South Jersey Music Festivals: Your Guide To The Best Concerts
Discover The Best South Jersey Music Festivals At Live Venues. Uncover Concerts with Blue Grass, Country, Rock, Jazz, and Folk.
The popular 2022 South Jersey music festivals typically appear at large, destination venues, mostly outdoors, and at indoor live music venues. Music enthusiasts of all ages and interests can enjoy blue grass, country, rock, jazz, folk, contemporary, indie, and many other types of music.

The festivals range from jam sessions to multi-stage performances and can feature any where from up-coming, new breed artists to established, well known performers.
Note: Sometimes conditions require cancellations or changes of dates, times and location which are not reflected in the original schedule. Before planning a trip to visit one of the listed events, it is suggested that you call the event sponsor to confirm the event schedule or for additional information on the event.

Multi-date South Jersey
Music Festivals & Events

Albert Hall Country and Bluegrass Outdoor Concerts

Features Live Country, Bluegrass, & Pinelands Music every Saturday night, year 'round - 6:30 - 9:00 PM Free Parking - Handicap Accessible
Albert Music Hall
The parking lot behind the Albert Hall building
131 Wells Mills Road (Rt. 532)
Waretown, NJ
Weekly Line-up
Admission: $5
Please bring chairs. No coolers. No outside food. Restrooms are available No Alcohol or Smoking.
Ocean City Summer Concert Series
Beginning May 6, through end of summer, 2022
Ocean City Music Pier
Boardwalk at Moorlyn Terrace
Ocean City, NJ
Schedule/Tickets
( 609) 399-6111
North Wildwood Concerts Under the Stars
Thursday and Saturday nights @ 8 p.m. Beginning Saturday, July 2nd and running until Saturday September 17th, 2022
Lou Booth Amphitheater
2nd & Ocean Avenues
North Wildwood, NJ
Website/Schudule of Performers
Free event
The entertainment is live
The venue has benches to sit on so there is no need to bring beach chairs or folding chairs. We suggest you bring a hoodie or a blanket as it does get a tad chilly at night as the amphitheater is next to the beach.
The Cape May Summer Concert Series
Beginning July 5th, ending August 30th, 2022; Performances begin at 8:00 PM and doors open at 7:30 PM.
Convention Hall
714 Beach Avenue
Cape May, NJ
Schedule/Box Office
609-884-9565
Free Summer Concert Series at Cape May Ferry Park
1200 Lincoln Boulevard
North Cape May, NJ
609-551-4209
Website
Every Wednesday between July 6 and August 31. Gates open at 4:30pm.
Line-up:
July 6 – B Street Band; July 13 – Danny V's 52nd Street Band; July 20 – AM Gold Yacht Rock; July 27 – Independence Day; August 3 – Englishtown Project; August 10 – Fat Mezz; August 17 – Legacy Band; August 24 – Sensational Soul Cruisers; August 31 – HunkaJunk
August 2022 South Jersey
Music Festivals & Events

The 13th Annual Elephant Talk Indie Music Festival
Friday, August 5th & Saturday, August 6th, 2022; 5 p.m. to midnight Friday, and 11 a.m. to midnight Saturday
The Watering Hole
6494 Weymouth Rd.
Mays Landing, NJ
Facebook
609-625-9300
Cost: $10/day, Can be paid upon entrance.
Held at the Watering Hole on 12 acres in the Pinelands, The (Elephants For Autism) Indie Music Festival will feature more than 60 bands, food and drink specials and raffle items, the Elephant Talk fest will rock . The indie music festival will feature original bands such as UGLI, The Blues Reincarnation Project, Loud Love, The Surf Jerkz and more. This festival is for all ages to enjoy, so bring the whole family along.
All proceeds go to Sprouting Opportunities to provide education and support to families, communities and individuals. Their goal is to create new job opportunities for young adults with autism and or special needs.
Tidalwave Music Festival
August 12, 13, 14, 2022
on the Atlantic City Beach
One Atlantic Ocean
Atlantic City, NJ
Web page/Tickets
This event features 3 days, 2 stages & over 30 artists with headliners Luke Bryan, Morgan Wallen, Hardy, Riley Green, Chase Rice, and many more this summer on the Atlantic City Beach!
The Beach Boys in Concert – Last Days of Summer Celebration
August 27, 2022: @ 7pm
Wildwoods Convention Center
609-729-4000.
Tickets start at $35 and are available only through Ticketmaster.
Tickets
The Beach Boys mark 60 years of making music and the group continues to ride the crest of a wave unequalled in America's musical history. The Beach Boys have become synonymous with the California lifestyle and have become an American icon to fans around the world. Come see them live in concert inside the Prior to the concert don't miss out on beach activities that include yoga on the beach, a surfing contest, beach games and activities, and DJ music.
September 2022 South Jersey
Music Festivals & Events

October 2022 South Jersey
Music Festivals & Events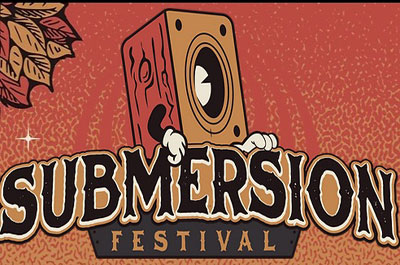 Submersion Festival
October 6, 7, 8, 2022
Paradise Lakes Campground
500 Paradise Dr.
Hammonton, NJ
Website/Tickets
Cost: Must be 21+. Admission - Early Entry: $50 - 2 Day GA Festival Pass: $150 - Car Camping: $60 - RV $600 (Each RV pass includes four (4) Early Entry passes)
This 2-day (with a pre-party on Thursday) camping music festival in the Pine Barrens features two unique stages offering sounds of all tempos, flavors and styles with a little something for everyone regardless of where you land on the electronic music spectrum. The music runs on both stages from 6:45PM - 4:00AM. Music begins as early as 12:30 PM on Friday & Saturday and runs until Sunrise.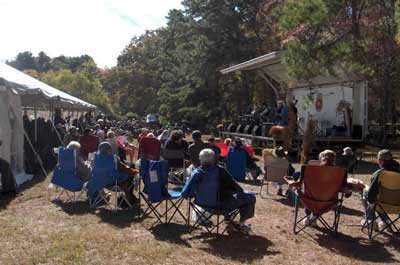 Annual Pine Barrens Jamboree at Wells Mills Park
Saturday, October 8th, 2022; 10am - 4:30pm (rain or shine)
Wells Mills County Park
905 Wells Mills Rd, Rt. 532
Waretown, NJ
Website
609- 971-3085
Parking and admission FREE
This annual event features a fun filled day of music of the pines, cultural demonstrations, traditional crafts, nature and history programs. Attendees will sit under the big tent and enjoy a fun filled day of county,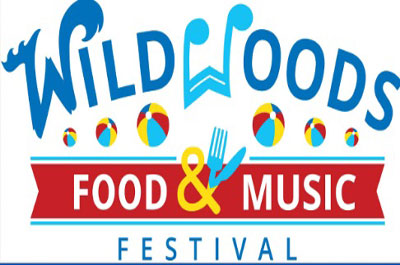 The Wildwoods Food & Music Festival

Sunday, October 9, 2022; 11 a.m. - 7 p.m.
Atlantic Avenue
between Wildwood and Schellenger Avenues
Wildwood, NJ
609-729-4000
 Website
Free Admission
This family festival will feature 2 stages of live music plus crafters, food vendors, games, a pie eating contest and much more! A "Kids Korner" with activities including pumpkin painting, crab hat making and inflatable bounce house.
Upcoming Ticketed Events - South Jersey Live Music Venues
Freedom Mortgage Pavilion (Formerly BB&T Pavilion) - Camden, NJ
Levoy Theatre, Millville, NJ

Ocean City Music Pier - Ocean City, NJ

Scottish Rite Auditorium - Collingswood, NJ

More New Jersey Music Festivals