Sapore Italiano, Cape May, NJ:
A Restaurant Review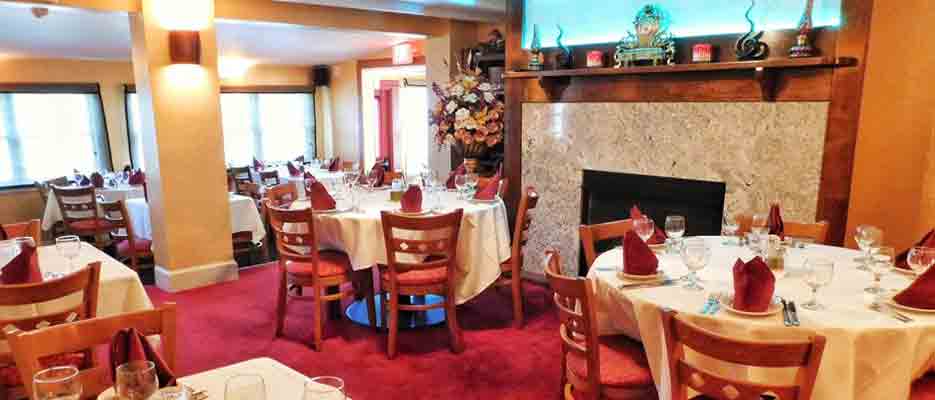 Sapore Italiano

416 S. Broadway
West Cape May, NJ 08204
(609) 600-1422
Website
Sapore Italiano:  Restaurant Highlights

Fare: Traditional Italian

Price: Moderate - Expensive


Food Quality: Very Good Serves a well-executed traditional Italian menu prepared with fresh, farm to table, local ingredients.
Service: Attentive, friendly

Ambiance/Decor: Cozy, "Old World" tables set with linen. One of the dining rooms has a fireplace with an attractive mantle.

Overall Rating: 2 1/2 Stars

Note: Four star Rating System from 1/2 Star = Poor to Four stars = Best in Class

Noise Level:  Moderate

Dress:  Upscale casual


Recommended For: Diners who enjoy traditional southern Italian food in an "Old World" setting with dishes prepared with fresh, farm to table, local ingredients
Not Recommended For: Budget conscious diners who prefer simpler food, lower prices, and a casual menu with more comfort food, or for diners who enjoy non-traditional Italian food served in a casual. trendy, less formal setting.


Recommended dishes:  When available, The Lasagna Bolognese, with layers of Italian pasta stuffed with Bolognese meat sauce ; The homemade gnocchi in a gorgonzola and mascarpone sauce; and The Rack of Lamb with sautéed shitake mushroom, roasted red pepper and asparagus in a cognac demi-glace sauce.

Liquor: BYOB

Restaurant Review

Sapore Italiano is a fine dining, white-tablecloth, traditional Italian restaurant, set in a Victorian style restored home, with "Old World" ambiance.
The restaurant is co-owned by chef Ivan Bustos, and Executive Chef Perpavinu Bici --- who prefers to be called Chef Rimi --- whose native land is Albania. Chef Rimi's wife Majlinda is the hostess welcoming guests in a friendly, and gracious manner.
Prior to opening Sapore Italiano, Chef Rimi was a chef with Philadelphia's famous La Fontana Della Citta, and prior to coming there in 2005, was a chef at t La Fontana Del Mare in Strathmere, NJ.
Chef Rimi serves a well prepared, classic homemade Italian menu using fresh farm to table ingredients from local farms. Many of the pastas are homemade using gluten-free ingredients.
Sapore Italiano was formerly the home of Daniels on Broadway. The exterior has an attractive Victorian decor complete with red shutters and awnings.
The dining area is spread over two floors with seven cozy dining rooms. The ambiance is "Od World Italian."
Tables are set with white linen over carpeted flooring. One of the dining rooms has a fireplace with an attractive mantle..
During the warmer months there is limited outdoor dining on the patio.
Open year round with seasonal hours. During the summer months open seven days/week for dinner.
Open New Years Eve On-site parking is available.
(Updated: May 2023)
How Do We Review (analyze) Restaurants?
New Jersey Leisure Guide strives to provide analytic restaurant reviews.
The methodology used is research, analysis driven --- as opposed to that of a single restaurant critic or a social media platform, viewer comment posting board.