Ryland Inn, Whitehouse Station, NJ:
A Restaurant Review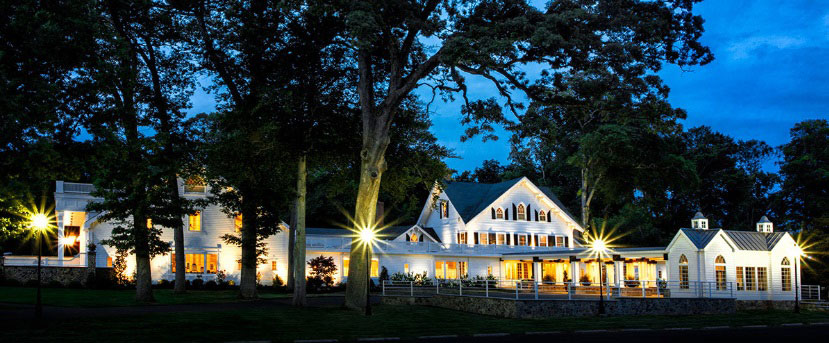 Ryland Inn
Rte. 22 W. (Rte. 523)
Whitehouse Station, NJ
908-534-4011
Website
Ryland Inn: Restaurant Summary

Fare:  New American

Price: Very Expensive

Food Quality: Serves a well executed, creative seasonally changing menu using locally sourced ingredients.

Service: Staff is well trained, unpretentious, attentive, without being intrusive.

Ambiance: Upscale, romantic with the vibe of a plantation or hunt country gentleman's estate.

Overall Rating: 3 Stars

Note: Four star Rating System from 1/2 Star = poor to Four stars = Best in Class

Noise Level:  Moderate

Dress: Upscale Casual

Recommended For: Mostly 55+ aged diners who enjoy a fine dining experience with a well executed menu using locally sourced ingredients, and attractive ambiance.

Not Recommended For: Diners who prefer more casual, less expensive dining, or for diners looking for huge portion servings.

Recommended dishes: When available, The Wagyu Filet with 69 Swiss Chard , Maitake Mushrooms, Blue Cheese Grits, & Cipollini Agro Dolce; The ORA King Salmaon with Chicharrones, Blistered Tomato Chimichurri, Ground Cherries, Smoked Eggplant, Caviar Cream, & Kale; and The Venison Loin with Honey Roasted Acorn Squash, Fennel Pureee, Bleu Cheese Crumbles, & Black Lentils.

Alcohol: Full bar service with the historic Duck Bar serving a good selection of wines and specialty cocktails.

Restaurant Review

The Ryland Inn is a landmark restaurant in a beautiful setting and a great place to celebrate a special occasion.

The restaurant is managed by owners husband and wife team, Frank and Jeanne Crenelate who also control the ownership of The Liberty House in Jersey City, and The Stone House at Stirling Ridge,

Located on a 220 year old equestrian estate with attractively landscaped grounds that gives off the ambiance of a plantation or hunt country gentleman's estate.  The attractive exterior is enhanced with blue-stone pavers, stone walls, and wainscoting.

The restaurants interior is very attractive with a modernized bar done up in dark wood, glass shelves and flooded soft lighting. The dining area has a classic ambiance with walls adorned with equestrian art.

In the warmer months there is outdoor dining with an outdoor bar and a seating area with a gas flame table for dining or casual gatherings.

The Cretella's have a deep commitment to using locally sourced ingredients and in supporting sustainable agriculture and hydroponic farming. Hydroponic farming is the latest trend in bringing locally sourced herbs and lettuces to the table during the winter months.

Working closely together with the Cretalla's is Executive Chef Christopher Albrecht, a graduate of the Culinary Institute of America. Chef Albrecht later honed his culinary skills under James Beard Award winners Claudia Fleming and Tom Colicchio, and later worked at acclaimed restaurants Gramacy Tavrn in NYC and as Executive Chef at Craftsteak Las Vegas, and at The Eno Terra, Canal Farm, and Park and Orchard restaurants in New Jersey,

Chef Albrecht oversees the preparation of a well executes seasonally changing menu using locally sourced ingredients. Most of the seasonal produce comes from the restaurants 3-acre organic farm that includes a hydroponic farm that extends the availability of local herbs and lettuces into the winter.They offer vegetarian, vegan & gluten free options

The Ryland Inn has an excellent reputation as a banquet hall for weddings and other private functions.
There is  private party dining for 6 to 100 guests in three additional dining rooms including the chef's tasting room with a view of the kitchen and the New York room.

The Ryland Inn is open six days/ week:Tuesday - Thursday 5:00pm - 9:00pm, Friday & Saturday 5:00pm-10:00pm, Sunday Brunch 11:00am-2:00pm, Sunday 4:00pm-8:00pm

They are also open on Thanksgiving Day, Christmas Eve, and New Years Eve.

(updated: October, 2019)

How Do We Review (analyze) Restaurants?
New Jersey Leisure Guide strives to provide analytic restaurant reviews.
The methodology used is research, analysis driven --- as opposed to that of a single restaurant critic or a social media platform, viewer comment posting board.