River Palm Terrace Restaurant, Edgewater, NJ:
A Dining Review

River Palm Terrace

2 NJ Locations:
1416 River Road
Edgewater, NJ 07020
(201) 224-2013
Website
41-11 Route 4 W. (Saddle River Rd.)
Fair Lawn, NJ 07410
201-703-3500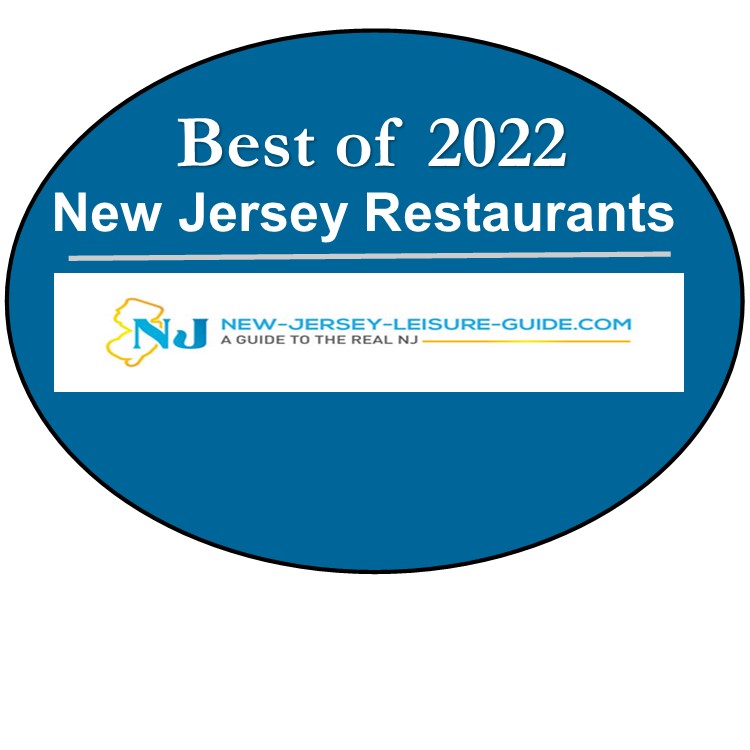 River Palm Terrace: Restaurant Highlights

Fare: Steak House

Price: Very Expensive

Food Quality: Extraordinary; Serves a well-executed menu with quality ingredients featuring USDA Prime beef and Sushi.
Service: Professional, well trained, attentive, and anticipatory.
Ambiance/Decor: Elegant, classic steakhouse with dark rustic wood and brick, burnished hardwood floors, etched-glass panels, high ceilings, and dim lighting.
Overall Rating: 3 1/2 Stars. Classified as a "Chef-Inspired Fine Dining" restaurant. (* Note - See below restaurant classification for details)
Note: Four-star Rating System from 1/2 Star = Poor to Four stars = Best in Class
Noise Level:  High during weekend evenings

Dress: Upscale casual

Recommended For: Diners who enjoy high end steaks and seafood, in an elegant setting.
Not Recommended For: Budget conscious diners who prefer a casual setting with a casual family menu
Recommended dishes: When available, Prime T-bone steak, Prime butcher cut filet mignon, and the Nature loin veal chop.
Liquor:  Extensive wine list with over 300 selections and a decent selection of specialty cocktails. Bar scene is vibrant.

Restaurant Review

The River Palm Terrace has two locations in New Jersey, and while you can expect similar reviews with the other two locations, especially with the quality of food and prices, recognizing that each restaurant has its own personality, this review is for the Edgewater location.
The River Palm Terrace is one of the best steakhouses in New Jersey. It features an elegant atmosphere with a well-executed menu prepared with high quality ingredients. The River Palm Terrace is popular with high-income dining patrons who come to celebrate a special occasion or for entertaining business clients.
The 130-seat dining room decor is elegant, classic steakhouse with dark rustic wood and brick, burnished hardwood floors, etched-glass panels, high ceilings, and dim lighting. The walls are lined with lots of autographed photos of celebrity visitors. Tables are set with linens along with large fat-bladed knives. Background music features current pop alternating with sultry Sinatra.
The River Palm Terrace is more than a steakhouse, it also serves a well-executed menu of Sushi with a sushi bar set in a prominent place in their restaurant.
The River Palm Terrace serves USDA Prime beef. USDA Prime is the superior grade with exceptional tenderness, juiciness, flavor, and fine texture. It has the highest degree of fat marbling and is derived from younger beef. The beef is sourced from selected ranches and are dry-aged in their restaurant for 28 days.
The dishes are prepared simply and served in generous portions.
The ingredients are sourced from high-end purveyors: The beef is sourced from Pat LaFrieda, headquartered in North Bergen. The fish from Hunt's Point Market in the Bronx and Peter's Fish Market in Midland Park. The bread from Gianella's Bakery in Paterson. Specialty items are flown in from around the country and around the world.
The wait staff are professional, well trained, attentive, and anticipatory.
The dining area tends to get noisy and boisterous, especially when seated near a large group gathering.
Valet parking is available
The River Palm Terrace is open seven days/week for lunch & dinner.

* Description of Restaurant Classification - Chef-Inspired Fine Dining:
"Old World" with sophisticated and romantic décor.
Priced higher than other upscale restaurants to cover the cost of the added amenities.
They are chef driven by chefs with impressive credentials including formal culinary education and skills honed at award winning restaurants.
Committed to high quality food ingredients such as imported items not available in the supermarket, with emphasis on local seasonal farm-to-table produce, wild caught seafood, & meats without the use of antibiotics and growth hormones.
The wait staff is rigorously trained --- professional, knowledgeable, and attentive. Has an alcohol menu with high end wines and specialty cocktails and with a staff knowledgeable in wine pairings.
Additional amenities include linen and fine China table settings, carpeted flooring, chandeliers, and complimentary sorbets, dessert chocolates, etc.
Patrons tend to be older, more formally dressed, with high incomes.
The most popular upscale restaurants in New Jersey, classified into three categories; Chef-Inspired Fine Dining, Chef-Inspired Casual Dining, and Contemporary Casual.
learn more about the three types of upscale restaurants and how reviews are created.
(updated November 2022)