Restaurant Serenade, Chatham, NJ:
A Restaurant Review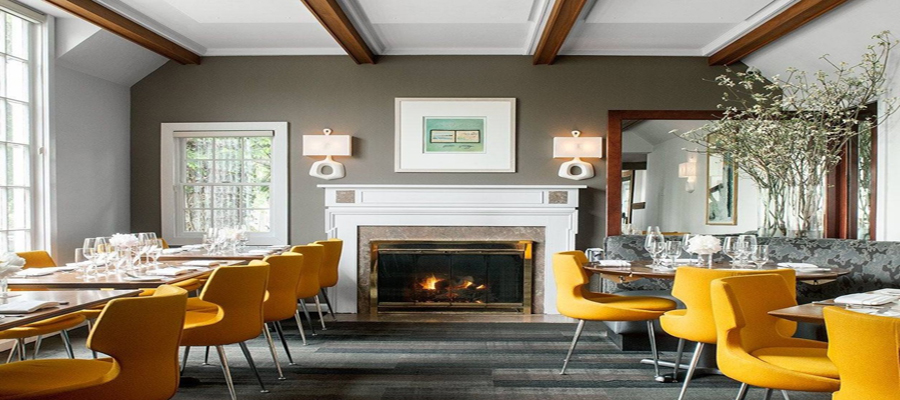 Restaurant Serenade
6 Roosevelt Ave.
Chatham, NJ
973-701-0303
Website




Restaurant Highlights

Fare:  European/French influenced

Price:  Very Expensive

Food Quality:  3 1/2 Stars

Service: 3 1/2 Stars

Decor:  3 Stars

Overall Rating: 3 1/2 Stars

Note:  Four star Rating System from 1/2 Star = poor to Four stars = Best in Class


One of the top restaurants in Northern New Jersey

Value:  Good

Noise Level:  Moderate, bar area can be very noisy.

Dress:  Upscale Casual

Recommended For:  Diners who enjoy sophisticated food and ambiance and are willing to pay more for the experience.

Not Recommended For:  Budget minded diners who prefer simple, less pricey food in a more family oriented casual setting.

Recommended dishes:  When available, Wild Salmon; Roasted Rack of Lamb; and the Filet Mignon, au poivre.

Liquor:  Small, elegant full service bar with an excellent selection of pricey wines.

Restaurant Review

Restaurant Serenade is a high end, destination restaurant rated as one of Northern New Jersey's best restaurants.

The restaurant, which seats 100, features a main dining room with two-story windows, a roaring fireplace in the winter months, soft-toned walls, dark-wood trim, contemporary artwork, attractive flower arrangements, and a cozy bar.

Restaurant Serenade is popular with 55+ high income, sophisticated diners and for small groups celebrating a special or romantic occasion.

Chefs/owners Nancy Sheridan Laird and husband James Laird, graduates of the Culinary Institute of America, offer creative French cuisine with an Asian flair with the finest seasonal ingredients, artfully presented, with a menu that changes seasonally.

On Saturday evenings they offer a Three-Course Prix Fixe dinner with a choice of Appetizer, Entree, Dessert, and either American Coffee or Tea

Dinner starts with an excellent bread basket assortment of freshly baked artisanal breads and rolls including a very tasty potato bread.

The service at Restaurant Serenade is professional, attentive and low key.

The bar dining area does not take reservations. This dining area is less formal with a cozy fireplace. You will not feel uncomfortable with jeans

For a quieter dining experience, request a table upstairs.

Menu selections are less pricey than the main dining room. Arrive early if you plan on dining at one of the 6 bar tables on a weekend.

Restaurant Serenade is open seven days/week. Monday - Thursday: Lunch: 11:30 am - 2:00 pm & Dinner: 5:30 pm - 9:00 pm Friday Lunch: 11:30 am - 2:00 pm & Dinner: 5:30 pm - 9:30 pm
Saturday: Price Fixe: Dinner: 5:30 pm - 10:00 pm
Sunday: : Dinner: 5:00pm - 9:00pm

(updated: September, 2016)


How Do We Review (analyze) Restaurants?
New Jersey Leisure Guide strives to provide analytic restaurant reviews .
The methodology used is research, analysis driven --- as opposed to that of a single restaurant critic or a viewer comment posting board.

Data is gathered from our viewers e-mail restaurant comments, Internet research, and professional restaurant critics. The data is sorted, (weeding out the obvious biased, "bone to pick",  and out of consensus comments), analyzed, and the review is created.

Learn More
---