New Jersey Events:
A Schedule of Festivals, Concerts, Food, Live Music, and More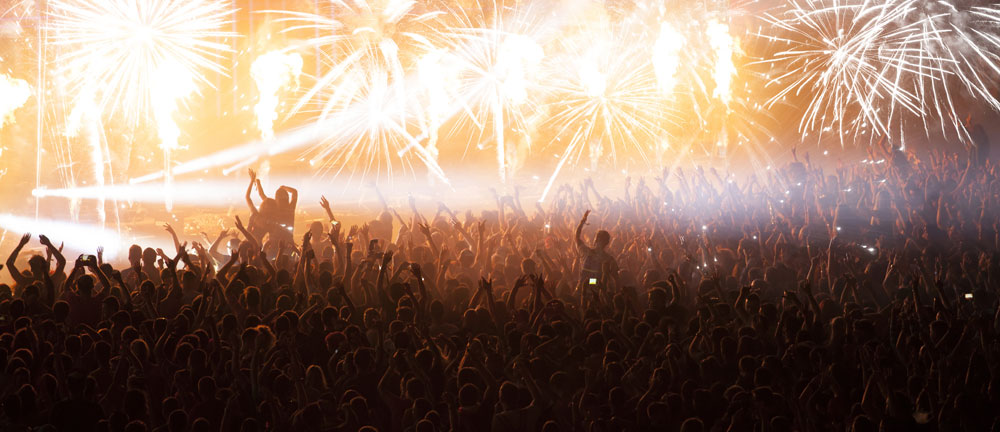 Your Guide to Popular New Jersey Events. Free and Ticketed Events To Festivals, Concerts, Food, Live Music, and More

There are lots of great New Jersey events going on every week! Events are updated weekly and in date order. Some events are ticketed and need to be purchased in advance, so be sure to check back on this page often.

New Jersey's calendar events are loaded with celebrations form all corners of the state.​

If you are a sponsor of an event, submit it here.
After a review of your submission, the event will considered for publishing on one or more of our related New Jersey leisure event category web pages, i.e., music festival, wine festival, family festival, charities, etc. Published New Jersey Leisure Events are Free.
---
NJ COVID 19 Update:
At this this time, New Jersey has lifted all COVID-19 Restrictions.
We  continue to recommend viewers contact the event sponsors before heading out to a listed event to confirm their status.
---
New Jersey Music Festivals
The popular New Jersey music festivals typically appear at large, destination venues, mostly outdoors, and at indoor live music venues. Music enthusiasts of all ages and interests can enjoy blue grass, country, rock, jazz, folk, contemporary, indie, and other types of music. The festivals range from jam sessions to multi-stage performances and can feature any where from up-coming, new breed artists to established, well known performers.
Learn where they are

New Jersey Beer Festivals
New Jersey beer festivals play host to a well over 100 major breweries and micro breweries with many brew masters and staff available to provide information on over 250 beers and ales.
NJ has made a mark in the beer brewing history of the United States. During the late 19th century, New Jersey was considered to be the nations hub of breweries and was home to some of the largest breweries in the United States
Learn where they are

New Jersey Wine Festivals
New Jersey is well known for its tomatoes, white corn, peaches, and cranberries, but there is more With more than 50 wineries, New Jersey wines are fast becoming internationally recognized as a premium wines.
Discover New Jersey's Popular Wineries, Wine Festivals and Events With Samplings, Music, Food, and Vineyard Tours
Learn where they are

New Jersey Food Truck Festivals
Discover New Jersey's Best Food Truck Festivals Feature Live Entertainment, Kids Activities, Crafters, and More
Learn where they are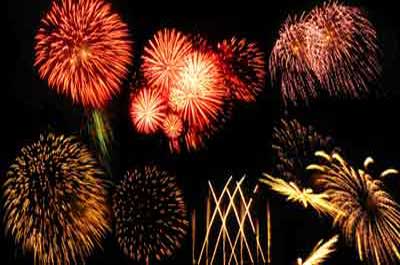 New Jersey Fireworks Celebrations
Year round Fireworks displays in NJ cover a range of awesome displays and rank with the best in the world. While pyrotechnic displays are often associated with Independence Day - July 4th celebrations, and New Years Eve, many of the fireworks displays accompany a popular event to either kick it off, such as the beginning of the New Year, or as a finale such as a festival, or a minor league baseball game.
Learn where they are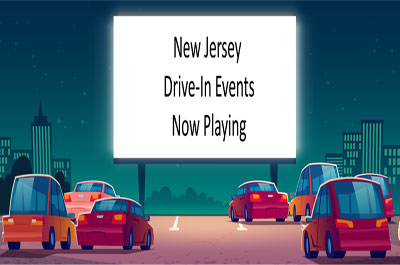 New Jersey Drive-in Events
Down in the dumps over having summer concerts, festivals and entertainment events canceled due to the COVID-19 precautions? Join in on this year's latest craze --- a throwback to the 1950's drive-ins. Drive-ins are no longer just for movies. Creative venue operators and performers have now turned their venues and acts into a drive-in operation. Across the country and in New Jersey, municipalities, race tracks, and parking lots, are now hosting drive-in movies, concerts, family entertainment, fireworks displays comedy nights, and more.
Learn where they are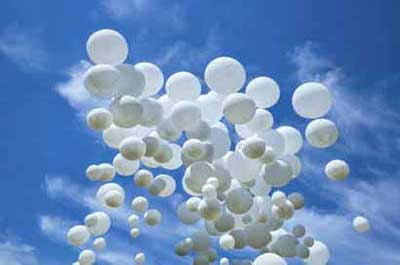 New Jersey Family Events and Festivals
These popular family oriented events feature festivals and events with special themes and are known for having good music, food, entertainment, skilled artisans and performers, fun activities, crafts, and more!
Learn where they are

New Jersey Arts and Crafts Shows
Arts and crafts Shows range from major national or regional events with 50,000 plus visitors to small local fund-raisers.The arts and crafts shows feature the most popular shows and events, most of which are Juried artists and crafts people who come from outside the state to display their work.
Learn where they are

New Jersey Film Festivals
The NJ Film Festivals showcase quality production and content from independent, non-studio film makers. The festivals are a popular attraction for students, emerging film producers, directors, performers and film buffs. They are typically themed and cover a wide range of creative arts on Super 8mm/8mm film, Digital video, and 8mm video formats on a variety of themes including: educational, cultural, documentary, non-mainstream, spiritual, animation, music video, local, national, and international.
Learn where they are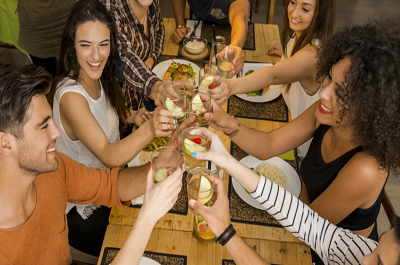 Restaurant Week - Dining Out Events in New Jersey
Restaurant Weeks are a great opportunity for diners and restaurants to enjoy a mutually rewarding experience. Special restaurant offerings for both diners and restaurants to come together to get out to experience new menus and new restaurants . New Jersey towns having a concentration of many good restaurants are apt to establish restaurant week as an annual event. Participating restaurants from casual sit-down to formal dining will typically feature a multi-course meal at an attractive fixed price.
Learn where they are