Best Mexican Restaurants In New Jersey
2017 Picks For the Best Traditional and
Tex-Mex,  Mexican Restaurants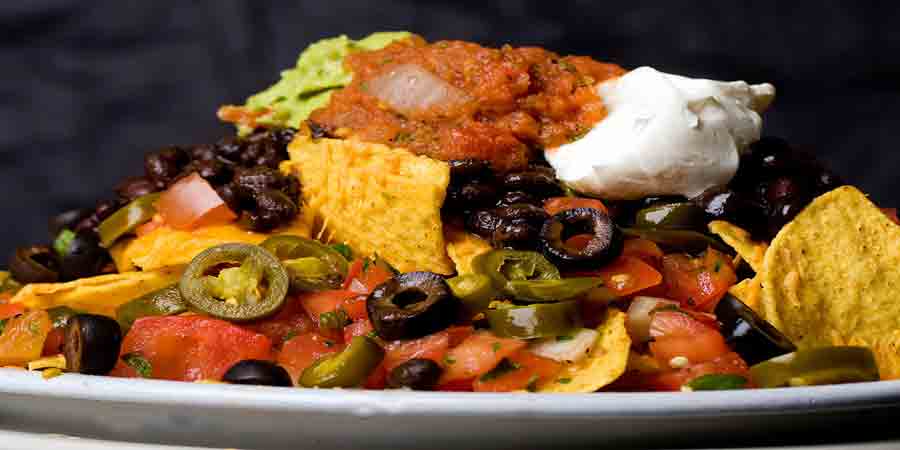 Is there such a thing as "authentic Mexican food?"

Yes, though you are apt to find difficulty in locating  authentic, traditional Mexican food from the overwhelming number of Tex-Mex restaurants that are present in nearly every neighborhood and Mexican chain restaurant in NJ
Tex Mex is an American style of Mexican cooking that has evolved during the last half of the 20th century, beginning along the Texas Mexican border where restaurant owners began to introduce flavors and ingredients to accommodate the tastes of " gringo's". The Ingredients, not normally found in traditional (authentic) Mexican cooking, such as beef, yellow cheese (like cheddar), wheat flour, black beans, canned vegetables (especially tomatoes), and cumin were introduced. For example, enchiladas with ground beef is not normally found in Mexico except in popular American tourist areas such as Cancun, Los Cabos, and others.

Authentic, traditional food in Mexico can be found across 32 federal entities with each of these entities having their own style of Mexican cuisine. The styles of cuisine amongst the Mexican entities varies widely depending on the regions use of ingredients, flavors, and method of preparation.

The North of Mexico reflects the presence of cattle ranches. Dishes often include grilled beef, and the most popular dishes include machaca, arrachera (Fajitas) and cabrito (baby goat). The use Cheeses are also popular and the region produces the widest varieties of cheese in Mexico, including queso fresco (fresh farmer's cheese), and ranchero (similar to Monterey Jack). Other popular ingredients are burrito sized flour tortillas, dried meats, pinto refried beans, and Spanish rice.

The South of Mexico (Campeche, Yucatan, Quintana Roo) style of Mexican cuisine is distinct from the rest of Mexico and is based on Mayan, Cuban, and other Caribbean island influences. Corn is the basic staple. Chicken, sea food, and vegetables with corn tortillas, black beans, and plantains, being ingredients most widely used. The use of spices is common. One of the main spices, achiote (annetto seed) gives food a reddish color and a slightly peppery smell.

Tex Mex has also evolved. Today, many of the high-end Mexican restaurants in the United States have taken Tex-Mex to a higher level with creating new twists of Tex Mex by introducing new flavors and fresh farm to table ingredients to accommodate the trend of Americans wanting lighter fares, healthy food, and Tapas portions.

Both Tex-Mex and traditional Mexican restaurants have been included in our picks for the best New Jersey Mexican restaurants. The criteria for the best are primarily driven by the flavor, the use of fresh ingredients, the creativity of their menu, and other factors such as ambiance, trendy, and popularity.

The Best Mexican Restaurants In Northern New Jersey
Charrito's
974 J.F.K. Boulevard
East Weehawken, NJ
201-330-1130
Website
Here you can get authentic, traditional Mexican cuisine from the region of Oaxaca, in southern Mexico. This region is known for chocolate-infused moles. Many of the region dried spices are shipped in from relatives in Oaxaca, Mexico. The story is not complete without describing another highlight --- it's awesome scenic views of the Manhattan sky as far north as the George Washington Bridge and as far south as the Verrazano Bridge. During the warmer months, there is outside dining on the terrace.
---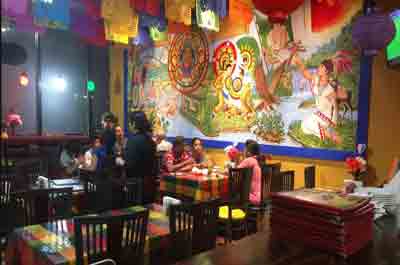 Leyendas de Mexico
71 New Rd
Parsippany, New Jersey
(973) 287-7060
Facebook page
Small, BYOB with colorful Mexican murals adorning the walls with a lively, cheerful atmosphere. Serves huge portions from a limited menu with mix of authentic traditional items and some Tex-Mex favorites. Delivers, flavorful food using fresh ingredients
---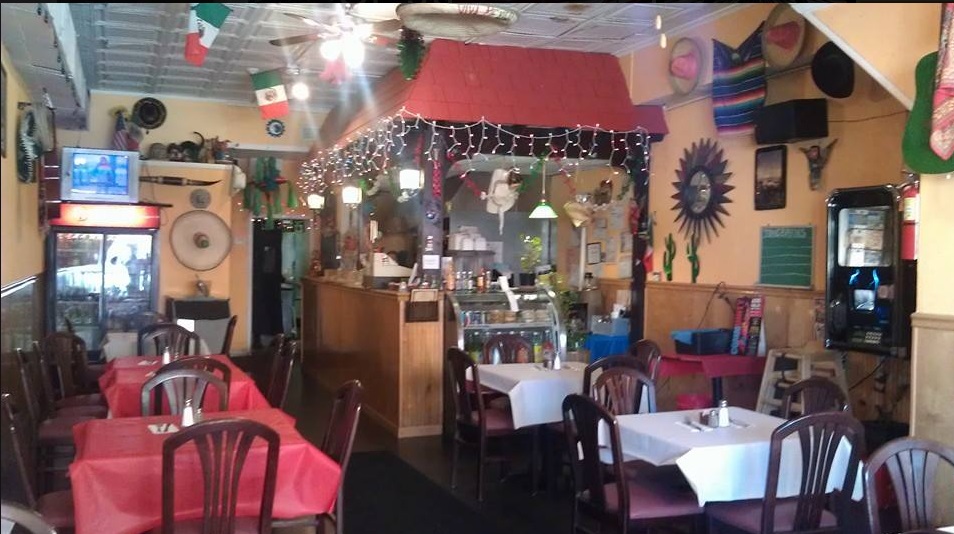 La Malinche
1588 Irving Street
Rahway, NJ 07065
732-382-9550
Website
La Malinche is a small BYOB that across the street from the Union County Arts Center. They serve a well prepared, creative, flavorful menu with a variety of Tex-Mex and traditional Mexican favorites. It's a cozy. simply decorated, ten table restaurant. The menu is popular with Spanish locals and features Spanish descriptions with English translations.
The Best Mexican Restaurants In Central New Jersey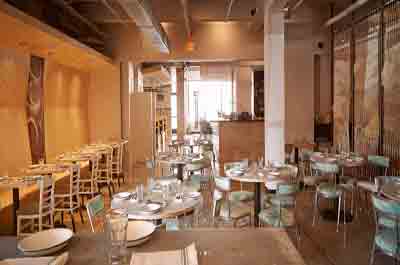 Barrio Costero
610 Bangs Avenue
Asbury Park, NJ
(732) 455-5544
Website
The fare at Barrio Costero is Coastal Mexican Cuisine. It's light fare, creatively prepared using fresh ingredients sourced from local seafood and produce purveyors, complemented by imported authentic Mexican ingredients. Barrio Costero's ambiance is trendy, upscale yet casual, industrial chic with a vibrant atmosphere. The high quality of the food and the ambiance are just part of the story at Barrio Costero. They have full bar service bar service featuring their creative cutting-edge Mexican-influenced cocktails using exotic ingredients.
---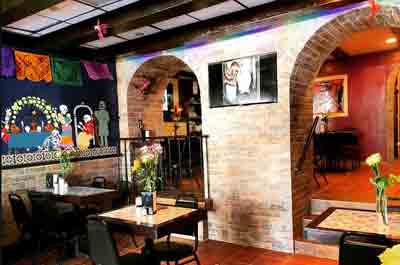 La Catrina

144 Easton Ave,
New Brunswick, NJ
Facebook page
BYOB with well-prepared Tex-Mex food with vegetarian options in an attractive, clean setting. Great value, affordably priced.



The Best Mexican Restaurants In Southern New Jersey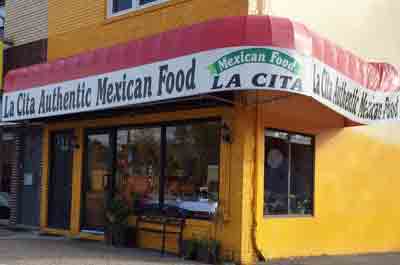 La Cita
911 Marlton Pike West
Cherry Hill, NJ
856-375-2194
Website .
Owned by Mexican immigrants Olivia and Regulo Reyes, this small, BYOB. specializes in serving well prepared traditional Mexican favorites from Puebla,( southeast of Mexico City) and the Yucatan using recipes from their native land.
---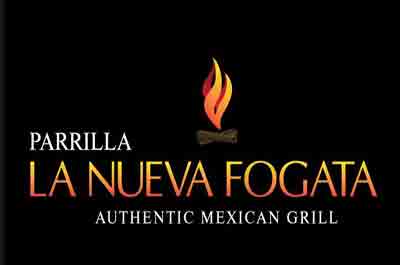 Parrilla La Nueva Fogata
25-27 W White Horse Pike
Berlin, NJ
(856) 767-5060
Facebook page
Small, BYOB located in a strip mall specializes in serving a fusion of traditional dishes from the state of Puebla and street food from Mexico City. Popular with Latinos
---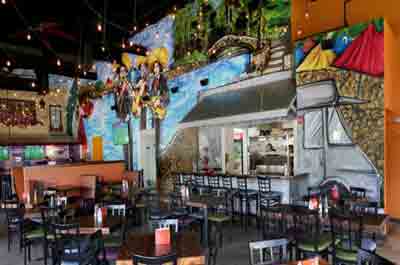 Tacos El Tio
6400 Black Horse Pike
Egg Harbor Township, NJ
(609) 568-6386
Website
Serves well prepared, creative Tex-Mex food using fresh, quality ingredients including Angus Beef, all-natural chicken, and fresh vegetables. The atmosphere is festive with full bar service featuring creative margarita and tequila cocktails. The restaurant seats 165 with an open floor plan and high ceilings.
---