The Best July 4 Central Jersey
Independence Day Celebrations
2017 Fireworks, Parades, Concerts, and Festivals

This year, Independence Day falls on Tuesday, July 4, 2017

Independence Day commemorates the signing of the Declaration of Independence by the Continental Congress in Philadelphia, PA. on July 4, 1776, declaring independence from the Kingdom of Great Britain.

This is a Federal holiday in the United Sates and is celebrated with fireworks, parades, barbecues, picnics, baseball games, along with many other private family and friends events.

Note: This information is provided by event sponsors as a free service to our viewers. Sometimes conditions require cancellations or changes of dates, times and location which are not reflected in the original schedule. Before planning a trip to visit one of the listed events, it is suggested that you call the event sponsor to confirm the event schedule or for additional information on the event.graph .

Stay tuned --- we will be updating this list as the event sponsors confirm this year's events.

 July 4, 2017 Central Jersey Fireworks Displays & Celebrations
(Listed by earliest date)
13th Annual Freedom Festival
Saturday, June 24, 2017; 3pm - 11:00PM (rain date June 25th)
Mercer County Park
1638 Old Trenton Rd.
West Windsor, NJ
Website
This fun family festival features attractions for the whole family. The highlights include live bands on the outdoor stage, food, carnival rides, a car show, pie eating contests, dog races, and a
fireworks display @ dusk
.
Montgomery Township Fireworks
Thursday, June 29, 2017; 6pm to dusk (Rain date is Thursday, July 8th)
On the Front Lawn
Montgomery High School
1014 Rt. 601
Skillman, NJ
Website
Since 2011 when the fireworks were brought back to town, this yearly event is 100% supported by private and corporate donations. Activities will start at 6:00PM with games, food, rides, displays, and music. Naturally the evening will culminate in an awe inspiring fireworks celebration after dark, usually around 9:15PM.
Pre-paid premium parking spaces will once again be available for purchase for $15 (Note: handicapped parking spots will be reserved at the high school and will be available at no charge).
South Brunswick Independence Day Celebration
Friday, June 30, 2017; 6-10 p.m.
Crossroads South Middle School
195 Major Roads
Monmouth Junction, NJ
Website
Features a concert followed by Fireworks at dusk
Aberdeen Independence Day Fireworks
Saturday, July 1, 2017: 6:30 p.m.
Fireman's Field
Aberdeen, NJ
Website
Fireworks at dusk
East Windsor Independence Day Celebration
Saturday, July 1, 2017 6 to 9:30 p.m. (rain date July 8th)
Etra Lake Park
East Windsor, NJ
(609) 443-4000, ext. 400
Website
This celebration features entertainment by Jerry Rife's Rhytm Kings Dixieland Band and the Trenton Brass Quintet Plus One Band, followed by fireworks at dusk.Be sure to bring your chairs, blankets and barbecue supplies. There will also be numerous vendors available selling refreshments.
Hillsborough's Independence Day Celebration
Saturday, July 1, 2017; @5pm
Auten Road Intermediate School
281 Auten Road,
Hillsborough, NJ
Website
This family event features an evening of family fun with inflatable amusements, food from local Hillsborough restaurants and organizations, games and activities, and a live DJ! The night will conclude with a spectacular fireworks display @ dusk.
Manasquan Gala 4th of July Fireworks Celebration
Saturday, July 1, 2017; 7:30PM - 9:45 PM (rain date July 2nd)
Main Beachآ
Main Street & First Avenue
Manasquan, NJ
Website
Concert by "Billy Lawlor" commencing at 7:30 pm on Main Beach. Fireworks display to follow.
Sayreville Independence Day Celebration
July 1, 2017, beginning @ 4:00pm ( Rain date: July 2nd)
Kennedy Park
Washington Road (Ernston Road),
Sayreville, NJ
Website
This family celebration features live entertainment, children's games & rides and a food court with the fireworks grand finale at approximately 9:30pm
Freehold Independence Day Concert & Fireworks
July 2, 2017 (rain date July 9th)
Freehold Raceway
3190 Route 9
Freehold
Gates open @t 6:30 pm
Fireworks at dusk
Website
The celebration will feature live music from 7:00 - €" 9:00 pm. Radio Stations WJRZ & WRAT will play the popular hits The fireworks are preceded by entertainment. Fireworks can be also seen across Route 9 in the Home Depot parking lo.
Hazlet
July 2, 2017; Rain date july 3rd
Veterans Memorial Park
Hazlet
732- 739-0653
Website
Fireworks at dusk.
Highland Park Music & Fireworks in the Park
Sunday, July 2, 2017: 5 p.m.
Donaldson Park
Highland Park, NJ
732-819-0052
Website
This celebration features live entertainment and firworks at dusk
Six Flags July 4th Weekend Fest
July 2, 3, 4, 2017
Six Flags
1 Six Flags Blvd.
Jackson, NJ
Tickets & Information
This weekend features Fireworks displays, nightly throughout the July 4th weekend celebration. By day, stroll the park snacking on scrumptious treats like churros, ice cream sundaes, and funnel cakes, then gaze at the eye-popping fireworks shows and dance to live music under the warm summer skies. Fireworks shows starting each night at 10 p.m.followed by dancing to live music under the warm summer skies
Bradley Beach Fireworks
Monday, July 3, 2016; Fireworks at Dusk; (Rain date Saturday, July 8th)
On the Beach
Bradley Beach
Website
(732) 869-1020
Fireworks at dusk.
Celebrate our Stars & Stripes - Concert & Fireworks
Monday, July 3, 2017; 5pm - 10:00pm (The rain date is July 4th)
Fireworks @ 9:20pm
Festivities for Perth Amboy begin at @7pm
Perth Amboy Waterfront
Sadowski Parkway & High Street.
Perth Amboy
Festivities for South Amboy @6pm
Raritan Bay Waterfront Park.
Keenen Way
South Amboy,NJ
Website
The Cities of Perth Amboy and South Amboy join together to celebrate the spirit, strength and dedication of our three municipalities, by coming together to "Celebrate our Stars & Stripes" in skyrocketing style.This is a joint venture with the Cities of Perth Amboy and South Amboy & Staten Island. The celebration features a free concert, food vendors, children's rides, and a fireworks display.
Hamilton Township Fireworks & Concert
Monday, July 3, 2017; (Rain Date in July 4th)
Veterans Park, inside the Kuser Road Entrance
Hamilton Township, NJ
Website
Concert begins at 6 pm. Fireworks begin at dusk
Woodbridge
Monday, July 3, 2017; Rain date July 5th
Alvin P. Williams Memorial Park
Sewaren Peninsula, Cliff Road.
Woodbridge
Website
Activities beginning 4 p.m. with live music by AM Gold and concluding with fireworks at dusk
Keansburg Amusement Park
Monday & Tuesday, July 3rd & 4th, 2017
275 Beachway Avenue
Keansburg
732-495-1400
Website
Admission Free
Celebrate Independence Day with fireworks at dusk each night from the fishing pier.
Asbury Park
July 4, 2017
On the Beach
Asbury Park, NJ
Website
732-775-7676
Fireworks at dusk
. Three locations on the beaches south of Convention Hall
Come before the fireworks and the shops, restaurants, amusements, and a stroll along the boardwalk.
Street and Lot Parking between 3rd & 4th Avenue.
East Brunswick 4th of July Celebration
Tuesday, July 4, 2017: 4:00 pm - 10:00 pm
East Brunswick Community Arts Center
715 Cranbury Rd
East Brunswick, NJ
Website
732-390-6797
Fre Parking & Admission
This family celebration features bounce rides, live bands, food vendors, a wing eating contest, and fireworks.
Festivities begin at 4 pm, bands at 5 and 7:30 pm, and the fireworks at 9:45.
Fireworks Cruise to New York Harbor
(Macy's fireworks)
July 4, 2017: Board 6:00pm and Departs 7pm
Seastreak
Departing Connors Highlands Marina
326 Shore Drive
Highlands, NJ 07732
Website
Here is your chance to see upfront, without the hassle of crowds, driving and parking, the Nation's most awesome fireworks display! This year the annual Macy's July 4th Fireworks display will be on the Brooklyn side of Manhattan on the East River
.
The best way for Jerseyآ residents and visitors to see the fireworks will be aboard a boat sailing from a New Jersey marina into New York Harbor. Reserve your spot(s) on their catamaran and enjoy the most luxurious seat in New York's harbor.
Parking is free
Long Branch's Annual OceanFest and Fireworks
July 4, 2017; 10 a.m. until 10 p.m.
Oceanfront Promenade
Long Branch
732-923-2044
Website
Free admission
Crowds in the hundreds of thousands attend this popular Jersey Shore Oceanfest for an all-day, family-friendly festival that brings together the most memorable sights, sounds and sensations of the summer season.
This full day festival is held along the beach, stretching from the Ocean Place Resort & Spa to Seven Presidents Park. It features a large variety of food, live musical entertainment, children's entertainment, vendors, arts & crafts and more.
The finale is a spectacular fireworks displays that is one of the largest at the Jersey Shore
. Arrive early and find a spot on the beach or on the Great Lawn.
Milltown July 4th Celebration
Tuesday, July 4, 2017 @ 6:00 am - 10:00 pm (Rain Date July 8th)
Violet Terrace
Milltown, NJ
Website
This fun filled family event is a day full with activities to celebrate the 4th of July with races, a parade, a fishing derby and of course Fireworks
The schedule of events:
Fishing derby at 6am
5k Race begins @ 8:10 AM
Parade begins @ 10am (Beginning at Van Liew Avenue and ends at Violet Terrace)
Family activities ( fun day carnival in the park with a trackless train, a swing ride, a water slide, a giant slide and a big top circus) in Borough Park (Violet Terrace) from 11:30 a.m. to 2:30 p.m., with music at 7 p.m. and
fireworks at 9:30 pm
Point Pleasant Beach

Tuesday, July 4, 2017 @dusk
Jenkinson's Boardwalk
732-899-1659
Website
Free admission to the boardwalk & beach
Best viewed from the Boardwalk at Jenkinson's. can be seen throughout Point Pleasant Beach.
River Queen Fireworks Cruise
Tuesday, July 4, 2017: 7:00pm till 10:00pm
Bogan's Basin
800 Ashley Avenue
Brielle,NJ
Website
Contact: Capt. Bogan Phone: 732-528-6620
Viewing the Pt. Pleasant Fireworks display.
3 Hour Dinner, DJ, Dance Cruise & Fireworks aboard the River Queen in Brielle
$55.00 Adults - $30.00 Children Cash Bar available for both alcoholic and non-alcoholic beverages.
The Atlantic Highlands Fireman's Fair
July 4th - July 8th, 2017; 6pm - 10pm
Atlantic Highlands Municipal Harbor
2 Simon Lake Drive,آ
Atlantic Highlands, NJ
732-872-8711
Website
This celebration features rides, games, prize giveaways and a large food court with local food vendors.
A highlight of the Fair will be the fireworks display at dusk on Friday July 7th.
Additional parking will be available onآ Friday night because of the fireworks show at St. Agnes Church on Center Avenue, Fireman's Field on Avenue C & West Highland Avenue and the Masonic Lodge on East Garfield Avenue.
More Fireworks Displays in
North  & South Jersey
Discover the Best North Jersey July 4th Celebrations with Fireworks. Featured events include; The Jersey City Freedom and Fireworks Festival at Liberty State Park, The Ridgewood Independence Day Celebration, and The State Fair at the Meadowlands.
Learn more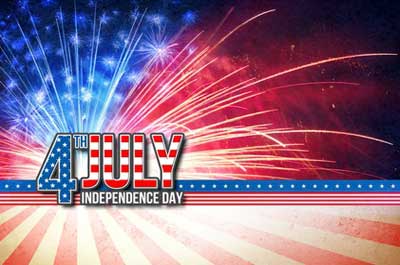 Discover the Best South Jersey July 4th Celebrations with Fireworks. Featured events include; The Atlantic City 4th Of July Celebration, The Battleship New Jersey Fireworks in Camden, and The Wildwood, NJ - 4th of July Fireworks Spectacular.
Learn more

---