January Things to Do in New Jersey 

Top Ten 2018 Seasonal Attractions, Events, and more, ---
for Day Trips, Weekend Getaways, and Vacations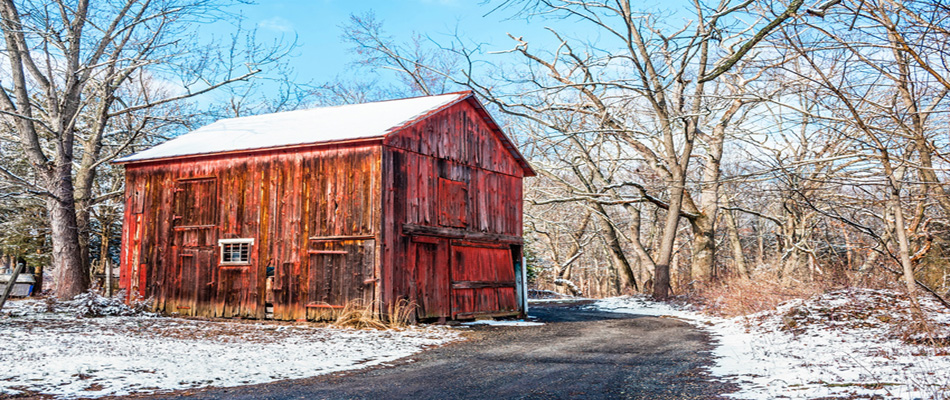 January is the coldest month of the year and a time for many indoor events, and for the more adventurous, there are some great outdoor winter fun activities like skiing, snow boarding, and skating
Note: This information is provided by event sponsors as a free service to our viewers. Sometimes conditions require cancellations or changes of dates, times and location which are not reflected in the original schedule. Before planning a trip to visit one of the listed events, it is suggested that you call the event sponsor to confirm the event schedule or for additional information on the event.

1- Get In Some Skiing, Snow Boarding, or Snow Tubing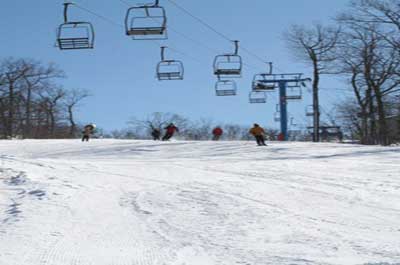 New Jersey ski areas offer a variety of winter sports activities including, downhill skiing, cross country skiing, snow boarding, and snow tubing. The mountains with down hill skiing are small in size, very crowded on weekends, offer night skiing and have excellent snow making equipment. New Jersey ski areas are primarily geared to families with kids and beginning to intermediate skiers.
Learn more



2- Visit The Winter Festival in Lambertville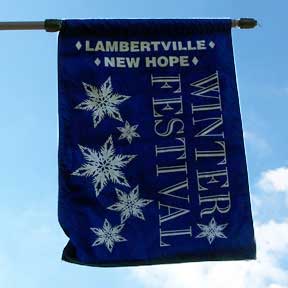 Lambertville New Hope Winter Festival 2018
January 20 - 28, 2018
Downtown Lambertviille, NJ
Website
This popular winter event features activities and events that provide a healthy, invigorating cold-weather experience in the river town communities of Lambertville and New Hope to demonstrate that that these communities are alive and well in the winter months with exciting and diverse activities raise funds and awareness for local non-profit organizations. These family events are held at a variety on venues in the two communities and includes live music, hikes & tours, ice sculptures, snow folk art and a parade.

3- Celebrate Martin Luther King Day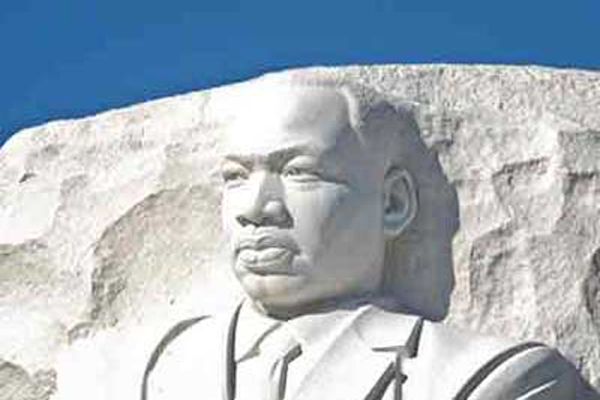 MLK Day is observed on the third Monday of January each year to pay honor to Dr. Martin Luther King and to the principles for which he lived and died. The holiday also celebrates the life and contributions of Dr. Martin Luther King Jr. and the history of the civil rights movement in the United States.
Learn more




4 - Enjoy A Major Indoor Professional or College Sporting Event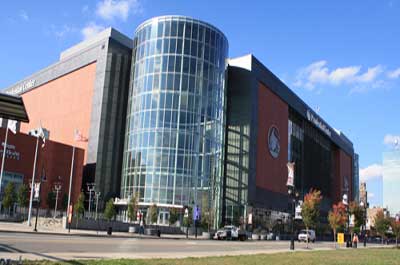 New Jersey is fortunate to have a number of professional and Division ! basketball and Hockey teams all within a reasonable driving distance. You can see the Devils and Seton Hall play at the Prudential Center in Newark with Rutgers playing at The Louis Brown Athletic Center in Piscataway, NJ.
Get Tickets



5 - Visit Atlantic City - The Crown Jewel of the Jersey Shore

Take in the casinos, great restaurants, hotels, clubs and concerts. The top acts appearing in January include:
Rob Thomas
Friday January 12, 13, 14, 2018
Borgata Music Box
Tickets
Theresa Caputo
Saturday January 13, 2018 8:00PM
Borgata Events Center
Tickets
Kenny Babyface Edmonds
Saturday January 13, 2018 8:00PM
Tropicana Casino - Tropicana Showroom - NJ
Tickets
Trevor Noah
Sunday January 14, 2018 7:00PM
Borgata Events Center
Tickets
All Stars of Hip Hop: KRS-One, Nelly, Redman, Method Man & Fatman Scoop
Sunday January 14, 2018 7:00PM
Boardwalk Hall Arena - Boardwalk Hall
Tickets
Foghat
Saturday January 20, 2018 8:00PM
Tropicana Casino - Tropicana Showroom - NJ
Tickets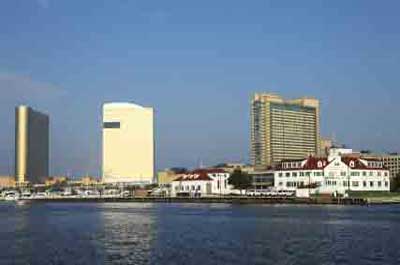 Atlantic City Visitors Guide - Popular Jersey Shore destination with casino gaming, top entertainment venues, restaurants, a beach & boardwalk, and more.
Learn more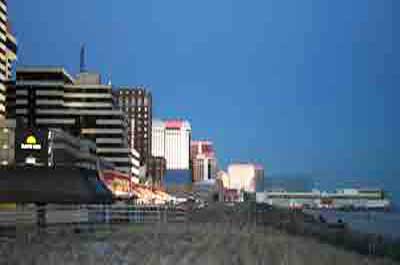 Find an Atlantic City restaurant with dining reviews.
Learn more
---

6 - Take the Family Roller Skating
A great family activity for first time beginners and experienced skaters.
The indoor roller skating season is more popular during the colder months. Roller skating is a very good a aerobic exercises that involves almost all of the body's muscles and in particular the heart.
Learn more




7 - Take The Family To A Museum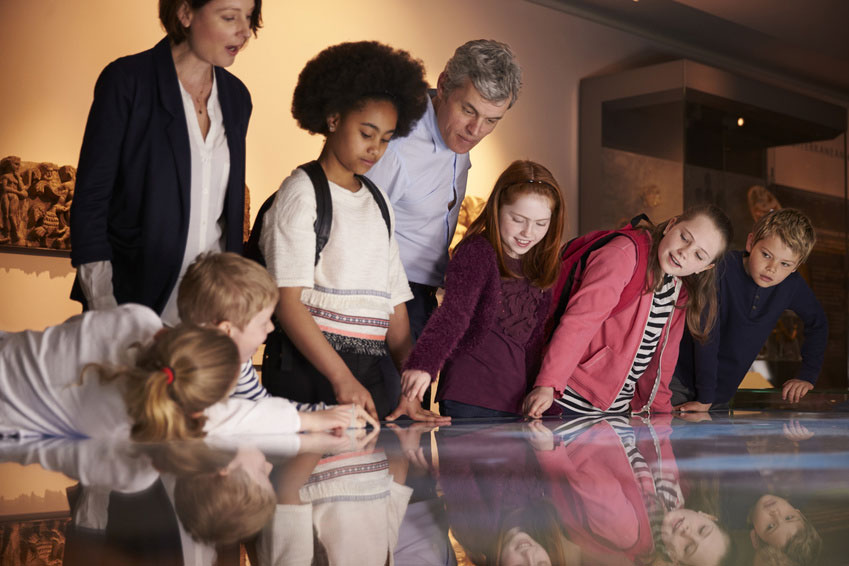 New Jersey Museums offer a wide variety of exciting arts and natural science treasures and programs that are educational, fun, and adventuresome. If you are looking for a one day trip, or an attraction to complement your weekend getaway, visit one of New Jersey's treasured museums. Some suggestions are: The New Jersey State Museum in Trenton; The Battleship New Jersey Museum and Memorial in Camden; The Newark Museum in Newark.
Learn more



8 - Visit Jersey City - A City Rich With Attractions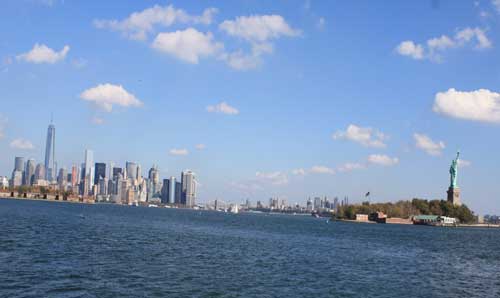 Jersey City is a city rich with lifestyle variety, attractions, entertainment, and restaurants. It is also a city with fascinating small ethnic neighborhoods, modern high rise condo towers, and attractions that include museums, a nationally recognized science learning center, and unbeatable, world class harbor views overlooking the New York City Skyline, the Statue of Liberty, Ellis Island, and the Verrazano-Narrows Bridge.
Learn more


9 - Take The Kids Snow Sledding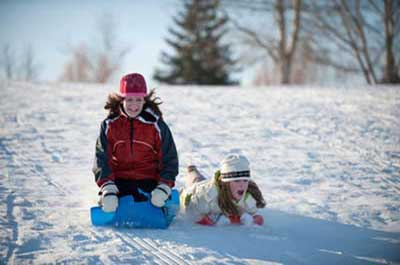 Winter in New Jersey is a great time of the year for snow sledding and for kids to enjoy the snow. Sledding is fun, healthy, a great kids exercise, and it's also inexpensive to do. Here you can find the best places to sled in NJ with tips on equipment and safety.
Learn more



10 - Pamper Yourself at a Spa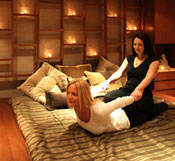 Best NJ spa hotels and resorts that feature spa services for couples looking for a romantic getaway, or for men and women looking to complement their business trip or for a romantic weekend getaway.
Learn more

The top NJ  day spa's. These spa's feature a variety skin care, hair, facial, nail, and massage services in addition to women's and gentleman's spa packages, and laser skin treatments.
Learn more
---
---