January Events Calendar for 2018
New Jersey Concerts, Theatre, Festivals, and Sports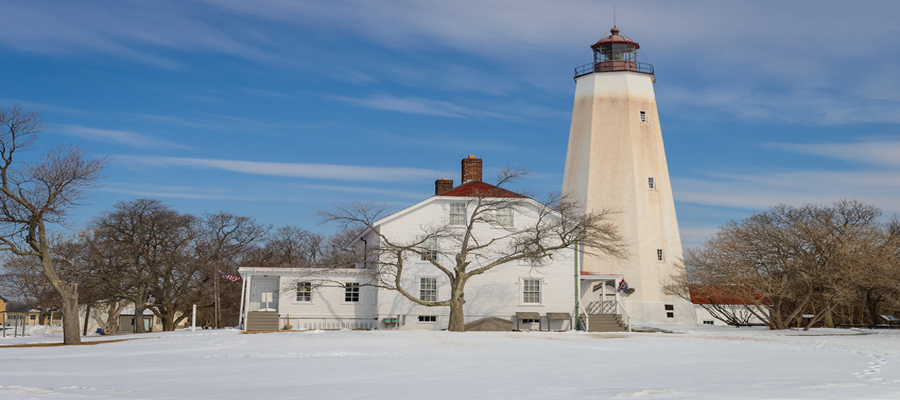 The January Events calendar for 2018 is packed with exciting things to do in NJ. It includes concerts, theatre, festivals, sports,  and entertainment, that have appeal to people of all ages and interests

January is the coldest month of the year and a time for many indoor events, and for the more adventurous, there are some great outdoor winter fun activities like skiing, snow boarding, and skating.
Note: This information is provided by event sponsors as a free service to our viewers. Sometimes conditions require cancellations or changes of dates, times and location which are not reflected in the original schedule. Before planning a trip to visit one of the listed events, it is suggested that you call the event sponsor to confirm the event schedule or for additional information on the event.

Concerts, Performing Arts, Theatre, and Comedy

Satisfaction - Rolling Stones Tribute
Friday January 5, 2018 8:00PM
Bergen Performing Arts Center
Englewood, NJ
Tickets
Live & Let Die - Paul McCartney Tribute
Friday January 12, 2018 8:00PM
Levoy Theatre
Millville, NJ
Tickets
Rob Thomas
Friday January 12, 13, 14, 2018
Borgata Music Box
Atlantic City, NJ
Tickets
Theresa Caputo
Saturday January 13, 2018 8:00PM
Borgata Events Center
Atlantic City, NJ
Tickets
Artie Lange
Saturday January 13, 2018 8:00PM
Starland Ballroom
Sayreville, NJ
Tickets
Kenny Babyface Edmonds
Saturday January 13, 2018 8:00PM
Tropicana Casino - Tropicana Showroom - NJ
Atlantic City, NJ
Tickets
All Hands On Deck
Sunday January 14, 2018 3:00PM
Community Theatre At Mayo Center For The Performing Arts
Morristown, NJ
Tickets
Trevor Noah
Sunday January 14, 2018 7:00PM
Borgata Events Center
Atlantic City, NJ
Tickets
All Stars of Hip Hop: KRS-One, Nelly, Redman, Method Man & Fatman Scoop
Sunday January 14, 2018 7:00PM
Boardwalk Hall Arena - Boardwalk Hall
Atlantic City, NJ
Tickets
|
Hubbard Street Dance Chicago
Tuesday January 16, 2018 7:30PM
Matthews Theatre - McCarter Center
Princeton, NJ
Tickets
A Night With Janis Joplin
Wednesday January 17, 2018 8:00PM
Count Basie Theatre
Red Bank, NJ
Tickets
Tapestry - A Tribute To Carole King
Friday January 19, 2018 8:00PM
Community Theatre At Mayo Center For The Performing Arts
Morristown, NJ
Tickets
Elvis Birthday Bash
Friday January 19, 2018 8:00PM
Bergen Performing Arts Center
Englewood, NJ
Tickets
Lana Del Rey
Friday January 19, 2018 8:00PM
Prudential Center
Newark, NJ
Tickets
Dennis Miller
Saturday January 20, 2018 8:00PM
Wellmont Theatre
Montclair, NJ
Tickets
Foghat
Saturday January 20, 2018 8:00PM
Tropicana Casino - Tropicana Showroom - NJ
Atlantic City, NJ
Tickets
Preacher Lawson
Saturday January 20, 2018 9:00PM
Borgata Music Box
Atlantic City, NJ
Tickets
The Illusionists
January 24, 25, 2018
State Theatre - NJ
New Brunswick, NJ
Tickets
Neil Berg's 100 Years of Broadway
Saturday January 27, 2018 8:00PM
Bergen Performing Arts Center
Englewood, NJ
Tickets
Marlon Wayans
Saturday January 27, 2018 9:00PM
Borgata Music Box
Atlantic City, NJ
Tickets
State Ballet Theatre of Russia: The Sleeping Beauty
Wednesday January 31, 2018 8:00PM
Bergen Performing Arts Center
Englewood, NJ
Tickets
Popular Festivals, Events, Sports, and Expositions
Rutgers Scarlet Knights vs. Wisconsin Badgers Basketball
Friday January 5, 2018 7:00PM
Louis Brown Athletic Center
Piscataway, NJ
Tickets
Rutgers Scarlet Knights Wrestling vs. Ohio State Buckeyes
Sunday January 7, 2018
Louis Brown Athletic Center
Piscataway, NJ
Tickets
Rutgers Scarlet Knights Wrestling vs. North Carolina Tar Heels
Friday January 12, 2018
Louis Brown Athletic Center
Piscataway, NJ
Tickets
Rutgers Scarlet Knights vs. Ohio State Buckeyes Basketball
Sunday January 14, 2018 7:00PM
Louis Brown Athletic Center
Piscataway, NJ
Tickets
New Jersey Devils vs. Washington Capitals
Thursday January 18, 2018 7:00PM
Prudential Center
Newark, NJ
Tickets
New Jersey Devils vs. Detroit Red Wings
Monday January 22, 2018 7:00PM
Prudential Center
Newark, NJ
Tickets
Indoor Auto Racing
Friday January 26, 27, 2018
Boardwalk Hall Arena - Boardwalk Hall
Atlantic City, NJ
Tickets
Monster Jam
January 27, 28, 2018 7:00PM
Prudential Center
Newark, NJ
Tickets
---