NJ January Events, Festivals & Shows:
Our Top Picks To Plan Your Day Out in New Jersey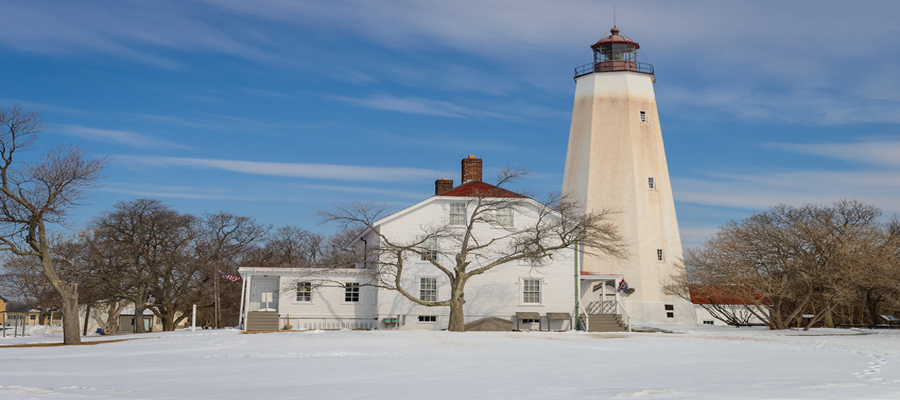 Discover New Jersey's Best January Events: Uncover The Month's Top seasonal attractions, popular events, and hidden gems
The January Events calendar for 2023 is packed with exciting things to do in NJ. It includes concerts, theatre, festivals, sports,  and entertainment, that have appeal to people of all ages and interests

January is the coldest month of the year and a time for many indoor events, and for the more adventurous, there are some great outdoor winter fun activities like skiing, snow boarding, and skating.
Note: Sometimes conditions require cancellations or changes of dates, times and location which are not reflected in the original schedule. Before planning a trip to visit one of the listed events, it is suggested that you call the event sponsor to confirm the event schedule or for additional information on the event.

Northern NJ January 2023
Festivals and Themed Events
Let It Glow: A Holiday Lantern Spectacular
Now through Sunday January 15, 2023.
Bergen County Zoo at Van Saun County Park
216 Forest Avenue
Paramus, NJ 07653
Website/Tickets
Cost: $18/adult, $9/child- aged 3-17
Larger-than-life glowing lanterns have been installed creating 30+ glowing scenes. See animals real and imagined laid out throughout the zoo.
Let it Glow is a symphony of vivid glowing colors to tease your eyes and dazzle the mind. Come and enjoy an enchanting stroll throughout the zoo These larger than life lanterns are amazing in picture but stunning in person! With over 30 scenes, these hand-made artistic wonders are more breath-taking than the last! Its one of those things you need to see in person to truly appreciate.
Annual West Orange Classic Film Festival
Sundays, January 8th thru March 5th, 2023, excluding Super Bowl Sunday
AMC Theatre in Essex Green Shopping Center
Prospect Avenue
West Orange, NJ.
Schedule/Tickets
The West Orange Classic Film Festival provides lovers of cinema a chance to experience their favorite films as they were meant to be seen— on the big screen.
The film lineup is "The Adventures of Robin Hood" on Jan. 8 with speaker Stephen Whitty; Abbott and Costello's "Jack and the Beanstalk" on Jan. 15 with speaker Bob Furmanek; "Willie Wonka and the Chocolate Factory" on Jan. 22 with speaker John Chasse; Jean Cocteau's "Beauty and the Beast" on Jan. 29 with speaker Gerard Amsellem; "The Seventh Voyage of Sinbad" on Feb. 5 with speaker Paul Castiglia; "Yellow Submarine" on Feb. 19 with speaker Dave Zimmer; "The Princess Bride" on Feb. 26 with speaker Stephen Whitty; and "Field of Dreams" on March 5 with speaker Ed Randall.
64th Annual Model Train Show
Saturday & Sunday, January 7, 8, 2023
Garden State Model Railway Club
North Haledon, NJ
Website
Cost: $8 adults, Children under 10 free with an adult.
Steam and diesel trains of all kinds on our 1200 square foot HO scale layout, including Thomas the Tank Engine and his friend.
Family Woodland Hike
January 15, 2023; 1pm - 3pm; Snow/rain cancels
New Jersey Botanical Gardens
2 Morris Rd
Ringwood, NJ
Website
973-962-9534
Cost: Free event
Join NJBG hike leaders on an easy, child-friendly hike in the Garden's woodlands. Learn a bit about the plants and animals around you on a hike designed to fit the group. Wear sturdy shoes, meet at the Carriage House.
Community Day: Dr. Martin Luther King Jr.
Monday, January 16, 2023:12 PM - 5pm
The Newark Museum of Art
49 Washington St
Newark, NJ
Website/Registration
Free Event
Honor Martin Luther King, Jr. with dynamic performances, hands-on activities, and opportunities to help others. There's something for the whole family! Visitors are encouraged to bring nonperishable food items to support a local food bank, women's shelter, or church.
Maple Sugaring Demo & Festival

Saturdays and Sundays: January 21 and 22, January 28 and 29, February 4 and 5, February 18 and 19, February 25 and 26, March 4 and 5, March 11 or 12, 2023
Great Swamp Outdoor Education Center .
247 Southern Boulevard
Chatham, NJ
Cost: $6 per person
Preregistration is required. For more information, 973.635.6629
Website/Registration
Learn how to identify and tap maple trees, collect sap, and make real maple syrup over a wood-fired evaporator. Finish with a syrup taste test! This program will be held entirely outdoors, so dress for the weather. Syrup will be available for purchase, while supplies last.
Monster Jam
Friday, Saturday, Sunday, January 27 - 29, 2023
Prudential Center
25 Lafayette St
Newark, NJ 07102
800-345-3000
Tickets
Cost: $20+
This action-packed motorsport event features some of the most famous trucks in the world, like Grave Digger -- driven by Krysten Anderson, Max-D, El Toro Loco, and others, competing in action-packed motorsports events.
Central  NJ January 2023
Festivals and Themed Events
Skating On The Square
Now until Feb 26, 2023; Every Thursday – Friday, 4pm – 7pm Every Saturday – Sunday, 12pm – 3pm & 4pm – 7pm (Closed Thanksgiving & Christmas)
Hulfish Street (behind the Nassau Inn Hotel)
Princeton, NJ
Website
Cost:$10 cash PER PERSON/ $12 +fees with credit card. Bring your own skates or borrow ours! (skate rental included in ticket price)
Start new traditions this holiday season at Palmer Square's "eco-friendly" outdoor synthetic skating rink!
Bring your own skates or borrow ours! (skate rental included in ticket price) ALL skaters/guardians must sign the electronic waiver to be eligible to participate! Please sign in advance for a contactless experience at the rink.
Super Pet Expo
January 6-8, 2023
New Jersey Convention Center
97 Sunfield Avenue
Edison, NJ
Website
This event features the bringing thousands of pet lovers together for three days in a shopping and entertainment extravaganza. There will be Celebrity Dog Shows, Dachshund Racing, Corgi and Mixed Breed Races, and more.
Cutting, Splitting and Hewing at Historic Longstreet Farm
Sunday, January 8, 2023: 12-4pm
Historic Longstreet Farm
44 Longstreet Road
Holmdel 07733
732-946-3758
Website
Free event
Come out to Historic Longstreet Farm, Holmdel, and get warmed up using a two-man saw and splitting wedge; learn how farmers used a froe to rive shingles or a broad ax to hew beams.
Experience the Battle of Princeton
Sunday, January 8, 2023; 9:30 AM - 1:00 PM
The historic Clarke House
500 Mercer Rd
Princeton, NJ
Website
609-232-8540
The Princeton Battlefield Society (PBS) will mark the 246th anniversary of Battle of Princeton – fought on Jan. 3, 1777- with its signature educational event, "Experience the Battle of Princeton".
A narrated reenactment of a portion of the Battle of Princeton will begin at 10:00 a.m. featuring reenactors portraying Crown and Continental forces. The reenactment will conclude by 11 a.m. Attendees will then have an opportunity to interact and converse with living historians and battle reenactors. At 11:30 a.m., the New Jersey Society, Sons of the American Revolution will join other hereditary organizations as well as representatives of legacy National Guard and British Army units whose antecedents fought at the battle in a wreath laying ceremony at the Memorial Grove behind the Colonnade on the battlefield.
Tours of the historic Thomas Clarke House, the only building on site remaining from the time of the battle, will also be offered beginning at 1:00 p.m.
The Garden State Outdoor Sports Show
January 12th - 15th, 2023
New Jersey Convention & Exposition Center
(Raritan Center Expo Hall)
97 Sunfield Avenue
Edison, NJ
Website/Tickets
Cost: $10+
This event provides a forum for the entire family and the next generation of the outdoor enthusiasts. The 38th Anniversary Show kicks off with a Pro Staff Fishing Demonstration on the world famous Hawg Trough, 5000 Gallon Aquarium, Check out the latest in boats, outboards, RVs, powersports,fishing tackle,and hunting gear all featured on the expo floor. Schedule your time appropriately as there are 4 days of seminars, multiple entertainment events; starting with the spectacular Chics with Axes, kids zone, 3D archery tournament, endless shopping and much more.
Rev. Dr. Martin Luther King, Jr. 34th Annual Commemorative Breakfast
Friday, January 13, 2023; 7:30am - 9:30am
Sheraton Eatontown Hotel
6 Industrial Way East
Eatontown, NJ, 07724
Cost: Event tickets are $35 for adults, $10 for youth who are 16 & under and $350 for a table of 10
Purchase Tickets
The YMCA of Greater Monmouth County proudly celebrates the life and legacy of Dr. Martin Luther King, Jr. at their 34th Annual Dr. Martin Luther King, Jr. Commemorative Breakfast in his honor. Please join in as they grow awareness and support for the important work of Dr. King and today's civic leaders.
Keynote: Reverend Dale Caldwell Human Dignity Awardee: Pastor Kerwin Webb Social Responsibility Awardee: Senator Vin Gopal Togetherhood Champion: Yulissa and Jayden Gomez
Ice Carving Exihibition
January 14, 2023
Festival Plaza
Pier Village
Long Branch, NJ
Website
Four professional Ice Sculptors will create 14 sculptures in an elimination style "speed carving" format over a three hour period (12pm -3pm). Witness carvings formed in less than 30 minutes before your eyes. Competition will have staggered heats of live carving and will be emceed by an experienced carver to entertain you with bios of carvers, facts and information on the carving as well as facilitate spectator participation in selection of themes and judging of carvers to be eliminated in the perspective rounds.
This event also includes ice skating, food, libations and shopping from Pier Village retailers.
Light of Day WinterFest "Bob's Birthday Bash" Saturday January 14, 2023 - Count Basie Thetre
- Ticketmaster
This festival for Twenty-three years of Light of Day shows has been spanning the globe from Asbury Park to Rome to Los Angeles to London to Philadelphia to Stockholm and beyond. This year the Count Basie Theatre will be hosting the main event. Bruce Springsteen has performed at 12 of the previous 21 live Light of Days, all unannounced. Other past performers include Southside Johnny Lyon, Michael J. Fox, Joe Grushecky and the Houserockers, the Smithereens, Willie Nile, James Maddock, and many more.
Winter Wonders in the Garden Horticulture Tour
Wednesday & Saturday, January 18 & 21, 2023; 11am - 12pm
Grounds For Sculpture
80 Sculptors Way,
Hamilton, NJ
609.586.0616
Tickets
Cost: $15 member, $25 non member
Join Grounds for Sculpture Horticulturist Janis Napoli for a tour of the winter wonders in the gardens. Explore the beauty of trees and plants in winter and learn how the garden is maintained during the cold months during this 1-hour tour. Electric Convenience Vehicles (ECVs) and wheelchairs are available to rent from the Welcome Center. new perspectives and turning the act of viewing into immersive event. Sculptures shrouded in the winter landscape become beacons to remembering a long-forgotten ritual.
Wassailing the Apple Trees
January 29, 2023; 1:00 pm - 4:00 pm
Terhune Orchards
330 Cold Soil Road
Princeton, NJ 08540
609-924-2310
Website
Enjoy dancing and singing by the Molly Dancers and re-enactments of old English traditional rituals, as well as chanting and music making, toasts of hot cider and placing gifts of cider-soaked bread in the tree branches while chanting the lively words of praise for the New Year. Top the evening off by a bonfire, complete with marshmallows , and live music by the Spiced Punch Quartet playing traditional music using violins and flutes of many kinds Join the fun. Bring noise makers — drums, whistles, bells, clackers, or put a few pebbles in an empty coffee can with a lid. These will make a joyful and worthy noise to drive away any and all spirits.
Seashore Open House at Seven Presidents Oceanfront Park
Sunday, January 29, 2023; 1-4 pm
Seven Presidents Oceanfront Park
o221 Ocean Avenue
Long Branch, NJ
732-229-7025
Website
Free event
Visit the Seven Presidents Oceanfront Park Activity Center for their annual Open House and enjoy seashore fun. Engaging hands-on activities will entertain and educate you and your family about the shore and the sea. Speak with a Park System Naturalist about your own shell collection or the aquatic animals on display. You can even create a beach keepsake to take with you.
Southern NJ January 2023
Festivals and Themed Events
First Day Hike

Sunday, January 1, 2023: 10:00 AM – 12:00 PM
Historic Whitesbog Village
120 West Whites Bogs Road
Browns Mills, NJ 08015
Facebook Page
Free Event
There isn't a better way to start the year. Dress appropriately, bring water, and any snacks you want as we may pause to take in some views. Dogs are welcome, leashes required. Children are welcome with an adult. Bathrooms are available in the village for use. Migratory birds may be in the area so having a pair of binoculars might be a good idea.


Patcong Valley Model Railroad Open House
January 7, 8, 14, 15, 2023; 10AM - 3PM
Patcong Valley Model Railroad Club
Route 40 at Fir Avenue
Richland, NJ

Website
Admission: Free
The event features highly detailed, museum quality, HO scale model railroad.


Wildwood Comic Con

January 14, 2023; 10 a.m. – 5 p.m
Wildwood Convention Hall
Wildwood, NJ
Website
Cost: Adult admission $10, children 12 and under are FREE with paying adult
The event will feature numerous cosplay/costume groups, artists, writers, creators, vendors, crafts, and video games. Artists, writers, creators, and vendors will have art, books, comics, graphic novels, anime, manga, non-sport trading cards, Pokemon, gaming items, toys, Funko's, Lego, sci-fi, pop culture, comic themed crafts, collectibles, and much more!!! Our Cosplay/Costume groups will provide entertainment, interactive activities, and photo ops for youngsters and attendees. There will be a Cosplay Contest as well, so be sure to come out and wear your favorite Superhero, Anime, or Comic Book Character costume!
Brunch is a Drag - Disney Extravag
anza!
Sunday, January 15, 2023; 11:00 AM – 2:30 PM
Elizabeth Baooromm
419 Highland Boulevard
Gloucester City, NJ
Tickets
-- (Includes Show, Server Attended Brunch Buffet, First Cocktail)
Cost: $54.95
This magical Disney themed Drag Brunch is filled with performances and costumes that will have you thinking you're in the Most Magical Place on Earth! You're in store for an afternoon full of hilarious skits, side-splitting performances and whatever other absolute ridiculousness these Divas can come up with! The Tri-State Area's top Drag Queens combine with the DELICIOUS brunch selections at Elizabeth's Ballroom to bring you this One of a Kind Monthly Treat! From hilarious performances & dancing divas to delicious food and audience games.
Ocean City Martin Luther King Jr Ceremony
Monday, January 16, 2023: at 12:00 PM
Music Pier
825 Boardwalk
Ocean City, NJ 08226
Website
609-399-6111
The ceremony will start at 12 p.m. at the Ocean City Music Pier. The event brings the community together to remember Dr. King through words, song and dance. The Martin Luther King Community Services Award will honor local volunteers.  The event will be followed by a complimentary buffet luncheon in the Music Pier solarium. Free parking will be available in the municipal lots on Moorlyn Terrace, Eighth Street and Ninth Street.
Twilight Adult Tour @ Battleship New Jersey
Friday, January 20, 2023@ 6:00 pm – 8:00 pm
Battleship New Jersey
62 Battleship Place
Camden, NJ 08103
Website
Cost: Admission is $40. $20 for Battleship NJ Members. For tickets, call 866-877-6262 x108
Experience an "adult-oriented" tour during the evening hours! This tour, led by the Battleship's Curatorial team, will show off Sailor Art and allow guests to experience a range of stories, including the Playboy Bunny's visit to the USS New Jersey. Guests can enjoy a cold beer, glass of wine or a soft drink after the tour on the Main Deck! YOU MUST BE OVER 21 YEARS OLD
Pink Floyd Laser Spectacular - Saturday, January 21, 2023 - Harrah's Resort, Atlantic City, NJ - Ticketmaster
This smash hit multi-media laser and light show features the recordings of Pink Floyd. The Laser Spectacular carries listeners away on a mind-expanding journey, driven by cutting-edge effects, high-powered lasers, and large screen video projection, all choreographed to the masterful soundtrack.
Observatory Open House
Friday, January 27, 2023; 8 - 9:30 pm
Edelman Planetarium at Rowan University
201 Mullica Hill Road
Glassboro, NJ
856-256-4000
Website
Observe the evening sky through their 16" telescope!telescopes during our Observatory Open House nights. Astronomy faculty and club members are on-site to operate the telescopes and guide visitors to view objects in the night sky. Observatory Open Houses are offered once a month during each semester, weather permitting. Registration is optional but encouraged. Weather calls are posted by 2:00 pm.

Fire & Ice Festival
Saturday January 28, 2023; 10:00 AM to 4:00 PM
downtown Mount Holly
Facebook Page
This free family friendly fun tradition features about a dozen professional ice carvers from up and down the east coast, an equal number of professional chili chefs plus a wide variety of interesting entertainment for young, old and everyone in between. The ice carvers transform 300 pound blocks of ice into beautiful crystalline works of art, right before your eyes, throughout town.
 Upcoming Ticketed Events