Halloween South Jersey: 
The Best 2017 Halloween Events
Choose your scary and not so scary 2017 Halloween Event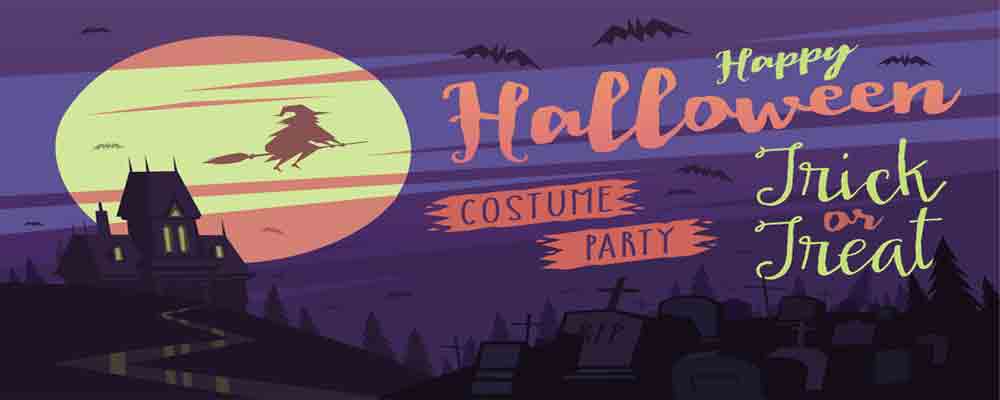 Halloween South Jersey has many "scary" and "not so scary" frightful shows, events, and parades that can be enjoyed by the whole family.

We have put on our costumes and headed into the dark of night with a full moon to search haunted houses, cemeteries, and pumpkin patches for ghosts, goblins, and skeletons to come up with the best Halloween events for families with kids. Caution: many of these events are Soooo scary that they are not recommended for children under 8. Suggest you call ahead to confirm age appropriateness.
Note: This information is provided by event sponsors as a free service to our viewers. Sometimes conditions require cancellations or changes of dates, times and location which are not reflected in the original schedule. Before planning a trip to visit one of the listed events, it is suggested that you call the event sponsor to confirm the event schedule or for additional information on the event.

Stay tuned --- we will be updating this list as the event sponsors confirm this year's events.

Halloween South Jersey 2017 Events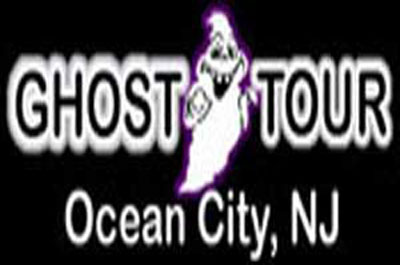 Ghost Tours of Ocean City

Fall 2017 weekends, the tour is scheduled weekends at 8:00 pm.
Tours depart from the corner of 9th St & Asbury Avenue.
Ocean City, NJ
Website
A candlelight walking tour where that turns into "FEAR IN THE DARK"! It combines history, folklore, and ghost stories for a night of eerie fun in Ocean City's historic downtown. Tours last approximately 90 minutes. Recommend purchasing tickets by 6 pm to ensure your spot on the tour.
---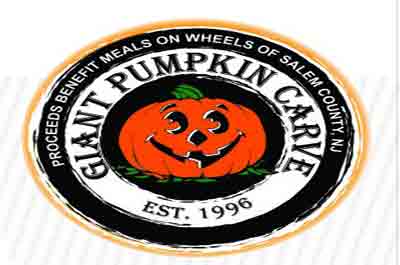 Giant Pumpkin Carve & Pumpkin Pageant

Saturday, September 23, 2017, 4:00pm until 9:00pm
Salem County Fair Grounds
Route 40
Pilesgrove Township, NJ
Website
(856) 935-3663.
The annual autumn event is fun family to welcome fall. More than 60 giant pumpkins will be carved by professional, amateur and student artists and showcased for public viewing and judging. Look forward to loads of fun for all ages: hayrides, music, crafts, costume pageant, games, vendors, wine tasting and more!
---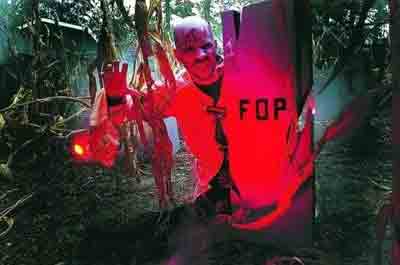 Terror In The Junkyard
Beginning September 29, 2017, open every Friday and Saturday to the end of October, from 7pm-11pm, and on Sundays from 7pm-10pm
353 Zion Rd
Egg Harbor Township NJ 08234.
Facebook page
Offers a hayride, a Maze of Terror, and Zombie Paintball
---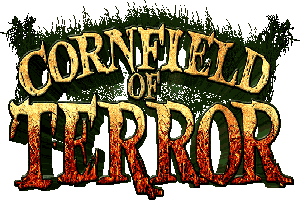 Cornfield of Terror
Friday, Saturday, and Sunday beginning Saturday, September 30th and ending Sunday, October 29, 2017; Dusk -10pm
723 W. Herschel St.
Galloway Twp., NJ
Website
Corn maze, hayrides to the pumpkin patch, farm stand, face painting, pony rides, rope maze and a hay pit. After getting scared to death in the cornfield of terror grab some munchies and sit and watch free movies on outdoor movie screen. Movies Under the Stars Every Friday, Saturday and Sunday evening on their blow up movie screen. Enjoy munchies from their snack shack.
---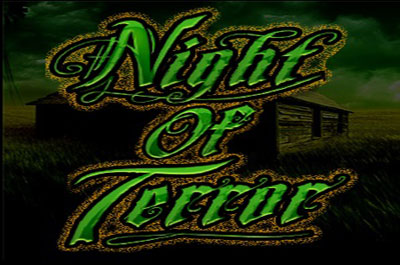 Night of Terror
Beginning Friday October 6 and ending on Sunday, October 28, 2017, open every Thursday, Friday & Saturday
Creamy Acres Farm
448 Lincoln Mill Rd
Mullica Hill, NJ
Website
A spook filled event featuring very scary attractions including; The ride of Terror, the Home of the Demented and Dead, the dreaded Corn Maze, and a 3-D hall of terror.
---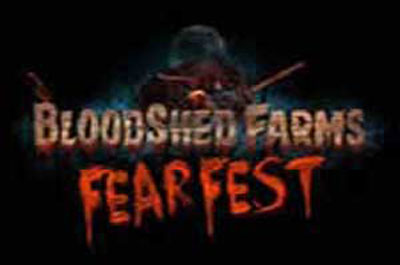 Blood Shed Farms Fear Fest
Fridays & Saturdays beginning October 6 and ending October 29, 2017. Closed on October 15th with a no scare night on October 22nd.
2919 Route 206
Columbus, NJ
Website
This attraction features one of the longest walking outdoor traisl of Terror that will take you on a journey full of unimaginable horrors and bone-chilling frights. Several Halloween themed attractions at one location Including: The Fun house of fear, The HellsGate Prison (based on the former Burlington County Prison with dungeons, gallows and old cells decorated with mannequins and artifacts), The Necropolis Cemetery and the Trail of Terror.
---

Walk of Fear
October 6th & 7th, 13th & 14th, 20th & 21st, 27th, & 28th, 2017; 7:00 pm to 10:00 pm
Bamboo Gardens
134 Landing Street
Vincetown, NJ
Website
10 themed areas interconnect by bamboo trails. A 30 to 40 minute Bone Chilling Walk in a Unique Atmosphere. FX Lighting, Foggers, Strobes, Loud Scary Music throughout entire Haunt. Actors Lurking everywhere Cross Blood Beach Enter The Black Light Forest Roam The Bone Yard Escape The Asylum. Admission $25/person.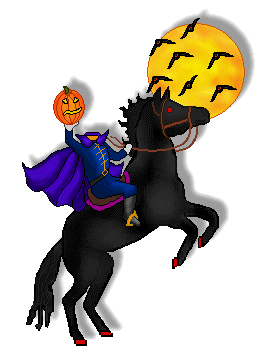 The 14th annual South Jersey Pumpkin Show
October 13, 14, 15, 2017
Salem County Fairgrounds
Woodstown, NJ
Website
856-765-0118
The event features a giant pumpkin pyramid, a Big Pumpkin Weigh-Off, pumpkin wine sampling, pumpkin foods, dessert contest, pumpkin themed pageant, pumpkin contests and so much more. Thousands of families from many states show up year after year in support of the South Jersey Pumpkin Show. The giant pumpkin pyramid will be showcased as the center piece of the festival and kids under ten will enjoy a free, friendly boo barn, pumpkins, craft making and free pumpkins. Families visiting the festival can enjoy wine sampling, pumpkin desserts, rows and rows of craftsmen, Fall Home & Living Expo, fun contests, scarecrows, amusement rides, give-a-ways, Adult only pumpkin toss, live bands, festival food court, camping, NJ Largest Baked Pumpkin Pie, colorful pumpkins, pumpkins and so much more! The South Jersey Pumpkin Show is a completely self-supporting festival made possible by the sponsors, exhibitors. Admission is free, parking $5.00 a carload and free shopping bags for visitors.
---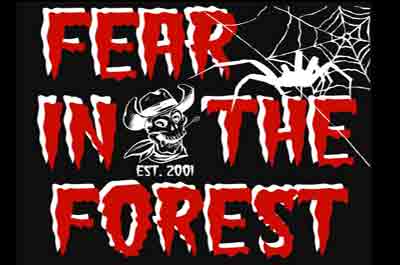 Fear In The Forest
Friday & Saturday, October 13th & 14th, 2017 (Open at dark, closes at 10pm)
182 City Line Road
(OFF Route 70, Mile Marker 32.5)
Pemberton, NJ 08068
Website
Donations: $10, ages 16 and over; $5 ages 5-15; and Free ages 4 and under
There are real trails leading through hundreds of trees, and real swamps. You will pass mine shafts and actual dungeons filled with demons and ghouls. The haunted forest is outdoors, so you better stay on the trail and not run.
---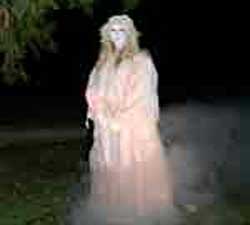 Mullica Hill's Ghost Walk
Saturday, October 14, 2017; 6:30pm till late
Tours will depart from outside Blue plate restaurant, every 10 minutes beginning at 6:00pm, from
47 South Main Street
Mullica Hill
Website
Explore Mullica Hill's haunted history as you walk past the historic houses and public buildings along Main Street during the 1 and 1/2-hour guided tour. Advanced tickets sales are strongly recommended!
---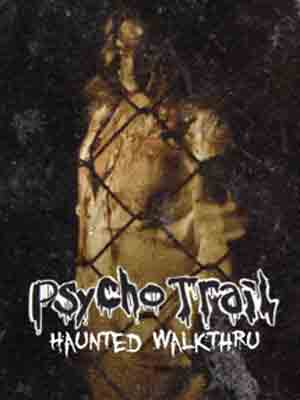 Psycho Trail
October 14, 20, 21, 27, 28, 29, 31, 2017: 7pm to 9pm. Sunday Oct 29 is kids night no scare night
Psycho Trail
311 Harrison Ave
Blackwood, NJ 08012
Website

Contact: Frank Cwikla, 856-649-2531, Email:
mrpsychotrail@gmail.com
Event Cost:: Free admission, donations gladly accepted
Psycho Trail home haunt is a free haunted walk thru.
Donations gladly accepted and go towards American Cancer Society in Blackwood, NJ
---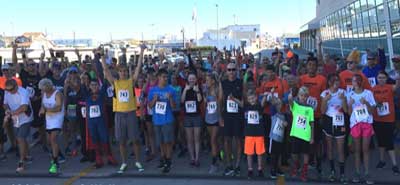 Wildwoods Boardwalk Pumpkin Run
Saturday, October 21, 2017
Wildwood Boardwalk
Wildwood, NJ
Website
The Wildwoods Boardwalk Pumpkin Run is a ghoulishly fun and exciting family event for all ages Halloween Weekend. This festive boardwalk event offers a 5K & 10K run along with a 1 mile family walk, starting at 10 a.m. - rain or shine. Registration begins at 8:30 a.m. inside the Wildwoods Convention Center. Participants are encouraged to dress in their favorite Halloween costumes to vie for the prizes in the best dressed categories of Family, Youth, Infant, and Best All Around. All proceeds benefit the Elementary Schools of the Wildwoods.
---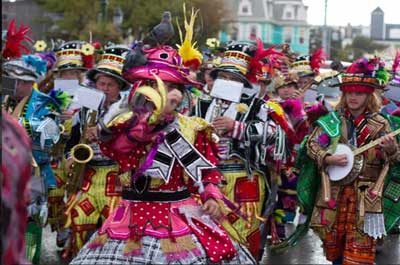 35th Annual Cape May Halloween Parade

Sunday, October 22, 2017
Perry St. to Physick Estate
Cape May, NJ
(609) 884-9565
Website
The Cape May annual Halloween Parade is one of the highlights of the fall season. No where else in New Jersey can you see so many creative costumes parade by in such a short time. Prior to the parade, trick or treating on the Washington Street Mall will be held from Noon to 2 p.m., which is sponsored by the Washington Street Mall Business Improvement District. The Parade route begins at Perry Street and Carpenter Lane, proceeds down Carpenter Lane to Ocean Street, travels down Washington Street and ends at the Emlen Physick Estate located at 1048 Washington Street.
---
Haunted Seaport
Thursday, October 26, Friday, October 27, and Saturday, October 28, 2017: from 6:00 pm until 9:00 pm
Tuckerton Seaport
120 W. Main Street
Tuckerton, NJ
Website
Three Scary Nights! Pirates and sea captains long lost at sea stroll the boardwalk for a night of screams. Haunted Tucker's Island Lighthouse, hayrides, phragmites maze, food, refreshments, entertainment and a non-scary pumpkin patch for the little ones. Fun for the whole family! General Admission applies.
Ocean City Halloween Parade
Thursday, October 26, 2017 @ 7:15 PM
Asbury Ave. from 6th - 11th Street
Ocean City, NJ
609-399-1412
Downtown Wildwood Halloween Movie & Treats
October 27, 2017 @ 5:30PM
Byrne Plaza (on Pacific Avenue, between Oak & Cedar.)
Wildwood, NJ
609.523.1602
FREE admission and FREE parking!
Enjoy a Halloween movie and treats under the stars begining at 5:30 p.m.
Sahara Sam's Monster Splash Halloween Event
Friday, October 27th, 2017: 4:00 PM – 9:00 PM
Sahara Sam's Oasis
535 North Route 73
West Berlin, NJ 08091
Website & Tickets
Admission: 24.95 / Free for Members
Get in the Halloween spirit at their family friendly Monster Splash! This splashtastic, festive event is perfect for families with children of all ages! They will be rockin' the building with your favorite Halloween jams and holding contests and giveaways throughout the night. Plus --- they are doing a FOAM party!
Alloway Halloween Parade
October 28, 2017: @ 7:00pm (Rain date is October 29th at 7:00pm)
Main Street
Alloway, NJ
Website
The route will include Main St., Cedar, Greenwich, Dorrell Lane and Alloway-Friesburg Road.
This populat annual fall tradition which began in 1945 draws spectators and participants from all over the area. Parade viewers will get to enjoy floats, music, marching groups and all types of vehicles as they made their way along the parade route through the village of Alloway
Goblins in the Garden Family Festival

October 28th & 29th, 2017; 1:00 - 4:00pm
Camden Children's Garden
3 Riverside Drive
Camden, NJ
Website
Goblins in the Garden Family Festival. Kids in costumes receive half-price admission for this howling good time. Take a Haunted Train Ride; dodge costumed characters in our Haunted Maze, and meet the bumbling burglars. Trick or Treat during our Costume Parade! .The Costume Parade will take place on the Main Plazaآ at 2pm.
Swedesboro's Harry Potter Inspired Halloween Festival
October 28, 2017; 11am - 5pm (rain or shine)
1301 Kings Hwy
Swedesboro, NJ
Website
This festival will be geared toward those 12 years old and under, though perople of all ages will get to enjoy this event as downtown Swedesboro will be transformed into a magical world. Stations of fun activities 'geared' for kids 12 and younger (old enough to actively participate) will be available throughout Kings Highway and will be free (wristband holders will access VIP line for a few of these free stations) Businesses will have something for all ages. Anyone without a wristband will be welcome to join the festivities


---

Ultimate Halloween - Thrills on the Boardwalk
Saturday, October 28, 2017; 7:30pm-8:30pm
Tropicana Casino & Resort
2831 Boardwalk
Atlantic City, NJ 08401
(800) 843-8767
Website
As darkness falls across the land, the midnight hour is close at hand… Hosted by Cat Country's Joe Kelly, this thrilling extravaganza begins on the Boardwalk in front of Tropicana where a featured Halloween-themed light and sound show will set the mood. At 8 p.m. brave souls are invited to join the Boogie Nights cast as they reenact the famous dance from Michael Jackson's Thriller video.
What is Halloween without a killer costume? The stakes are high at Tropicana's Annual Halloween Costume Contest. Join us beginning at 7 p.m. with our live DJ playing Halloween favorites. The contest kicks off at 9 p.m. in The Quarter's Fiesta Plaza. The Best Overall Costume wins a $500 Tropicana gift card. The Scariest Costume wins an overnight stay with gourmet dinner for two and IMAX tickets. The winners of the Best Group Costume category each get a $50 Tropicana gift card (up to five members). Cat Country on-air sensation Joe Kelly will emcee the competition, so go spooky, go sexy, go all out, or go home!
More New Jersey Halloween Events

---
---