October Things To Do: Our Top 10 Picks For Your Day Out in New Jersey

Discover New Jersey's Best October Things to Do: Uncover The Popular seasonal Attractions and Hidden Gems
You'll find lots of interesting things to do in New Jersey in October. This is a great time of the year to take in many of the fall activities and a great time to plan a weekend getaway or late season vacation.

If you plan to get out an enjoy the beautiful fall foliage colors, especially in northwest New Jersey, the season if from October 19th through 29th.

You'll find lots of interesting things to do in New Jersey in October. This is a great time of the year to take in many of the warmer weather activities and things to do as schools are back in session and the crowds at the Jersey shore destinations have dwindled. With the ocean water still warm in southern NJ, popular destinations like Cape May, Wildwood and Ocean City are excellent choices for a weekend getaway or late season vacation.

---
---
1- Take In A Day Trip To An Original, Historic New Jersey Light House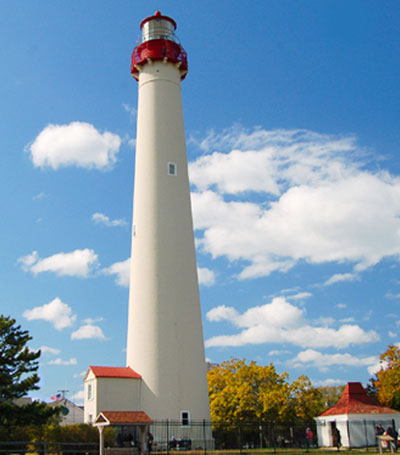 With 127 miles of coastline, New Jersey Lighthouses have played a significant role in maritime history in aiding the safe navigation of ships since the 1700's. New Jersey has ten original (non-replica) lighthouses that are open the to public and several still in operation. The lighthouses open to the public have been transformed into museums or education centers in celebration of the state's rich maritime heritage.
Learn More

2- Take in The Fall Colors With a Biking Trip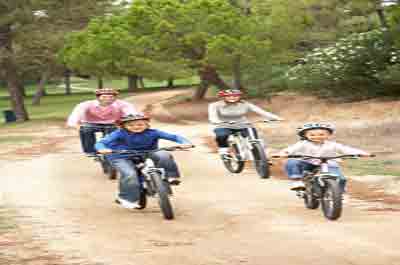 Of all the seasons, the autumn  is the best time to cycle, especially in the western and northern parts of the state when the leaves are exhibiting their brightest colors. New Jersey has great terrain and scenery and offers a wide variety of trails for a wonderful cycling adventure for beginners to advanced cyclists.
More Info

3- Experience the Jersey Shore with a Weekend Getaway to Cape May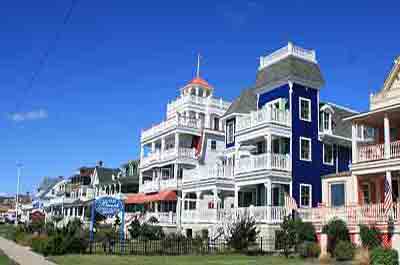 With pleasant weather and plenty of fall activities taking place, October in Cape may, a seaside town with charming Victorian Homes and good restaurants, is a popular month with many annual events including; Victorian Week, Halloween Events at the Emlen Physick Estate, Historic District Walking Tours, Harvest Festival Crafts & Antiques Show, and more.
More info

4 - Get Out and Enjoy the Fall Colors With a Scenic Road Trip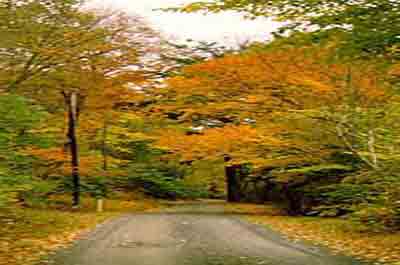 Old Mine Road - Starting at the Kittatinny Point Visitors Center that is located just off the last exit from I-80 in New Jersey, the Old Mine Road is an exceptionally scenic bicycle route. It takes you along the historic Delaware River and winds its way through the Delaware Water Gap National Recreation Area. Beautiful vistas encompass the Delaware River around every turn.
More info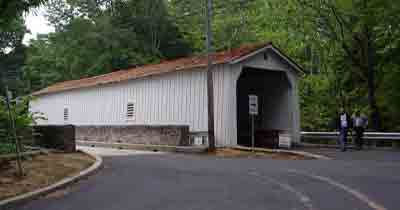 Green Sergeant's Covered Bridge
Crisscrossing some of the most beautiful countryside in New Jersey, the three loops of the Last Covered Bridge Ride vary in length from 14.6 miles to 47.6 miles, taking you through picturesque Mercer and Hunterdon counties. All loops pass by the Green Sergeant's Covered Bridge, a classic whitewashed structure that spans the rocky Wickecheoke Creek.


5 - Get Out and Do Some Pumpkin Picking With The Kids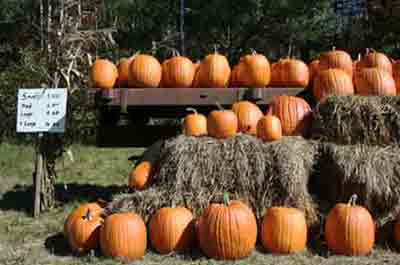 Pumpkin picking is a great fall activity and a memorable experience for families with young kids? Spend a day with the kids in New Jersey farm country picking pumpkins, and time permitting, add on a hay ride or a trip to the corn maze.
More info

6 - Take in a Frightful, Scary or Not So Scary Halloween Show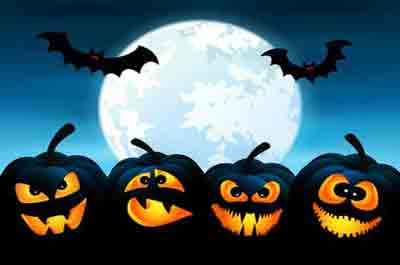 Halloween in New Jersey is a time for many scary, frightful shows, events, attractions, and parades that can be enjoyed by the whole family. These popular festivals feature events with special themes, good music, food, performers, and fun activities.
More info

7 - Enjoy A Day Out Hiking At One of New Jersey's Popular Trails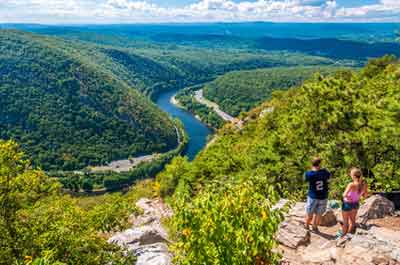 The best time of the year to enjoy hiking in NJ is in the fall when the leaves are in full color and the weather is at it's best.
More info
8 - Enjoy a Day Out At An Organic Farm Known For It's Apple Cider

Ironbound Farm
360 County Road 579
Asbury, NJ
(908) 940-4115
Website

At this 108 acre transitional organic farm, known for it's apple cider, you can learn about their regenerative farming practices, get to see pigs, chickens, heritage turkeys, and topping it off with a feast in their cider garden (reservations recommended).with their 30 foot high chimney of an Argentine styled open -fire grill while seated at wooden tables under the covered woodshed where guests get a chance to watch their chefs work around the Mother Fire open fire grills.
Ironbound Farm is one of several destinations on the new Hunterdon 570 Trail, named for Cty Rte 579, which runs from Lambertville to Bloomsbury.
9 - Enjoy a Scenic Trip Through The Pine Barrens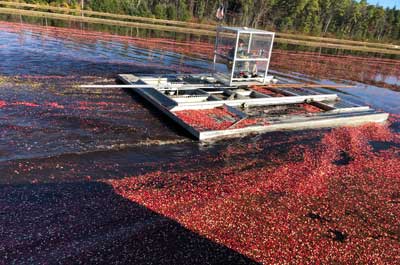 Begin your journey in Chatsworth (Rt 532 & Rt 563) a historic cranberry town. Plan your trip in October and take in Chatsworth Cranberry Festival This is a celebration of New Jersey's cranberry harvest, the 3rd largest in the United States, and offers a tribute to the Pine Barrens & Local Culture. Continue south down Rt 563 (Carranza Road) to Green Bank, passing by the cranberry bogs. In the fall they are bright red with floating berries. Continue on Rt 542 (Nesco Road) to Batsto Village located in Wharton State Forest for an historic visit back to the iron and glass making era. Today, many of the buildings have been preserved and modern crafts people still ply their trades. Continue on to Rt 206 N to to Atsion Recreation Area For a special 3 hour tour during the month of October, you can learn about the local history, cranberry culture and harvesting, through personal stories and entertaining, but little-known facts , Book a tour with Pine Barrens Native Fruits in Brown Mills, NJ


10 - Hike New Jersey's Section Of the Appalacian Trail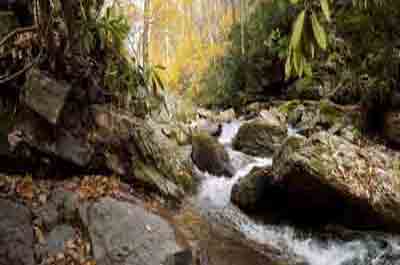 The Appalachian Trail is a non-governmental, independently managed recreation facility of the national park system and is the nation's longest marked hiking trail at 2,180 miles.
It traverses 14 states from Maine's Mount Katahdin to Georgia's Springer Mountain over scenic, wooded, pastoral and rugged terrain.
The "AT" as it's called by hikers, is maintained by 30 trail clubs and multiple partnerships.
The New Jersey stretch of the Appalachian Trail is 74 miles long and begins at Abram S. Hewitt State Forest in the northern most point and runs west and south through Wawayanda State Park, High Point State Park, Stokes State Forest, ending at Worthington State Forest.
Learn More