Freehold, New Jersey - A Visitors Guide
Freehold is one of the nation's oldest cities,with numerous monuments and landmarks familiar to people all over the country. It enjoys a colorful American Revolution History.
And --- Freehold, NJ  is more than just Bruce Springsteen's home town that became popularized when he introduced Freehold to America by his song "My Hometown" describing his thoughts about his hometown and later in more detail in his best seller book " Born To Run".

Today Freehold is a community with a revamped downtown that mixes the best of mom and pop establishments, fancy eateries, and Victorian houses. A walking tour of the downtown area is a must.

Many of the Victorian buildings along Main Street date back to the 1800's. The American Hotel, built in 1824 and renovated in 2009, makes claim to Abraham Lincoln having stopped here on the way to the White House in 1861.

The oldest building in town is St. Peter's Episcopal Church, built in 1683. Check out the old cemetery – you'll be fascinated by dates going back to the times of the pilgrims.
The Freehold area has sometimes been referred to as the "largest little city" in NJ. In addition to the downtown area with numerous shops and restaurants, the area boasts of many top attractions and things to do.

Things To Do
Battleview
Orchards

Each year from May to October, they offer pickers the chance to select and "Pick Your Own" the areas best fruit.
Website
91 Wemrock Rd
732)-462-0756
Center
Playhouse
Their mission is to to bring enrichment through the performing arts to the diverse community it serves.
Website
35 South Street
732-333-0452
Freehold
Art Gallery

The gallery features all mediums of art from both emerging and established local New Jersey artists, and select works by artists from around the world
Facebook page
7 West Main St (second floor, one flight up, above CVS)
908- 614-6195
Freehold
Raceway
The nation's oldest half-mile harness racing track and the only operating daytime harness racing track in America.
Website
130 Park Ave.
732-462-3800
iPlay
America

An indoor amusement park with a  boardwalk on the Jersey Shore theme. It features rides and attractions,  and a high concentration of fun things to do indoors, including iPlay America's Game Time Bar & Grill,  Topgolf Swing Suite, live music and concerts.
119 Schanck Road
Website
732-577-8200
Turkey
Swamp Park

This wooded park features a 17-acre lake for fishing, boating, and ice-skating, along with miles of trails, camping facilities, and playgrounds.
Website
200 Georgia Road
732-462-7286
Monmouth
Battlefield

One of the largest battles of the American Revolution, Preserves the 18th-century landscape along with hiking and horseback riding trails, and picnic areas
Website
Business Route 33
Manalapan, NJ
732-462-9616.
Monmouth County
Museum
Monmouth County Historical Association's Headquarters houses the main Museum and Research Library & Archives.
he Museum's collection is of national significance. One of the many highlights of the collection and a centerpiece of the Museum is the painting "Washington at Monmouth Emanuel Leutze, the artist best known for his famous work "Washington Crossing the Delaware."
Website
70 Court St
732-462-1466
Old Beth AME
Cemetery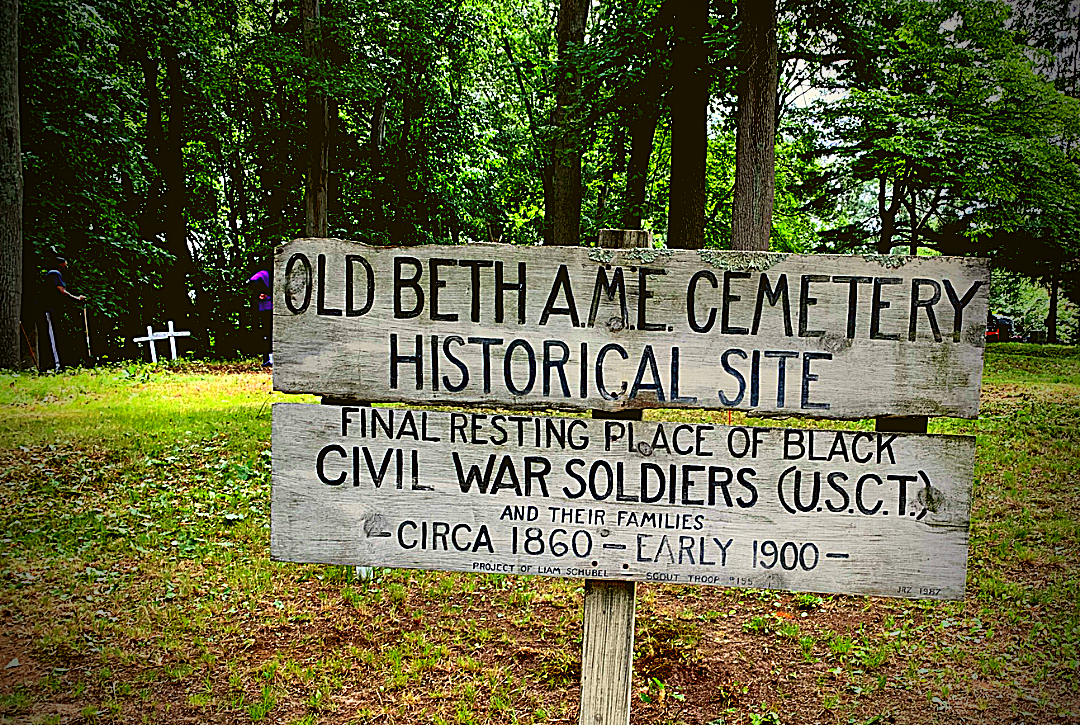 AKA The Squirrel town Historical Cemetery serves as the final resting place for many Black Civil War veterans and their families who hailed from the Freehold area. Many of the headstones bear the rank of the soldiers and the letters USCT for United States Colored Troops. Most of the ranks on the gravestones were those of Private.
Old Monmouth Road, off Freehold-Englishtown Rd
(732) 462-0826
Places to Stay
American Hotel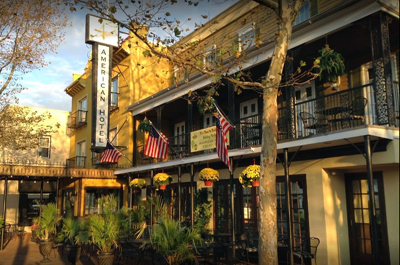 Located in downtown Freehold, this newly renovated hotel has a history dating back when it was built in 1824 as a stagecoach stop.
Reviews/Booking
Red Roof Inn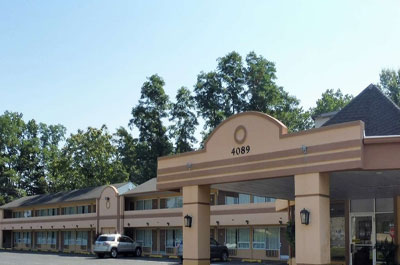 Located just outside the downtown area near the Freehold Racetrack.
Reviews/Booking
Radisson Hotel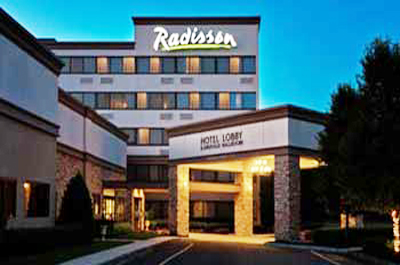 Located on the west side of Freehold on West Main St., this hotel has an outdoor swimming pool and free Wi-Fi
Reviews/Booking