Dino and Harry's Steak House, Hoboken, NJ:
A Restaurant Review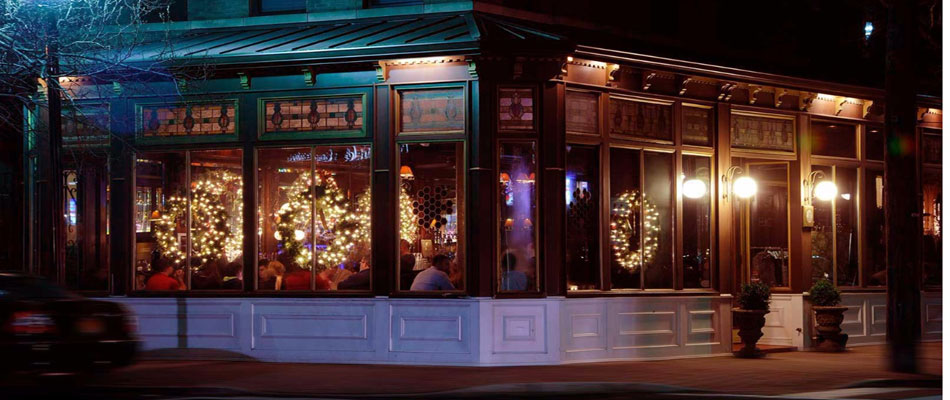 Dino and Harry's Steak House
163 14th St
Hoboken, NJ 07030
Website
---
Restaurant Highlights

Fare:  Steak House

Price: Very Expensive

Food Quality:  3 1/2 Stars

Service:  2 Stars

Decor:  3 Stars

Overall Rating: 3 Stars

Note:  Four star Rating System from 1/2 Star = Poor to Four stars = Best in Class


Serves top of the line prime aged steaks.


Service inconsistent during busy periods.

Value:  Good

Noise Level:  Moderate

Dress:  Upscale Casual

Recommended For:  Diners who enjoy and can afford top of the line steaks in a vibrant, saloon atmosphere.

Not Recommended For:  Limited budget diners who prefer less pricey casual dining.

Recommended dishes:  When available, The Prime aged steaks; Ravioli, homemade and prepared daily; and for dessert, The Snowbound.

Liquor:  Good selection of wines and specialty cocktails. Bar scene is vibrant.

Restaurant Review

While the name has changed from Frankie & Johnnie's to Dino & Harry's, named after owner Dino Panopoulos, this family-owned restaurant continues to be a popular Hoboken fixture.

located in a 150 years plus dock workers saloon, this steak house is popular with the 40+ crowd celebrating a special occasion or for meeting up with friends for drinks and dinner in an attractive setting.

The 1800's decor is done up in a rich, masculine, historic saloon ambiance with tiled floors, pressed tin ceilings, exposed wood, stained glass, and an beautiful antique cherry wood bar, a 150 year old clock, a circa late 1800's, hand carved cherry bar, and a piano player in the bar area all add to an old time "saloon vibe".

For the older movie buffs, this is where the Marlon Brando classic "On The Waterfront" was filmed.

Dino and Harry's is one of the few New Jersey steakhouses that use USDA Prime aged beef and cooked char-broiled at a very high temperature and served charred and pink to rare. Most of the other high end steakhouses serve a lesser grade of steak --- USDA Choice, a grade down from USDA Prime.

Note: USDA Prime is the superior grade with exceptional tenderness, juiciness, flavor and fine texture. It has the highest degree of fat marbling and is derived from younger beef. That's why Prime is generally featured at the most exclusive upscale steakhouse restaurants.
USDA Choice is the second highest graded beef. It has less fat marbling than Prime. Generally USDA Choice will be less tender, juicy and flavorful with a slightly more coarse texture than Prime.

The service at Dino & Harry's is below par for a high end steakhouse. Tends to be lapses, especially on weekends, and is a little short on friendliness.

There is live music with light jazz on Tuesdays and Wednesdays, and piano on Fridays and Saturdays.

Not recommended for kids.

Dino & Harry's is open seven days except during July and August when they are closed on Sundays.

(updated: November, 2016)

How Do We Review (analyze) Restaurants?
New Jersey Leisure Guide strives to provide analytic restaurant reviews.
The methodology used is research, analysis driven --- as opposed to that of a single restaurant critic or a social media platform, viewer comment posting board.