Chef Vola's, Atlantic City, NJ:
A Restaurant Review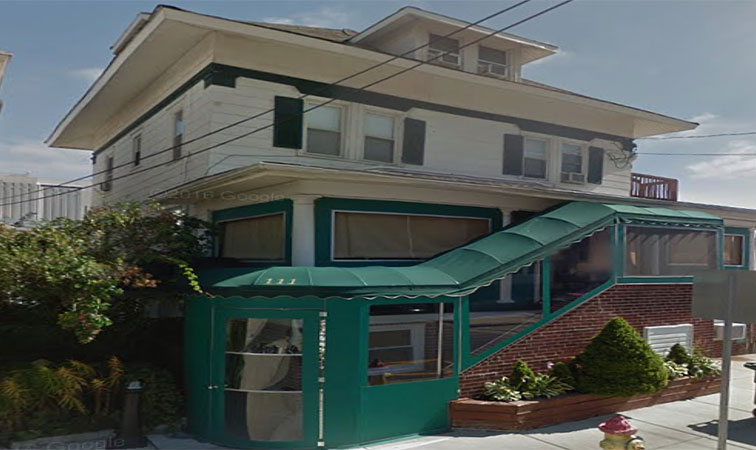 Chef Vola's Restaurant
111 S. Albion Pl.
Atlantic City, NJ
609-345-2022
Website
---
Restaurant Highlights

Food Quality: 3 Stars

Service: 3 Stars

Decor:  1 Star

Overall Rating: 3 Stars

Note:  Four star Rating System from 1/2 Star = poor to Four stars = Best in Class


A unique dining experience with old fashioned, home style Italian cooking, and old world, Grandma's basement hospitality


If fortunate to get in, you are welcomed as though you have entered an exclusive club


Decor is dated with a dining area cramped with tables placed close together.


The reservation process can be frustrating. Often times, diners are not always able to secure a reservation.

Fare:  Southern Italian

Price:  Expensive
Value:  Excellent

Noise Level:  Moderate - High

Dress:  Casual

Recommended For:  Diners who enjoy old fashioned, home cooked Southern style Italian food with old world Italian hospitality.

Not Recommended For:  Diners who prefer upscale, contemporary Italian dining with a more pretentious, trendy ambiance.

Recommended dishes:  When available, Linguine and clams with garlic and oil; Veal chop; and generous sized crab cakes with olive oil; and for dessert, The Homemade Ricotta Cheesecake

Liquor:  BYOB

Restaurant Review

If you are fortunate to find and get into Chef Vola's Italian restaurant, you'll be treated like a celebrity and served some of the best traditional Italian food.

Located within walking distance from the Boardwalk, near the Tropicana, in the basement of a three-story house. There is no sign out front advertising the restaurant other than a small, brass plaque on the side of the shingled house says "CHEF VOLA'S".

This 65 seat restaurant's decor is simple 50's, with vinyl tablecloths, pink linen place mats, and drop ceilings that are a challenge to tall people.

As you enter the dining room you will be greeted with Italian cooking aromas of pasta sauce and garlic that permeate the dining room, and a feeling of being back in time in your grandma's basement.

Your dining experience will be a casual evening that's best enjoyed with friends, it's fun, loud, and the staff is friendly.

It's not the place for a quiet, upscale, gourmet dining experience. Chef Vola has the "experience" down to a science.

The Esposito family's cuisine is Neapolitan and Sicilian and they serve up generous portions of well prepared homemade pasta dishes.

The check, payable by cash only, is presented in a music box.

Chef Volas is not recommended for children.

Chances for reservations are good during the off-season. During the summer months you are apt to be interrogated and the best chance of getting a reservation is by having a referral.

(updated: June, 2018)

How Do We Review (analyze) Restaurants?
New Jersey Leisure Guide strives to provide analytic restaurant reviews.
The methodology used is research, analysis driven --- as opposed to that of a single restaurant critic or a social media platform, viewer comment posting board.