Chakra Restaurant, Paramus, NJ: A Restaurant Review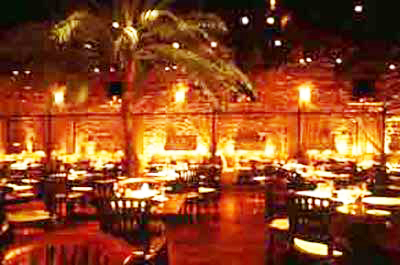 Chakra Restaurant
144 W. State Rt. 4 (Eastbound)
Paramus, NJ 07652
201-556- 1530
Website





Restaurant Highlights

Note:  Four star Rating System from
1/2 Star = poor to
Four stars = Best in Class

Food Quality:  3 1/2 Stars

Service:  3 1/2 Stars

Decor:  4 Stars

Overall Rating:  3 1/2 Stars


The decor is exceptionally attractive with a chic, trendy ambiance


One of the NJ's top chefs, Thomas Ciszak, is very successful in offering a casual, simple, but expertly executed menu.


A destination restaurant to celebrate a special or romantic occasion.


The music and noise level can be high during the busy and late evening times.

Fare:  Eclectic New American

Price:  Very Expensive

Value:  Good

Noise Level:  High during peak times

Dress:   Upscale Casual

Recommended For:  Diners who enjoy excellent, simply prepared food with upscale, trendy ambiance.

Not Recommended For: Budget conscious diners diners who prefer a casual setting, lower prices, and less trendy ambiance.

Recommended dishes:  When available, Parma-ham sushi roll, Horseradish-crusted crab cakes, grilled octopus, Goffle Road chicken "Thanksgiving style," chili-cinnamon glazed Chilean sea bass.

Liquor:  Extensive wine list, specialty cocktails. Bar scene is vibrant.

Restaurant Review

Chakra is one of the top restaurants in Northern New Jersey and has built a reputation for serving excellent food in an exceptionally attractive, trendy setting.

Chef Cizak, a German native, honed his skills at many famed restaurants before coming to Chakra including the Tavern on the Green in Manhattan, The Manor in West Orange, and as the executive chef of the Copeland in Morristown, where he carved a reputation for serving up well prepared, innovative dishes.

Chef Ciszak oversees the preparation of a seasonally changing eclectic New American menu that includes salads, sushi, pasta, fish, steaks, and other meat dishes.

The menu is casual, simple, but expertly executed.

The exterior of the building is a bit shabby, and misleading as to what you are to expect from the interior.

The decor and ambiance are hard to beat!

The plush interior with seating for 200 diners, resembles an elegant Moroccan nightclub. The ambiance is vibrantly influenced by the dim lit candles set on high fire crevices (wall nooks) rich teak floors and tables, palm trees, hand-carved Cambodian reliefs set within walls constructed of 120-year old textured bricks, a low-lit stone water fall, and booths with soft, velvet pillow-backed banquettes. As you venture off to the rest room, you'll pass by the hanging meats curing in the cool temperature.

This is a great place to celebrate a romantic occasion. If a cozy, quiet conversation is your preference, be sure to ask for a booth.

They have plush pillowed benches with a wall of sheer fabric between you and the next booth.

Service at Chakra is friendly, attentive, and professional.

(updated: September, 2016)

How Do We Review (analyze) Restaurants?
New Jersey Leisure Guide strives to provide analytic restaurant reviews.
The methodology used is research, analysis driven --- as opposed to that of a single restaurant critic or a social media platform, viewer comment posting board.