The Best Central Jersey Music Festivals

2018 Blue Grass, Country, Rock, Jazz, and Folk Music Festivals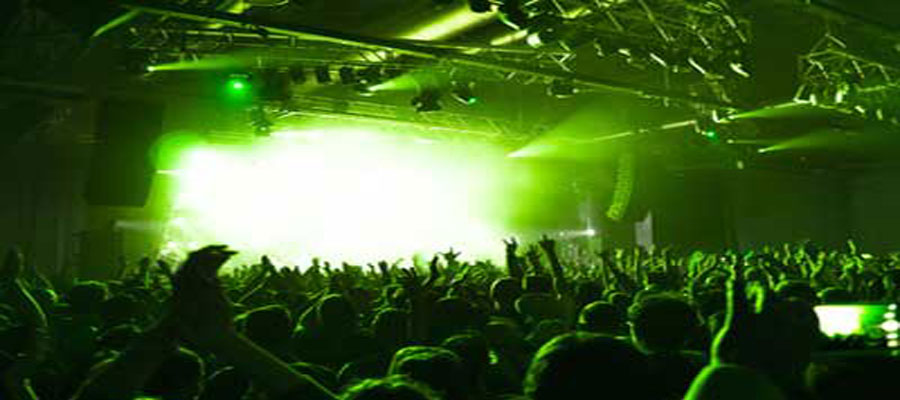 The 2018 Central Jersey music festivals typically appear at large, destination venues, mostly outdoors. Music enthusiasts of all ages and interests can enjoy outdoor music festivals including blue grass, country, rock, jazz, folk, contemporary, and many other types of music.

The festivals range from jam sessions to multi-stage performances and can feature any where from up-coming, new breed artists to established, well known performers.
Note: This information is provided by event sponsors as a free service to our viewers. Sometimes conditions require cancellations or changes of dates, times and location which are not reflected in the original schedule. Before planning a trip to visit one of the listed events, it is suggested that you call the event sponsor to confirm the event schedule or for additional information on the event.

Multi-date Central Jersey Music Festivals & Events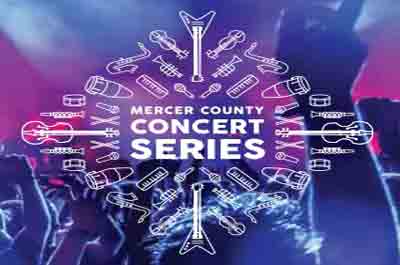 Mercer County Park Summer Concert Series

Mercer County Park
1638 Old Trenton Road
West Windsor, NJ 08550
Website & Tickets
Free admission to concert: (parking – $5 per car) Schedule:
Schedule:
Kiss the Sky - Jimi Hendrix Trbute
June 22, 2018 @ 7pm

Battle of the Bands at South Riverwalk Park
June 23, 2018; 4 – 9PM

Jazz Festival featuring the Baylor Project
July 7, 2018 2 – 8PM

Country in the Park - Brett Young and more
July 8, 2018: 5 – 10PM


Best of the Eagles - Tribute to the Eagles
July 28, 2018; 6 – 10PM

The Sensational Soul Cruisers
August 3, 2018; 7 – 9PM

Latin Night with Jimmy Bosch & Son 7
August 4, 2018; 6 –10PM

Reggae Night with the Verdict & The Mangomen
August 11, 2018; 6 – 10PM

Music Mondays in Springwood Park
Every Monday from June 25th through August 27th, 2018 (final show is a Tuesday) starting at 6pm.
Springwood Park
Springwood Avenue
Between Atkins and Union Avenues
Asbury Park, NJ
Web Site
Contact: Jeri Houseworth, Phone: 732-598-1083, Email:
jeri.houseworth@gmail.com
The series features diverse musical styles with a broad appeal to all of the Asbury Park community.
The Asbury Park Concert Band
During the summer, every Thursday evening at 7:00PM
next to McLoone's on the boardwalk
Website
The band offers a varied musical selection from marches, classical, jazz, dixieland, opera, and big band to Broadway. Several concerts each year feature students from Monmouth County schools who perform along with the professional musicians. These popular shows provide students from middle to high school age a chance to fine tune their skills and experience performing in a professional setting. Donations to support this program are appreciated.
Summer 2018 Free Concert Series
Long Branch, NJ
Schedule
The concert series will kick off on June 10 with the first Bands By The Beach performance at West End Park when Chuck Lambert hits the stage at 7 p.m. The concerts will occur several times a week, all summer long ---- at the Broadway Stage near McDonald's behind Brookdale (on Tuesdays), the Festival Plaza in Pier Village (on Thursdays), and West End Park: Brighton & Ocean Avenues, near the Windmill (on Sundays).
The last concert on Thursday, August 30th at Festival Plaza in Pier Village will end with a fireworks display!
August 2018 Central Jersey Music Festivals & Events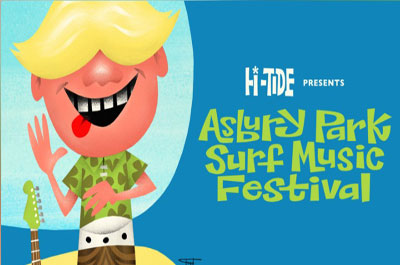 Asbury Park Surf Music Festival
Saturday, August 18, 2018, @ 12:00pm ( Rain or Shine, moves inside of Convention Hall in the event of inclement weather)
The Anchor's Bend & Grand Arcade at Convention Hall
Asbury Park, NJ
Website (Line-up & tickets)
Attendees get to enjoy live surf music, Tiki drinks, classic cars, and food vendors with ocean views.
This years lineup includes Satan's Pilgrims, The Madeira Surfer Joe (IT), The Volcanics, Frankie & The Pool Boys, Black Flamingos, Les Agamemnonz , (FR) The Men In Gray Suits (CA, Great White Caps. and host Professor Ouch & DJ Suffering Bastard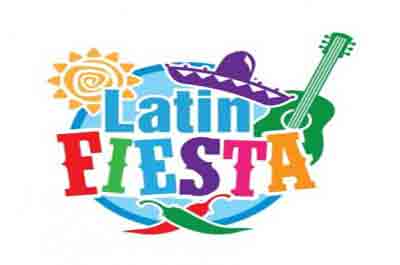 The Tu Sello Latino Festival
Sunday, August 19th, 2018 : 12 pm to 8pm
The Monmouth Park Racetrack
Oceanport, New Jersey
Website
Tickets will be available for purchase the day of the event at the location.
This event will feature ive music with 1 stage with International and Local talent. The music will be Latin and Variety, Latin foods, arts and crafts, international artists and many more activities for the whole family. The purpose of this festival is to highlight the Latino culture in the United States and to bring the community together for one day of fun and cultural awareness!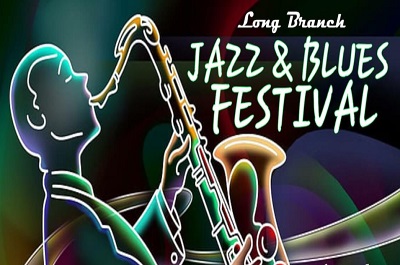 Long Branch Jazz & Blues Festival
Saturday, August 25, 2018; 12:00 -10:00 p.m. (Rain or Shine)
The Great Lawn on the Long Branch Promenade
Long Branch, NJ
Website
(732) 222-7000
This music festival features a mix of strong national and local musicians performing live Jazz and blues on stage, kids activities, and food vendors with exotic and regional NJ food and crafts and Fireworks.
The lineup of jazz and blues includes seven great bands. Lawn chairs are encouraged, coolers forbidden, sunscreen a must! Fireworks from 9:30 to 9:45 .
The festival is free to the public, dog friendly and all ages are welcome to attend.  
September 2018 Central Jersey Music Festivals & Events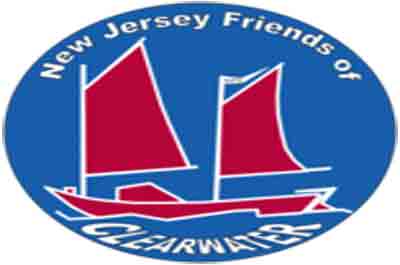 New Jersey Friends of Clearwater Festival
September 8 - 9, 2018; Saturday: 11am - 7pm; Sunday: 11am - 5pm
Brookdale Community College
765 Newman Springs Road
Larrison Hall Commons
Lincroft, NJ
Website
Free event
Top Name Local & International Performers! on Three Stages .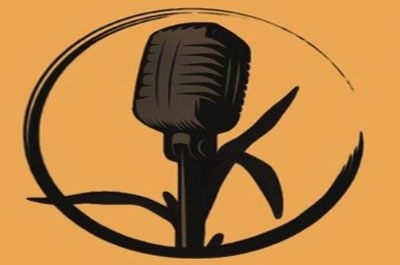 Rock the Farm Festival
Saturday, September 29, 2018; Noon - 10pm
Grant Avenue
Seaside Heights, NJ
Cost: $25 to $150
Website- Tickets & Line-up
Rock the Farm is a premier music festival located in central coastal New Jersey. Featuring craft vendors, food trucks, games, wine and beer bars, 8 hours of music across 2 stages, and the infamous foam dance party.
All proceeds from the festival benefit CFC Loud n Clear Foundation, an organization that promotes positive life choices by aiding drug recovery efforts. CFC has been featured on CBS, NBC, Fox, NJ 101.5, and so much more. CFC has assisted over 7,500 families since conception in 2012.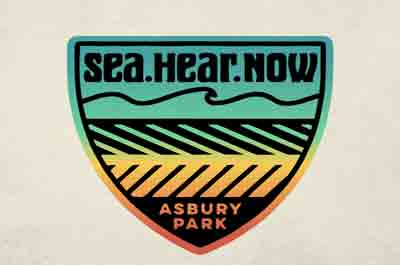 Sea.Hear.Now Festival
September 29 - 30, 2018; Doors open 12:30pm
North Beach & Bradley Park
Asbury Park, NJ
Website & Tickets
Cost: $99+ for 2 day program
Children 7 & under allowed in free with a ticketed adult
This a two-day music, surf culture and arts festival features over 25 performances, food from regional and local restaurants including vegan, vegetarian & gluten-free options, specialty items from dozens of art vendors with giveaways with Bars & concessions throughout the park and beach Water stations with free refills. The lineup for the festival is decidedly rock-heavy with alt-rockers Incubus and folksy surfer dude Jack Johnson headlining the two days, which will feature three stages -- two on the beach just north of Convention Hall and one in nearby Bradley Park -- and more than two-dozen of bands. Big draws include Brandi Carlile, Ben Harper and The Innocent Criminals, The Menzingers, Frank Turner and more. New Jersey will be well represented with The Front Bottoms, Blondie, Nicole Atkins, Deal Casino, The Battery Electric, and The Parlor Mob.
---
---
---