Central Jersey Music Festivals, Concerts
at Live Music Venues

Discover The Best Central Jersey Music Festivals At Live Venues. Uncover Concerts with Blue Grass, Country, Rock, Jazz, and Folk.

The best Central Jersey music festivals typically appear at large, destination venues, mostly outdoors, and at indoor live music venues. Music enthusiasts of all ages and interests can enjoy blue grass, country, rock, jazz, folk, contemporary, indie, and many other types of music.

The festivals range from jam sessions to multi-stage performances and can feature any where from up-coming, new breed artists to established, well known performers.
Note: Sometimes conditions require cancellations or changes of dates, times and location which are not reflected in the original schedule. Before planning a trip to visit one of the listed events, it is suggested that you call the event sponsor to confirm the event schedule or for additional information on the event.

2022 Multi-date Central Jersey
Music Festivals & Events

Jersey Shore's Summer Concert Series

Seaside Heights, NJ
Website
Held at the Seaside Heights Beach Stage
Blaine Ave
Concerts begin @ 7pm
Tickets: $36.50 - $75.00
Schedule
June 24, 2022: Exposé w/ special guest George LaMond
June 25, 2022: Dark Star Orchestra
July 10, 2022: Moe
July 23, 2022: Air Supply
August 6, 2022: America
August 13, 2022: Greensky Bluegrass & The Wood Brothers
August 14, 2022: George Benson
August 27, 2022: Seaside Summer Freestyle Fest w/ TKA, Rob Base, Judy Torres, C&C Music Factory ft. Freedom Williams & More.
Downtown Freehold "Thursdays Rock" concerts
Thursday evenings beginning June 2nd through August, 25th, 2022: from 7:30-9 p.m.
Hall of Records plaza
Main Street.
Freehold, NJ
Admission to the concerts is free.
Schedule
These free concerts feature widely known groups and local talent that attract audiences from the greater-Freehold area and beyond, attracts people of all ages.


Summer 2022 Free Concert Series
Long Branch, NJ
Schedule
The concert series includes several programs Including:
Bands By The Beach - Sundays beginning June 5th, ending August 28th, 2022 7-8:30pm, at West End Park
Thursday By The Sea - Thursdays beginning June 9th, ending September 1st, 2022, 7 - 8:30pm, at Pier Village
Tuesdays on Broadway - Tuesdays beginning July 12th, ending August 3oth, 2022, 7 - 8:30pm at the Broadway Band Shell
August 2022 Central Jersey
Music Festivals & Events

September 2022 Central Jersey
Music Festivals & Events

October 2022 Central Jersey
Music Festivals & Events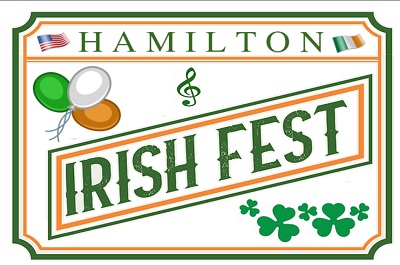 Hamilton Irish Fest
Friday, Saturday, October 1st, 2nd, 2022: 1 P.M. - 9PM (raindate Sunday, October 3rd)
2419 Kuser Road
Hamilton Square, NJ
Web page
Admission is $5 for adults and children under the age of 15 are free when accompanied by an adult.
This Family friendly event features performances by Justin & Erin Koltenicki's School of Irish Dance a Traditional and Contemporary Irish Dance School. The award-winning Trenton AOH Monsignor Crean Pipes and Drums will also play during the day. Irish bands scheduled to appear include Celtic Connection and The Natterjacks. Music will be continuous from 1:00 pm thru 9:00 pm. Beverages (both alcoholic and non-alcoholic) will be available for purchase throughout the duration of the Festival. Guests are invited to bring lawn chairs and blankets to sit back and enjoy two great days of Irish fun and entertainment.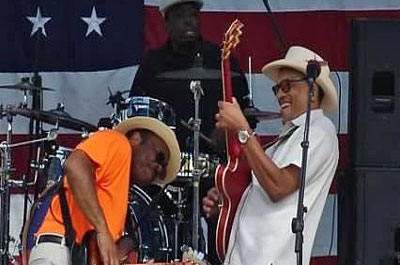 County Seat Jazz & Blues Street Fest
Sunday, October 2nd, 2022; from 12:00 pm – 6:00 pm
Main St.
Downtown, Freehold, NJ
Website - Line-up
This event takes place on West Main Street between Court Street and Throckmorton Street in Downtown Freehold. featuring talented and well-known musicians from the Tri-State Area and beyond. Many vendors are participating with a variety of items from hand rolled cigars being made in front of you to hand crafted jewelry made from sea glass, metal, gem stone, etc. They will also feature vendors with t-shirts, clothing, handmade dog biscuits, soaps, honey & more.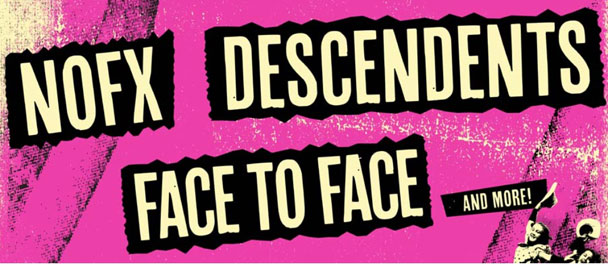 Punk in Drublic Craft Beer & Music Festival
Saturday, October 2, 2022: Gates open at 2 pm, showtime 3 pm
The Stone Pony Summer Stage
913 Ocean Avenue
Asbury Park NJ
Website/Tickets
Features NOFX, Descendents, Face to Face & more.
PLEASE NOTE: THIS IS A 21+ SHOW!
 Ticketed Events - Jersey Live Concert Venues

More New Jersey Music Festivals