Central Jersey Music Festivals, Concerts
at Live Music Venues

Discover The Best Central Jersey Music Festivals At Live Venues. Uncover Concerts with Blue Grass, Country, Rock, Jazz, and Folk.

The best Central Jersey music festivals typically appear at large, destination venues, mostly outdoors, and at indoor live music venues. Music enthusiasts of all ages and interests can enjoy blue grass, country, rock, jazz, folk, contemporary, indie, and many other types of music.

The festivals range from jam sessions to multi-stage performances and can feature any where from up-coming, new breed artists to established, well known performers.
Note: Sometimes conditions require cancellations or changes of dates, times and location which are not reflected in the original schedule. Before planning a trip to visit one of the listed events, it is suggested that you call the event sponsor to confirm the event schedule or for additional information on the event.

2022 Multi-date Central Jersey Music Festivals & Events

Downtown Freehold "Thursdays Rock" concerts
Thursday evenings beginning June 2nd through August, 25th, 2022: from 7:30-9 p.m.
Hall of Records plaza
Main Street.
Freehold, NJ
Admission to the concerts is free.
Schedule
These free concerts feature widely known groups and local talent that attract audiences from the greater-Freehold area and beyond, attracts people of all ages.


Summer 2022 Free Concert Series
Long Branch, NJ
Schedule
The concert series includes several programs Including:
Bands By The Beach - Sundays beginning June 5th, ending August 28th, 2022 7-8:30pm, at West End Park
Thursday By The Sea - Thursdays beginning June 9th, ending September 1st, 2022, 7 - 8:30pm, at Pier Village
Tuesdays on Broadway - Tuesdays beginning July 12th, ending August 3oth, 2022, 7 - 8:30pm at the Broadway Band Shell
May 2022 Central Jersey Music Festivals & Events
Allaire Music Fest

Saturday, May 21, 2022: 11 AM – 4 PM (Rain Date May 22nd)
The Historic Village at Allaire
4263 Atlantic Avenue
Wall Township, NJ
Website/Line-up/Tickets
Cost: On-line advance:Child: $5, ages 4 to 12 - Adult $10
Day of Price Child: $7, ages 4 to 12 - Adult $15
This event features local NJ bands perform a variety of Bluegrass and Folk music throughout the Historic Village at Allaire.
Multiple stages and jam sessions throughout the day! Artists tables available for vending of music and signings.
For children, a special interactive instrument and music session to promote the importance of music - "An Intro to Music & Instruments." Check out some great NJ based crafters between sets! Tour the Historic Village at Allaire, including the early 18th & 19th century Homes, Craft Shops and Retail Shops. Historic demonstrations and activities offered throughout the duration of the event and are included in the price of your ticket!
Spring for the Arts - Art and Music Festival

Saturday May 21, 2022: 12:00 PM – 4:00 PM (Rain Date May 22nd)
Weeden Park, Lawrenceville Elementary School, and Surrounding Main Street Area
Lawrenceville, NJ
Website
This family event features over 130 artists, crafters and vendors. Live Music, Local Food and the chance to gather safely as a community. Pack a blanket for the concert, and come shop, eat and socialize your way through Lawrenceville!
June 2022 Central Jersey Music Festivals & Events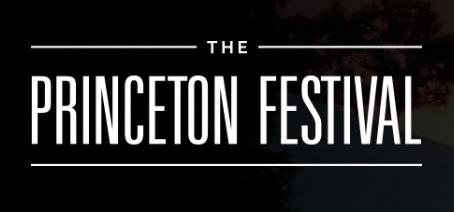 The Princeton Festival
June 10-25, 2022
Princeton
Website & Tickets
The Princeton Festival is a non-profit performing arts organization which presents opera, musical theater, jazz, chamber music and other events in the month of June at venues in and around Princeton, NJ. The festival features orchestral, chamber, instrumental, choral, early and world music, jazz and interpretive dance performances. The piano competition is always a major highlight and there's plenty of extras to boost your musical knowledge from workshops to free film screenings, book circles to lectures.
July 2022 Central Jersey Music Festivals & Events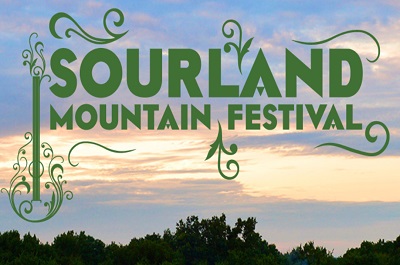 Sourland Mountain Festival
July 23, 2022; 3pm - 8:30pm
Unionville Yards
9 Rocktown Road
Ringoes, NJ
201-543-9752
Website
(Line-up & tickets)
Event Cost: $30 Adults
Every year the Sourland Mountain Festival brings the communities of the Central New Jersey region together and presents the best in musical talent, local food and drink, family fun – and a spectacular view. Bring all your friends and family, lawn chairs and blankets and plan to sit back and enjoy the party with a powerful lineup of the region's most exciting musicians. Festival-goers get several hours of music, food, wine, spirits, craft beer, vendors, family activities, history, critters and wildlife education.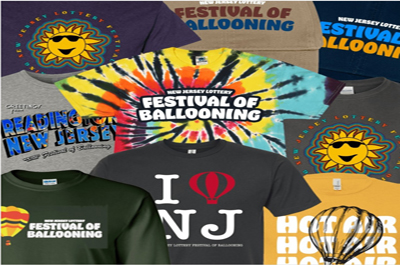 The New Jersey Lottery Festival of Ballooning

July 29 -31, 2022
Solberg Airport
39 Thor Solberg Road
Whitehouse Station, NJ
973-882-5464

Website (Events Schedule & Tickets)
One of the largest summertime hot air balloon and music festival in North America. Features twice daily mass ascensions of up to 125 special shape and sport hot air balloons, headlining music concerts, continuous family entertainment, crafters and vendors, food, a balloon glow, and spectacular fireworks on Friday evening. The concerts feature top performers for each of the three nights.

Soulsational Music Festival
Saturday, July 30, 2022; 11:00 am to 8:00 pm (rain or shine)
Veterans Park
Bayville, NJ
Website
This family event features live music on two stages, crafters, vendors, free yoga, vegetarian and organic food, food trucks, a beer garden, and a kids' village.
August 2022 Central Jersey Music Festivals & Events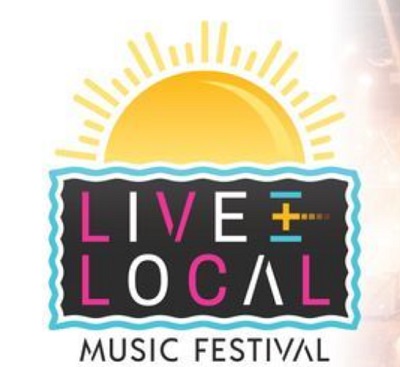 Live and Local Music Festival at Monmouth Park
Saturday, August 20, 2022: 12:00 pm to 4:00 pm
Monmouth Park Racetrack
175 Oceanport Ave,\
Oceanport, NJ
Website
General Admission just $6. Children 12 and under are FREE
FREE parking. Gates Open 9am. The music starts at Noon. First Race 12:15pm.
Celebrate the Jersey Shore local music scene and enjoy live performances from talented up-and-coming musicians from Asbury Park's Lakehouse Music Academy. This event will feature not only the sounds of the Jersey Shore but also local artisan vendors and businesses. Lakehouse Music Academy is a progressive music school, featuring group rehearsals, individual lessons, and live performances at Asbury Park's world famous music venues. The program is committed to the development of comprehensive musicianship for every student, at every level, at every age.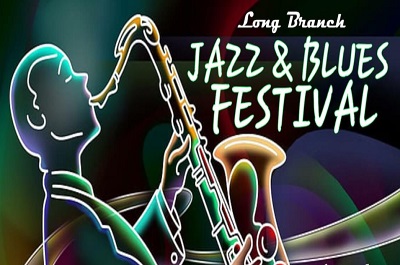 Long Branch Jazz and Blues Festival
Saturday, August 27, 2022 from 1 PM - 9 PM (Rain or Shine)
The Great Lawn on the Long Branch Promenade
Long Branch, NJ
Website
This music festival features a mix of strong national and local musicians performing live Jazz and blues on stage.
September 2022 Central Jersey Music Festivals & Events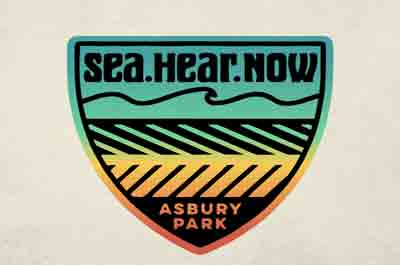 Sea.Hear.Now Festival
September 17, 18, 2022; Doors open 12:30pm
North Beach & Bradley Park
Asbury Park, NJ
Website & Tickets
Sea.Hear.Now is committed to raising awareness about the issues facing our ocean environment, including the global plastic waste crisis and climate change.
Two days featuring over 25 performances on three stages, all on the gorgeous Asbury Park Waterfront. The event features music, surf culture and arts festival features over 25 performances, food from regional and local restaurants including vegan, vegetarian & gluten-free options, specialty items from dozens of art vendors with giveaways with Bars & concessions throughout the park and beach Water stations with free refills. The lineup for the festival is decidedly rock-heavy, featured performers include Stevie Nicks, Gary Clark, JR., Green Day and More. They will have three stages -- two on the beach just north of Convention Hall and one in nearby Bradley Park -- and more than two-dozen of bands.
 Ticketed Events - Jersey Live Concert Venues

More New Jersey Music Festivals