Central Jersey Music Festivals, Concerts
at Live Music Venues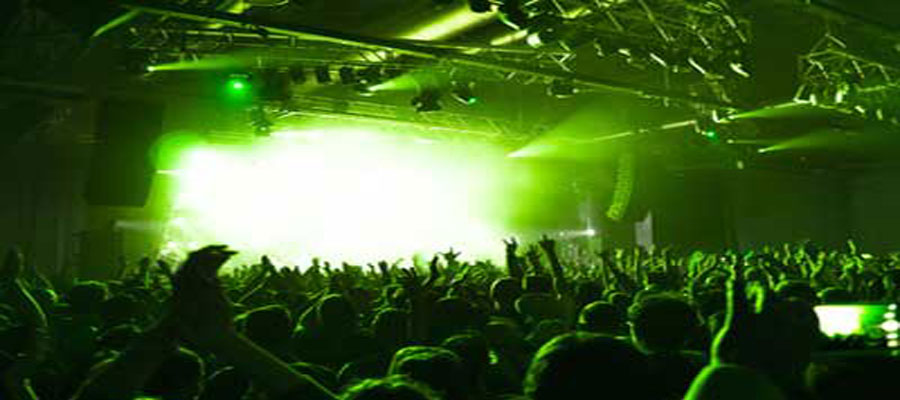 Discover The Best Central Jersey Music Festivals At Live Venues. Uncover Concerts with Blue Grass, Country, Rock, Jazz, and Folk.

The best Central Jersey music festivals typically appear at large, destination venues, mostly outdoors, and at indoor live music venues. Music enthusiasts of all ages and interests can enjoy blue grass, country, rock, jazz, folk, contemporary, indie, and many other types of music.

The festivals range from jam sessions to multi-stage performances and can feature any where from up-coming, new breed artists to established, well known performers.
Note: Sometimes conditions require cancellations or changes of dates, times and location which are not reflected in the original schedule. Before planning a trip to visit one of the listed events, it is suggested that you call the event sponsor to confirm the event schedule or for additional information on the event.


2023 Multi-date Central Jersey
Music Festivals & Events

Downtown Freehold "Thursdays Rock" concerts
Thursday evenings beginning June 1st through August, 24th, 2023: from 7:30-9:30 p.m.
Hall of Records plaza
Main Street.
Freehold, NJ
Admission to the concerts is free.
Schedule
These free concerts feature widely known groups and local talent that attract audiences from the greater-Freehold area and beyond, attracts people of all ages.
Long Branch Summer 2023 Free Concert Series
Schedule
The concert series includes several programs Including:
Bands By The Beach - Sundays beginning June 4th, ending August 27th, 2023 7-8:30pm, at West End Park
Thursday By The Sea - Thursdays beginning June 8th, ending August 31 (with fireworks) 2023, 7 - 8:30pm, at Pier Village
Tuesdays on Broadway - Tuesdays beginning July 11th, ending August 29th, 2023, 7 - 8:30pm at the Broadway Band Shell
June 2023 Central Jersey
Music Festivals & Events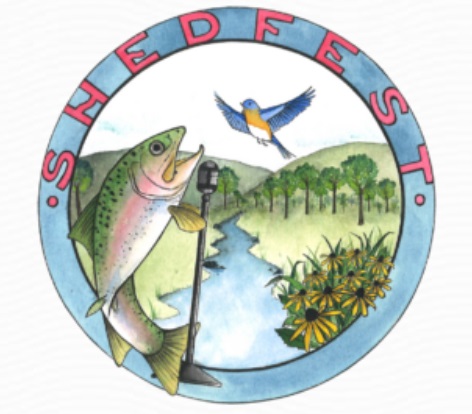 Spring Shedfest Raritan Headwaters Music Festival
Sunday, June 4th, 2023; 2 p.m. – 7 p.m.
Fairview Farm Wildlife Preserve
2121 Larger Cross Road
Bedminster, NJ 07934
Website/Tickets
Cost: $30, $50 Day of Event, Kids age 12 and under FREE
This music festival features performers Joe Cirotti Trio, Nick Dunbar and Sad Cowboy, & Turpin Trio.
Bring your own chair or blanket and enjoy live music, kid's activities, food trucks, and local craft beer & cider.
This beautiful wildlife preserve is the perfect place to spend a day in the outdoors!
Proceeds from this event benefit Raritan Headwaters, a nonprofit conservation organization protecting land and water.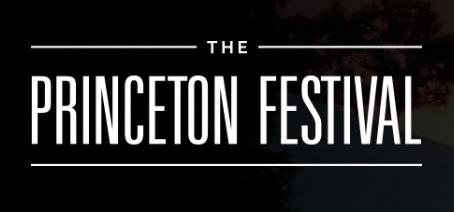 The Princeton Festival
June 9-25, 2023
Princeton
Website & Tickets
The Princeton Festival is a non-profit performing arts organization which presents opera, musical theater, jazz, chamber music and other events in the month of June at venues in and around Princeton, NJ. The festival features orchestral, chamber, instrumental, choral, early and world music, jazz and interpretive dance performances. The piano competition is always a major highlight and there's plenty of extras to boost your musical knowledge from workshops to free film screenings, book circles to lectures.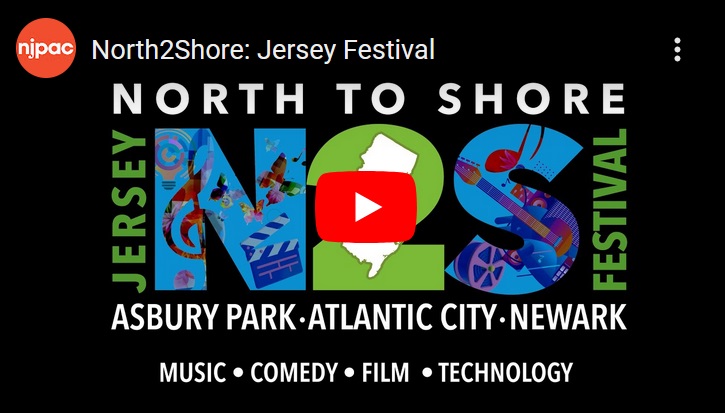 The North To Shore Jersey festiva
l
June 14 – 18, 2023
Multiple Venues
Asbury Park, NJ
Website/Performer/venue Schedule
Cost; Admission ranges from free to ticket entry, depending on venue & performer
This month-long New Jwersey festival features all the talent, diversity and creativity this great state has to offer. Hosted by three incredible and unique cities, Atlantic City (June 4–11), Asbury Park (June 14–18) and Newark (June 21–25), the North To Shore festival will bring together 50+ venues for an over-the-top showcase of Jersey-wide.
In addition to many rising stars, they will be joined by global headliners like Halsey, Santana, Bill Burr, Jay Wheeler, Stephen Colbert, Alanis Morissette, Marisa Monte, Demi Lovato, Daymond John, Natalie Merchant, The Smithereens, Southside Johnny, Brian Fallon of Gaslight Anthem and more. This lineup highlights New Jersey's own and those who know that our state is the place to be seen
July 2023 Central Jersey
Music Festivals & Events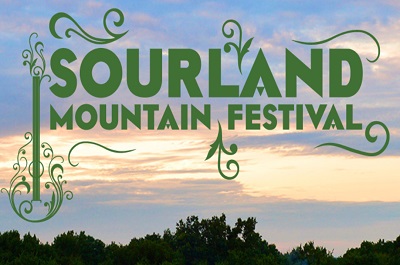 Sourland Mountain Festival
July 15, 2023; 3pm - 8:30pm
Unionville Yards
9 Rocktown Road
Ringoes, NJ
201-543-9752
Website
(Line-up & tickets)
Event Cost: On-line $35 Adult, $15 Young People (age 12 – 18)
Every year the Sourland Mountain Festival brings the communities of the Central New Jersey region together and presents the best in musical talent, local food and drink, family fun – and a spectacular view. Bring all your friends and family, lawn chairs and blankets and plan to sit back and enjoy the party with a powerful lineup of the region's most exciting musicians. Festival-goers get several hours of music, food, wine, spirits, craft beer, vendors, family activities, history, critters and wildlife education.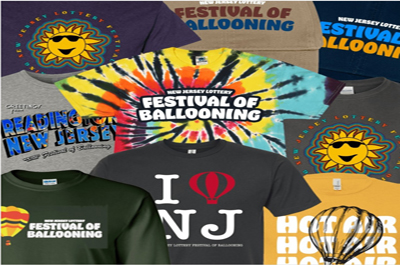 The New Jersey Lottery Festival of Ballooning

July 28 -30, 2023
Solberg Airport
39 Thor Solberg Road
Whitehouse Station, NJ
973-882-5464

Website (Events Schedule & Tickets)
One of the largest summertime hot air balloon and music festival in North America. Features twice daily mass ascensions of up to 125 special shape and sport hot air balloons, headlining music concerts, continuous family entertainment, crafters and vendors, food, a balloon glow, and spectacular fireworks on Friday evening. The concerts feature top performers for each of the three nights.

Soulsational Music Festival
Saturday, July 29, 2023; 11:00 am to 8:00 pm (rain or shine)
Veterans Park
Bayville, NJ
Website
This family event features live music on two stages, crafters, vendors, free yoga, vegetarian and organic food, food trucks, a beer garden, and a kids' village.
August 2023 Central Jersey
Music Festivals & Events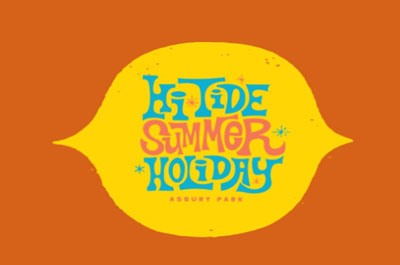 Hi-Tide Summer Holiday: Asbury Park

August 18, 19, 20, 2023
Asbury Lanes & The Asbury Hotel
Asbury Park, NJ
Website (Line-up & tickets)
Attendees get to enjoy a weekend of Surf Music, Tiki Cocktails, Pool Parties, Record Hops,Seminars & more.
This years line-up features: The Ventures, The 5.6.7.8s, Messer Chups, The Surfrajettes, Los Tiki Phantoms, Televisionaries & Les Greene, Super Joe, Ichi-Bons Slowey and The Boats. The Jazztronauts
"Hot" Tickets for Upcoming Central New Jersey
Concerts & Music Festivals

Charlie Puth Presents The "Charlie" Live Experience Saturday• June 3, 2023 PNC Bank Arts Center, Holmdel, NJ - Ticketmaster
One of the industry's most consistent hitmakers and sought-after collaborators. Puth has amassed eight multi-platinum singles, four GRAMMY nominations, three Billboard Music Awards, a Critic's Choice Award, and a Golden Globe nomination.
Counting Crows: Banshee Season Tour with Dashboard Confessional Thursday Jul 6, 2023 PNC Bank Arts Center, Holmdel, NJ - Ticketmaster
'90s icons Counting Crows are returning to the road this year with special guest Dashboard Confessional on their 54-concert 'Banshee Season Tour.'
Outlaw Music Festival: Willie Nelson & Family Sunday August 6, 2023 PNC Bank Arts Center, Holmdel, NJ - Ticketmaster
Country music legend Willie Nelson will head on the road again with the Outlaw Music Festival Tour. The new tour is in celebration of Nelson's 90th birthday year and considered one of his largest-ever Outlaw Tours to date. Some of the artists joining Willie Nelson & Family include Robert Plant & Alison Krauss, The Avett Brothers, John Fogerty, Nathaniel Rateliff & The Night Sweats and more.
Eric Church: The Outsiders Revival Tour Friday August 25, 2023 PNC Bank Arts Center, Holmdel, NJ - Ticketmaster
It's a rite of passage for any music fan, seeing "The Chief" live in concert. Known for his marathon sets, the 2022 Billboard Music Awards' Top Country Tour honoree Eric Church brings his critically acclaimed live show to new audiences in new ways this year.




 Ticketed Events -
Central Jersey Live Concert Venues

More New Jersey Music Festivals