Cafe Panache, Ramsey, NJ: A Restaurant Review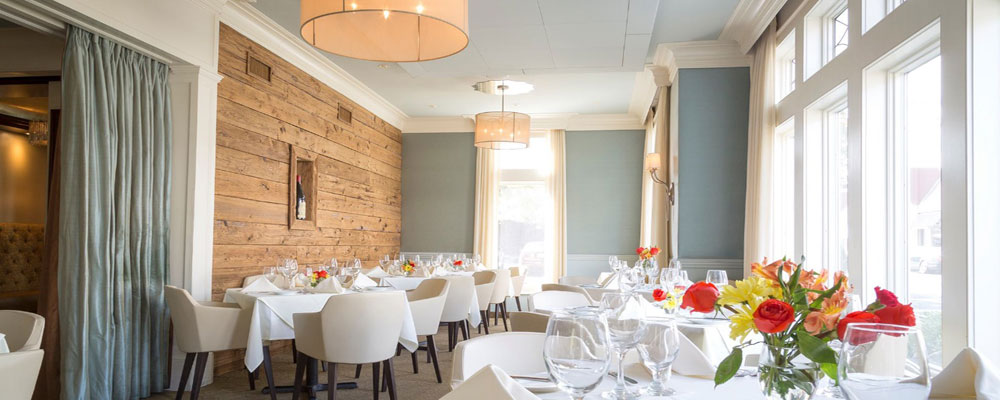 Cafe Panache: Restaurant Highlights
Fare:Eclectic / Int'l

Price: Expensive

Food Quality: Well executed menu prepared with locally grown farm-fresh fruits and vegetables, free-range grass-fed livestock.

Service: The service is welcoming, knowledgeable, and attentive.

Ambiance/Decor: Warm and inviting. Located in a converted house with upscale fine dining without the "Old World" stuffy atmosphere. The ambiance is ideal for an intimate date night or to celebrate a romantic occasion.

Overall Rating: 3 1/2 Stars --- Classified as a "Chef-Inspired Fine Dining" restaurant. (* Note - See below restaurant classification for details)

Note: Four-star Rating System from 1/2 star = poor to 4 stars = Best in Class

Noise Level: Moderate

Dress: Upscale Casual

Recommended For: BYOB diners who enjoy an excellent high end, upscale dining with Eclectic / Int'l menu prepared with fresh farm to table ingredients.

Not Recommended For: Budget conscious diners who prefer a traditional American menu in a family oriented casual setting.

Recommended dishes: When available, The House made Filet Mignon Ravioli with Truffle Butter, and Parmesan Reggiano; The Panko Crusted Halibut with wasabi-sake sauce, over black forbidden rice ; and The Garganelli Pasta with wild boar ragu, fennel pollen, and sliced sheep ricotta. .

Liquor: BYOB

Restaurant Review
Cafe Panache is a landmark, high end, upscale, BYOB restaurant, popular with diners for celebrating a special occasion.

The restaurant is now owned by the family of acclaimed Owner Chef- Kevin Kohler who passed away on January 6, 2021 at age 63. Kevin Kohler was an avid supporter of neighboring farmers, and an innovator having been one of the first chefs in New Jersey to use locally grown farm-fresh fruits and vegetables, free-range grass-fed livestock.

Gregory Stott, a protege of Kohler who worked as sous chef twice, has taken over the kitchen and dining room as executive chef and general manager.

Executive Chef Stott received his formal culinary education at The French Culinary Institute. He later honed his culinary skills at Café des Artists, L'Impero and Alto in NYC where he cooked under the guidance of celebrity chef Scott Conant. Prior to coming th Cafe Panache, Chrf Scott was Executive chef at 76 House in Tappan, New York. Stott was also a semifinalist on Food Network's TV show "Chopped."

The fresh produce is sourced from nearby Abma's Farm, Wyckoff, the fresh ingredients are carefully introduced to enhance the flavor of the dishes in his seasonally changing, limited eclectic menu.

This is high end, upscale fine dining without the "Old World" stuffy atmosphere that fine dining has previously been known for.

Cafe Panache is an 84-seat restaurant located in a converted house, with an attractive vestibule that opens onto a reception area adorned with gold leaf arched ceiling glitters with gold leaf. There are three separate rooms, all with a warm and inviting ambiance Tables are set with white linen, comfortable chairs, or banquettes, with some bistro style seating.

The ambiance is ideal for an intimate date night or to celebrate a romantic occasion.

Do not leave Cafe Panache without having dessert. They are made in-house. When available try the Bittersweet-Chocolate pie with tangy raspberry puree; or the Vanilla Crème Brulée.

There is also a Private Room available for dining, and plenty of on-site parking.

Cafe Panache is open six days/week from December through June, Tuesday - Sunday) and five days/week from July - November (Tuesday - Saturday)

* Description of Restaurant Classification - Chef-Inspired Fine Dining:

"Old World" with sophisticated and romantic décor.
Priced higher than other upscale restaurants to cover the cost of the added amenities.
Chef driven by chefs with impressive credentials including formal culinary education and skills honed at award winning restaurants.
Committed to high quality food ingredients such as imported items not available in the supermarket, with emphasis on local seasonal farm-to-table produce, wild caught seafood, & meats without the use of antibiotics and growth hormones.
The wait staff is rigorously trained --- professional, knowledgeable, and attentive.
Typically has, but not always, an alcohol menu with high end wines and specialty cocktails and with a staff knowledgeable in wine pairings.
Additional amenities include linen and fine China table settings, carpeted flooring, chandeliers, and complimentary sorbets, dessert chocolates, etc.
Patrons tend to be older, more formally dressed, with high incomes.


The most popular upscale restaurants in New Jersey, classified into three categories: Chef-Inspired Fine Dining, Chef-Inspired Casual Dining, and Contemporary Casual.
learn more about the three types of upscale restaurants and how reviews are created.

(updated: January 2021)