Bobby's Burger Palace:
A New Jersey Restaurant Review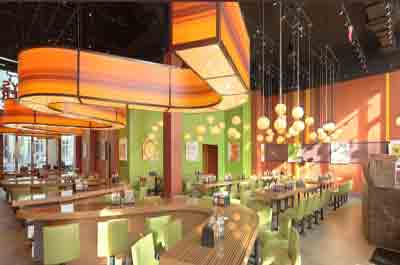 Bobby's Burger Palace
Five NJ Locations:
Cherry Hill Mall
2000 Route 38; Suite 1160
Cherry Hill, NJ 08002 
856-382-7462
Monmouth Mall
180 Rt. 35 South
Eatontown, NJ 07724
732-544-0200
Freehold Raceway Mall 
3710 Route 9
Freehold, NJ 07728 
732-677-7944
Market Fair Mall
3535 US Route 1, Suite 177
Princeton, NJ 08540 
609-919-0182
Bergen Town Center
610 Bergen Town Center
Paramus, NJ 07652 
201-368-7001
Website

Restaurants Highlights

Fare:  Burgers, Fries

Price: In-expensive

Value: Excellent

Noise Level: Moderate

Dress: Very casual

One of the best places in NJ to get a burger.


Excellent quality, certified Angus beef, lean burgers.


A limited service eatery, Order and pay at entrance

Recommended For:   Diners who enjoy excellent quality, certified Angus beef, lean burgers with prompt service

Not Recommended For:  Diners who prefer a larger menu in a tavern setting with alcoholic beverages.

Recommended dishes:  When available, The Buffalo Style Burger with red-hot hot sauce, blue cheese dressing and watercress; The Santa Fe Burger with queso sauce, pickled jalapeno and blue corn chips; The Dallas Burger with spice crusted coleslaw, Monterey jack, BBQ sauce and pickles: And for the diet conscious, they have a Topless Burger Salad which is a burger served on top on one piece of bun with baby greens and balsamic dressing.

Liquor: BYOB

Restaurant Review

One of the best burger places in New Jersey.

Under it's creator Bobby Flay, known for his quality steak restaurants, this chain restaurant serves up excellent burgers.

The interior is a blend of both a fast food and a diner style restaurant, with communal seating that may not appeal to those wanting their own space to eat and converse.

The ordering process begins at the counter where you place your order and are given a plastic card with your number that you take to your seat and place on the table for the server seek out and deliver your order.

The hamburger meat is top quality, certified Angus beef, 80 percent lean, and the accompanying ingredients are fresh and of good quality.

They serve a limited menu of 11 types of burgers, fries, onion rings, grilled cheese sandwiches, and a tasty crunch salad.

The fries are good, the onion rings were very tasty, as are the shakes are delicious!

Bobby's Burger Palace also offers a Kids Burger Deal with or without American cheese served with a kid's portion of fires and soda.

(updated: August, 2016)


How Do We Review (analyze) Restaurants?
New Jersey Leisure Guide strives to provide analytic restaurant reviews .
The methodology used is research, analysis driven --- as opposed to that of a single restaurant critic or a viewer comment posting board.

Data is gathered from our viewers e-mail restaurant comments, Internet research, and professional restaurant critics. The data is sorted, (weeding out the obvious biased, "bone to pick",  and out of consensus comments), analyzed, and the review is created.

Learn More
---