Blue Morel Restaurant and Wine Bar, Morristown, NJ
A Restaurant Review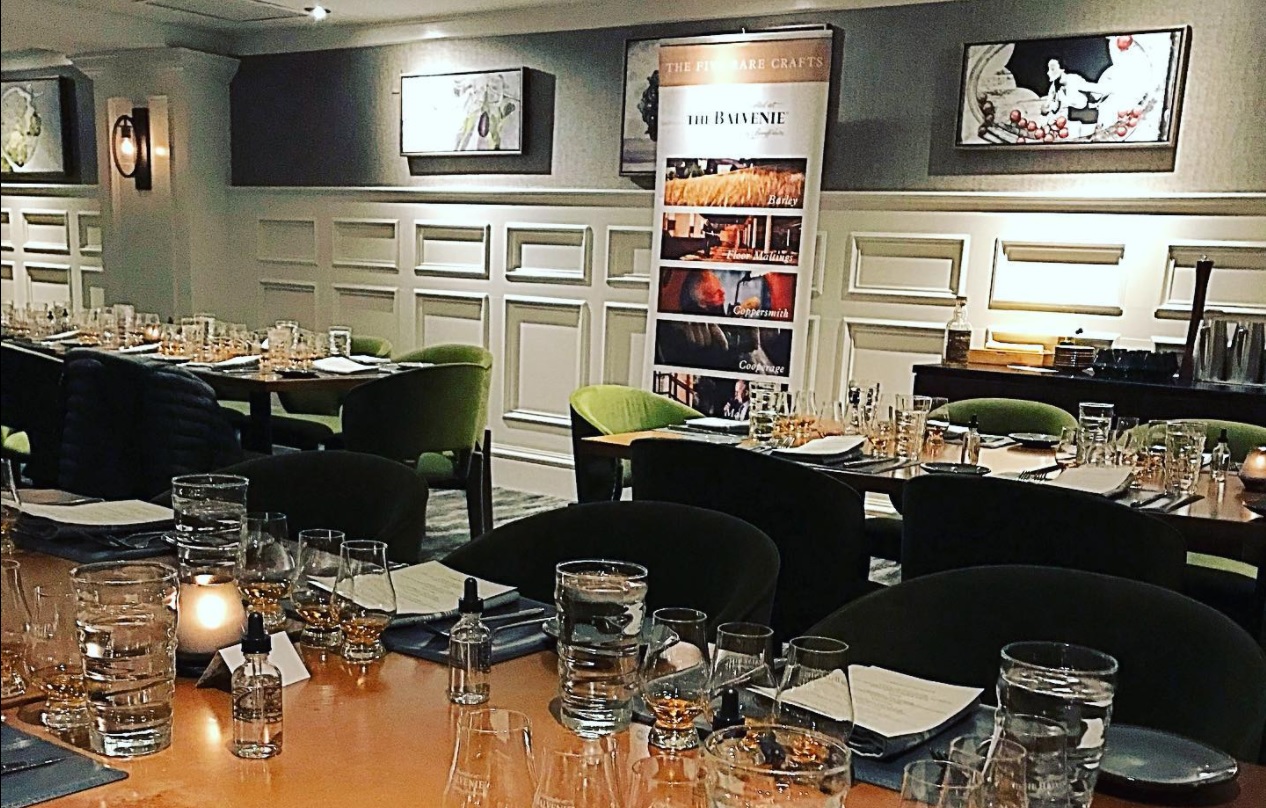 Blue Morel Restaurant and Wine Bar
2 Whippany Rd.
Morristown, NJ
(973) 451-2619
Website
---

Restaurant Highlights

Fare:  New American

Price:  Very Expensive


---
Note: Four star Rating System from
"1/2 Star" = poor to Four Stars = Best in Class

Food Quality:  3 Stars

Service:  2 1/2 Stars

Decor: 3 Stars

Overall Rating: 3 Stars

Well prepared food using fresh farm to table local ingredients


Excellent Sushi & Burgers (One of the best in Northern NJ)


Desserts are made on the premises using organic produce from small, local family farms,. organic Andoa chocolates from Valrhona.

Value: Good

Noise Level: Moderate. High during busy periods

Dress: Upscale Casual

Recommended For: Diners who enjoy food prepared using local fresh farm-to-table ingredients, in an upscale, trendy setting.

Not Recommended For: Budget conscious diners who prefer simple food, lower prices and less trendy ambiance.

Recommended dishes: When available, Lobster Bake - a half lobster, smoked Chatham cod, Red Norland potato, clams, mussels, and grilled country bread; Grilled line Caught Swordfish with sun dried tomato pesto, pine nuts, Arthur's greens, and lemon vinaigrette; the Black Pepper Fetticine with Biellese artisan pancetta, cinnamon cap mushroom, Oldwick Shepherd cheese: and The Three Cut Burger, with brisket, short rib, shoulder, lettuce, tomato gruyere, cheddar or American cheese and fries or salad

Liquor: Extensive wine list, specialty cocktails. Bar scene is vibrant.

Restaurant Review

The Blue Morel Restaurant and Wine bar has joined the trend of many restaurants looking to attract a new breed of younger, health conscious, socially responsible diners in offering a menu of smaller portions, fresh local ingredients, and lighter sauces.

Similar to it's menu, the restaurant's decor has a modern, sleek ambiance, casual --- yet elegant.

Located in the Morristown Westin Hotel, the kitchen is run by Chef's Bobby Varua and Thomas Ciszak

Chef Bobby Varua is a graduate of The Art Institute in New York City, with a major in Culinary arts and Management. Prior to serving as the executive chef of the Blue Morel restaurant, he previously served as the executive chef of the Madison Hotel in Morristown, and The Madhatter Restaurant and Grille in Washington, DC.

Chef Thomas Ciszak has honed his skills with many high end restaurants. His most recent includes a  connection with Chakra Restaurant in Paramus as Executive Chef/Partner.

The new American dining experience begins with a bread course accompanied by a unique and tasty serving of homemade pickles with carrots and watermelon rind served in mason jars.

The restaurant is committed to being socially responsible, using composting, recycling, and a water purification system that eliminates the need for plastic bottles.
The restaurant features more than 70 wines that are available by the glass, half-glass tastings, and by the bottle. If you prefer to dine at the bar, there is a good selection of specialty cocktails, beers, and wines, and a light menu of burgers, salads,  sandwiches, crab cakes, and cheeses.

The Blue Morel restaurant and Wine Bar is available for private parties with wine room that can seat up to eighteen.

The restaurant is open for breakfast and lunch Monday through Saturday, a brunch buffet on Sunday, and dinner seven days a week.

Open on Easter, Mothers Day, Thanksgiving, Christmas Eve, Christmas Day, New Years Eve, and New Years Day.

(updated: August, 2016)


How Do We Review (analyze) Restaurants?
New Jersey Leisure Guide strives to provide analytic restaurant reviews .
The methodology used is research, analysis driven --- as opposed to that of a single restaurant critic or a viewer comment posting board.

Data is gathered from our viewers e-mail restaurant comments, Internet research, and professional restaurant critics. The data is sorted, (weeding out the obvious biased, "bone to pick",  and out of consensus comments), analyzed, and the review is created.

Learn More
---