Augustino's, Hoboken, NJ:
A Restaurant Review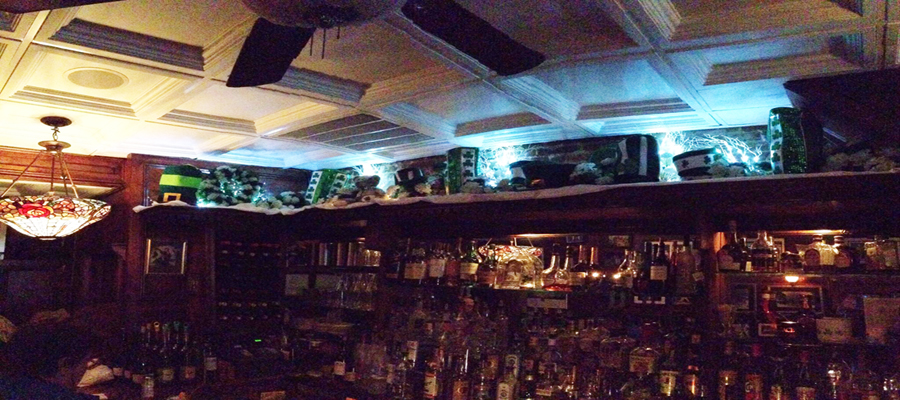 Augustino's Restaurant
1104 Washington St.
Hoboken, NJ
Facebook page
---
Restaurant Highlights

Fare:  Italian

Price:  Moderate

Food Quality:  3 Stars

Service:  2 1/2 Stars

Decor:  2 Stars

Overall Rating:  3 Stars

Note:  Four star Rating System from 1/2 Star = Poor to Four stars= Best in Class


One of the best Italian restaurants in Hoboken,


The Owners and wait-staff are very friendly and attentive, with a down to earth sense of humor.


Cash only, they don't accept credit cards.

Value:  Excellent

Noise Level:  Moderate - High

Dress:  Casual

Recommended For:  Diners who enjoy well prepared southern Italian food served in huge portions, and service with an "earthy" sense of humor.

Not Recommended For:  Diners who prefer eclectic Italian food with upscale, trendy ambiance and many fine dining amenities.

Recommended dishes:  When available, One of the Specials; The Shrimp marinara, The Double pork chops with peppers; and The lobster special ---a whole lobster with shrimp, mussels, and clams over pasta.

Liquor:  Full bar service

Restaurant Review

Augustino's is a must-try for anyone who loves good, homemade, Southern Italian cuisine with old world Italian ambiance.

This is a taste Hoboken with it's "Old World Italian" roots before the invasion of young professionals who work in NYC and the growth of the many "burger and fries" restaurants.

The dining room with just ten tables has a cozy feel to it, though somewhat dated. It's dimly lit with dark wood flooring, a dark wood bar, exposed brick and wood walls adorned with dated photos and tables set with white linen.

The background music has many Frank Sinatra  (grew up in Hoboken) favorites.

Augustino's is popular with loyal locals and visitors looking for an old Hoboken southern Italian dining experience.

Owner's "Buddy" Yandoli and his wife, Sharon have teamed up to become an unbeatable restaurant team. While Buddy is in the kitchen whipping up his exceptional Southern Italian dishes, Sharon is out front putting on an awesome display of attentive customer service, with a colorful, "earthy" sense of humor, and often times a bit salty.

In this small and crowded restaurant, she makes you feel as though you are the only diners in the room.

The menu is decidedly southern Italian with an abundance of red sauce dishes served in huge portions. All pasta dishes are home made.

The wait-staff is very friendly and attentive, and are eager to recite the popular dishes and to offer recommendations

Don't even think of trying to dine here without a reservation; To ensure you're able to get in, you'll need to plan ahead and make a reservation.

(updated November, 2016)

How Do We Review (analyze) Restaurants?
New Jersey Leisure Guide strives to provide analytic restaurant reviews.
The methodology used is research, analysis driven --- as opposed to that of a single restaurant critic or a social media platform, viewer comment posting board.