&Grain ( and Grain ), Garwood, NJ: A Restaurant Review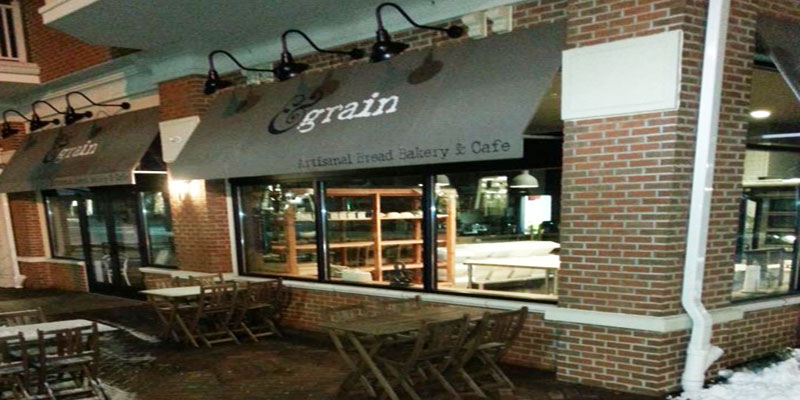 &Grain
700 North Avenue
Garwood, NJ 07027
908-232-2233
Website
---
Restaurant Highlights

Fare: Breakfast/Lunch

Price: In-expensive


One of the top affordably priced, breakfast restaurants in Northern Jersey


Exceptional, well prepared-artisan breads using high quality ingredients.

Value: Excellent

Noise Level: Moderate

Recommended For: Breakfast & Lunch Diners who enjoy high quality breads, breakfast sandwiches a good cup of coffee and are willing to a bit more for the experience.

Not Recommended For:  Diners who prefer simply prepared food, with a traditional style menu.

Recommended Dishes: Artisan breads, Baked French Toast, Egg Sandwich and the Ham & Brie Baguette.

Restaurant Review

&Grain is a great place go for breakfast, lunch, brunch where you can enjoy fresh grain, artisan breads, croissants and breakfast sandwiches with quality ingredients.

Owner John Ropelski is outgoing, friendly and passionate about his restaurant and cooking. He comes with well grounded credentials having received his formal culinary training at the French Culinary Institute where his specialized in bread baking and later honed his skills in New York City at the famed Bouchon Bakery and Le Pain Quotidien.

Bread is their featured product. It has a buttery flavor, with a crispy crust and large open cells. Chef Ropelski arrives early each morning to oversee the preparation and baking of his artisan breads.

Coffee enthusiasts will enjoy their freshly brewed cup of Stumptown Coffee. This Portland, Oregon specialty coffee is cold press brewed without heat at room temperature water for over 12 hours. The taste in unforgettable! It's full bodied, smooth with low acidity, a chocolate finish and a frothy head,

The ambiance is modern with an Old World touch. It's clean, with a chalkboard, and an open kitchen in full view of the baking equipment, flours and coffee sacks. There are tables for sit down eating with a bar style table by the main entrance.

During the warmer months there is outdoor seating.

&Grain is open Tuesday - Friday 7am to 6pm, Saturday - 8am to 5pm, and Sunday - 8am to 4pm. Closed on Mondays

(updated: February, 2017)


How Do We Review (analyze) Restaurants?
New Jersey Leisure Guide strives to provide analytic restaurant reviews .
The methodology used is research, analysis driven --- as opposed to that of a single restaurant critic or a viewer comment posting board.

Data is gathered from our viewers e-mail restaurant comments, Internet research, and professional restaurant critics. The data is sorted, (weeding out the obvious biased, "bone to pick",  and out of consensus comments), analyzed, and the review is created.

Learn More
---