Historic Allaire Village
A living history museum dedicated to the
life and times of James Allaire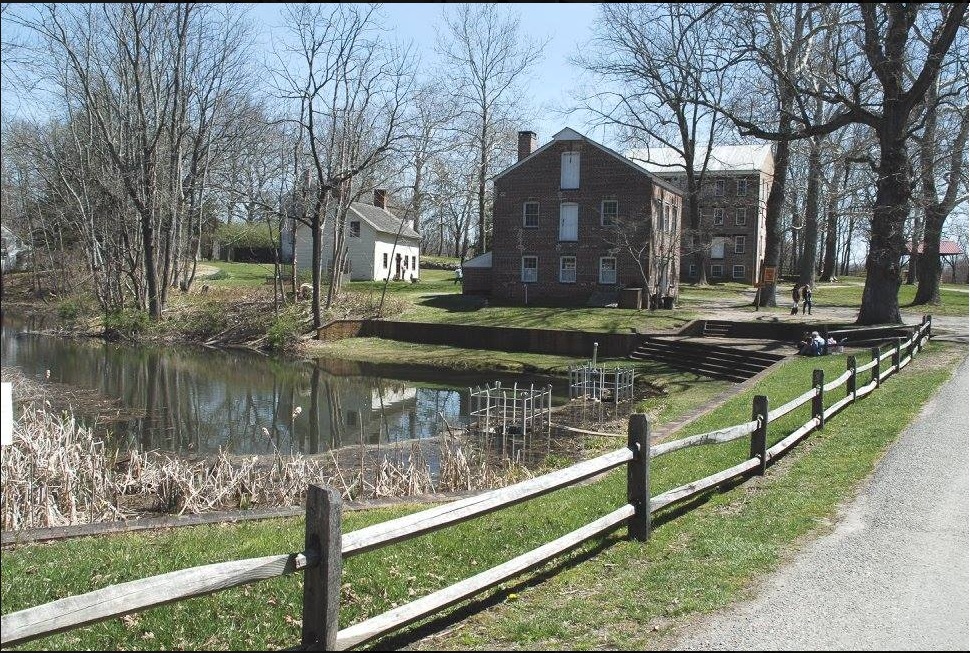 Allaire Village
4265 Atlantic Ave
Farmingdale, NJ
(732) 919-3500
Website
Open: Memorial Day thru Labor Day: Wednesdays thru Sundays, 12:00 PM to 4:00 PM
May and Labor Day thru Mid-December, open on weekends from 12:00 PM to 4:00 PM
Historic Buildings in the months of January, February, March are closed except for Historic events and re-enactments.
Allaire Village offers visitors an experience of what it was like to be in a 19th Century bog iron producing community, a militia unit, and attend a re-enactment of an authentic 19th Century funeral and learn the mourning customs.

In 1822 noted marine engine manufacturer James P. Allaire purchased a tract of land in southern Monmouth County, New Jersey as a source of raw materials for his thriving New York based business. Then called the Howell Works Company, that property is known today as Allaire Village, a living history museum dedicated to the life and times of James Allaire and the preservation of his memory.
Visitors to The Historic Village at Allaire, which is listed on both the State and National Register of Historic Places, will step back in time and experience life in the 19th century.

Craftsmen in period garb; such as blacksmiths, carpenters, leather worker's, molders and tinsmiths; demonstrate their skills for visitors while explaining how their roles affected life at The Howell Works Company and the surrounding communities.

Younger visitors to the Historic Village are even have the opportunity to learn what life was like for the children of The Howell Works Company by becoming apprentices to the master craftsmen.

Costumed interpreters throughout the Historic Village's homes offer visitors demonstrations in various aspects of 19th Century domestic life, such as hearth cooking, spinning, quilting and sewing, laundry, gardening and even proper etiquette.

The children of the village demonstrate popular games of the time as well as the chores which prepared them for later life.

Visitors can also help celebrate the wedding of James Allaire's daughter Maria Haggerty Allaire. Guided tours of the Allaire Home will provide guests to The Village a glimpse into how an affluent family of the period lived.