September Things To Do: Our Top 10 Picks For Your Day Out in New Jersey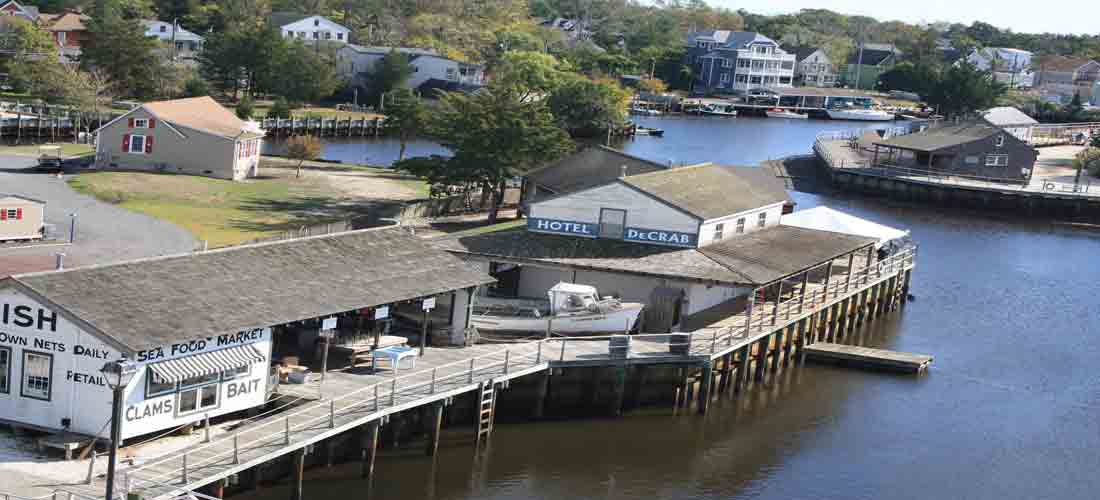 Discover New Jersey's Best Month of September Things to Do: Uncover The Top seasonal attractions, popular events, and hidden gems

With the official end of summer not far off and the weather still very pleasant to enjoy outdoor activities, September is a great month to catch up on visiting attractions and participating in outdoor activities before it turns cold. With the crowds at the Jersey shore having dwindled, and the ocean water still warm in southern NJ, popular destinations like Cape May, Wildwood and Ocean City are excellent choices for a weekend getaway or late season vacation.
---
Learn more about the Summer Season Pass at
iPlayAmerica.com
---
---
Note: Sometimes conditions require cancellations or changes of dates, times and location which are not reflected in the original schedule. Before planning a trip to visit one of the listed events, it is suggested that you call the event sponsor to confirm the event schedule or for additional information on the event.
---
1- Plan a weekend getaway or an early fall vacation to Cape May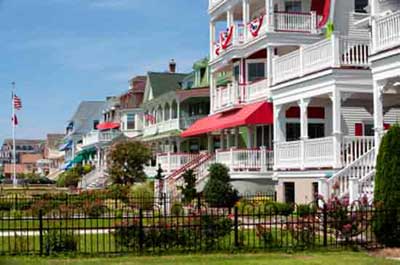 Cape May Visitors Guide
Cape May is not the type of resort that you visit just once. There is a charm and special warmth about the town that pulls you back again an again. Cape May is not just a summer resort. September is very popular with plenty of things to do and the water is still warm enough to visit the beach.



2- Plan a weekend Getaway to Lambertville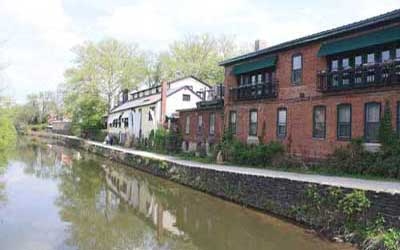 Lambertville Visitors Guide
Lambertville, NJ is an historic town on the Delaware River with numerous attractions to see and experience.

The curious visitor will find antique shops, art galleries, specialty stores, bed and breakfasts, a brewery and plenty of good restaurants. The more active visitor will try the D & R canal tow path where bicyclists can enjoy a ride for people of all skill levels.


3- Get out an enjoy the outdoors with a trip to the Pine Barrens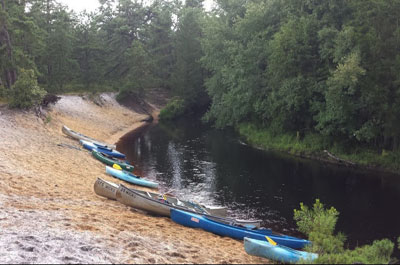 The Pine Barrens  is popular as a destination for a weekend getaway and day trippers who enjoy getting outdoors to experience a pristine environment. The Pine Barrens covers more land mass than either Yosemite or Grand Canyon national parks.
For the adventuresome, there are a wide variety of canoeing, kayaking, hiking, fishing, cycling, hunting. horseback riding, and camping activities.


4 - Try crabbing - Its the peak time of the season for a popular NJ activity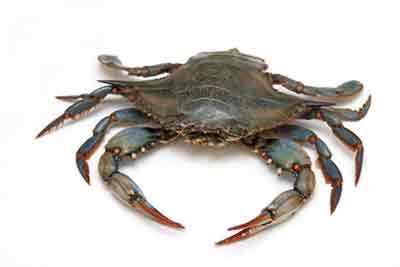 Crabbing is a very popular summer and fall activity along the bays and creeks on the Jersey Shore. Crabs can be caught from a rental row boat using a drop line or a scoop net along the bay dock pilings, or with a net and bait along the side of a creek. In NJ, in terms of numbers caught, recreational crabbing exceeds recreational fishing catches of bluefish, flounder, black sea bass and striped bass.

5 - A Great Time of the Year for a Canoe or Kayak trip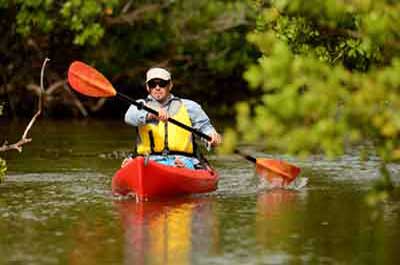 Best Kayaking destinations
Kayaking and canoeing offers a wide variety of scenic and wildlife experiences, with a range water from easy flat water to the more intermediate, challenging rivers and beach areas.


6 - Go Apple Picking to a Pick Your Own Farm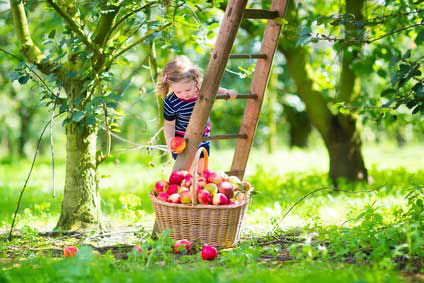 Best "Pick Your Own" apple orchards
This is a great family activity with the apple picking season in New Jersey running from early August to October 31st, with peak picking times from September 1 to October 15th.
7- Take in a Jersey Shore Family Friendly
Seafood Festival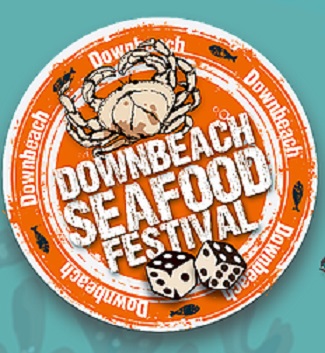 Downbeach Seafood Festival
September 17, 18, 2022
Ski Beach
Dorset & Burk Ave
Ventnor, NJ
Website/Tickets
Cost: $10 in advance $15 per person at the gate. Kids under 12 are FREE to enter.
Located in Ski Beach, a beautiful, bayfront property with a boat ramp and a large grassy park. This venue has unobstructed bay views and allows for guests to get creative with their transportation modes, welcoming non-motorized water vessels to dock on it's shores. With most of the restaurants attending as brick and mortar Atlantic County restaurants, the Downbeach Seafood festival will allow attendees to experience this seaside community as a culinary destination. It is also an excellent opportunity for foodies and food seekers to meet some of Atlantic County's most unique chefs and restaurateurs, all while eating their tasty creations. This event also features. Jersey made craft beers, cooking with local chefs, shopping unique exhibitors, children's activities and amusements, live Sand Sculpting/ Kids Sand Sculpting area, Live Music, Complimentary Demos, and Seminars.This venue has unobstructed bay views and allows for our guests to get creative with their transportation modes, welcoming non-motorized water vessels to dock on it's shores. 
The Downbeach Seafood Festival will support the Community Food Bank of New Jersey through the widely-popular Chowder Cook-Offin. Parking for the event will be located at 4800 Wellington Avenue at no cost to attendees. There will also be free shuttles to and from the Festival!
8-Take in the Asbury Park Sea.Hear.Now Festival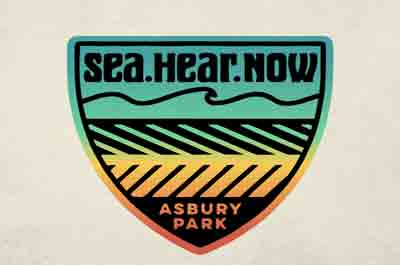 Sea.Hear.Now Festival
September 17, 18, 2022; Doors open 12:30pm
North Beach & Bradley Park
Asbury Park, NJ
Website & Tickets
Sea.Hear.Now is committed to raising awareness about the issues facing our ocean environment, including the global plastic waste crisis and climate change.
Two days featuring over 25 performances on three stages, all on the gorgeous Asbury Park Waterfront. The event features music, surf culture and arts festival features over 25 performances, food from regional and local restaurants including vegan, vegetarian & gluten-free options, specialty items from dozens of art vendors with giveaways with Bars & concessions throughout the park and beach Water stations with free refills. The lineup for the festival is decidedly rock-heavy, featured performers include Stevie Nicks, Gary Clark, JR., Green Day and More. They will have three stages -- two on the beach just north of Convention Hall and one in nearby Bradley Park -- and more than two-dozen of bands.
9 - Take in Six Flags Great Adventure Safari Adventure - Drive-Through Experience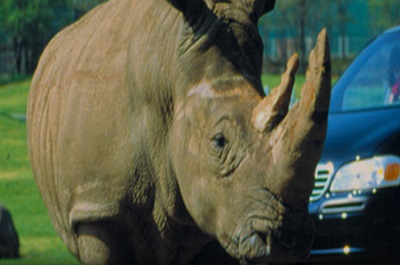 Six Flags Great Adventure Safari adventure
1 Six Flags Blvd.
Jackson, NJ 08527.
Website
This drive-through format enables guests to enjoy the Safari's 1,200 exotic animals from the privacy and safety of their own vehicles, while allowing for proper social distancing. To prevent overcrowding, the Safari experience will require advance registration using Six Flags' new online reservation system. Once the opening date is confirmed, the reservation system will be activated to allow Members, Season Pass Holders, and single-day ticket holders to make reservations at www.sixflags.com/reserve. All tickets must be purchased online and in advance. Sales will not be available at the gate, and guests without advance reservations will not be allowed to enter.
Per state, local, and federal guidelines regarding COVID-19, the theme park and waterpark will remain closed until further notice.
10 - Take in the Annual Labor Day Weekend 
Fireworks on the Beach in Wildwood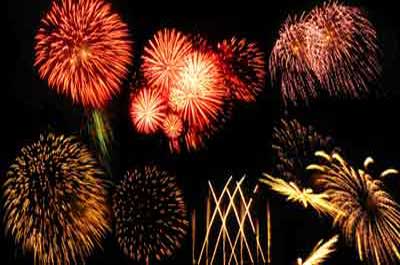 Labor Day Weekend Fireworks on the Beach in Wildwood

Friday, September 2, 2022. (Rain Date is Sunday at 10 pm.)
on the Wildwoods Boardwalk
Pine Ave,
Wildwood, NJ
Website
(609) 523-1602
The fireworks will be launched from the beach on Pine Avenue and visible from anywhere on the Wildwoods Boardwalk