Top Things To Do In New Jersey in March 2017
Top Ten Seasonal Attractions and Places to Visit

March is the time of the year when the worst of winter is behind us and we look forward to warmer weather and the onset of Spring.

People with cabin fever are anxious to get outdoors for healthy activities and events to attend. For the less adventuresome, there are plenty of indoor events to attend.
Note: This information is provided by event sponsors as a free service to our viewers. Sometimes conditions require cancellations or changes of dates, times and location which are not reflected in the original schedule. Before planning a trip to visit one of the listed events, it is suggested that you call the event sponsor to confirm the event schedule or for additional information on the event.

1 - Celebrate St. Patrick's Day

Many towns have St. Patrick day parades and pubs with that offer an indoor venue to experience the luck of the Irish. Here you can find where the best St. Patrick's Day Parades and events are.
---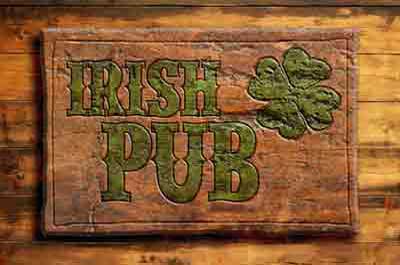 Discover the popular Irish Pubs where to go to meet up with friends after the parade for a good Irish brew with some Irish music,song and dance, and some Irish fare and corn beef sandwiches.
---
2 - Take the Family to a Maple Sugaring Demonstration & Educational Program
Maple Sugaring Demonstration & Educational Program

Saturday, March 25 & Sunday, March 26, 2017
Lusscraft Farm
50 Neilson Road
Wantage, NJ
973-875-4800
Website
Come see how maple sugar is made from Sap! Lusscroft Farm is a part of High Point State Park. It is a symbol of our vanishing rural heritage, holding a unique place in the Garden State's agricultural history. It embraces some of our most inspiring scenic vistas, intriguing geology and interesting topography.
---
3 - Visit Atlantic City and Take In One Of the Many Top Shows and Events
Frankie Valli
March 3, 4, 2017
Borgata Music Box
Tickets
ZZ Top
Friday March 3, 2017 9:00PM
Caesars
Tickets
Grand Funk Railroad

Saturday March 4, 2017 8:00PM
Tropicana Casino - Tropicana Showroom
Tickets
Tracy Morgan
Saturday March 4, 2017 9:00PM
Harrah's - Atlantic City
Tickets
The Brain Candy Live Tour: Adam Savage & Michael Stevens
Friday March 10, 2017 9:00PM
Caesars Atlantic City
Tickets
Lewis Black
Friday March 10, 11, 2017 9:00PM
Borgata Music Box
Tickets
Florida Georgia Line, Dustin Lynch & Chris Lane
Friday March 17, 2017 7:00PM
Boardwalk Hall Arena - Boardwalk Hall
Tickets
Dom Irrera
Saturday March 25, 2017 8:00PM
Tropicana Casino - Tropicana Showroom - NJ
Tickets
---
4 - Take The Kids To The Liberty Science Center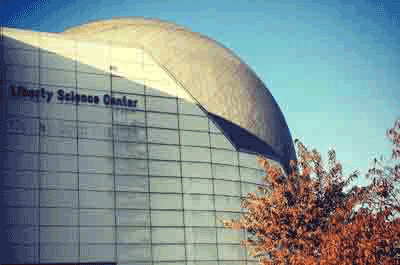 Liberty Science Center
Liberty State Park
Jersey City
Website
The liberty Science Center in Jersey City is a great interactive science museum that engages people of all ages in science discovery with top events and exhibitions.
---
5 - Take the Family To See The Battleship New Jersey
Battleship New Jersey Museum and Memorial
62 Battleship Place
Camden, NJ
Website
A great attraction for kids 6+. Spend a night on the legendary Battleship New Jersey's overnight encampment program. They can accommodate groups and families of all sizes up to 300. Stow your gear in a locker --the same lockers that held sailor's personal belongings when at sea. Sleep in bunk--just like enlisted sailors."Chow down" in the Crew's Mess Hall and you can even purchase a personalized "Dog Tag"
---
6 - Visit The Lakota Wolf Preserve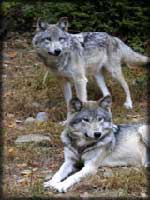 Lakota Wolf Preserve
89 Mt. Pleasant Road
Columbia, NJ 07832
Website
Hear the howling of wolves echo through the mountains of the Delaware Water Gap in Knowlton Township, Warren County, NJ. Photo opportunities of a lifetime and the experience of watching and listening to packs of Tundra, Timber, and Arctic wolves will be yours. View wolves here in the East in a natural surrounding for the first time in over a century. Bobcats and foxes also reside at the reserve
---
7 - Take The Family To A Museum
New Jersey Museums offer a wide variety of exciting arts and natural science treasures and programs that areeducational, fun, and adventuresome. If you are looking for a one day trip, or an attraction to complement your weekend getaway, visit one of New Jersey's treasured museums. Some suggestions are: The New Jersey State Museum in Trenton and The Newark Museum in Newark.
---
8 - Take The Kids To Visit A Mine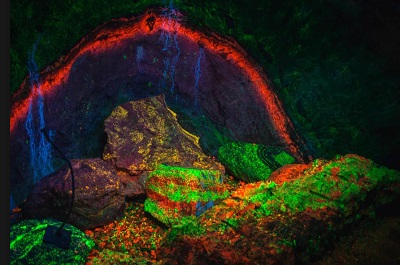 Sterling Hill Mine Tour & Museum

30 Plant Street
Ogdensburg, NJ
Website
The mining museum features a 1,300-ft underground walking tour through the mine where visitors can discover the equipment used while the mine was in operation and exhibits on the mining process including the 5,000 sq./ft. Zobel Exhibit Hall with over 20,000 mining related items, the miners lamp room, the shaft station, mine galleries dating to the 1830's. Also, for children the Rock & Fossil Discovery Center with fluorescent mineral displays, fossils, gemstones, carvings, and everyday objects, and more. They also offer educational group tours for school classes, scout groups, summer camps, vacation tour groups, snack bar and gift shop, etc. 1pm Public Tour Everyday the museum is open.
---
9 - Take The Family to See The Harlem Globetrotters
The Harlem Globetrotters
Friday March 3, 4, 2017
Sun National Bank Center
Trenton, NJ
Tickets
---
10 - Take in Cape May's Sherlock Holmes Weekend

Sherlock Holmes Weekend
March 17-19, 2017
Cape May has year round entertainment, great restaurants, and charming B & B's to stay in. Come for a suspense-filled encounter with that inimitable detective Sherlock Holmes in the National Historic Landmark City of Cape May, New Jersey. Solve the Mystery of Sherlock Holmes & The Case of the Discarded Woman Tick, tock goes the clock. The detectives will sleuth; When they hear a knock. A woman is lost. Death comes at dawn. Who's the real victim?
Information, Tickets & Weekend packages
---