Organic Farms In New Jersey
Organic farms:
a New Jersey agricultural success story
Organic farming is a process of caring for the environment through farming techniques that ensure the health and well-being of the soil, the plants and the animals that are being raised and cared for.

It includes a rigorous system of sustainable agriculture that takes time and commitment with a significant benefit accruing to future generations.

Organic Food and Sustainable Agriculture Systems
The certification of organic food requires farming processes that exclude the use of contamination by human or industrial waste, harmful pesticides, artificial fertilizers, ionizing radiation, and food additives. Livestock must be free of antibiotics and growth hormones.

Sustainable Agriculture Systems
Sustainable agriculture systems are processes and techniques that are used to produce healthy and environmentally safe food.
As a minimum, these agriculture systems are used to ensure that:

The fertility of the soil is continuously maintained and improved.
The quality of water is protected and enhanced
The farm workers, and all other factors in food production chain are protected
The discharge of waste and greenhouse gas emissions are treated to achieve minimal impact on the environment
While there is no widely recognized body for certification of Sustainable Food and Agriculture systems, the other components, Organic and Bio Dynamic Food and Agriculture systems have certification standards.
2016 Certified NJ Organic Farms

Note: These suppliers (farms) have been verified either against the 2016 List of Certified USDA Organic operations or the list of NJDA-Certified Organic. Only certified operations may sell, label, or represent their product as organic unless exempt or excluded from certification.

Certified Organic Farms in North Jersey

Alstede Farms
1 Chesterfield Drive
Chester, NJ
Website
Certified Organic by: [NJDA] New Jersey Department of Agriculture
Has 500 acres of vegetables, fruits, and flowers, with a farm market. Many of these farm products are available as "Pick Your Own". Supports CSA (Community Supported Agriculture).
Old Hook Farm
650 Old Hook Rd
Emerson, NJ 07630
Website
Certified Organic by: [NJDA] New Jersey Department of Agriculture
They have certified organic fields producing over 150 varieties of vegetables during the growing season, a natural food market open year round, and greenhouses that are stocked with organic environmentally friendly lawn and garden products.
Certified Organic Farms in Central Jersey
Chickadee Creek Farm
62 Titus Mill Rd
Pennington, NJ
(609) 462-3854
chickadeecreekfarm@gmail.com
Website
Certified Organic by: [NJDA] New Jersey Department of Agriculture
An 80 acre farm that grows a variety of organic products including zucchini, striped heirloom tomatoes, potatoes, and sweet winter carrots, lettuces, ginger,and more. Organic products can be purchased either with a " Pick your own" CSA membership, or at a number of retail farm markets that include: the Princeton Farmers Market, NJ Rutgers Gardens Farmers' Market, Pennington Farmers' Market, Montgomery Farmers' Market, Westfield Farmers' Market, and the Denville Farmers' Market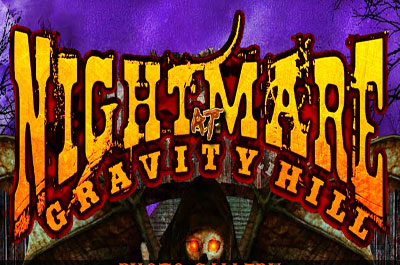 Gravity Hill Farm
67 Pleasant Valley Road
Titusville, NJ
(609) 737-2834
Website
Certified Organic by: [NJDA] New Jersey Department of Agriculture
Gravity Hill is dedicated to working within their community to help educate about food and sustainable farming. They grow over 40 kinds of vegetables and fruit, and a large variety of plants.
The retail market is open on Saturdays and Sundays with their organic veggies, mushrooms, micro-greens, fresh-cut flowers and healthy prepared foods , salads, soups and kale smoothies. They also invite Guest Farms throughout the season, with grass-fed meats, eggs, cheese and more. Visitors will get to sample of their veggie of the week along with a delicious snack as you walk the fields and visit the animal barn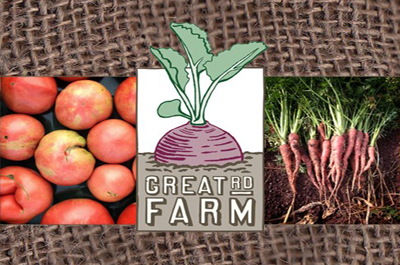 Great Road Farm
1459 Great Road,
Skillman, NJ
609-681-2977
Website
Certified Organic by: [NJDA] New Jersey Department of Agriculture
112 acres of beautiful, preserved farm land, Thay grow over 120 varieties of organi vegetables each year: from arugula to zucchini, herbs to salad mix. Their growing methods focus on flavor and sustainability, from using bio-intensive techniques on their 1 acre of permanent raised beds while building the soil through cover cropping and crop rotation for the rest of our fields. Their products are found at many of the high end fine dining restaurants in New Jersey and at their retail outlet at the
West Windsor Farmers Market
southbound Vaughn Drive parking lot
the Princeton Junction train station off of Alexander Road
Website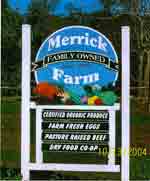 Merrick Farm
(Status: Pending verification of USDA Certified Organic)
98 Merrick Rd.
Farmingdale, NJ 07727
Website
Certified Organic by: [NJDA] New Jersey Department of Agriculture
A CSA farm open from June to October. They also have grass fed beef all year round. Retail produce is available at the farm stand Monday through Saturday from 10- 6 in season, and at the Asbury Park Farmers Market every Thursday evening from 4-7.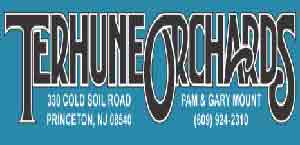 Terhune Orchards
330 Cold Soil Road
Princeton, NJ 08540
Website
Certified Organic by: [NJDA] New Jersey Department of Agriculture
They have eight acres set aside for organic produce. The produce includes organic lettuces, tomatoes, herbs, potatoes, peppers, broccoli, cauliflower. radishes, tomatillos, cabbage and Brussel sprouts.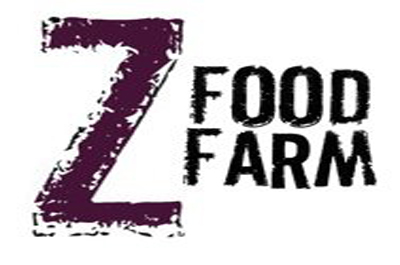 Z Food Farm
3501 Princeton Pike
Lawrenceville, NJ
609-610-4909
Website
Certified Organic by: [NJDA] New Jersey Department of Agriculture
Open Mondays, Wednesdays & Fridays 12:00PM to 7:00PM; May/June to October
A small organic farm, committed to promoting food as a powerful cultural force for interacting with their environment & within their communities by providing certified organic, high quality, exciting varieties of vegetables, herbs, & fruits.
Certified Organic Farms in South Jersey
DanLynn Farms
145 Perkintown Road
Pedricktown, NJ 08067
Website
Certified Organic by: [NJDA] New Jersey Department of Agriculture
An organic Farm for vegetables with a self-serve farm stand, from 9am - 8pm, or twilight, starting the first Saturday in May and ending the last Saturday before Thanksgiving.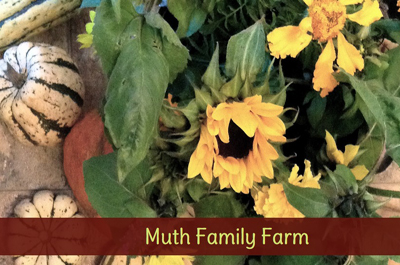 Muth Family Farm
1639 Pitman Downer Road
Williamstown, NJ
Website
Certified Organic by: [NJDA] New Jersey Department of Agriculture
They offer a CSA program that provides a weekly supply of locally-grown, organic produce at a reasonable price. The program runs for sixteen weeks. Come to the farm once a week during the season and fill your own basket with a variety of fresh produce.
Non-certified Organic farms that avoid the use of the use of
harmful pesticides, artificial fertilizers, ionizing radiation, etc.

Note: These farms while not having been certified USDA organic in 2016,  nonetheless, practice operations that avoid the use of harmful pesticides, artificial fertilizers, and ionizing radiation. Some of the farms use Sustainable agriculture systems with processes and techniques to produce healthy and environmentally safe food. Many of these farms have been previously certified organic but have not maintained their certification in 2016 and continue to falsely advertise as being certified organic.

Non-certified North Jersey Farms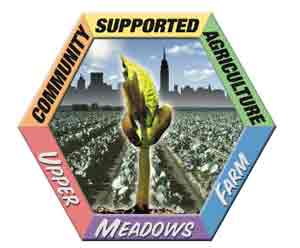 Upper Meadows Farm

12 Pollara Lane
Montague, NJ 07827
Website
Located on 153 acres, raising pasture based pigs, sheep, goats, rabbits, chickens, turkeys, cattle, and over 200 varieties of vegetables. They also have 12 acres of CSA agriculture. They sell on-farm on Thursdays, from 4 to 7 p.m. or by appointment.
Non-certified Central Jersey Farms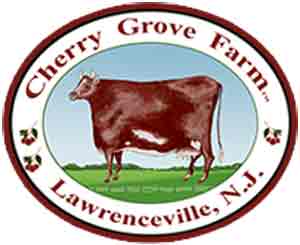 Cherry Grove Farm
3200 Lawrenceville Road (Rte. 206)
Lawrenceville, New Jersey 08648
Website
A 400-acre diversified farm with grass fed cattle and lambs live and graze in an open environment. Also has pastured pigs and free-range chickens. Their market sells many products including beef, pork, chicken,eggs, cheese, milk, Italian mozzarella, and more. They raise Tamworth pigs, a "heritage breed" that factory farms have shunned making them nearly extinct. Tamworths offer many benefits to small grass-based farmers and eaters alike. They are excellent grazers and produce tender pork of exceptional flavor. Bring the kids and join them in the barn for milking at 4 pm each day.
North Slope Farm
Lambertville, NJ
386 Rock Rd
Website
northslopefarm@comcast.net
A 50 acre, diversified farm whose primary cash products are vegetables, flowers, Eggs – free range, and herbs grown on five acres. Other involvements include compost, hay, straw, pasture, fruit, infrastructure, waterways, buffer zones, woodlands, wetlands and community involvement.
Non-certified South Jersey Farms
1895 Farm
303 Landing St
Lumberton, NJ
Website
They grow organic vegetables, herbs, and flowers. They have a retail farm stand and sell wholesale to stores and restaurants. Open: May-Oct, Tuesday,Thursday and Friday. noon-6pm - Call for current information.

Emery's Blueberry Farm
346 Long Swamp Rd.
New Egypt, NJ 08533
Website
Their 60 acre farm, located ten minutes from Great Adventure, is heavily dedicated to growing Blueberries that can be purchased at their on-site farm market and U-pick it in the fields. They also have pumpkin picking and sell a variety of jams and pies and are open 7 days a week, 9-6pm, April - Dec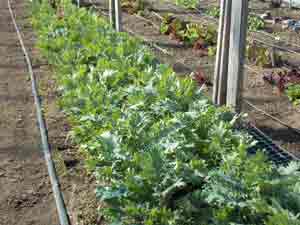 Good Tree Farm of New Egypt
82 Jacobstown Rd.
New Egypt NJ USA 08533
Website
Over 55 acres with two forested areas and a stream that divides the farm into two nearly equal halves growing cultivated field crops and a permanent pasture for sheep and goats. They also support Community Supported Agriculture (CSA) programs and community activities (such as festivals, sports meets, educational agritourism activities and workshops) There are an additional 4 acres dedicated to picnic, camping, volleyball and group activities for those who register to become farm members and pay the farm services & access fee.


Honey Brook Farm
260 Wargo Road
Pennington NJ 08534
42 Chesterfield -Georgetown Road
Chesterfield
Website
One of the oldest operating vegetable farms in New Jersey, and the one of oldest Community Supported Agriculture (CSA) program in the state. They also have pick your own crops including: strawberries, raspberries, blackberries, snap peas, cherry, currant, grape and plum tomatoes, flowers, snap beans, edamame soybeans, okra, hot peppers, herbs and tomatillos. Note: The Chesterfield Farms' strawberries are grown transitional sustainable.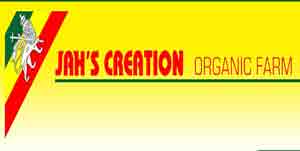 JAH'S Creation Farm
Egg Harbor Township, NJ
Website
They offer Jersey fresh produce for sale throughout the growing season. The produce is grown on 12 acres of land. CSA members receive a ½ bushel box of locally grown vegetables, herbs, and melon delivered to their door each week for 24 weeks.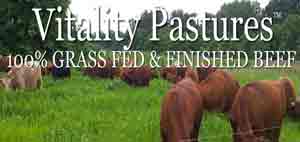 Vitality Pastures
Trench Road
Bridgeton NJ, (near Dutch Neck Village)
Website
A local, holistically managed, family farm offering pastured 100% grass fed beef & free range Pork. Their mission is to elevate the health and vitality of humanity and bring nutritional education to the world.
---