Wildwood Hotels, A Visitors Guide with Reviews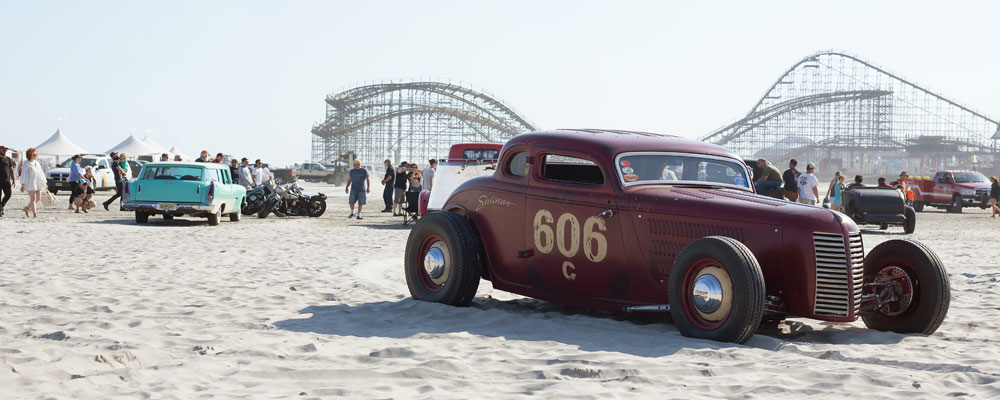 Photo of a "Doo-Wop" Wildwood car show, courtesy of Romain Briaux on Unsplash
Discover the best Wildwood hotels in this popular southern New Jersey shore family destination with A "Doo-Wop" heritage

Wildwood is a popular south Jersey beach destination for families, especially for families from the Philadelphia and New York areas who come to enjoy this beach destination as an affordable, fun, and a wonderful place to take the kids for a summer vacation.

The Wildwood(s), with three family fun municipalities (North Wildwood, Wildwood, and Wildwood Crest), feature free, wide, white, powdery sandy beaches, a world class boardwalk with amusement piers, restaurants, and "Doo Wop" 50's and 60's themed lodging accommodations.

With the onset of the Doo-Wop era, taken from the music industry's definition of that period from 1948-61, working class people were experiencing an increase in leisure time, affluence, and new cars that are now known as classic "Doo-Wop" cars.

This demand spurred the development of the town's motel lodging that has since become known as "Doo Wop Architecture." You could drive and park your car right alongside your room and didn't have to cart your luggage through the hallways or worry about the kids making noise or tracking their sandy feet indoors.

Top North Wildwood Hotels and Motels

Top Wildwood Hotels and Motels

Top Wildwood Crest Hotels & Motels