Spring Lake, New Jersey - A Visitors Guide

Spring Lake, affectionately referred to as the "Irish Riviera", is a small beach resort town with huge Victorian houses, manicured lawns, tree-lined streets, flower filled parks, and a well managed beach that's never been corrupted by honky tonk.

In the mid 1800's, Spring Lake was a summer getaway for well healed leaders of industry, and up until today, this small community has retained much of the exclusive atmosphere of that era.
It is possible to wander around this beach front community, even in peak summer season, and see very few people and almost no traffic. In the fall, the town reverts to its year-round population of less than 4,000 people and becomes even more tranquil.

Spring Lake Things to See and Do
The Spring Lake Community  Theatre


The theatre is known for producing Broadway-quality musicals, comedies, and dramas, with professionally talented casts. Each year, the theatre puts on six different shows per season, with the opening night ticket sales of each donated to a different, well-deserving area charity.
Website
The Beach & Boardwalk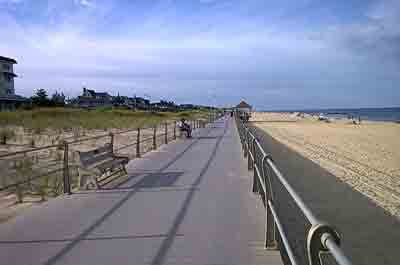 The boardwalk is a tranquil walkway without any neon lights or "honky tonk" shops. It is the longest, uninterrupted, non-commercial boardwalk in the State of New Jersey.
Beach Website
St. Catherine Church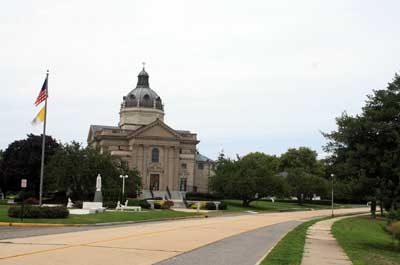 Located in a beautiful setting across a from over the lake, Inside walls are adorned with paintings by internationally acclaimed portraitist and ecclesiastical artist, Gonippo Raggi.
Church Website
Third Avenue Downtown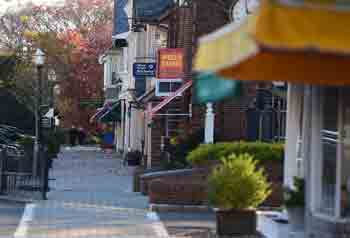 A charming, tree-lined street with many upscale boutique shops, cafes, and restaurants.. Not a place for chain stores and tourist souvenir shops.

More Spring Lake Information