The Best New Jersey Special Needs Camps for Kids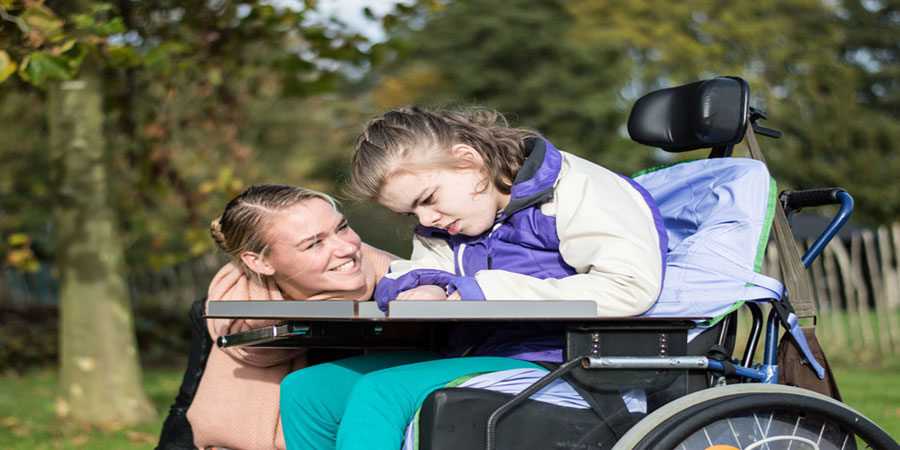 Discover The Top New Jersey Special Needs Camps
For Children And Adults
New Jersey is fortunate to have a variety of Special Needs Camps that provide opportunities for children to experience a fun and adventuresome program with children of their own age and interests. Many camps come equipped with medical staff to care for specific disabilities, and/or have one-to-one volunteer companions. Some also open their camps at no cost to families.

Here's a listing of New Jersey's top summer camps for kids and adults with special needs.

New Jersey Kids Cancer Camps
Camp Quality New Jersey

Sandyston, NJ
Website
The Camp is free to children ages 5 -17 having been diagnosed with cancer
Offers a week long, overnight night camping experience and year round programs for kids with cancer.
A unique program of personal attention. Each camper is paired with an adult companion. At camp, a companion spends the entire week by his/her camper's side. Companions are trained to help the camper regain the life they once had. As a companion, they are there to help their camper do what normal kids do --- have fun, be away from protective parents, while under the protection and guidance of a responsible adult and role model.
Happiness Is Camping

Blairstown, NJ
Website
Th camp free to children ages diagnosed with cancer and catastrophic blood diseases.. The camp is also free to the siblings of the campers
Camp activities include canoeing and fishing on our pond, swimming in our pool, arts and crafts, theater, nature, volleyball, basketball, high and low ropes course, climbing tower, archery, giant swing, and a zip line that crosses over the pond. Thanks to the generosity of very special friends, we now have an air conditioned, accessible gymnasium complete with a full size basketball court.
New Jersey Kids Diabetes Camps
Camp Nejada
Stillwater, NJ
Website
Open to children affected by type 1 diabetes
At Camp Nejeda children and teens with type 1 diabetes are given the opportunity to live, if only for one or two weeks, in a world where having diabetes is the norm and where there is no need to explain blood sugar testing, finger pricks, insulin injections or 'carb' counting because everyone at camp already understands. Campers with diabetes are free to just be children and to enjoy a fun and educational camping experience in a safe learning environment. They offer a one-week session for new campers, two-week sessions for older campers, and a Leader-in-Training (LIT) program, and a weekend family camping session.
New Jersey Kids Developmental Disabilities Camps
Cambridge School's Summer Program

Pennington, NJ
(609) 730-9553
Website
Offers a program for academic regression. Summer programs focusing on remedial, accelerated, or enriched learning have been shown to have a positive effect on students' content and skill retention. Cambridge School's Summer Program offers a unique opportunity for students to continue receiving academic instruction in the morning and to participate in a variety of enrichment activities in the afternoon.
Camp Acorn
Allendale, NJ
Website
Camp Acorn serves children and adults with developmental disabilities through year round enrichment programs. Their mission is to provide a supportive environment through enrichment programs that address the physical, emotional, and social well-being of children and adults with developmental disabilities. Thier programs help campers build self-esteem, confidence, and life skills that branch into all aspects of their lives.
They offer a summer day camp, "Super Summers"

Camp Sun N' Fun
Williamstown, NJ
Website
Open to children and adults with developmental disabilities.
Camp Sun 'N Fun was founded by The Arc Gloucester in 1962 to offer children and adults with developmental disabilities an opportunity to participate in and enjoy summer recreational activities. Located on over 30 wooded acres in Williamstown, NJ. Camp Sun 'N Fun boasts a variety of amenities, including air-conditioned cabins, barrier-free bathrooms and showers, an Olympic-sized barrier-free swimming pool, nature trail, open areas for sports and recreation, an on-site medical facility that is staffed 24 hours a day, and Sunshine Inn an air-conditioned building where campers eat and enjoy activities if the weather is too hot or rainy.

Rising Treetops
Oakhurst, NJ
Website
732-531-0215
Open all year, serving children and adults with special needs, including autism and physical and intellectual disabilities, through their summer sleep away camp, year-round overnight respite (planned and emergency), and day respite care programs.





New Jersey  Kids Visual Impairment Camps
Camp Marcella

Rockaway, NJ
Website
They offer a Challengers Summer Camp for Ages 13- 18, in August. Challengers Camp Activities are designed to meet the individual needs of campers. Small group activities are planned to engage teens while working on fine and gross motor skills, socialization, traditional life skills, and providing a traditional camping experience. Children will have the opportunity to explore camp's natural setting with hands on activities.
Thier summer camp ground designed specifically for children and teens with blindness, visual impairments and special needs, designed and owned by the NJ Camp for Blind Children (NJCBC) incorporated, a non-profit organization. It's located on 200 acres of woodland surroundings and a clear fish laden lake, with all of its facilities designed for the best possible care of visually impaired children. The camp is located in one of the few areas of New Jersey that has not been touched by suburban sprawl. Camp is adjacent to the Pequannock Watershed, Farny State Park and a large Boy Scout Reservation. The combination of abundant wildlife, woods, lakes and serenity brings campers to an idyllic setting. The objective of NJ Camp for Blind Children Inc. is to provide, promote and maintain a recreational, educational and rehabilitative camp primarily for visually impaired children.


Helen L. Diller Vacation Home For Blind Children

Avalon, NJ
Website
The Camp is free to children ages from seven years in age to fifteen years with a visual impairment. The camp offers a variety of activities both on and off grounds. The on-site activities include: a talent show, arts & crafts, play time on the playground, hanging out with friends, audio books, and more
For off-sites activities, their mini-bus provides transportation to off-site activities such as Amusement Park rides at Morey's Pier, The Cape May County Park / Zoo, a water park, and more.
The camp is located in a three story house with no elevator and therefore not equipped to handle campers with a physical handicap that would hinder them walking up and down stairs.
Other disabilities and/or special needs Camps
Camp Bright Feathers
YMCA of the Pines
Medford Lakes, NJ
Website
They offer a one week in August overnight camp for ages 7-16 for children and teens affected by HIV/AIDS and/or violence through a nurturing overnight camp program that focuses on improving the health, well-being and self-sufficiency of all. Camp Bright Feathers provides a stress-free, fun, recreational camp in the woods for these children that are dealing with an assortment of issues back at home. It's a chance for these children to be just kids.
The camp sits on over 800 acres in the heart of the pine barons. The camp has two man made lakes where the children can go swimming, boating, and fishing. The campers also participate in land sports, arts and crafts, nature, horseback riding, hiking, tractor rides, campfires, talent show, a dance, and karaoke.
Camp Clover
Warren, NJ
Website
A four-day bereavement day camp designed for children and teens that have recently lost a loved one. Sponsored by Atlantic Visiting Nurse, the Camp focuses on children, who have completed grades 1 through 8, dealing with the loss of a parent or someone who was very close to them.
Free of charge, Camp Clover offers traditional fun summer camp activities, such as swimming, basketball, arts and crafts, combined with grief education and emotional support.
Camp Firefly
YMCA of the Pines
Medford Lakes, NJ
Website
For children who have lost a parent, sibling or other special person through death, Camp Firefly provides a special place to share feelings, to make new friends, and to find relief from grief. Throughout the camp weekend, activities designed to help ease grief are combined with traditional fun camp experiences such as swimming, canoeing, cookouts, and arts-and-crafts. The camp is fully staffed by professional counselors and trained volunteers.
They offer a two day overnight weekend camp for children 7 to 14 years old. Residency Requirements: Must reside in Burlington, Camden or Gloucester, NJ counties
Camp Merry Heart
Hackettstown, NJ
Website
Open to youth Independent to Moderate Care youths aged 6 - 21, and Independent to Moderate Care adults 18+
Located on a 123 acre facility, they offer year-round programs in a beautiful and safe setting that provides opportunities for self-determination and group participation, along with physical exercise. In addition, Camp Merry Heart offers fun recreational trips and excursions, and weekend getaways that supply much-needed respite for family caregivers.
Camp NOVA
Monmouth & Sussex Counties
Website
Serving children and young adults with epilepsy and other developmental disabilities, They offer an (Overnight) Children and Adults (age 12 & up) in Sussex County, and Day camp Children (ages 5 to 15) Monmouth County.
They are dedicated to creating a wonderful opportunity for children and young adults living with epilepsy and other developmental disabilities to enjoy summer camp. Each summer, campers enjoy a week of traditional camp activities such as, swimming in the lake, boating, fishing, zip lining, arts and crafts, yoga, dancing, acting, and of course s'mores at the evening campfire.
Camp Shriver
Lawrenceville, NJ
(609) 896-8000
Website
Special Olympics can trace its roots to a backyard summer camp started by Eunice Kennedy Shriver, known as Camp Shriver, five years before the Special Olympics movement began. New Jersey embraces this legacy by hosting our own version of Camp Shriver every summer.
Camp Shriver is about fitness, wellness, sports, fun, and learning.