New Jersey Special Needs Camps for Kids
Special needs camps --- overnight, sleep away, camps
for children 5-18 years of age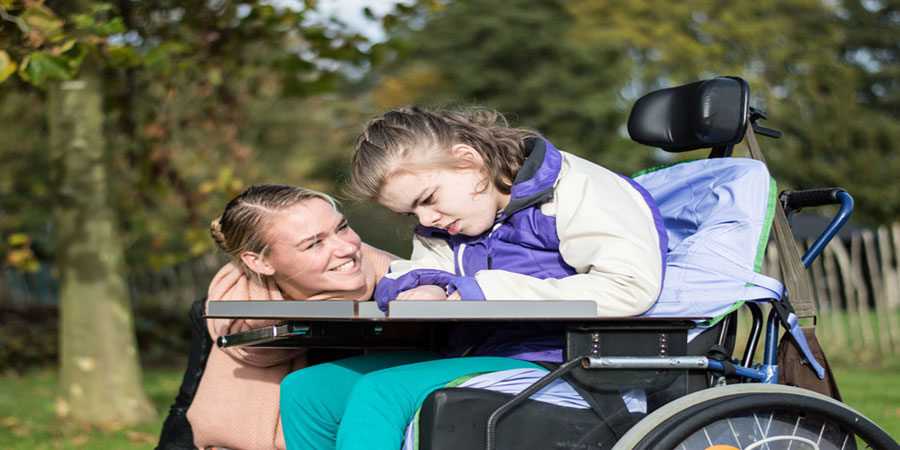 The New Jersey special needs camps include camps for kids with cancer, diabetes, developmental disabilities, and visual impairment
NJ Kids Cancer Camps
Camp Quality New Jersey

Sandyston, NJ
Website
The Camp is free to children ages 5 -17 having been diagnosed with cancer
Offers a week long, overnight night camping experience and year round programs for kids with cancer.
A unique program of personal attention. Each camper is paired with an adult companion. At camp, a companion spends the entire week by his/her camper's side. Companions are trained to help the camper regain the life they once had. As a companion, they are there to help their camper do what normal kids do --- have fun, be away from protective parents, while under the protection and guidance of a responsible adult and role model.
Happiness Is Camping

Blairstown, NJ
Website
Th camp free to children ages 6-15, diagnosed with cancer and catastrophic blood diseases.. The camp is also free to the siblings (aged 6 -15) of the campers
Camp activities include canoing and fishing on our pond, swimming in our pool, arts and crafts, theater, nature, volleyball, basketball, high and low ropes course, climbing tower, archery, giant swing, and a zip line that crosses over the pond. Thanks to the generosity of very special friends, we now have an air conditioned, accessible gymnasium complete with a full size basketball court.
NJ Kids Diabetes Camps
Camp Nejada
Stillwater, NJ
Website
Open to children affected by type 1 diabetes
At Camp Nejeda children and teens with type 1 diabetes are given the opportunity to live, if only for one or two weeks, in a world where having diabetes is the norm and where there is no need to explain blood sugar testing, finger pricks, insulin injections or 'carb' counting because everyone at camp already understands. Campers with diabetes are free to just be children and to enjoy a fun and educational camping experience in a safe learning environment. They offer a one-week session for new campers, two-week sessions for older campers, and a Leader-in-Training (LIT) program, and a weekend family camping session.
NJ Kids Developmental Disabilities Camps
Camp Sun N' Fun

Woodbury, NJ
Website
Open to children and adults with developmental disabilities.
Located on over 30 wooded acres, the camp offers a variety of amenities, including air-conditioned cabins, barrier-free bathrooms and showers, an Olympic-sized barrier-free swimming pool, nature trail, open areas for sports and recreation, an on-site medical facility that is staffed 24 hours a day, and an air conditioned building where campers eat and enjoy activities . For Campers, their programs provides opportunities to make new friends, opportunities to develop independence and opportunity to gain self-esteem through success in fun activities such as nature appreciation, arts and crafts, sports and games, music and dance, theme parties and much more.
NJ Kids Visual Impairment Camps
Helen L. Diller Vacation Home For Blind Children

Avalon, NJ
Website
The Camp is free to children ages 7 -15 with a visual impairment that can be verified with an eye report. The camp offers a variety of activities both on and off grounds. The on-site activities include: a talent show, arts & crafts, play time on the playground, hanging out with friends, audio books, and more
For off-sites activities, their mini-bus provides transportation to off-site activities such as Amusement Park rides at Morey's Pier, The Cape May County Park / Zoo, a water park, and more.
The camp is located in a three story house with no elevator and therefore not equipped to handle campers with a physical handicap that would hinder them walking up and down stairs.
Other disabilities and/or special needs Camps
Camp Merry Heart
Hackettstown, NJ
Website
Open to youth Independent to Moderate Care youths aged 6 - 21, and Independent to Moderate Care adults 18+
Located on a 123 acre facility, they offer year-round programs in a beautiful and safe setting that provides opportunities for self-determination and group participation, along with physical exercise. In addition, Camp Merry Heart offers fun recreational trips and excursions, and weekend getaways that supply much-needed respite for family caregivers.
---