Best South Jersey Christmas Events
2023 Edition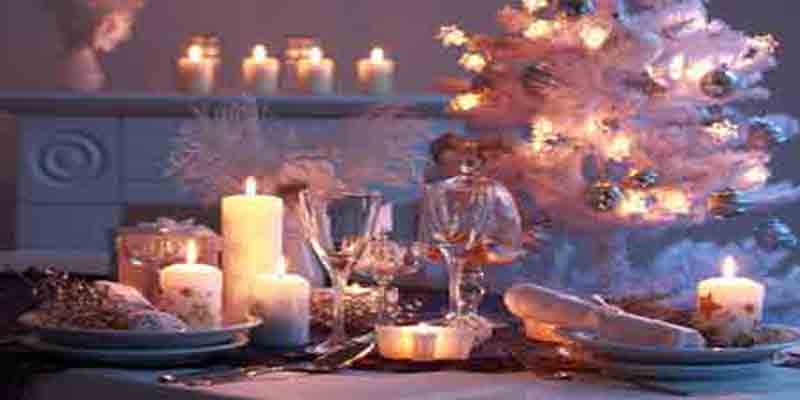 Your Guide to the top 2023 South Jersey Christmas Events Including Tree Lighting Celebrations, Festivals, Parades, and more
Experience Holiday and Christmas events and attractions in New Jersey, whether it's jingle bells, Christmas tree lighting, carol singing, or just reenactments of past New Jersey Christmas events, The attractions during the Christmas season in NJ are always festive. Many of these events begin the day after Thanksgiving with the traditional start of the Christmas Holiday season

Note: Sometimes conditions require cancellations or changes of dates, times and location which are not reflected in the original schedule. Before planning a trip to visit one of the listed events, it is suggested that you call the event sponsor to confirm the event schedule or for additional information on the event.

Stay tuned --- we will be updating this list as the event sponsors confirm this year's events.

Multi-date 2023 South Jersey
Christmas Events

An Old Fashioned Christmas in Cape May
November 17th, 2023 through January 1, 2024 (Open daily except Thanksgiving and Christmas )
Cape May, NJ
Website
This seaside town is transformed into a Dickens village for the holidays with garlands of fragrant greens and twinkling gaslights. Wrap yourself in the warmth of holiday spirit and sample a variety of fun tours and events.
The holiday season kicks off with the tree lighting ceremony on November 18th. Other events include Christmas Candlelight house tours, Santa's Trolley rides, and more!

DiDonato's Magical Holiday Express
November 17th - December 23, 2023; Hours: 4:45 pm - 9:00 pm
DiDonato's Family Fun Center
1151 S White Horse Pike
Hammonton, NJ
Website/Tickets
Cost: $19.95 - $24.95, Children 12 months and younger are free.
This holiday event features a ride on an exciting train through millions of Christmas lights. The fun includes meeting Santa, a gift from Santa, a holiday movie, cookies, and a walk through the Holiday Village.


Diggerland Drive thru Holiday Light Show
Friday, November 17th until Sunday, December 31st, 2023; 5:30pm - 9:30pm
Diggerland
100 Pinedge Drive
West Berlin, NJ
Website/Tickets
Cost: $34.95/car
This holiday event features a Drive a mile-length course through America's only construction theme & water park to witness hundreds of thousands of lights, tour their holiday displays, enjoy tasty treats, and listen to our very own radio station to fill your car with holiday spirit!
Lights on Olmstead Lane
November 17th, 2023 Thru January 7th, 2024; Sunday - Thursday 5PM - 9:30PM, Friday & Saturday 5PM - 10:30PM
5 Olmsted Lane
Cinnaminson, NJ
Website
Can't miss this one! They have their own radio station synchronized to the lights, celebrating Thanksgiving, Diwali, Hanukkah, Christmas, and New Year's.
Donations are raised to support Childrens Hospital of Philadelphia (CHOP) and the Food Bank of South Jersey.
Visit their website and make a donation to one of the charities they're supporting.
Christmas Fantasy with Lights Parade
On selected dates, November 18th thru - December 30th, 2023
Storybook Land
6415 Black Horse Pike
Egg Harbor Township, NJ 08234
(609)-646-0103
Website
Come experience holiday magic right before your eyes!
On the first Night, November 19th, :join in as they welcome Mr. & Mrs. Claus to Storybook Land for the season! Meet and Greet with characters, enjoy festive tunes from the award-winning Fralinger String Band, and more! Watch as Santa Claus appears in his chimney, waves his magic wand, and lights Storybook Land with over 1 MILLION lights! All rides and snack bars are open!
South Jersey Holiday Lights Show
Selected nights from November 18 until December 30, 2023; Opens at 5pm
Bridgeport Speedway
83 Flood Gate Rd
Swedesboro, NJ 08085
(856) 213-2838
Website
The South Jersey Holiday Light Show is the only drive-through holiday light spectacular in Southern New Jersey! Featuring dozens of dazzling, larger-than-life holiday themed displays to delight the entire family! Visitors are welcomed to bundle up in their car, pack a favorite snack or beverage and tune their radio to enjoy the synced light performance as they travel the more than 1 mile route through the holiday light show!
The show is approximately 20-25 minutes long.
Wildwoods' Family Holiday Celebration

November 19th unti December 31st, 2023
Downtown
Wildwood, NJ
Website
609.729.9000
The Wildwood's holiday celebrations features plenty of entertainment and activities to help Create Family Memories including, bonfires, parades, light shows, craft fairs, tree lightings, visits with Mr. and Mrs. Claus and so much more.
Cape May Seashore Lines Santa Express

Select weekdays and every weekend between Thanksgiving and Christmas!
Cape May Seashore Lines
Reading Ave. & Mill Road
Tuckahoe, NJ
Website
A Christmas Tradition for Atlantic and Cape May Counties. Ride the Seashore Lines on a historic, comfortable and fun train ride with Santa Claus, as Santa returns to visit with children (young and older!) on board The Santa Express!
Smithville Holiday Light Show On The Lake
From Thanksgiving, until January 6th, 2024; Every day of the week, 5:30 to 8:30pm
Historical Smithville
615 E. Moss Mill Rd.
Smithville, NJ 08205
Website
609-748-8999
Over 120 Christmas Trees made from over 50,000 Christmas lights, magically float on Lake Meone in the center of Historic Smithville. The moment darkness falls, an orchestrated show of lights and music is played out across the lake. The lights seem to dance and chase each other to the music all the while reflecting of the water's surface. This show can be seen from either side of the village as well as the bridge.
Adventure Aquarium's Christmas Underwater
November 24 - December 24, 2023
1 Riverside Dr.
Camden, NJ
856-365-3300
Website
Discover an incredible world of seasonal under-the-sea fun! Scuba Santa will be back in Ocean Realm, sharing Christmas cheer with kids (and animals!) of all ages! Explore even more holiday decor than ever before, including underwater light displays, festive new shows and the World's Tallest Underwater Christmas Tree!
Christmas Light Show
November 24th - December 23rd, 2023
Johnson's Corner Farm
133 Church Rd.
Medford, NJ 08055
609-654-8643
Reservations
Cost; Varies with activities -
The Market is transformed into a Christmas wonderland with thousands of Twinkling lights attached to the wagons so that you are surrounded with at computerized light show set to the music of Christmas. Intensify your experience with a pair of 3D snowflake glasses that turn every light into a snowflake.
Their Musical Light Show Hayride that will take your family around the farm. You will be surrounded by a light show set to your family's favorite Christmas tunes. View the Farm with Decorated Barns, Tractors and Farmhouses.
2023 South Jersey
Christmas Events

Winter Village at the Ludlam
November 24, 25, 2023
corner of JFK Boulevard and Landis Avenue
Sea Isle City, NJ
Website
This Thanksgiving weekend Holiday event features live music, ice skating, holiday vendors, and for the kids, a visit by Santa Claus in the Family Tent.
Collingswood Holiday Parade
Saturday, November 25, 2023; beginning at 10 am
Downtown, Collingswood, NJ
Website
The parade features lively seasonal entertainment, including marching bands, dancers, holiday characters, giants on stilts, floats, mummers, sports mascots and live music!
The parade will begin at Zane Avenue and continue to West Linden Avenue, through the heart of historic Collingswood.  
Mullica Hill Lights on Main
Saturday, November 25th, 2023; 5 PM - 9 PM ( Raindate is November 26th)
South Main Street
Mullica Hill, NJ
Website
Christmas will officially begin when the 60 foot Christmas is lit. Come join in the revelry, festivities and laughter! Carriage rides along Main Street. Delicious refreshments and drinks. Activities for the kids. Christmas carols, and a visit from Santa.
Santa's Tree Lighting Celebration
Saturday, November 25th, 2023; 3pm - 6pm
Cape May County Park and Zoo
707 U.S. 9, Middle Township
Middle Township, New Jersey 08210
Web Site
Contact: (609) 465-5271, Email: [email protected]
Cost: Free admission
The Ceremony and Lighting of the Tree will be at 5:00 P.M. Vendors with collectibles and crafts for sale including unique items from the Cape May County Associations of Zoo Keepers will be available from 2:00 pm - 6:00 pm. The Zoo will be open from 10 am to 3:30 pm. The celebration will include live holiday music by the John Walter Cape Community Band, bounce house castle & slide, character appearances, free treats for all and a visit by the jolly man himself in the red suit. Also don't miss the performance of "Elves Gone Wild."

Swedesboro Christmas Parade & Tree Lighting
Saturday, November 25, 2023; Parade @ 1pm. Lighting @6:30 pm
Swedesboro Borough Hall
1500 Kings Highway
Swedesboro,NJ 08085
(856) 467-0202
Website
Kings Highway will be alive with Christmas cheer as Swedesboro celebrates the start of the holiday season with its annual Christmas Parade on Saturday, November 26th at 1pm. The parade will take place on Kings Highway at Walter Hill School and will continue all the way through the downtown where it will end at Church Street.
The annual Christmas tree lighting and caroling at the Swedesboro Borough Hall, @ 6:30 pm. Refreshments will follow.

Showboat Atlantic City Tree Lighting Ceremony
Tuesday November 28, 2023: 4:30pm - 9pm
Showboat Resort
801 Boardwalk
Atlantic City, NJ
Website
This event features the lighting up of the city's iconic boardwalk with a 50-ft Christmas tree for the holiday season.. Bring your family and friends to this in-person event and experience the joy of the holiday season. Enjoy live performances by local artists, indulge in delicious seasonal treats, and participate in fun activities for all ages.

Atlantic City Tree Lighting Ceremony
Friday, December 1, 2023 @ 5pm
Boardwalk
Atlantic City, NJ
Website
The official kickoff event to the 2023 Atlantic City Holiday Experience will take place on the world-famous Boardwalk at Bally's Atlantic City Hotel & Casino. Trees throughout the city will be lit simultaneously.
Enjoy complimentary hot chocolate, holiday treats and more! Get in the holiday spirit by donating a new unwrapped toy to our Toys for Kids toy collection or a cash donation to 177th FW Spouse Foundation.

Ocean City Christmas Parade
Friday, December 1, 2023: 6:00 PM
Ocean City, NJ
Website
Parade begins on Asbury Avenue from 6th Street and continues to 11th Street

Renault Winery Tree Lighting
Friday, December 1, 2023; 4pm - 8pm
Renault Winery Resort
72 N Bremen Avenue
Egg Harbor City, NJ
Website
Tree lighting at 6:30pm
Grand Opening of Vintner Wonderland! Be part of a cherished tradition as we illuminate our magnificent Christmas tree made from historic barrels, casting a warm and festive glow over this historic estate. This joyous occasion marks the official beginning of their vintner wonderland festivities. Photos with Santa and Ice Skating will be open for all in attendance!

Somers Point Christmas Parade and Tree Lighting
Friday, December 1, 2023: @ 6:30pm
Somers Point, NJ
Website
The annual Christmas Parade and tree lighting, starting at 6:30 p.m. The parade begins at Dawes Avenue and continues along Shore Road to City Hall, 1 W. New Jersey Ave. Somers Point. Volunteer Fire Companies 1 & 2 will escort Santa Claus to City Hall where the tree lighting will take place after the parade. Parade participants can include floats, vehicles, bands, and walkers.

Annual Dickens Festival
Saturday, December 2, 2023; 4:30pm - 9pm ( Rain or Shine )
Main Street
Medford, NJ
Website
Admission is free
This annual family event transforms downtown Medford into a Victorian-era Christmas wonderland. The event features:
Holiday Carolers * Great Food * Hot Chocolate * Magic, Comedy, Juggling * Live Presentations

Atlantic City Winter Wonderland Parade
Saturday, December 2, 2023: 10:00am - 12:00pm (rain date Dec 9th)
Atlantic City, NJ
Website
The parade route will be along Atlantic Avenue from Albany Avenue to South Carolina Avenue.
Spectators can grab a spot anywhere along Atlantic Avenue or in Center City Park to enjoy the festivities. Following the parade, a meet and greet with Santa Claus and Mayor Marty Small, Sr. will take place at Center City Park on South Carolina Avenue and Bacharach Blvd. along with a drill team performance battle with the bands to conclude the event.

Hereford Inlet Lighthouse Christmas Tree Lighting
Saturday, December 2, 2023; (5 p.m)
Hereford Inlet Lighthouse Courtyard
1st & Central Avenues
North Wildwood, NJ
609.522.2955
Website
Admission: Free
Festive ceremony will take place at the Hereford Inlet Lighthouse Courtyard. The Christmas tree lighting event includes music, refreshments, free tour of lighthouse and Santa Claus!

Noyes Holiday Market & Gingerbread Village
Saturday & Sunday, December 2nd, 3rd, 2023: from 12-5 pm
Noyes Arts Garage of Stockton University
2200 Fairmount Avenue
Atlantic City, NJ
Website
609-626-3805
Cost: Free
This family friendly event features a premium selection of vendors display and sell handmade items at the Noyes Arts Garage of Stockton University. Santa will be flying in for photos! From noon to 2:00 p.m., families and children are welcome to have a FREE portrait taken with Santa by a professional photographer. Craft kits and make-and-take activities will be available.

Annual Ship Bottom Christmas Parade
Saturday, December 2, 2023 @1pm
On Long Beach Blvd. from 5th-25th Streets.
Ship Bottom, NJ 08008
609-494-2171 x102
Website
The parade steps off at 1pm along Long Beach Blvd from 5th to 25th Streets.

Wassail Day & Winter Encampment
Saturday, December 2, 2023 11:00am-2:00pm
Historic Cold Spring Village
720 US Rt 9
Cape May, NJ
Website
Admission for Wassail Day is $5.00, FREE for HCSV Members
The Village paths come alive with the sights and sounds of the holiday season at this event!
Select buildings will be open where guests can enjoy live music, hot beverages, and holiday treats served by historical interpreters in period clothing.
Live music will be provided by Ministers of Apollo.

West Cape May Christmas Parade
Saturday, December 2nd, 2023 @5pm ( Rain date Sunday December 3rd.)
Cape May, NJ
609-884-1005
Website
the parade marches through town beginning at the West Cape May Volunteer Firehouse heading South on Broadway, turning East on Perry, and finishing its route through to the end of Carpenter Lane in the City of Cape May. Each year a small group of volunteers assemble creating an unforgettable hometown memory, made possible by the donations received through out the year by the Community and its guests!

Winterfest
Saturday, December 9, 2023; 1 PM - 7 PM
Historic Smithville Park
803 Smithville Road
Eastampton, NJ
Website
This family event features a elebration of all things winter that will warm your heart. It's a magical setting on the grounds of Historic Smithville Park. You will find wandering carolers dressed in Victorian attire, holiday activities for all ages, including live entertainment, a wine and mulled cider tent, a Holiday Marketplace, ice skating, ice carving, art exhibits curated for the season, and, of course, Victorian Santa!



More New Jersey Christmas Events