Best New Jersey Resident Camps For Kids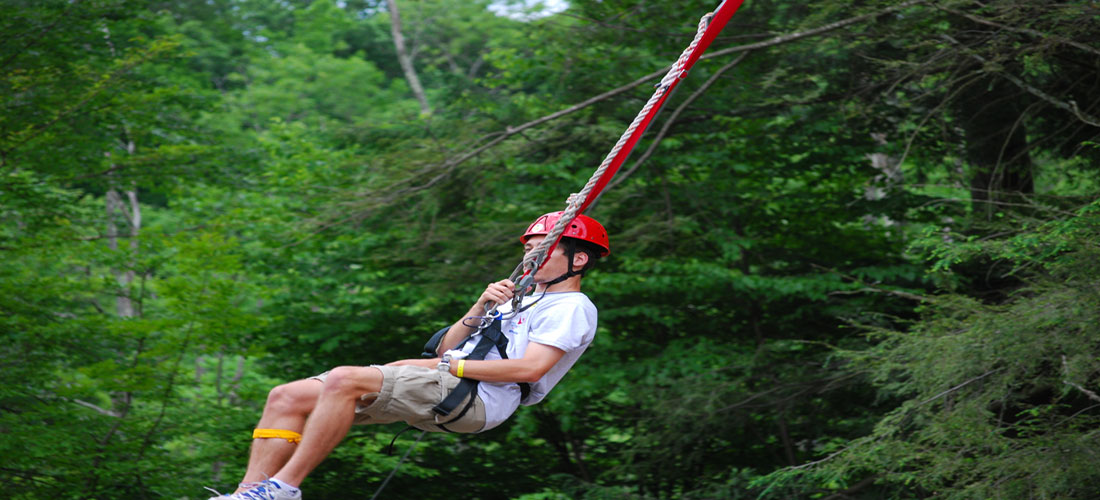 Discover The Top New Jersey Overnight, Sleepaway, Resident Camps
For Kids 7-18 Years of Age

Sleep away, overnight resident camps offer a variety of programs that focus on healthy, developmentally, appropriate experiences, discovery, and learning opportunities for leadership and personal growth.
Northern New Jersey Sleepaway, Resident Camps
Baptist Camp Lebanon
Lebanon, NJ
Website
Open to campers from 1st through 12th grade, from June to September
A Christian focused, religious affiliation noncompetitive, with programs oriented on living in community with others
Children live in cabins, teaching them to live together and to experience the benefits of Christian community. There is regular worship and Bible study with an opportunity for commitment to Jesus Christ. One-to-one relationships with counselors reinforce Christian Values. Skill development and recreation are also important. Campers are taught how to play games well, and also how to play for fun. A balance between competitive and non-competitive activities is maintained. Programs are geared to discovery and togetherness. Campers have numerous opportunities to create happy memories.
Camp Coley

Mount Allamuchy Scout Reservation
Stanhope, NJ
Website
For girls and boys entering grades 3-12.
Camp Coley is a one week, co-ed, overnight camp for
A week-long co-ed resident camp held at the beautiful Mount Allamuchy Scout Reservation where campers will have the opportunity to experience adventures and take on new challenges that help them feel good about themselves.
Age appropriate activities include swimming, boating, first aid, ecology, outdoor skills, hiking, crafts, rock climbing, all terrain vehicles, shooting sports, COPE (challenging outdoor personal experience), sports, games, songs, campfires and a Thursday night dance with a DJ. Campers are divided by grade level and gender, and are supervised by Camp Coley counselors as well as the Boy Scout staff.
Camp Glen Gray
Mahwah, NJ
Website
Open year round, the camp offers a wide selection of cabins, leantos and tent sites. Its large capacity cabins and campsites are particularly attractive for scouts and other youth groups. While camping in the Glen, you can hike trails with scenic overlooks, fish in Lake Vreeland, or simply enjoy nature.
Family camping. Every child must be accompanied by at least one adult family member (21+) An overnight family camping and hiking facility with over 750 wooded acres in the Ramapo Mountains where families and groups can rent cabins, leantos, and tent sites. They offer a wide array of fun outdoor events and activities for your families enjoyment. Their camp programs are geared to teaching people of all ages to enjoy the wilderness.
Cross Roads Camp and Retreat Center
Port Murray, NJ
Website
Open to boys & girls, complted grades 3-10
A Christian based camp under the direction of the Episcopal Diocese of Newark . The summer camp experience packed with fun activities, faith building and new friendships. The program is based on a safe and diverse Christian Community for all to enjoy. The summer camp experience provides action packed days, innovative evening programs, various worship and faith building experiences, comfortable cabin living, new friends, and a close family like atmosphere.
Hands In 4 Youth
West Milford, NJ
Website
Ages 6-17
They offer 12- and 19-day trips provide exciting and challenging age-specific adventures.
The camping programs bring together a large group of campers and staff members from various races, religions, and cultures to live, learn and play together. They are committed to providing enriching summer camp experiences to deserving young people from communities with limited opportunity and choice. 
They aim ensure that summer camp is affordable for all children. Each child's fee is set individually, taking into account family income and size and using a sliding fee scale. Our fees are a great deal less  than other summer programs, and sibling discounts are available. Financial aid and scholarships are offered based on eligibility. Transportation to camp is provided from NYC, Nassau and Suffolk counties, and selected locations in New Jersey at no additional cost.
Hope Conference and Renewal Ctr
Hope, NJ
Website
Open to boys & girls, completed grades 1 to 12.
Situated on a hillside overlooking Little Silver Lake, with 125 acres of forests, wetlands, fields and lawns with programs having a Christian focus.
Lindley G. Cook 4-H Camp
100 Struble Road
Branchville, NJ 07826
973.948.3550
Website
Open to kids aged 8-16
4-H Ccamp is owned and managed by Rutgers Cooperative Extension.
Campers enjoy spending a week at their beautiful facility living in the woods, trying new things and they depart with new friends, increased self-confidence, and memories that will last a lifetime.
This is a tech free environment for both campers and staff, there are no phones, tablets, computers, or screens of any kind. This allows our campers to focus on the lost art of connecting person to person during perhaps the only week of the entire year they won't come into contact with a screen.
The camp sits on 108 acres lined with hiking trails beside our own beautiful little lake, Lake Shawanni. In addition to their collection of original and rustic camp buildings, 4-H Camp has archery ranges, recreation fields, campfire rings, and a ton of other areas dedicated to playing outside and enjoying the great outdoors.
Star Lake Camp
268 Macopin Road
Bloomingdale, NJ
(973) 838-4378
Website
Open to boys & girls ages 7 - 14
The Salvation Army's 's Star Lake Camp offers an array of outdoor activities for children and is staffed by Christians. The goal is to serve the needs of campers; physical, social and spiritual. For the physical needs, the aim is to help the camper develop good health habits in cleanliness, proper rest, balanced diet, exercise and care of the body. To meet social needs the camp provides an opportunity for each camper to contribute to and receive from a group living experience. The aim is to help campers make their own right decisions, stimulate creativity and foster independence.
Trail Blazers
Montague, NJ
Website
Ages 6-17
This is a non-traditional decentralized camping and outdoor education experience.
They believe that being in groups and being deeply involved in your own experience is the best way to learn and grow. The programs take place on their beautiful 1000 acre estate in Sussex County, New Jersey. Decentralized programming puts the camper in control! Each day's schedule is tailored to the interests of the group as such, no two sessions are ever the same. Campers experience life in the outdoors by living in tepees and canvas hogans in family-like small camps of 8 to 10 peers, gathering around the fire circle for nightly pow-wows where songs are sung and games are played, after a day filled with a wide variety of outdoor adventure activities, such as mountain biking, swimming and canoing in our 55 acre lake, archery, nature crafts, hiking and backpacking, outdoor cooking, and fishing.
YMCA Camp Bernie
Port Murray, NJ
Website
Co-ed, open to kids entering grades 2-10.
Campers are grouped into Units by gender and age, with each Unit divided into cabins composed of 8-10 campers and 2-3 counselors. They strive to have campers gain a sense of independence with the freedom to be themselves by offering a variety of activities designed to build confidence, try new things and have fun. A combination of personal choice activities and scheduled programming means that campers have the freedom to customize their experience. Activities include swimming, arts and crafts, basketball, archery, climbing tower, volleyball, canoing, mountain biking and more.
YMCA Camp Linwood Macdonald
1 Flatbrook Road
Sandyston, NJ 07826
Website
Kids entering 2nd to 8th grades
Nestled in the breathtaking landscape of New Jersey's Sussex County, our 200+ acres of pristine lake, ponds, fields, and forests provide an inspiring setting for
Their sleep way programs are geared to inspiring boys & girls to try new things, build & strengthen friendships, reach for new goals, and become more caring, responsible, respectful and honest.
Financial Assistance Available
YMCA Camp Ralph S Mason
Hardwick, NJ
Website
Kids in 2nd - 10th grades
Offers traditional and varied elective program with emphasis on the outdoors. Modern facilities on a 460 acre campus adjacent to the Delaware Water Gap National Park.
There are three kinds of activities at camp: cabin activities, instructional activities, and evening activities. Cabin activities are planned and carried out by cabin groups, the 8-10 bunkmates that are the foundation relationships of camp. Instructional activities are individually selected; a camper chooses three activities for the week, and participates in that activity with other campers who also chose it. Evening activities are large group activities: the whole camp gathers for a campfire or talent show, individual villages play at games or events, or one village sometimes joins another for an even larger group activity.
YMCA Fairview Lake Camps
1035 Fairview Lake Rd
Newton, NJ 07860
973-383-9282
Website
Kids in 2nd - 11th grades
Thier 660 acre camp offers an array of co-ed and single sex options for your child's summer experience. Their camp programs are designed to cater to any skill set, interest, or personality.
Campers have a choice in programs including: Arts and Crafts, Theater, Sailing, Science, & Farm.
Central New Jersey Sleepaway, Resident Camps
Camp Tecumseh
Pittstown, NJ
Website
Open to boys & girls from 7 to 12 with emphasis for disadvantaged children
Run by the Salvation Army. Camp Tecumseh is focused on promoting spiritual, physical, and emotional growth through the Word of God and the love of Christ in a safe and fun environment. The programs at Camp Tecumseh help campers from varying backgrounds grow to responsible maturity through application of Christian principles. The well-trained staff is selected for their interest with children, related education and camping experience. In fact, many of the staff are former campers. Activities include swimming, boating, hiking, fishing, crafts, music, drama, archery, disc golf and more.

iD Tech Camps
Princeton University
Princeton, NJ
1-888-709-8324
Website
Ages 7-17
A leading tech camp offering programs in STEM-based blended learning experience available to kids and teens. Programs feature coding, game development, robotics, and design for kids and teens.
Campers will get a taste of collegiate life this summer! Their courses are held at the Princeton Theological Seminary, the Quadrangle Club, and the Cloister Inn. During university tours, they'll visit the beautiful Ivy League campus, home to iconic Gothic architecture, historic monuments, state-of-the-art facilities, and stunning Lake Carnegie. Students will have the opportunity to study and dine in the historic Princeton Eating Clubs. Join us and build tech skills in one of the world's most prestigious university towns.
Kiddie Keep Well Camp
Edison, NJ
Website
(732) 548-6542
Ages 7-11
A camp for underserved, less fortunate children and senior citizens from Middlesex County.
Located in Roosevelt Park, KKWC's campgrounds can accommodate 150 campers at a time. There are two swimming pools, nine cabins, a dining hall, a health building and learning center. Each year the camp accepts over seven hundred campers across all of its programs.
KKWC's camping programs include health and wellness services, swimming lessons, arts and crafts, music, games, sports and many other fun indoor and outdoor activities.
All programs are provided at no cost to eligible campers.Their camping programs integrate a youth camp, senior and leadership projects, and a year-round project.





Southern New Jersey Sleepaway, Resident Camps

Appel Farm Arts and Music Center
Elmer, NJ
Website
Open to campers, girls and boys ages 7 - 17 years old
A community of creative, welcoming artists exploring music, theater, dance, visual arts, photography, video, recording arts, creative writing, sports and swim. Professional artists and arts educators will guide your child's development based on his or her skill level and interests.
Camp Dark Waters
Medford, NJ
Website
Open to children ages 7 -14
They offer a camping experience based on Quaker values of Simplicity, Peace, Integrity, Community, Equality, and Stewardship. Their programs nurture the spirtual, social, physical, and emotional growth of children and young adults.Children from all racial, religious, and socio-economic backgrounds are welcome.

Camp Haluwasa
377 Ehrke Rd.
Hammonton, NJ 08037
609 561 3081
Website
Ages 8 - 15
A Christ-centered life-building emphasis is also an important part of their program that many young people call the "Ultimate Christian Camping Experience".
The programs are designed to combine a lot of fun with enjoyable mental, physical, and team building challenges. A Christ-centered life-building emphasis is also an important part of their program that many young people call the "Ultimate Christian Camping Experience". Haluwasa also hosts year-round youth events, family events, and guest retreats. Haluwasa has been faithfully serving South Jersey families for over half a century!
YMCA of the Pines
Medford, NJ 08055
Website
(609) 654-8225
Located on 800 acres with pristine lakes that provide the ideal venue for swimming, canoeing and kayaking. Additional activities include, a state-of-the art Challenge Course for team-building and confidence-boosting, archery, land sports and creative arts.
They offer two overnight single gender sleepaway camps.
Camp Ockanickon for Boys Ages 7 - 16, and Camp Matollionequay for Girls Ages 7 - 16
Offering one and two week sessions
The single gender nature of camps means campers experience something different and uniquely supportive. The younger campers are happily engaged in activities and challenges appropriate to their ages, and their teen programs are perfectly suited to older campers as they mature and take on more responsibilities and challenges.