This site has provided information on some the best events and festivals in New Jersey.
Now it's your turn. If you feel that we have overlooked an event or festival that has wide appeal, let us know!
This is your opportunity to write your own review to share your suggestion with future visitors looking for information on New Jersey events and festivals.
***C2_invitation_1972463**
Music Festivals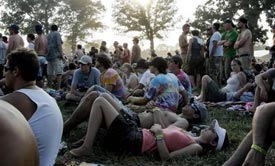 Music Festivals
These are festivals that are enjoyed by people of all ages and include blue grass, country, rock, jazz, folk, contemporary, and many other types of music. The music festivals range from jam sessions to multi-stage performances and can feature any where from up-coming, new breed artists to established, well known performers.