May Events: Our Top Picks To Plan Your Day Out in New Jersey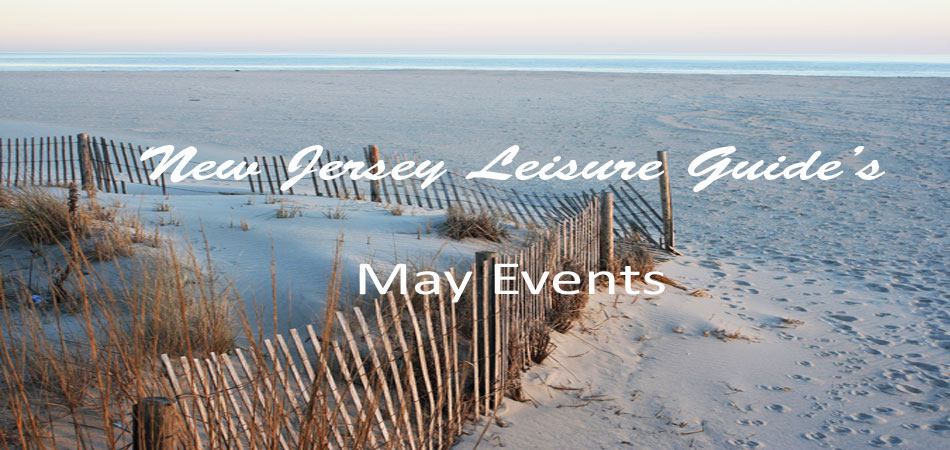 Discover New Jersey's Best May Events: Uncover The Month's Top seasonal attractions, popular events, and hidden gems

The New Jersey May events calendar is packed with exciting things to do in NJ.

May is also the month for the unofficial beginning of summer when visitors will flock by the thousands to the Jersey shore to hit the beaches and the boardwalk amusement parks.
---
NJ COVID 19 Update:
At this this time, New Jersey has lifted all COVID-19 Restrictions.
We  continue to recommend viewers contact the event sponsors before heading out to a listed event to confirm their status.
---
May Festivals and Themed Events
Jersey Shore Wine & Food Truck Festival
May 1, 2021: 12PM – 5PM
FirstEnergy Park
2 Stadium Way
Lakewood, NJ
Tickets
Cost: $20 in advance and $25 if you purchase on the event day
Designated driver tickets and Festival Goers are $5 and include festival admission(rain date: 4/26/20). The centerpiece of the festival will be wine tasting by New Jersey wineries from around the state; the event will also feature live musical entertainment, food and crafters to enjoy!
A portion of the proceeds of this event will benefit Sylvia's Children, a 501(c)3 dedicated to supporting children in Uganda.
Spring Craft Show
Saturday, May 1, 2021; 10:00 AM – 4:00 PM Rain date Sunday, May 2nd
The Historic Village at Allaire Allaire State Park
4263 Atlantic Avenue
Farmingdale, NJ 07727
Tickets
--- Admission is $5 per person 6 years old and up. All proceeds of the day to benefit the educational programming at the Historic Village at Allaire!
This event features over 80 crafters, Allaire artisans, floral exhibits, historic demonstrations and more to kick off our Craft Show season in style!. Join us for our Spring Craft Show and Historic Demonstrations throughout the village. Local artists will be demonstrating their work. Paintings, pottery, textiles and more!
There will be craft demonstrations at the Carpenter, Blacksmith, and Tinsmith shops! General Store, Bakery, Food Truck - Pilsen Gourmet will be open throughout the day!
COVID-19 Rules will apply
Walking Tour of Monmouth Battlefield State Park
May 2, 2021: at 1:30 pm
Monmouth Battlefield
16 Highway 33
Website
Free admission
Meet at visitor center at 1:30 pm
Walnford Day
Sunday, May 16, 2021: from 11:00am to 5:00pm
Historic Walnford
Walnford Road
Upper Freehold, NJ
Website
732-842-4000
Free Event
This family-friendly event offers visitors the chance to explore this historic site and see its 19th century gristmill in action, tour the elegant Waln family home, and go on a horse-drawn wagon ride. Demonstrations for the day include blacksmithing, loom weaving, basket weaving, 18th century music, and more. Admission and parking are free. Please note that face masks are required inside buildings or when social distancing cannot be maintained.
Pour into Summer Wine Festival
May 22, 23, 2021; Noon – 5 p.m. daily
Byrne Plaza
3400 Pacific Ave.
Downtown Wildwood, NJ
609.758.5400
Information
Come wine down with 6 of New Jersey's best wineries as they kick off the summer season in style. Sometimes in life it's worth making "pour" decisions! Why not grab a cozy lounge chair, safely gather friends and family and have your souvenir wine glass ready because the sippin' starts now! Attendees can relax while enjoying the sampling and purchasing of over 100 refreshing NJ wines. The fun doesn't top there…spend the day listening to great live music, shop artisan crafter's works and indulge in delicious eats and treats from some of NJ's favorite food trucks.


Wildwoods International Kite Festival
May 28 - 31, 2021
On the Beach at Rio Grand Avenue
and inside the Wildwoods Convention Center
Wildwood, NJ
Website
732 822 4884
FREE to spectators.
Festivities begin with a Friday night social via the local kite club and the 9:00pm illuminated night kite fly. Saturday includes the silent and loud auctions (open to all) and Saturday and Sunday include the flying of large inflatable kites, sport kite demo's, team flying, as well as family games. Monday features the World Indoor Kite exhibition inside the Wildwoods Convention Center.
Chad Smith of the Red Hot Chili Peppers Makes Jersey Shore Stop on Fine Art Tour
Saturday, May 29, from 7- 10pm, and Sunday, May 30, 2021, from 11am-2pm
Ocean Galleries
9618 Third Avenue
Stone Harbor, NJ
Website
This event features the Art of Chad Smith with two live appearances.
Rock Star. Rock & Roll Hall of Fame Inductee. Six-time Grammy Winner. Fine Artist, and Philanthropist. These are just a few ways to describe Red Hot Chili Peppers drummer Chad Smith. The iconic drummer will be making two live, in-person meet-the-artist appearances. All artwork will be on exhibition and available for acquisition. The exhibition as well as the Chad Smith appearances are complimentary and open to the public, however a minimum purchase is required to spend individual time with the Artist.
NJ Renaissance Faire
May 29, 30, 2021; 10am-6pm
1195 Florence Columbus Road
Bordentown, NJ
Tickets
A Renaissance Faire is a unique and magical phenomenon, one that one truly has to experience to understand.
This family friendly faire will feature a variety of shows, music, human chess match, games, jousting, sword fighting, knights of crossford, wine tasting, beer, and much more. Additionally, there will be an array of vendors selling gifts, clothing, handmade artisan goods, delicious food, and more.
Ocean Township Fireworks
May 29, 2021; @ 8:00 pm - 8:30 pm (rain date May 30th)
Bryant Road
Over Barnagat Bay
Waretown, NJ
Website
Admission FREE
Upcoming Ticketed Events