Jersey City, NJ - A Visitors Guide
A City Rich With Attractions, Entertainment
and Unbeatable Waterfront Views


View of NYC Skyline from Jersey City, Liberty State Park

It is a city with fascinating small ethnic neighborhoods, modern high rise condo towers, and attractions that include museums, a nationally recognized science learning center, and unbeatable, world class harbor views overlooking the New York City Skyline, the Statue of Liberty, Ellis Island, and the Verrazano-Narrows Bridge.
For travelers visiting New York City, Jersey City is a popular place to stay overnight with less expensive hotels, and excellent PATH train service that take you directly to midtown or lower Manhattan.

Jersey City is also steep in history. Before the Civil War, the city was an important stop on the Underground Railroad that led to a secret trail of safe houses that helped runaway slaves escape from the southern plantations. Four main railroad routes converged in Jersey City, and thousands of slaves passed through here on their way to freedom.

Jersey City Today
In recent years, Jersey City has undergone major redevelopment. The city has benefited from being across the Hudson River from New York City and from the relocation of many major corporations; new residents followed to enjoy a less expensive life style than NYC. This development has seen a dramatic increase in new high rise housing, shopping areas, restaurants, and major attractions.

The redevelopment of Jersey City is best exemplified by its waterfront. Construction of tall office towers and apartment complexes have taken hold along the downtown district, while further south, Liberty State Park is also experiencing improvements with the preservation of its natural environment to preserve the wetlands and creation of recreational areas, and the restoration of the historic CRRNJ railroad terminal.

There is no better view in the world than Jersey City's view of the harbor, overseeing the New York City Skyline, the Statue of Liberty and Ellis Island.

Jersey City 's Neighborhood's
The Grove Street area, with easy access from the PATH station, is the center of downtown activity with arts, restaurants, and nightlife.

Van Vorst Park is one of the city's nicest neighborhoods, with tree lined historic brownstone homes, and a convenient walk to the Grove Street Path station, café's and restaurants.

Paulus Hook is a charming neighborhood of Brownstone Row Houses with an excellent view of New York City and is convenient to the ferries to and from Manhattan. It also has many restaurants, arts and shopping throughout the mostly residential district.

The Jersey City financial waterfront, known as Exchange Place, is home to many large financial firms and tall office towers. 30 Hudson Street, at 781 ft and 42 floors, is the tallest building in New Jersey, and the tallest building in the United States which is not within its metro area's largest city.

However, like many financial centers it's virtually deserted after 6 PM.

Journal Square is anchored by the Loews Jersey movie palace, which is also home to live music and art works. A short walk from Journal Square is Little India, where you can sniff the aroma of spices, and sample some of the excellent Indian restaurants.

Newport is a complex of residential condos, office buildings, a marina, restaurants, hotels and the Newport Center Mall with on-site parking for more than 15,000 vehicles.

Jersey City's Major Attractions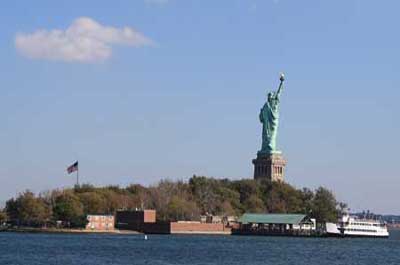 Liberty State Park
Created in 1976 for the U.S. Bicentennial, Liberty State Park is as large as New York's Central Park but is far less developed. It is a prime waterfront location that draws 4 million visitors a year to experience the many world class park attractions.

With sweeping views of lower Manhattan, Ellis Island and the Statue of Liberty, and ferries to all of the above, it is the home of The "Empty Sky" 9/11 Memorial, The Historic Central Railroad of New Jersey Terminal (CRRNJ), Nature Interpretive Center, Liberty Science Center, and Ferry Service to the Statue of Liberty and Ellis Island. It has playgrounds, picnic areas, bike paths, jogging paths, estuary, gardens, a marina and a large, beautiful restaurant with an awesome view. The park is host to many festivals, concerts, and other cultural happenings, and offers a great view of the fireworks displays over the water on the Fourth of July.
Learn more

Liberty National Golf Course
Liberty National Golf Course is the world's most expensive golf course. Opened in 2006, it stretches along New York Harbor with awesome waterfront views of the New York skyline, the Statue of Liberty, and Ellis Island.
Website

Jersey City Museum
Located in the historic Van Horst district of Jersey City, it contains a collection of more than 20,000 objects of regionally significant art and historical objects, and important 20th century acquisitions. The Collection includes over 300 paintings and works on paper by local illustrator and landscape painter August Will (1834-1910), as well as drawings, paintings, prints, photographs, maps, textiles, decorative arts and industrial objects.
Website

Places To Stay

Candlewood Suites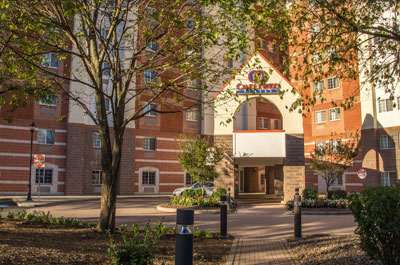 Conveniently located near Harborside Financial Center. If New York City is your destination, the hotel is conveniently located between Exchange Place and Pavonia Path Stations. These trains will take you directly to midtown or lower Manhattan. Each spacious suite has a full kitchen.
Reviews/booking
DoubleTree by Hilton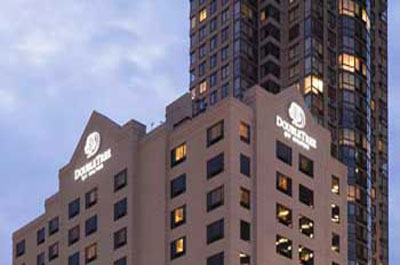 Located two blocks from the Pavonia/Newport PATH train station with easy access to Christopher Street in Greenwich Village, Tribeca and Soho in NYC. Also near the PATH Train via Exchange Place one stop to the World Trade Center and New York Financial District.
Reviews/booking
Marriott Courtyard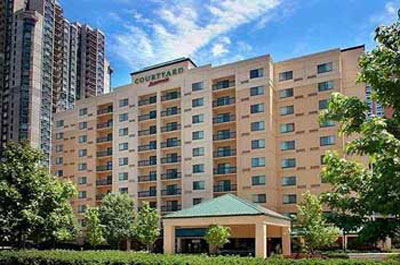 Walking distance to PATH train and ten minutes to NYC. Near Newport Center Mall and 1 block from waterfront.
Swimming Pool, Fitness Center, Broadband Internet Access, Kitchen, Hot Tub, Whirlpool Bath
Reviews/booking
Hyatt Regency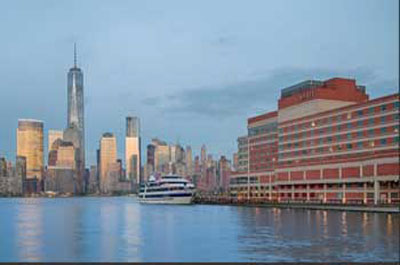 Walking distance to PATH train and ten minutes to NYC for shopping & entertainment.
Waterfront and skyline view of NYC
Fitness Center, Indoor Lap Pool, Promenade for Running - Walking
Reviews/booking
Westin Jersey City Newport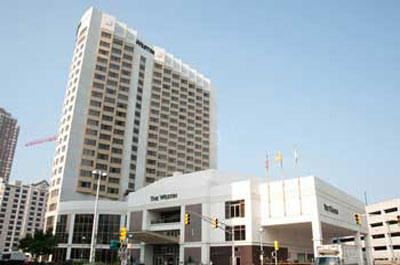 Located on the waterfront in the Newport section with awesome views of NYC. Has many business and leisure amenities including an on site restaurant, the Fire & Oak.
Minutes from Newark Liberty International Airport, and one block from the Pavonia/Newport PATH station to New York City.
reviews/booking
Jersey City B & B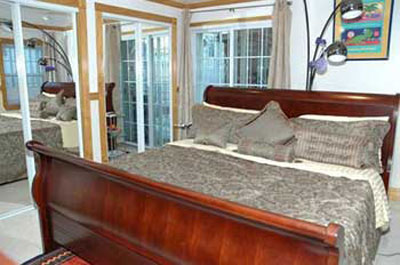 B & B with 3 rooms. 10 minute walk to the PATH train station with a 10 minute ride into Manhattan. Includes soda, and use of computer, printer and office supplies, and box office movies.
reviews/booking
---