Hoboken, New Jersey:
A Visitors Guide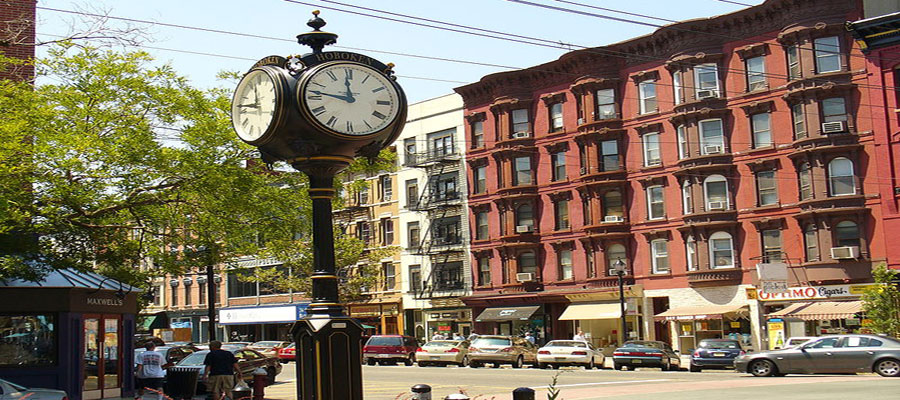 A waterfront city across the Hudson River from New York City,  Hoboken is a vibrant small city and home to a large number of young professionals who take a short commute across the river to work in New York City.

Young professionals who work in NYC are attracted to Hoboken as a less expensive housing alternative to NYC.
Hoboken is a safe city to walk around and a place with many good restaurants, pubs, attractions, festivals, and a world class view of the NYC skyline.

This is a great destination for a day/evening trip or to serve as a home base for tourists visiting NYC looking for a less expensive alternative to the more expensive hotels in NYC.

The commute to NYC is via the PATH underground train that operates 24 hours daily from Hoboken Terminal to 33rd Street and the World Trade Center in Manhattan.

There is also ferry service to NYC from the Waterway ferry station.

Things to Do in Hoboken
Excellent Restaurants, Pubs, and Night Clubs - With a large residential population of young professionals, Hoboken has a very active nightlife with many good restaurants, pubs, and night clubs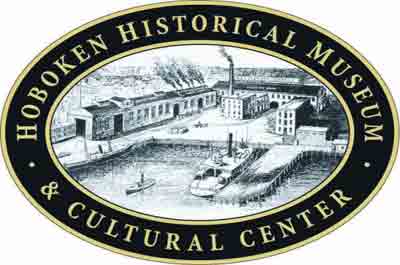 Hoboken Historical Museum
1301 Hudson St
Located on the waterfront, it's one of the oldest buildings in Hoboken. You can do a self guided walking tour with walking tour maps available. Hoboken has a fascinating history of historic sites, events, and contributions to American music. Get a special for map Frank Sinatra fans.
Website
Festivals including:
The Spring Arts & Music Festival in May, The International Film Festival in June, The St. Ann's Festival in July, and The Italian Festival in September.

Parks including;
Frank Sinatra Park, Pier A park with a view of the Manhattan skyline, Pier C Park also with a view of the Manhattan skyline, The Jefferson Market Garden, and the Riverview-Fisk Park, also with a view of the Manhattan skyline.

Places to Stay in Hoboken
W Hoboken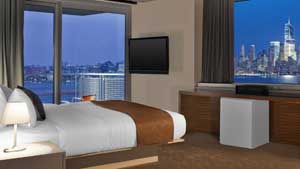 On the waterfront with scenic panoramas of the New York City skyline just minutes from Manhattan by PATH transportation and  the center of Hoboken.

Reviews/Booking
BridgeStreet 333 River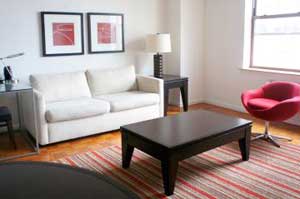 333 River Street
Upscale apartments for stays of 30 days or longer
Reviews/Booking