Top Father's Day Things To Do in New Jersey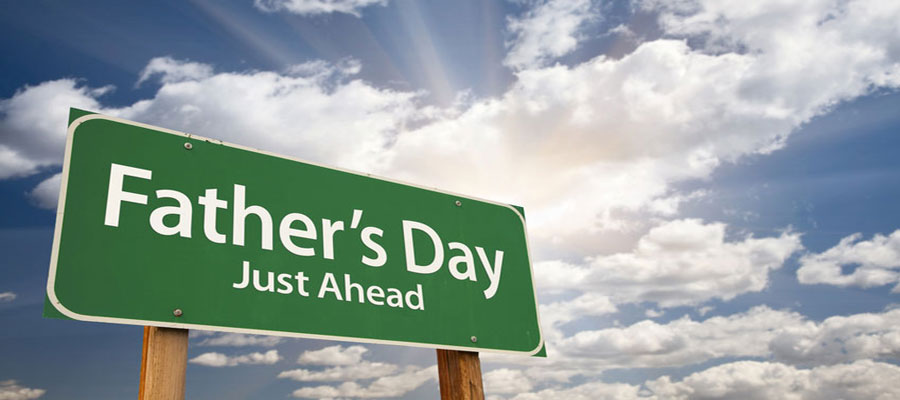 Your Guide to making Father's Day
a special day for New Jersey Dad's

Discover popular events, things to do, ideas and gifts for dad.

In 1972, President Nixon declared Fathers Day a nationally observed holiday on the 3rd Sunday in June ---- this year on June 18, 2023

In New Jersey you can take dad to celebrate Fathers Day at a BBQ, on cruise over New York Harbor, a week end at the Jersey Shore, a car show, and more
Ideas for Fathers Day Gifts (No Ties Please)
This is the time of the year to put your own interests aside and focus on dad to make Fathers Day a memorable and caring day.

Car wash and Detailing
Each member of the family can participate in sprucing up his car. In addition to washing the car, you can purchase services and accessories like having the oil changed, purchase new floor mats, new windshield wipers, a new CD, or new drink holder.

A Weekend Camping, Fishing, or Getaway to the Jersey Shore
This is a nice time of the year to enjoy the outdoors. Spend family time with dad over a weekend camping, or down at the shore doing the things he loves best. Add to the special meaning by packing the car for dad, filling it up with gas, as well as plan for special things for dad over the weekend.

Have the Family Create The Father's Day card. This can be an inexpensive project that the entire family can participate in. Have the kids add their art work and thoughtful sayings, or if they are too young to do that, add their tiny hand and foot prints.

Consider Dad's interests. What is his favorite weekend pastime? Golf? A baseball game? Fishing? Plan and participate in the activity with dad to make it a memorable day.

Father's Day Weekend 2023 Events
Note: Sometimes conditions require cancellations or changes of dates, times and location which are not reflected in the original schedule. Before planning a trip to visit one of the listed events, it is suggested that you call the event sponsor to confirm the event schedule or for additional information on the event.

Annual Atlantic Highlands Chamber of Commerce Classic Car Show
Saturday, June 17, 2023; 10 a.m. to 4 p.m.
Along First Avenue
From Highland Avenue to Bay Avenue
Atlantic Highlands, NJ
(732) 872-8711
Website
A great Father's Day gift for Dad's who love classic cars, love entertainment, food, and family entertainment. This fun, family event features exquisite automobiles from every year, make and model. Over 120 cars will be on display. All classes are welcome including domestic, imports, vintage, antique, collector, classic, muscle, hot rod, custom and trucks. The event is free to spectators and is family friendly. Musical entertainment, street vendors and local businesses will welcome the public with special sales & promotions.
Open Cockpit Weekend
Saturday, June 17, 2023: 10:30 AM to 4 PM, Last Admission 2:45 PM
Aviation Hall of Fame of New Jersey
400 Fred Wehran Drive
Teterboro , New Jersey 07608
Website
Cost: $20 for Adults, $12 for Seniors 65+ and Children under 12 Children 2 years old and under are FREE
A family event featuring WW II Airplanes, Helicopters, historic and modern Military Airplanes,
Visitors will have the opportunities to sit in the cockpit of a very rare Lockheed Bushmaster plane and a U.S. Coast Guard Rescue Helicopter.
Father's Day Whippany - Special Father's Day Train Rides
Sunday, June 18, 2023
Railway Museum
1 Railroad plaza
Whippany, NJ 07981
Website
Buy your tickets online up until 1 hour before departure time.
1:00; 2:00; 3:00, & 4:00 PM and is a 45 minute, non stop, round trip..
Impress Dad this Father's Day with the unique gift and unforgettable experience of a train ride on one of Morris County's historic railroads - a day trip that will create memories for years to come ! Step back in time at the non-profit Whippany Railway Museum for a 45-minute, 10-mile round trip ride through Morris and Essex Counties. You'll travel the route of "The Whippanong Trail", where Washington's armies trod in the bitter Winter of 1779 - an area rich in our country's history. The Museum's mid-1900s excursion train features a unique collection of restored vintage cabooses from historic rail lines that once served New Jersey and the Metropolitan area.
Skimmer Antique Auto Show & Parade
Sunday, June 18, 2023 - 9:00am to 1:30pm
29th St. to JFK Blvd. & Promenade
Sea Isle City, NJ 08243
973-563-0254
Website
This Father's Day event will please dads who are history-buffs and auto-enthusiasts,. They will get to enjoy displays and admire scores of vintage vehicles.
Music by Snake Brothers Band 10:00 a.m - 12:00 p.m. Auto Show Awards at 1:00 PM Antique Auto Parade at 1:30 PM (the parade runs along Pleasure Avenue from 44th Street to 93rd Street, then is runs north on Landis from 93rd to JFK – and ends at JFK)
Father's Day at Bellview Winery
Sunday, June 18, 2023; 12:00 pm - 5:00 pm
Bellview Winery
150 Atlantic Street
Landisville, NJ 08326
Website
856-697-7172
Join in as we celebrate dad and all of his classic dad jokes. Bring out the entire family for our Father's Day Luau to treat dad to his special day. We will have food trucks, live music from the vineyard stage, and specialty sangria to help dad relax. 
The Rit Mo Collective Trio will be here providing the musical ambiance for the afternoon! American Bounce will be here all afternoon for the kids! Wristbands will be $10 for an all day pass into the bounce house.
Father's Day Pig Roast at Four Sisters Winery

Sunday, June 18th 2023; 12 pm-4:30 pm
Four Sisters Winery
783 North Bridgeville Road (County Route 519)
Belvidere, NJ
Website
Cost: $$38.50 per person, including tax. $20 for ages 4-10 and ages 3 and under are free. Free wine tasting (up to 5 samples)
Tickets are required for the dinner. Book online or call the winery at 908-475-3671 to purchase
Come "Celebrate Father's Day" in grand style at Four Sisters Winery as we pay tribute to all dads during our annual Father's Day Dinner. Gather with them in their covered, open-air venue and listen to live music provided by Norton Smull Band while enjoying your meal. Roasted suckling pork is the focus of this wonderful day on the farm. No need to worry about the weather as the celebration takes place under the party tent. The menu includes suckling pulled pork, baby back ribs, baked ziti, baked beans, cole slaw, and a Caesar Salad. Dessert will be lemon sheet cake smothered with fresh strawberries and whip cream. Live music is provided by The Norton Smull Band playing rock, blues, and country.
Father's Day Cruise - New York Harbor
Sunday, June 18, 2023: Board: 11:30am | Cruise: 12:00pm - 2:00pm
City Cruises
Departing from Lincoln Harbor Marina
1500 Harbor Blvd,
Weehawken, NJ
Website
Cost: Adult $104.80. Adult Ticket with Guaranteed Window Table $129.90. Child (Ages 3-12) $89.90, Kids Free (Ages 2 and under)
This Father's Day, create family memories that will be treasured forever with a New Jersey Father's Day Signature Brunch Cruise on the East and Hudson Rivers. Spend your day on the water with a chef-prepared dinner buffet, classic cocktails, and incredible views of New York City. Celebrate with dining and music from our climate-controlled interior, or soak in the picturesque backdrop from our open-air, outdoor decks. Their dinner cruise is perfect for all ages, and is the perfect way to celebrate the dad in your life!
River Queen Father's Day Cruise
Sunday, June 18, 2023; 11:30am- 1:30pm
Bogan's Basin
800 Ashley Avenue
Brielle,NJ
Website
Contact: (732) 892-3377
Price: Adult Ages 13 and up $42. Child Ages 12 and under $22
Father's Day Brunch aboard the River Queen 2 Hour Brunch Buffet Cruise aboard the River Queen. Enjoy the sights and sounds of the beautiful Manasquan River, and conditions permitting, the Pt. Pleasant Canal & Barnegat Bay with time for sightseeing on the return trip.
Cash Bar available for both alcoholic and non-alcoholic beverages.
Father's Day at iPlay America
Sunday, June 18, 2023
iPlay America
110 Schanck Road
Freehold, NJ 07728-2938
Website/Register
Join in at iPlay America for Father's Day! Dad's ride FREE on Sunday, June 18, 2023. With the download of a free Unlimited Ride Band (value of $37.99), Dad will enjoy unlimited rides on Go-Karts, Freedom Rider, Reverse Time and MORE! Valid only during the event. All guests must be registered and redeem at the Welcome Center.
Father's Day Walk
Sunday, June 18, 2023; 1:00 PM - 3:00 PM
Tenafly Nature Center
313 Hudson Ave.,
Tenafly, NJ 07670
Website/Registration
Cost: Member $5, Non-member $10. Dads and children under two are free.
Celebrate Father's Day with a guided walk outdoors. Whether you're an outdoor enthusiast or just hoping to spend some quality time with Dad, a walk might be the perfect activity to celebrate this special family day. All ages welcome.
Treat Dad to a Minor League Baseball Game
Sunday, June 18, 2023
Somerset Patriots
TD Bank Ballpark
1 Patriots Park
Bridgewater, NJ
908-252-0700
Tickets
Somerset Patriots vs Altoona Curve
Bring dad to the ballpark and get him a free t-shirt at the game. First 2,000 Men. Kids Run The Bases Kids will get to run the bases following the game.
Sussex County Miners
Skylands Stadium
94 Championship Place
Augusta, NJ
(973) 383-7644
Tickets
Trois Riva Res Agiles vs. Sussex County Miners
Bring Dad to Brunch and a Ball Game Brunch Starts at 11 am with the Double S Smoke House Pre-game Catch on the Field Giveaway: Hats from Riviera Maya Discounted Ticket Price for Fathers & Kids.