Top New Jersey Concerts and Sports Venues
Indoor, Outdoor Concert Halls, Stadiums, and Arenas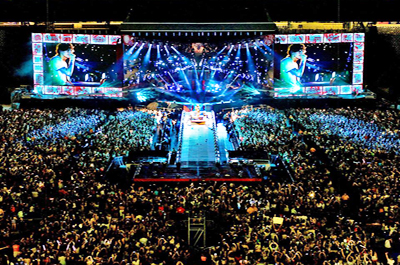 New Jersey concert and sports venues are exceptional in the caliber of the entertainment they attract and are located in virtually every corner of the state.

At any time of the year, you can find top rate entertainment somewhere in New Jersey within driving distance of where you are staying.

Northern New Jersey Concert and Sports Venues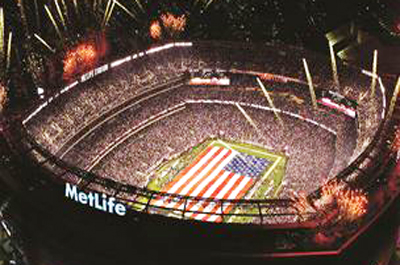 MetLife Stadium
102 Route 120
East Rutherford, NJ 07073
201-460-4370
Tickets
The home of New York Jets and New York Giants also serves as the must stop location for all marquee events. Whether it's internationally broadcast concerts, storied college football programs, international soccer, MetLife Stadium is the ideal venue for fans and talent alike. With seating for 82, 000, MetLife Stadium has become the new standard of what a venue should look and feel like.
---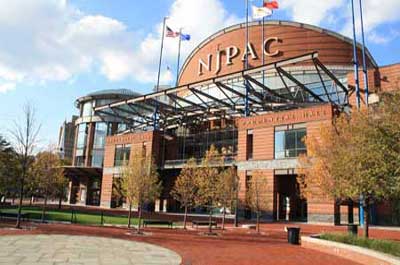 New Jersey Performing Arts Center

1 Center St
Newark, NJ 07102
(973) 642-2002
Tickets
An internationally acclaimed concert hall hosting top artists national and international artists and symphonies. The complex consists of the 2,750-seat Prudential Hall and the 514-seat Victoria Theater filled with some of the world's most cherished orchestral, dance, theater, and instrumental works, as well as the best performers from New Jersey's outstanding array of artists and performing companies.
Check out the Restaurants in Newark
near NJPAC.
---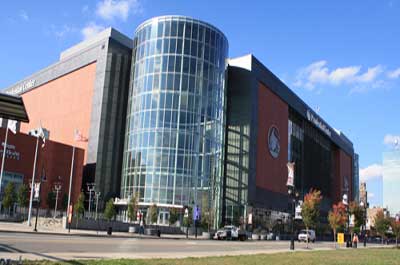 Prudential Center
744 Broad Street, 11th Floor
Newark, NJ
(973) 854-8760
Tickets
The Prudential Center is the newest major New Jersey concert Center and host to NHL New Jersey Devils hockey, Seton Hall basketball, MISL indoor soccer, concerts, family shows, special events as well as other professional, collegiate and amateur sporting events. It has a Capacity of 17,625 for hockey, 18,500 for basketball, 19,500+ for concerts Located in downtown Newark, just a couple of blocks from Newark Penn Station. The arena is accessible via New Jersey Transit, PATH and Amtrak. Bounded by Edison Place to the north, Lafayette Street to the south, Mulberry Street to the east and Broad Street and City Hall to the west
---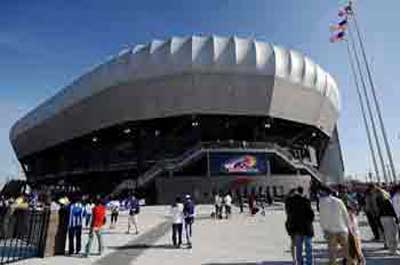 Red Bull Arena
600 Cape May Street
Harrison, NJ 07029
Tickets
Red Bull Arena has quickly established itself as one of the finest soccer facilities in North America. In addition to New York Red Bulls matches, the Arena has hosted a number of international, NCAA, and high school soccer games. The Arena houses 25,000 seats, including 30 Luxury Sky boxes and 1,000 Club Seats.
---
Central New Jersey Concert and Sports Venues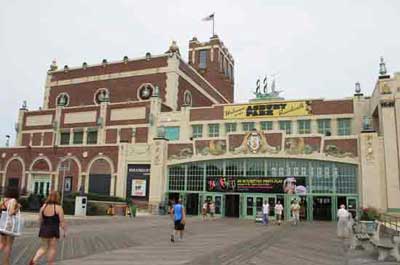 Asbury Park Convention Hall and Paramount Theatre
on the Boardwalk at
Ocean Avenue between Fifth and Sunset
Asbury Park, New Jersey
732-897-8810
Website
The Convention Hall and Paramount Theatre is a multi-purpose venue of two separate buildings joined by a Grand Arcade. Convention Hall, located on the boardwalk and extending out over the beach, has a capacity of up to 3,600. It features an impressive stage area and a spacious arena floor. The historic Paramount Theatre is a showcase for music and performing arts. The seating capacity of this acoustically superior facility is approximately 1,600 persons.
Check out the restaurants near the Convention Hall.
<
---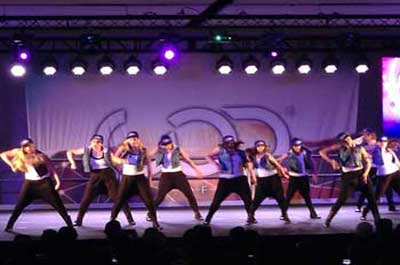 IPlay America Event Center
106 Schanck Road
Freehold, NJ
Website
Offering a multitude of music genres to engage every audience,IPlay boasts a state-of-the art sound and light system, a variety of floor setups and flexible seating to accommodate all. The venue's pristine production quality allows for superstar stadium acts to play a more intimate show for their fans without compromising the level of sound or performance.
---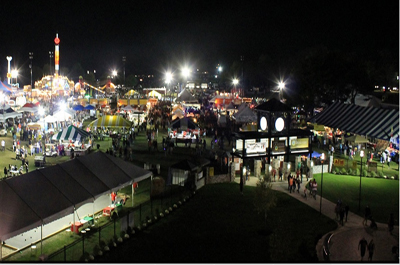 Mercer County Festival Grounds
Two entrances: Old Trenton Road and Hughes Drive
West Windsor, NJ
(609) 448-1947
Website
A summer concert venue with 200,000 square feet of venue space and a 2,200 square foot, state-of-the-art performing arts stage. Attracts major concert performers
---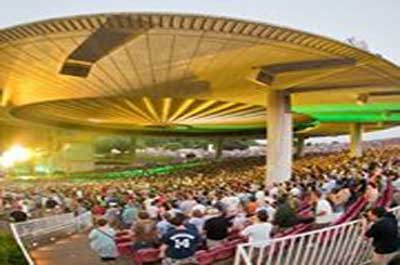 PNC Arts Center
Exit 116 Garden State Parkway
Holmdel, NJ
732.203.2500
Tickets
A modern amphitheater with a capacity of 17,500. There are 7,000 seats and the grass area can hold about 10,500 people. Concerts run from May through September featuring 35–45 different events of many types of musical styles. It is ranked among the top five most successful amphitheaters in the country, and one of two major outdoor arenas in New Jersey.
---

Starland Ballroom
570 Jernee Mill Road
Sayreville, NJ
(732) 238-5500
Tickets
New Jersey's premier world-class concert nightclub hosting live music ranging from rock and pop to jazz, as well as weekly dance parties, comedy nights and other live productions. The club offers a concentration of national acts, with local acts as openers. The club with its state-of-the-art sound and lighting, attracts large acts. It has graduated flooring, improved sight lines, a raised stage, and very high ceilings The ballroom is also be available to rent for private social or corporate gatherings.
---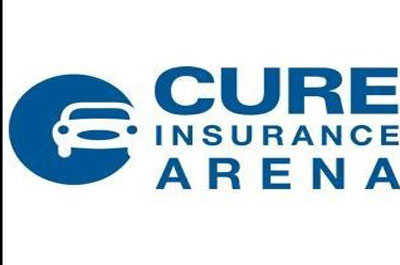 Cure Insurance Arena
81 Hamilton Ave
Trenton, NJ
1-800-298-4200
Tickets
The Arena seats approximately 8,100 for hockey and other ice events, 9,000 for basketball, and up to 10,000 for concerts, family shows, and other events. The facility has 1,150 private club seats as well as 34 private luxury suites and is the largest arena in Southern New Jersey. It hosts many events including hockey, basketball, concerts, ice shows, athletic events, family shows, trade shows, and conventions. It is also the home of the 2005 Kelly Cup Champion Trenton Titans of the East Coast Hockey League.
---
Southern New Jersey Concert and Sports Venues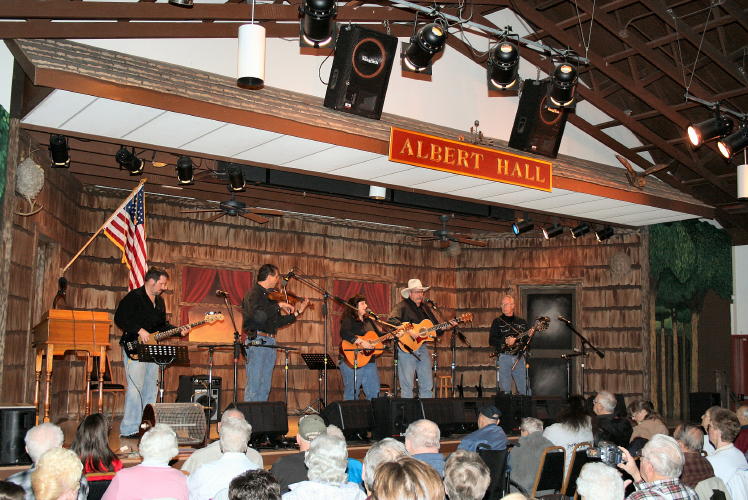 Albert Music Hall
131 Wells Mill Road (Rt. 532)
Waretown, NJ
Website
The Albert Music Hall is one of the best places on the East Coast to hear a live country, bluegrass, & pinelands music concert. This venue holds concerts every Saturday night.
---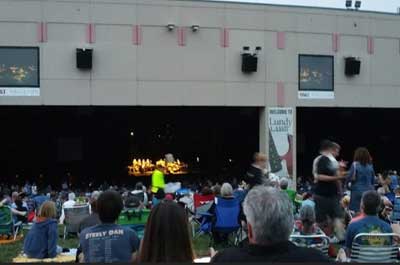 Freedom Mortgage Pavilion
1 Harbor Blvd
Camden, NJ
Tickets
With a view of the Philadelphia skyline, this dual purpose venue serves as an outdoor amphitheater in the summer with a capacity of 25,000, including lawn seating. In winter, it is converted into an enclosed, flexible capacity theatre. It brings to you the world's best performers. During the fall and winter months the pavilion transforms into an enclosed, climate-controlled, 1,600–7,000 seat theater featuring concerts, Broadway productions and family-friendly entertainment.
---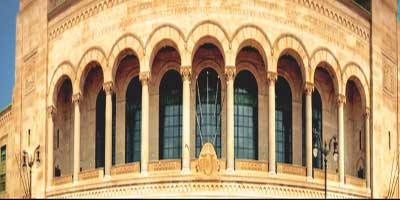 Boardwalk Hall
One Miss America Way
Atlantic City, NJ
609-449-2000
Tickets
The 10,500 seat entertainment arena hosts top performers and entertainment. Recently restored, the Historic Atlantic City Convention Hall, now commonly referred to as the Atlantic City Boardwalk Hall, is listed on the United State Register of Historic Places as a National Historic Landmark.
Check out the Restaurants in Atlantic City near Boardwalk Hall
---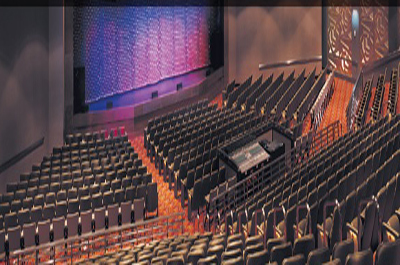 Borgata Hotel Event Center

1 Borgata Way
Atlantic City, NJ
Tickets
The Event Center has 30,000 square feet of space, 30-foot ceilings, immense stars and huge acts. Rock shows, big names, and special events. The Music Box is smaller with seating for 1,000
---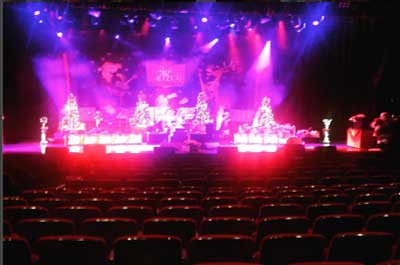 Caesars
2100 Pacific Ave
Atlantic City, NJ
609-348-4411
Tickets
Schedules Marquee shows, concerts and comedy acts every week.
---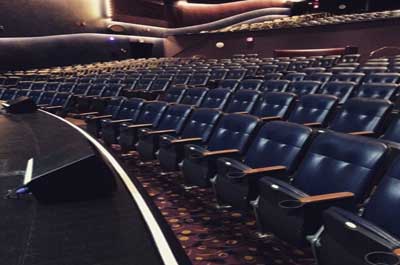 Harrah's Resort

777 Harrah's Blvd
Atlantic City, NJ
(609) 441-5000
Tickets
Schedules weekly shows, concerts and entertainment events.
---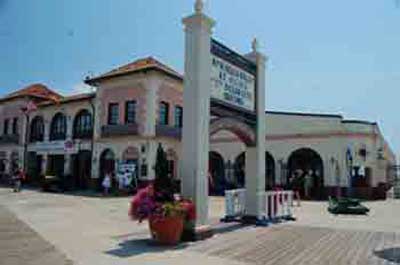 Ocean City Music Pier
Ocean City, NJ
609-399-6111
Tickets
The Music Pier is an entertainment venue suitable for a great variety of shows from stand up comedy to musicals, and from soloists to the Ocean City Pops orchestra. The Ocean City Pops has a summer concert series from July through October that
showcases the beautiful music of the orchestra as well as special guest appearances from critically acclaimed entertainers.
---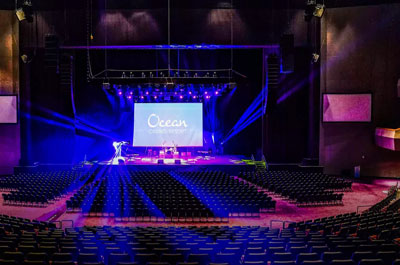 Ovation Hall at Ocean Resort Casino
500 Boardwalk
Atlantic City, NJ
Tickets
Ovation Hall features great sightlines, and the only skyboxes in Atlantic City.
---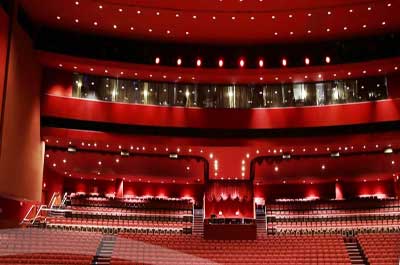 Tropicana
Showroom
2831 Boardwalk
Atlantic City, NJ
(800) 843-8767
Tickets
The Tropicana Showroom is a Broadway-style theatre with 2,000 seats. It features some of the best traveling entertainment around, including world-class headliners, revues, sporting events, and Broadway productions. With a great sound system, automated lighting, and exceptionally comfortable plush seats,