Christmas Events in New Jersey:
Best 2017 Holiday Events
Features Tree Lighting Celebrations, Parades,
Festivals, and more.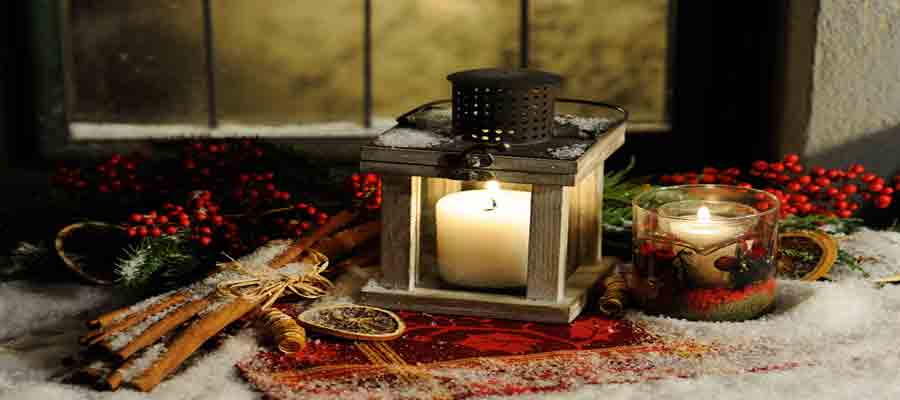 Discover the popular Christmas events and attractions in New Jersey, whether it's jingle bells, Christmas tree lighting, carol singing, or just reenactments of past New Jersey Christmas events.

The attractions during the Christmas season in NJ are always festive. Many of these events begin the day after Thanksgiving with the traditional start of the Christmas Holiday season.

Note: This information is provided by event sponsors as a free service to our viewers. Sometimes conditions require cancellations or changes of dates, times and location which are not reflected in the original schedule. Before planning a trip to visit one of the listed events, it is suggested that you call the event sponsor to confirm the event schedule or for additional information on the event.

Stay tuned --- we will be updating this list as the event sponsors confirm this year's events.




Northern New Jersey Christmas Events
Lambert Castle Holiday Boutique
November 4th through 26th, 2017
Lambert Castle
3 Valley Road
Paterson, New Jersey 07503
Web Site:
Wed. thru Fri., 10 a.m. to 8 p.m. – Sat. & Sun. 10 a.m. to 5 p.m. Closed Monday, Tuesday, & Thanksgiving Day
Contact Phone: 973-247-0085, Email:
holidayboutique@lambertcastle.org
Event Cost*: $7 opening weekend (Nov 4-Nov 5)
$6 all other days
enjoying shopping for this year's assortment of festive holiday gifts, jewelry, seasonal decorations, crafts, collectibles and gourmet food in the historic atmosphere and ambiance of Lambert Castle.


Skylands Christmas Light Show & Village

November 17 – December 30, 2017
Skylands Stadium
94 Championship Place
Augusta, NJ 07822
(973) 383-7644
Website
Tickets: Friday, Saturday, and Sunday: $20 per carload, Monday–Thursday (Discount Nights): $17 per carload
Tickets can be purchased at the gate, box office, or participating
Walgreens
locations.
This awesome Christmas light show features more than 2 million dazzling lights on a mile-long drive-thru course. It's a must-see holiday attraction for your whole family. On your drive, tune in and listen to festive holiday music on WSUS 102.3 FM. After your drive, stop by the free Christmas Village at the Event Center. Santa will be on hand to take a photo, play games and indulge in hot beverages and snacks.


Holiday Lights Spectacular
Friday, Saturday, Sunday: November 17 – December 10, 2017 & Every Night: December 11 – January 2, 2018, Closed: December 24 & 25: 5pm to 9pm
Turtle Back Zoo
560 Northfield Ave
West Orange, NJ
Website
About 50 animal and holiday-themed figures will light up the winter night in Turtle Back Zoo and the surrounding Essex County South Mountain Recreation Complex. Over 100,000 lights will illuminate figures of bears, tigers and elephants, along with holiday lights designed to look like wooden soldiers, stars and winter scenes. Several animal exhibits will be open, including the Sea Lion Sound, Essex Farm, Tam-ring Gibbons Reserve, Tropical Currents Aquarium and the Reptile Building.
Swedish Christmas Fair
Sunday, November 19th, 2017; 10am - 4pm
Commonwealth Club
26 Northview Avenue
Upper Montclair, NJ
Website
This Swedish celebration features a great selection of food, crafts, and gifts. Swedish handicrafts like handmade Christmas decorations, linen, and wooden items and a variety of cheeses, herring and other Swedish delicacies as well as home baked goods (bread, cookies, and cakes) are available for you to buy. In the Swedish café, you can enjoy delicious Swedish open-faced sandwiches, waffles, coffee-bread, pastries, and a large variety of drinks. Glögg, a typical Swedish spiced holiday drink, is also being offered. There will also be raffles with wonderful prizes. You will also get the chance to enjoy the Lucia pageant and her choir singing and lightening up the holiday season, a beautiful and truly unique Swedish tradition Members dress up in traditional costume. SWEA is a global non-profit organization promoting Swedish language, culture, history and tradition.
Holiday Decorations at The Stickley Museum
Beginning mid November until end of December, 2017
Viewable on all tours! Tours run Thursday through Sunday at 12:15, 1:15, 2:15 and 3:15 p.m.
The Stickley Museum at Craftsman Farms
2352 Route 10 West
Morris Plains, NJ 07950
info@stickleymuseum.org
973-540-0311
Website
This event features the Log House festooned for the holidays in period style with a focus on Gustav Stickley's own ideas about the season. Using holiday greens, pinecones, and the home's forest palette, the decorations bring nature indoors and spotlight the Arts and Crafts movement's emphasis on finding beauty in simplicity and natural materials.
While at the Museum, also enjoy the Holiday Shop at Craftsman Farms, featuring an expanded line of lovely gifts, home decor, holiday decorations, candles, holiday candy, and more.


15th Annual Colonial Christmas - Jacobus Vanderveer House: Holiday Open House
November 24, 2017 @ 6:30 pm - 8:30 pm
Jacobus Vanderveer House
995 Route 202/206 South
Bedminster, NJ 07921
Website
The celebration begins with the Tree Lighting on Friday. Join us for caroling, hot chocolate and hot pretzels, and a visit from Santa as we light our red, white, and blue Liberty Tree and ring in the holiday season.
Dickens' Days
November 25th - November 27th, 2017
Main St.
Clinton, NJ
908-730-8800
Website
This annual family event will transform Clinton into a Victorian Village. Attendees get to interact with Scrooge, Charles Dickens, and Father Christmas as they stroll through downtown Clinton entertaining shoppers. The town will be decorated for the holidays, with toy soldiers on the famous Clinton Bridge. Horse drawn carriage rides, in full Victorian costume, offer a glimpse into the past. There will be musical performances of all genres throughout the weekend. Santa's Workshop, an interactive experience for children, will be located on the terrace of the Hunterdon Art Museum. Santa will be at the workshop on Saturdays from noon ق€" 3 pm.
On Friday, Nov 25 at 7 pm the annual Community Tree Lighting on Main Street will begin with caroling and a visit from Santa on our old time fire truck.
Jul Dans - Scandinavian Christmas Festival
Saturday, November 25, 2017
Viking Hall
Vasa Park
Budd Lake, NJ
Website
All night dancing around the Christmas tree with music provided by Jeanne Widman Anderson and Smorgasbandet with Walter Eriksson, Jr., on Nyckelharpa. Fresh ham dinner, Swedish meatballs and other traditional Scandinavian specialties. Candle-lit ceremony and pageant of Sankta Lucia. A visit from Santa. Cocktail hour begins at 5:00 p.m. with Jul Glogg and cash bar.
Newark Annual Tree Holiday Lighting Celebration
Monday, November 27, 2017; from 4 pm-8 pm (Tree lighting @ 6pm) Rain date will be on Wednesday, November 29th
Prudential Center's Championship Plaza
25 Lafayette Street
Newark, NJ
Website
(street and lot parking options are available)
(973) 622-2002
his year's celebration will feature music, free pictures with Santa including a special holiday gift, a bouncy house, a synthetic ice skating rink, a trackless train, numerous carnival games, children's characters and Victorian carolers. This is a free family-friendly event open to the public. . Lighting and concert begin at 6:00 pm
Feasting with Family & Friends
Christmas in the Ballantine House

December 1, 2017 - January 7, 2018; Wednesday - Sunday @2:00 pm
Newark Museum
49 Washington Street
Newark, NJ
973.596.6690
Website
The Museumق€™s National Historic Landmark, the 1885 Ballantine House, offers visitors a taste of how Christmas was celebrated in late Victorian Newark, as English, German and Dutch holiday traditions merged into something not so very different from the way the holiday is celebrated in America today. This historically accurate installation offers the opportunity to step back in time to learn about 19th-century life and traditions. From the Christmas tree (a German tradition) to the wooden shoes by the hearth (a Dutch tradition) to the stockings on the chimney and plum pudding in the dining room (English traditions), visitors can get a sense of how Christmas evolved into a home-based secular holiday in the 19th century.
12th Annual Hometown Holiday
December 1st, 2017; 5-9pm
Moore St.
Hackettstown, NJ
908-850-5004
Website
The Annual family event features the lihghting of the Centenary tree and the Seay Building with carriage rides through the historic streets of town; lively musical entertainment along Main Street corners; late-night shopping; and delicious food in the Holiday Bazaar Tent on Moore Street. Santa parades along Main Street to the gazebo and lights the Christmas tree.
Festival of Trees "Deck The Halls"
December 2 - 9, 2017
The Barn at Highlands Ridge Park (The building is handicapped-accessible)
100 North Road
Chester, NJ.
Website
908-879-2202
Hours of operation are: Saturdays 10 – 5, Sunday Noon - 5, Monday & Wednesday 10 – 6, Tuesday, Thursday & Friday 10 – 8.
The Festival of Trees is a community celebration featuring a spectacular display of holiday trees in a winter-wonderland setting. The trees are individually decorated by families, businesses, and civic organizations and enjoyed by hundreds of people. The majority of the trees are offered for silent auction during the week-long event. Local musical talents entertain Festival attendees while touring the spectacle. Proceeds from the Festival support the activities and programs of the Senior Resource Center.
Mannheim Steamroller Christmas
Saturday December 2, 2017
Community Theatre At Mayo Center For The Performing Arts
Morristown, NJ
Tickets


Holiday Festival (Friends of Lord Stirling Stable)
December 2, 3, 2017: 10am – 3pm
Lord Stirling Stable
Basking Ridge
908 766-5955
Website
Children will enjoy hayrides through the woods to see Santa at his house (weather permitting). Santa's Workshop will be open for games, craft projects, food, and more. Pony rides will be available at various times throughout the Festival. Adults will enjoy exploring the offerings at the annual Silent Auction, which benefits the Lord Stirling School Horse Retirement Fund, another FLSS initiative. Themed gift baskets, specialty items, and gift certificates for local businesses will vie for bidders' attention. The FLSS gift shop will offer unique items for purchase. The riding apparel sale is also very popular. In conjunction with the festivities, guests are invited to enjoy the Winter Holiday Horse Shows that provide Lord Stirling students the opportunity to showcase the horsemanship skills they have learned in class. Horse shows begin at 9:00AM each day. The Junior Drill Team performs on Sunday and the Adult Drill Team is featured on Saturday, both during the lunch break. Spectators may enjoy the shows from the climate controlled viewing area. Admission and parking are free.
Santa at Van Vleck
December 2, 3, 2017
Van Vleck House & Gardens
21 Van Vleck St.
Montclair, NJ
Website
973-744-4752
Come take a fun family selfie with Santa or have our photographer take that perfect holiday shot. This might be the perfect photo for your annual holiday card. There will be arts & crafts along with writing that special letter to the man in red! Advance ticket purchase required. Tickets: $30/Family, Members of Van Vleck; $35/Family, Non Members
The Snowflake Parade
Sunday, December 3, 2017 1:30 PM - 4:30 PM
Millburn, NJ
Website
contact 973-379-2341
Along Millburn Avenue from Holmes to Spring Streets There will be professional bands, clowns, costumed characters, and refreshments after the parade. There will also be great marching bands, clowns, the Wells Fargo Horse and Carriage, Investors Bank Train, and more.

New Jersey Ballet: The Nutcracker
Friday December 8, 2017 7:30PM
Community Theatre At Mayo Center For The Performing Arts
Morristown, NJ
Tickets


More New Jersey Christmas Events

---
---