Best Christmas Events in New Jersey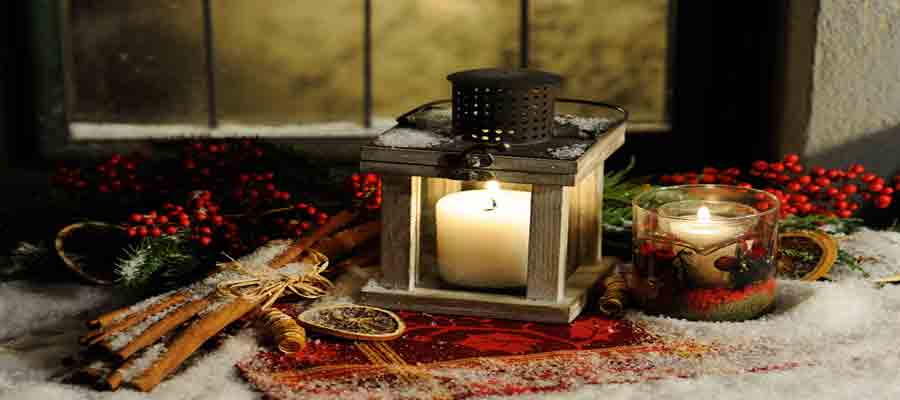 Your Guide to New jersey's Top 2022 Christmas Events
Including Tree Lighting Celebrations, Festivals, Parades, and more
Discover the popular Christmas events and attractions in New Jersey, whether it's jingle bells, Christmas tree lighting, carol singing, or just reenactments of past New Jersey Christmas events.

The attractions during the Christmas season in NJ are always festive. Many of these events begin the day after Thanksgiving with the traditional start of the Christmas Holiday season.

Note: Sometimes conditions require cancellations or changes of dates, times and location which are not reflected in the original schedule. Before planning a trip to visit one of the listed events, it is suggested that you call the event sponsor to confirm the event schedule or for additional information on the event.

Stay tuned --- we will be updating this list as the event sponsors confirm this year's events.

Multi-date 2022 North Jersey  Christmas Events

Let It Glow: A Holiday Lantern Spectacular
Thursday, November 10, 2022 through Sunday January 15, 2023.
Bergen County Zoo at Van Saun County Park
216 Forest Avenue
Paramus, NJ 07653
Website/Tickets
Cost: $18/adult, $9/child- aged 3-17
Larger-than-life glowing lanterns have been installed creating 30+ glowing scenes. See animals real and imagined laid out throughout the zoo.
Let it Glow is a symphony of vivid glowing colors to tease your eyes and dazzle the mind. Come and enjoy an enchanting stroll throughout the zoo These larger than life lanterns are amazing in picture but stunning in person! With over 30 scenes, these hand-made artistic wonders are more breath-taking than the last! Its one of those things you need to see in person to truly appreciate.

Turtle Back Zoo Holiday Lights Spectacular
Friday – Saturday – Sunday November 18-20; Friday – Saturday – Sunday November 25-27, 2022;
Friday – Saturday – Sunday December 2-4, & Nightly starting Friday, December 9th – Saturday, December 31st, 2022 (Closed December 24 & 25)
Turtle Back Zoo
Northfield Ave.
West Orange, NJ

Website

973-731-5800 560
Admission: FREE - Donation Recommended
Take a nighttime stroll through the Turtle Back Zoo to see more than 50 illuminated winter scenes and animal characters. Some of the zoo's vendors remain open for late-night snacks, including cocoa and cookies, and you can even grab a ride on the carousel (for a fee). Donations of non-perishable food items, new unwrapped toys, and new or gently used winter coats are appreciated and collected at the entrance.
Winter Walk in Taylor Park
Beginning Sunday, November 20th, 2022 until January 15th, 2023; The park is lit from 4:30 pm until 10:00 pm nightly.
Taylor Park
100 Main Street
Millburn, NJ
Website
Free event
Taylor Park kicks off its Winter Walk with music, entertainment, carnival games, and a countdown to the lights coming on at 4:30pm. Enter the park on Millburn Avenue by the Gazebo and follow the twinkling lights that will take you through a wonderland of handmade snowflakes. The trees along the path are wrapped in lights, the enormous polar bear is the perfect setting for family photos, and the bridge is adorned with hundreds of lights that reflect into the stream that runs along the Main Street section of the park.


Orchard of Lights
- Drive Thru
From Wednesday November 23 until Sunday, January 1st, 2023
Demarest Farms
244 Wierimus Rd.
Hillsdale, NJ
201-666-0472
Website/Tickets
You will not be able to purchase tickets at the farm market for Orchard of Lights. The tour takes about 20-25 minutes
Cost: $35/car
Take your vehicle on a guided tour through 32 acres of brilliant holiday light displays, warm up by the fire pit and enjoy hot cocoa and treats in our retail farm market. • Take pictures with Santa • Make your own S'mores • Listen to Santa's singing Reindeer.
Skylands Christmas Light Show & Christmas Village
November 23rd until December 30th, 2022 (closed Thanksgiving Chrismas & selected days)
Skylands Stadium
94 Championship Pl.
Augusta, NJ 07822
Website
973-383-7644
Cost:
Light Show: $29 per carload (all tickets to be purchased at drive-thru entrance or box office, there are no online ticket sales) Save $3! Buy Advance Sale tickets at the box office (Monday–Thursday, 9–2 PM)
Outdoor Village: FREE admission
With more than two million dazzling lights on a mile-long drive-through course PLUS a new outdoor village, it's a must-see holiday attraction for your whole family.
Christmas Joy is coming back to Sussex County…Bigger, and Better than Ever. This Winter, Skylands Stadium will be Dazzled with Lights on a Mile Long Drive-Thru course that now goes ON THE FIELD. Plus a NEW & EXPANDED Outdoor Village & Winter Carnival. It's a Must-See Holiday Attraction for the Whole Family. The event is Safe, Spacious, and Distanced.

Dasher's Newark Drive thru Christmas Light Show
Friday, November 25th until Saturday, December 31, 2022: Seven days/week starting at 5pm until 10:30PM
Newark Moonlight Cinema
220 Orange St
Newark, NJ
Website/Tickets
Cost: $30-$35/vehicle
This spectacular, unforgetable Christmas celebration features the syncing of over 1 million lights dancing to holiday music played through your car radio on 97.5 FM. The drive thru time is approximately 30 minutes.
Fanwood's Famous Christmas House
Beginning Friday, November 25, until Sunday, January 8, 2023; from dusk until 10pm
Fanwood's Famous Christmas House
83 Patterson Road
Fanwood, NJ
Website
(908) 403-6486
This holiday display features spectacular 30,000-light display. There will be a special socially distant visit by Santa on Saturday, December 3rd from 4:30-7pm. Monetary donations are accepted to support the NJ Institute for Disabilities. Donations may be deposited in the dropbox by the display or online at https://www.njid.org/donate.
Holiday Train Show and Open House
November 25, 26, 27 & December 3, 4, 10, 11, 2022; 11am - 6pm
The Model Railroad Club
295 Jefferson Ave
Union, NJ 07083
Website
(908) 964-9724
Event Cost: $10 Adults, $5 Seniors, $4 Children, Children under 3 – Free
The show features show train operations where special trains traverse the club's huge 11,000 square foot layout. Come see some of the famous trains of the past such as the Santa Fe's famous Super Chief and New York Central's 20th Century Limited.
Parents and kids can tour the trains and layout up-close, and get an insider's peek at the expansion that's currently under construction. See how track is being hand-laid, how mountains and scenery are created, and find out about the planning and engineering that goes into the club's bi-level corkscrew loop. In addition to the HO-scale trains featured in the show, there are G-scale and N-scale layouts on display, a small play area, and gift shop.
Morristown Christmas Festival
Friday, December 2nd Until Sunday, December 18th, 2022
2021 The Morristown Green
10 N. Park Pl.
Morristown, NJ 07960
Website
The Christmas Festival at the Morristown Green, presented by the Morristown Partnership, will kick off with Santa's Arrival on Sunday, November 27th at 5:00 pm and promises once again to transform the downtown into a winter wonderland. For over 100 years, generations of residents and visitors have come to the heart of downtown Morristown to enjoy the magic of the Christmas season. It began in 1913 with a small group of festive volunteers lighting a single star atop one tree on the Morristown Green. Since that time, this tradition has spread holiday cheer to countless families with its addition of a Santa House, holiday music and crafts, a vintage-style oversized rocking horse, ice sculpture demonstrations, free rides around the Green on a miniature electric trail. All activities are free with the exception of a $10 fee for photos with Santa.
2022 North Jersey Christmas Events

Deck the Halls!
Friday, Saturday, & Sunday, December 2nd. 3rd, 4th, 2022
Morris County Historical Society at Acorn Hall
68 Lafayette Ave.
Morristown, N.J. 07960
Website
Pre-registration is required.
973-267-3465
Cost: $39 plus tax
The three day event will highlight the magic and wonder of Christmas past and feature holiday music on Acorn Hall's 1873 Chickering Grand Piano and Thomas Nast's most famous Christmas scenes at Macculloch Hall. Both sites will also feature festive photo opportunities and unique treasures in their respective gift shops.


German Christmas Market of NJ
Friday, December 2nd, 10am-9pm, Saturday, Deember 3rd,10am-9pm, & Sunday, December 4th, 2022 10am-5pm
Sussex County Fairgrounds
37 Plains Rd,
Augusta, NJ
Website
[email protected]
Event Cost: Kids 12 & under: Free, Veterans: Free, Seniors (65 & up): $7, Adults & teens (13 & up): $10 at the door, $8 online through 11/27
Enjoy the sights, sounds and smells of a German Christmas Market, Authentic Wooden Huts, Gifts, (100+ vendors) Entertainment, Food, Thousands of Lights, Christmas Trees, Snowflakes, Candy Cane Walkways and Visits from Santa Horse Drawn Carriage Wagon Rides around the fairgrounds complete with jingling sleigh bells!
Hometown Holiday
December 2, 2022; 5:00pm - 8:00pm
Downtown
Washington Borough, NJ
Website
This family fun filled evet features the annual Borough tree lighting with Santa and Mrs. Claus arriving on the fire truck, music by DJ Mitch Hess, free horse and carriage rides (weather permitting) selfies with Santa and every child receives a small gift. This year they have custom coloring books! Free Victorian photo booth, strolling brass band and other seasonal characters. Free kids crafts with Dove Environmental Education.
Open house/shopping in their stores and restaurants.
Annual Tree of Lights Festival
Saturday, December 3rd, 2022; @5:30pm (rain date Sunday December 5th)
Village Green
Mountain Blv'd
Watchung, NJ
Website
This event is dedicated to the Educators of Watchung. The ceremony will include music, fireworks, and more! Attendees can place a red light on our tree to honor a person, family, friends, and others. send honoree(s) name email to
[email protected]
after your transaction.
Annual Liberty Tree Lighting Celebration
Saturday, December 3, 2022; from 2pm- 5:30pm
Jacobus Van derveer House
3055 River Road
Bedminster, NJ 07921
Website
(908) 396-6053
Free Event
Join in for complimentary hot cocoa and pretzels around the fire pit!
The celebration features Festive Music & Decorations, Live Historic Demonstrations, Free Photos with Santa, Surprise Holiday Pull, Poinsettia Sale, Decorating your own Gingerbread Man, Colonial Re-enactors, and more! The Tree Lighting begins at 5:30 pm.
Roxbury's Annual Home for the Holidays Festival
Saturday December 3, 2022; from 11:00 am to 3:00 pm
Roxbury Public Library
103 Main Street
Succasunna, NJ 07876
Web Site
Contact: (973) 448-2002 , [email protected]
Event Cost: Free
A fun-filled Holiday Festival inside the Library and two churches on Main St. Vendors, crafters, food & drink, music, Irish dancers, free activities for kids, and of course Santa!

Christmas in King Arthur's Court
Sunday, December 4, 2022: 7 pm
St. Luke's Episcopal Church
73 South Fullerton Ave
Montclair, NJ
Website
Hear how Christmas was celebrated in England during the time of King Arthur and beyond — long before there were Christmas trees and Santa Claus. Start off your year-end holiday season with music, storytelling, dancing and more-- ​at Montclair Early Music's annual Christmas concert.

Holiday Craft Show Morristown
December 9, 10, 11, 2022: Friday 4 - 8 pm; Saturday 10 am - 6 pm; Sunday 101 am - 5 pm.
Morristown National Guard Armory
430 Western Ave.
Morristown, NJ 07960
845-331-7900
Website
General $10, Seniors (62 and up) $8, Under 16 FREE
This weekend event features creative holiday items from 175 modern American makers from across the country. Savvy shoppers have the chance to wow their loved ones with one-of-a-kind holiday gifts they will never forget. In addition to 165 craft artists from across the country are various demonstrations and a gourmet specialty food boutique.

Community Day: Winter Wonderland
Saturday, December 10, 2022; 12:00 PM – 5:00 PM
The Newark Museum of Art
49 Washington Street
Newark, NJ
Registration
Cost: Free event, registration required
Celebrate holidays from around the world at this festive family favorite! Winter Wonderland features seasonal performances and activities, including acapella singers, step dancing and gift making. Local vendors will be on hand to fulfill all your holiday shopping needs as you immerse yourself in multicultural joy! Food and drinks will be available for purchase.
The Planetarium Show- Season of Light will lLight up the cold, dark season with this warm and bright holiday show! An exploration of many astronomical reasons behind seasonal traditions, Season of Light explores why we light up our lives during the December holiday season.
Great for families with kids ages 6+. Food and drinks will be available for purchase.

Warren Holiday Festival
Saturday, December 10, 2022; 4pm - 7pm
Municipal Complex
46 Mountain Blvd,
Warren, NJ
Website
This family holiday celebration feaures a a bonfire @ 4:20pm, a visit by Santa, carnival games, food trucks, horse and carriage rides, petting zoo, an iceless skating rink, a tree lighting @ 6:15pm, and fireworks @7pm
.
Festival of Trees
Sunday, December 11, 2022; @ 11:00pm - 3:30pm ( rain or shine)
Reeves-Reed Arboretum
165 Hobart Avenue
Summit, NJ
Registration
Cost: Members $7; Non-Members $12. Children under 3 are free.
This holiday event features a Multicultural Celebration of the Holidays. There will be arts and crafts that celebrate Hanukkah, Kwanzaa, Christmas and the Solstice; musical entertainment; as well as food trucks; and holiday vendors. The highlight of the festival will be over 20 festive trees placed around the grounds decorated by local organizations, businesses and families!





More New Jersey Christmas Events