The Best Central Jersey Private Party Venues
Your Guide To Central Jersey's Best Private Party Venues: Features Banquet Facilities For Weddings, Corporate, and Social Functions

The best and/or unique private party venues in Central Jersey that offer out of the ordinary settings with a WOW ambiance, awesome scenic views and a reputation for either top notch food, excellent service, or the flexibility to bring in your own private caterer, and that will make your special event a memorable one..

These venues are ideal settings for wedding receptions, corporate functions, charity galas, and social events such as Bar Mitzvahs, Bat Mitzvah, birthday parties, anniversary parties, trade shows, holiday parties, and more
The Best Central Jersey Private Party Venues
---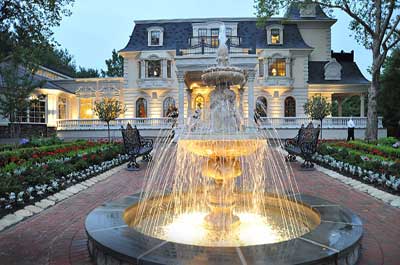 The Ashford Estate
637 Province Line Rd
Allentown, NJ 08501
Website
The Ashford is situated on over 30 park-like acres of sculpted property, complete with sparkling fountains, waterfalls, a floating gazebo, stone ruins, garden arbors and sprawling views. In addition to the natural beauty of its grounds, The Ashford features immaculately preserved and architecturally astonishing structures, such as the barn chapel, carriage house and the grand ballroom.
---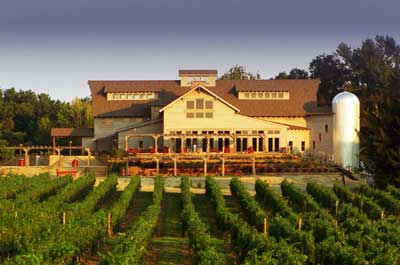 Laurita Winery
35 Archertown Road
New Egypt, NJ
Website
This attractive rustic vineyard setting surrounded by rolling hills and local farms is a unique venue for private functions and gatherings, including weddings, showers, rehearsal dinners, corporate meetings, retirement celebrations, holiday parties, and luncheons. They can accommodate parties ranging from 40 to 225 guests and even more for tented vineyard affairs. They have partnered with two catering companies -- Branches Catering (accommodating indoor weddings, outdoor tented wedding and all indoor private events) and Conroy Catering (indoor weddings).
---
The Mill Lakeside Manor
101 Old Mill Road
Spring Lake Heights, NJ
Website
Overlooking a serene lake and surrounded by pristine natural beauty, The Mill Lakeside Manor offers endless possibilities for the perfect wedding celebration. With only one wedding at a time, this elegant venue is uniquely yours for your wedding.
---
The Palace at Somerset Park
333 Davidson Avenue
Somerset, NJ
Website
This is an elegant venue for private parties, conferences, weddings, and social events. The setting is amongst gently rolling colorful gardens, mature trees, and a picturesque, Palladian-style mansion.
---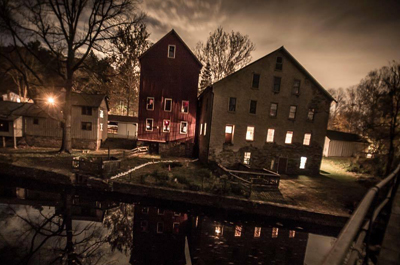 Prallsville Mill
Route 29/Risler Street
Stockton, NJ

Website
The historic Prallsville Mill is set along the banks of the Delaware River and historic Tow Path, is included on the National Register of Historic Places and part of the D & R Canal State Park. The lush grounds offer picturesque outdoor nooks, perfect for exchanging vows, to historic spaces within the village set to create timeless celebrations. The Grist Mill, with its extensive wood beams and antique gear work, speaks to a time of expert craftsmanship and makes for a truly unique environment. In addition, the Saw Mill serves as an open rustic space for a casual, al fresco cocktail hour or laid-back after-party and whiskey bar lounge.
---
Sayen House and Gardens
155 Hughes Drive
Hamilton, NJ
Website
A welcome sanctuary for nature lovers, garden enthusiasts and history buffs alike. Along with this breathtaking scenery as nature's perfect background, Sayen Gardens is available for a variety of functions and gatherings, including wedding receptions, bar and bat mitzvahs, private parties, holiday parties, showers and business meetings and luncheons. Outside ceremonies may be arranged with special permission. The house can accommodate up to 110 people for dining and 150 plus for assembly
---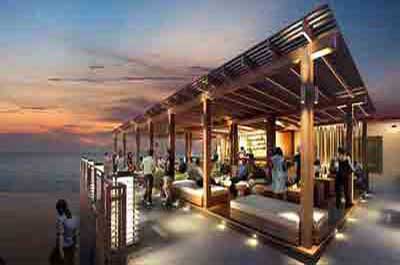 Watermark
800 Ocean Avenue
Asbury Park, NJ

Website

Hovering above the Asbury Park boardwalk, beach and Atlantic Ocean, Watermark is the ideal setting for those looking for a beachfront wedding in an upscale, unique and contemporary environment and atmosphere. Their unique appeal lies in their non-traditional 'de-constructed' approach. Food is primarily passed - avoiding the formal seated dinner and buffet line – allowing guests to continually mingle, drink, eat, dance and keep the celebration going. The elegant, modern and well-designed environment inspires couples to let go of elements such as flowers and decorations as well as traditional dances, speeches and rituals.
---
The Best North and South Jersey Private Party Venues

North Jersey Private Party  Venues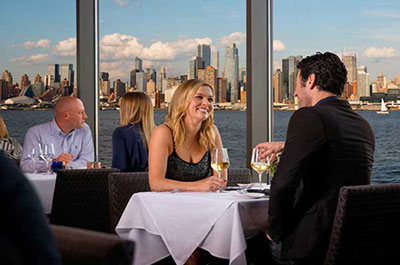 The best and/or unique private party venues in North Jersey with a WOW ambiance, awesome scenic views and a reputation for either top notch food, excellent service, or the flexibility to bring in your own private caterer.
Learn More
South Jersey Private Party Venues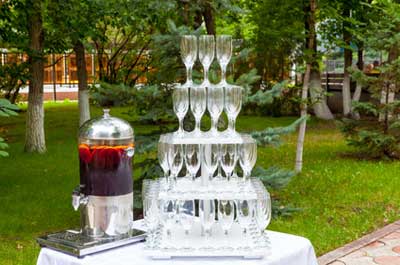 The best and/or unique private party venues in South Jersey with a WOW ambiance, awesome scenic views and a reputation for either top notch food, excellent service, or the flexibility to bring in your own private caterer.
Learn More