Central Jersey Memorial Day Events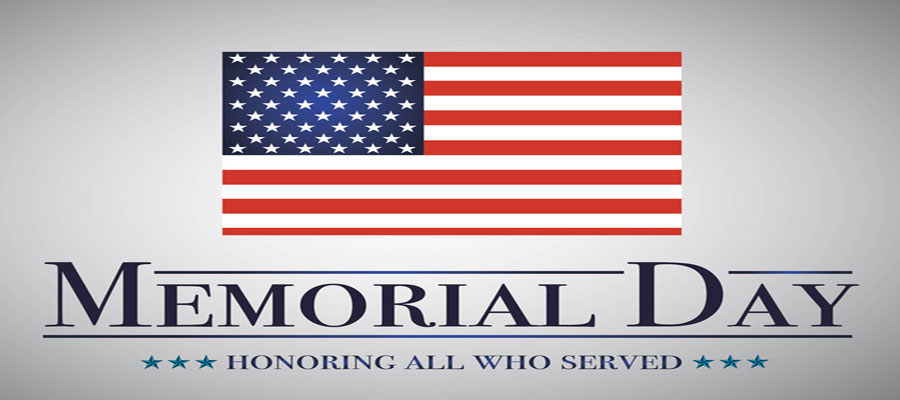 Your Guide to the best 2022 Central Jersey Memorial Day
Ceremonies, Events, Parades, and Festivals

This year Memorial day will be celebrated on Monday, May 30, 2022

Memorial Day, originally called Decoration Day, is a day of remembrance for those who have died in our nation's service.

It is a time for parades, flags, and wreath-laying ceremonies paying tribute the who died serving our country.

Memorial Day is also the unofficial beginning of summer in New Jersey with the Jersey Shore beach communities coming alive with activities.

Many of these activities include music festivals, ethnic festivals, fireworks, auto racing events and special events geared to the kick off of summer.

Note: Sometimes conditions require cancellations or changes of dates, times and location which are not reflected in the original schedule. Before planning a trip to visit one of the listed events, it is suggested that you call the event sponsor to confirm the event schedule or for additional information on the event.


2022 Central Jersey Memorial Day Parades
Stay tuned --- we will be updating this list as the event sponsors confirm this year's events.

Listed by date
Edison Memorial Day Parade
Friday, May 28, 2022; 12:00 PM - 2:00 PM
Website
The Parade will take place on Amboy Avenue, starting on Walsh Avenue and ending on Brower Avenue.
Lawrence Township Memorial Day Parade
Saturday, May 28th, 2022 @10am
Website
Parade route will begin at the Lawrence Township High School Parking Lot to Princeton Pike to Darrah Lane to Birchwood Knoll to Berwyn Place.
Princeton Memorial Day Parade
Saturday, May 28, 2022; at 10:00 am
Website
The parade starts at 10am on the corner of Princeton Ave. and Nassau St. and goes to Princeton Monument Hal. ending with a short ceremony at Monument Hall at 11am.
Hopewell Borough - Memorial Day Parade
Sunday, May 29th, 2022; 1pm
Website
Contact hopewellparade@gmail.com.
Line up at 12:30pm at Taylor Terrace. Beginning at 1pm, marching east on Broad Street, Closing Ceremony at Hopewell Elementary School.

Bound Brook Memorial Day Parade

Monday, May 30, 2022; @9;30am
Website
(732) 356-0833
Parade kicks off at the Bound Brook Library at 402 East High Street.
Califon Memorial Day Parade
Monday, May 30, 2022:11am
Website
bthomas@califonboro.net
Parade begins at School Street followed by events at Caifon Island Park incuding a Memorial Servce, Music, Food, Drinks, Antique Cars
and More!
Colts Neck Memorial Day Parade and Bicycle Decorating Contest

Monday, May 30, 2022; 10:30am
Colts Neck, NJ
Website
(732) 462-5470
The parade and ceremony combines as one of the highlights of the year, when the Colts Neck Community gathers to pay tribute to those military personals who died while on active duty. The parade begins at 10:30 am at Township Hall, 124 Cedar Drive and concludes at The Firfehouse.
There will be opportunities for youngsters to march with Colts Neck Sport Foundation teams along with other township organizations such as the Daisey's, Brownies, Girl Scouts, Cub Scouts and Boy Scouts or ride on a decorated bicycle, after the decorated bicycle contest, held at Town Hall at 10:00 am. A shuttlebus will provide transportation between Town Hall and Fire House # 2 starting at 9:30 am from Town Hall. (no bicycles)
Cranbury TownshipMemorial Day Parade
May 30th, 2022: at 1:00 p.m.
Website
The parade will begin promptly at 1:00 PM at the corner of South Main Street and Cranbury Station Road and proceed north on Main Street to Plainsboro Road, then Maplewood Avenue, Park Place East and then south on Main Street, ending at the Cranbury Fire House and Memorial Park.
Dunellen Memorial Day Parade
May 30, 2022; at 10:00 a.m.
Website
The parade begins at the Dunellen Library, and o to New Market Road, and will end at Washington Memorial Park.

Farmingdale Memorial Day Parade
Monday, May 30, 2022; @1PM
Website
(732) 938-4077
The Parede will begin Southard Avenue and Academy Street, and will traverse many streets to ensure attendees can view the parade safely. All roads in and leading into Farmingdale will be closed at 12:00pm until the Parade is Completed.
Freehold Memorial Day Parade
Monday, May 30, 2022
Website
732-462-4580
freeholdmemorialdayparade@gmail.com
The parade kicks off at Brinckerhoff and Main Streets at 10 am. The Freehold Memorial Day Parade is the oldest and largest such parade in Western Monmouth County, with an average of more than 70 units participating each year. The parade features many military units, veterans groups, bands, fire departments, EMS squads, youth groups, custom designed floats and civilian units.
Groveville-Yardville Memorial Day Parade
Monday, May 30th, 2022; @ 8:30 a.m. (Rain or Shine)
Website

The pared begins at Sunnybrae Blvd making a left onto South Broad St., continues left at the fork by Ydv-Ham Sq Road (this segment of the road is Route 524/Ydv-Allentown Road), makes a right on Route 156, makes a left on South Broad St., makes a right on Main Street and finishes at Church Street.
Highland Park - New Brunswick Memorial Day Parade

Monday, May 30th, 2022: @ 10:30am
Website
732-819- 0052
Parade begins in New Brunswick Redshaw Elemtary Schooly ( 216 Livingston Avenue) proceeding up Raritan Ave, ending at Doughboy Monument in Highland Park at Raritan Avenue & Woodbridge Avenue
Hills Borough Memorial Day Parade & Music Festival
Monday, May 30, 2022 @10:30am
Hillsborough, NJ
Website
corinnemarcus@gmail.com
The parade route will begin at 10:30 am on New Amwell Road to Beekman Lane to Municipal Building.
This music festival takes place on the North School field immediately after the parade, featuring talented musicians and bands from the community.
Pennington Memorial Day Parade
Monday, May 30, 2022: 11 a.m.
Website
609-737-0276
The parade will take place along Main St
Readington Township Parade - Flag ceremeony & Car Show

Monday, May 30th, 2022: @t 10:30 a.m.
Website
908-534-9752
Parade starts at 10:30 am at the Whitehouse Mall on Route 22 and ends at the Readington municipal building where the Flag Ceremony begins at 11:45am, followed by a classic car show.
South River Memorial Day Parade
Monday, May 30, 2022 @1pm
Website
732 - 257-1999
Parade begins at Main Street & Hillside Ave, onto Jackson Street, onto Frry street, back onto Main Street, ending at the War Memorial Building.





2022 Central Jersey Memorial Day Weekend Events

Listed by date:
A Salute to America Concert
May 27, 2022; 3pm - 11pm
on the boardwalk in front of Spicy Cantina
Seaside Heights, NJ
Website
This celebration features a Memorial Day Weekend Kickoff to Summer event in Seaside Heights which is the unofficial start of the summer season! We also want to honor the true meaning of Memorial Day which1s to remember those in military service who made the ultimate sacrifice for our freedom.
The event will begin with October Rose Performing. After the kickoff, the celebration continues with the music of the NICKY FABBZ Band hitting the stage at 7pm.
Bradely Beach Memorial Day Weekend Festival
Saturday & Sunday, May 28, 29, 2022; from 9am-7pm
on the Bradley Beach Boardwalk
The festival includes crafters, food, live music, and Family Fun.
Parade on Saturday, May 28th at 10am


Jersey Shore Food Truck Festival
May 28-30, 2022; 11am-5pm
Monmouth Park Racetrack
175 Oceanport Ave.
Oceanport, NJ 07757
732-747-4449
Website
Parking: Free
Tickets: Grandstand admission $6, Children 12 and under always FREE
enjoy 35 of the Jersey Shore's most mouth-watering food trucks. Sample everything from lobster rolls to Mac & Cheese to fried oreos. There is also Live music 12-4pm all three days on two stages, live horse racing, and much more!
21st Annual Seaport Craft Show
May 29, 2022: 10am - 5pm
Huddy Park
301 Shore Dr.
Highlands, NJ
Website
732-291-4713
Admission is free
Come experience a delightful collection of various handmade crafts from more than 60 crafters and artisans.
Live entertainment from 11AM - 3PM.
Shop till you drop for unique gifts, art, jewelry and personal items at this Juried Show.
Vietnam Veterans' Memorial Day Ceremony
Monday, May 30, 2022 @ 11:00 am - 12:00 pm
New Jersey Vietnam Veterans' Memorial
1 Memorial Lane (Parkway Exit 116)
Holmdel, NJ
Website
The Vietnam Era Museum was the first Vietnam war museum to provide political, cultural and historical context for the Memorial. It helps visitors gain an understanding of the conflict in Southeast Asia and the surrounding political strife in America and its lasting impact on American culture, with an emphasis on experiences in New Jersey.
More New Jersey Memorial Day Weekend Events