Central Jersey Memorial Day Events
A Holiday Guide to the best 2018 Ceremonies, Events, Parades, and Festivals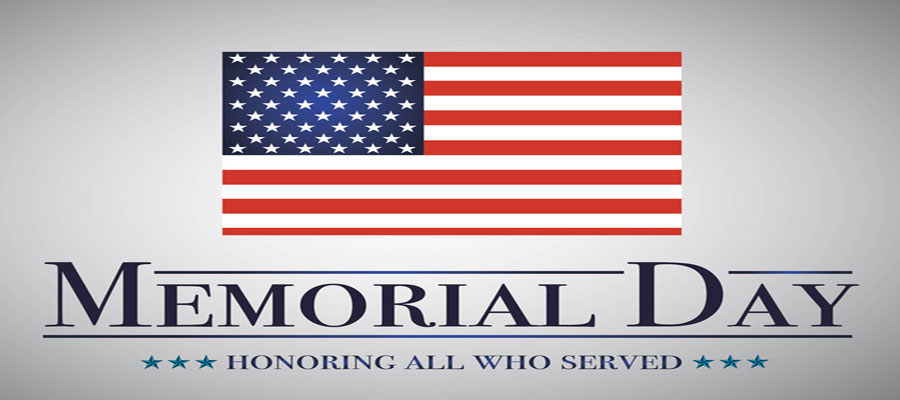 This year Memorial day will be celebrated on Monday, May 28, 2018

Memorial Day, originally called Decoration Day, is a day of remembrance for those who have died in our nation's service.

It is a time for parades, flags, and wreath-laying ceremonies paying tribute the who died serving our country.

Note: This information is provided by event sponsors as a free service to our viewers. Sometimes conditions require cancellations or changes of dates, times and location which are not reflected in the original schedule. Before planning a trip to visit one of the listed events, it is suggested that you call the event sponsor to confirm the event schedule or for additional information on the event.

2018 Central Jersey Memorial Day Weekend Events
Stay tuned --- we will be updating this list as the event sponsors confirm this year's events.

Stay tuned --- we will be updating this list as the event sponsors confirm this year's events.
Bradley Beach Memorial Day Weekend Festival
Friday May 25 through Monday, May 28, 2018; Friday 4:00 pm - 8:00 pm, Saturday, Parade 10 am Saturday 11:00 am - 8 pm & Sunday 11:00 am - 8 pm. Rain or shine!
Contact: 732-776-2999 Ext. 1050
This annual family event features one mile one mile of food vendors, Crafters, and Kids jumping house and rides
The Annual Memorial Day Parade will start on Saturday, at 10am on Ocean Avenue and Bradley Blvd. The annual parade features several local school marching bands, pipe bands from around the state.

Waterfront Arts Festival
Friday, May 25th: 6:00 - 10:00 p.m. & Saturday, May 26th, 2018: 12:00 - 9:00 p.m.
Perth Amboy Waterfront
Sadowski Parkway
Perth Amboy, NJ
(732) 826-1690 ext. 4305
Cost: Free
Attendees wiil get to enjoy a variety of local and regional talented artists, who showcase their original oils and acrylics, vibrant watercolors, prints, unique sculptures, dazzling jewelry, decorative ceramics, hand-made items, and vivid photography. To complement the festivities, 5 bands will perfrom on stage throughout the day playing Latin sounds, rock, folk, jazz and acoustic music. A food court will feature over a dozen local eateries and food trucks. The family-friendly festival will also feature free arts and crafts activities for children and community mural that everyone can participate in creating!

The 5th Annual Pork Roll Festival
Saturday, May 26, 2018; 10:00 AM - 7:00  PM
Mill Hill Park
Trenton, NJ
609-815-1343
Event cost: $5
This year's festival will celebrate Trenton's unique pork roll product while promoting the city's history, art, music, small businesses and cultural diversity. One of New Jersey's famous foods, the pork roll, although North Jeryans will call it Taylor ham will be the featured food.
It will feature Music Stage (all day) Entertainment, Children's Events, Pork Roll Recipe Contest and Awards, and the 2018 Pork Roll Queen Pageant and Crowning. The event is held annually during the Memorial Day Weekend, will honor those who have served and sacrificed so that we can enjoy the benefits of freedom.

Jersey Shore Food Truck Festival
May 26, 27, 28, 2018; Gates open 11:30 am
Monmouth Park Racetrack
175 Oceanport Ave.
Oceanport, NJ
732-747-4449
This event features more than 50 regional trucks competing for the tri state area's best mobile-made eats!
Attendees will get to enjoy live music all three days of the festival. In addition, FREE Family Fun Day activities will take place Saturday and Sunday including clowns, face painters,
General Parking $5, General Admission $5, Children 12 and under are FREE.

Memorial Day Weekend Fireworks
Sunday, May 27, 2018; @ 9 PM
Asbury Park Boardwalk
On the beach at 4th Ave.
Asbury Park, New Jersey
Fireworks on the Beach at 9 PM

Memorial Day Ceremony
Monday, May 28, 2018; 11:00am to 2:00pm
New Jersey Vietnam Veterans' Memorial Foundation
1 Memorial Lane,
Holmdel, NJ
(732) 335-0033
Hosted by New Jersey Vietnam Veterans' Memorial Foundation, this annual event features a Memorial Day ceremony . The ceremony will also include the presentation of two scholarships to New Jersey high school seniors.




2018 Central Jersey Memorial Day Parades
Stay tuned --- we will be updating this list as the event sponsors confirm this year's events.
Highlands

May 26, 2018; @ 11 AM
Website
Parade Starts at Huddy Park


Hillsborough
Saturday, May 26, 2018 @ 10:30 AM
Website
The parade route will begin on New Amwell Road to Beekman Lane to Municipal Building. There will be a Ceremony following the parade.


Lawrence Township

May 26, 2018; @10 am
Website
Begins at Lawrence High School.
Princeton
Saturday May 26, 2018; !0 Am
Website
Contact: mark.freda@verizon.net
The parade kicks off at 10am from Princeton Ave and Nassau St , then on to Princeton Monument Hall (1 Monument Drive or 45 Stockton St. in Princeton), for a short ceremony at the hall at 11am


Edison

Sunday, May 27, 2018: @ 12 noon
Website
Contact: Dana at
dligato@edisonnj.org
or 732-248-7298
The parade will be in the Stelton section of the Township beginning on Division Street at the Main Library and travel up and ending at Oakland Avenue at Post 435 for refreshments
. Once again, the parade will feature "Most Patriotic" Bike Decorating Contest for youngsters.
Hopewell Borough
Sunday, May 27, 2018 @ 1pm
Website
Contact: hopewellparade@gmail.com
Will be marching east on Broad Street. Closing Ceremony at Hopewell Elementary School Hosted by the Hopewell Volunteer Fire Dept
Bound Brook
May 28, 2018: @ 10 am (There is no rain date.)
Website
Begins at Bound Brook Library on Hamilton and High Streets and turns right onto Church St. and then left onto Union Avenue (Route 28) to the War Memorial on Vosseller and Union Avenue where the traditional Memorial Day ceremonies will happen.
Colts Neck
May 28, 2018; @ 10 AM
Website
Beginning at Colts Neck Town Hall
Freehold

Monday, May 28, 2018; @ 10AM
Website
The Freehold Memorial Day Parade is the oldest and largest such parade in Western Monmouth County, with an average of more than 70 units participating each year. The parade features many military units, veterans groups, bands, fire departments, EMS squads, youth groups, custom designed floats and civilian units.
Hamilton Township
May 28, 2018; @ 10:30 AM
Website
Parade starts on Monday, May 30th @ 10:30am at Nottingham Way at Shady Lane and continuing to Nottingham Way Firehouse on Mercer Street (route travels down some neighborhood streets towards back entrance of the Firehouse)
Highland Park & New Brunswick

Monday May 28, 2018: @ 11 am
Website
Starting at Monument Square, Corner of Livingston Avenue & George Street and ending at 1 pm at Doughboy Monument Fork at Raritan Avenue & Woodbridge Avenue
Contact : 732-819-0052
Metuchen Parade & Ceremony
Monday, May 28, 2018; @10:00 a.m. - Noon. rain or shine,
Website
The parade begins on Brunswick Avenue & Edgar School, proceeding north on Main Street to New Street, to end at the Plaza for the ceremony at 11:30am
Old Bridge

Monday, May 28, 2018; @ 9:00 a.m.
Website
732-721-5600 x 4010
Memorial Day Parade will be beginning at Memorial School 11 Ely Avenue, Laurence Harbor. The parade will conclude with a Memorial Day services at Memorial Park, which is directly across the street from the Laurence Harbor Fire House.
Pennington
May 28, 2018; @11 am
Website
The Memorial Day parade kicks off @11 AM.
Kids Bike Brigade begins 10:15 am at Toll Gate Grammar School. The kids can decorate their bikes, win prizes and ride in the parade.
Sayreville
May 28, 2018; @10 am
Website
Active US military, local organizations, marching and pipe bands, and veterans march and ride down Washington Rd. and Main St.
West Windsor Township

Monday May 28, 2018; @ 11:00 a.m
Website
Kicks-Off . from West Windsor-Plainsboro High School, South
Ceremony: 12:00 (Noon) – West Windsor Municipal Complex corner of Clarksville Road and North Post Road.
More New Jersey Memorial Day Weekend Events
---