August Things To Do:
Our Top 10 Picks For Your Day Out in New Jersey

Discover New Jersey's Best Month of August Things to Do: Uncover The Top seasonal attractions, popular events, and hidden gems .

You'll find lots of interesting things to do in New Jersey in August 2022. This is a great time of the year with warm summer weather still in effect and the end of the peak vacation season nearing the end.

It's also a great time to of the year to visit many of the cultural festivals.
---
iPlayAmerica.com.
---
Note: Sometimes conditions require cancellations or changes of dates, times and location which are not reflected in the original schedule. Before planning a trip to visit one of the listed events, it is suggested that you call the event sponsor to confirm the event schedule or for additional information on the event.

---
1- Plan a weekend getaway or vacation to Ocean City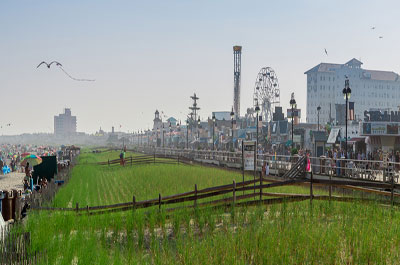 Ocean City is a Jersey Shore beach resort that sets itself apart from other beach front towns in going all out to insure that its reputation as " America's Greatest Family Resort" is true to its motto. This family resort destination has many attractions and accommodations that are family oriented and reasonably priced. Lodging including motels, bed and breakfasts, hotels, and vacation home rentals; family oriented restaurants, both sit in and take-out; shopping, including clothing, T-shirts, souvenirs, and antiques; and of course its beautiful beach and fun filled boardwalk.

2 - Get out an enjoy the outdoors and some exercise with a scenic bike trip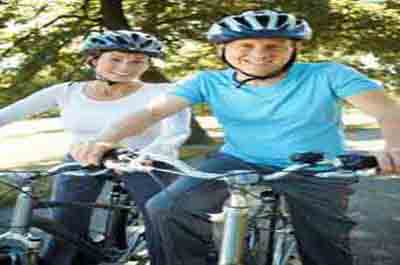 Best Bike Trips -
New Jersey has great terrain and scenery and offers a wide variety of trails for a wonderful cycling adventure for beginners to advanced cyclists.
Some favorites include:
Island Beach State Park - Ride adjacent the sea shore, dunes and wildlife sanctuary - 16 miles round trip - Easy
The Pine Barrens - Traverse pristine pine & oak forests, blueberry fields and cranberry bogs and 3 major rivers. - 43 miles - Easy

3 - Take a day trip to a Jersey Shore Beach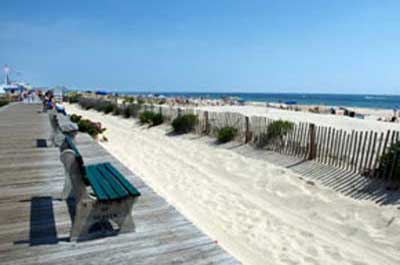 New Jersey Beach Information - fees, facilities, and more
With 127 miles of beaches, the Jersey shore are a natural landscape of beauty, clean ocean water, refreshing breezes and beautiful, white sandy beaches, making the Jersey Shore one of the most desired vacation destinations on the east coast. The beaches in Cape May County are especially known for their wide, fine, powdery sand, and are considered to be among the best beaches on the Atlantic coast.


3- Pack your fishing rod  and enjoy an ocean, bay or river fishing trip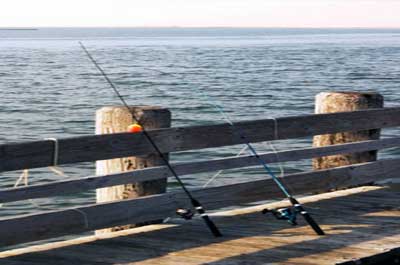 New Jersey fishing
is a huge opportunity to experience a wide variety of fishing experiences and fish species. From the spring migrations of striped bass on the Jersey shore, and the American shad in the Delaware River to the bay shores and the ocean along the Atlantic coastline, there's something for all anglers.

NJ with it's vast ocean coastline, bays, and rivers, offers anglers a wide variety of fishing experiences and fish species. Learn about tips on fishing, and where to go.

5 - Take a Canoe or Kayak trip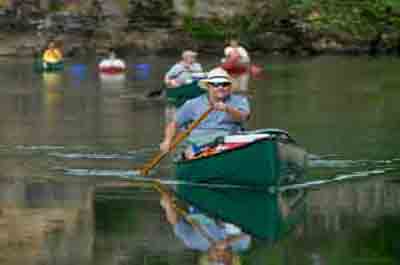 Best NJ Canoe and Kayaking
Batsto River - Hampton Furnace to Quaker Bridge - The lower Batsto River from Quaker Bridge to the lake at Batsto Village is a good paddle for all levels. Rentals available at Adams Canoe Rental 1005 Atsion Road, Atsion 609- 268 - 0189
Merrill Creek Reservoir, Warren County - Paddle past the red pine and cedar-lined shore forests and fields amongst wildlife and water fowl, where you will find mergansers, king fishers, pileated woodpeckers, bald eagles, white-tailed deer, muskrat, hawks and herons.

NJ offers a wide variety of scenic and wildlife experiences, with a range water from easy flat water to the more intermediate, challenging rivers and beach areas.

6 - Take a camping trip to a private camping ground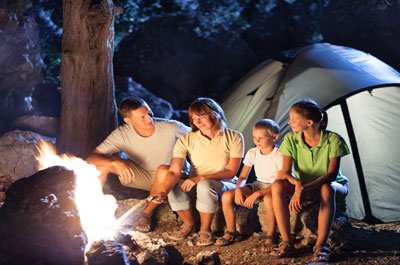 Camping at a private campground
offers an excellent opportunity to enjoy nearby attractions on a modest budget. For those who prefer not to wander far from the camp grounds, many of them have extensive family recreational facilities on the grounds. For others who enjoy a beer or glass of wine with their meal, they usually do not have restrictions on moderate alcohol use.
More info

7 - Take in the popular Atlantic City Airshow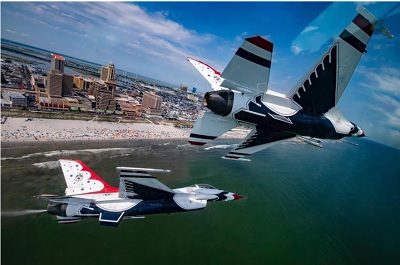 Atlantic City Airshow
Wednesday, August 24, 2022
Boardwalk
Atlantic City, NJ
609-345-4524
Website
Free event
 This year the Air Force wil be sending their Full Throttle Formation Team, The Thunderbirds.
In addition there will be the U.S. Army's Golden Knights parachute team and other airshow performers.
Atlantic City's free beaches and Boardwalk have great views of the Airshow. Ocean-facing hotel rooms and outdoor venues will also have views of the show.


8 - Take-in a  Whale Watching Tour - An exciting and fun experience for the entire family


During the past 9- 10 years, humpback whales have returned to the waters off New Jersey in large numbers, that make whale watching an exciting and fun experience for the whole family.
More info

9 - Take the Family Peach Picking at a "Pick Your Own Farm"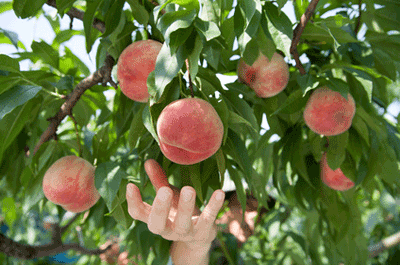 Peach picking
A popular New Jersey family activity. If you love peaches and enjoy getting out with the family for a fun activity, head on out to a pick your own peach farm and take home fresh, fully ripened, and flavorful peaches --- peaches that you aren't able to get at the local supermarket.

Peach picking season begins in early July and runs to the middle of September, depending on varieties and weather conditions.

10 - Take the family to an Italian Festival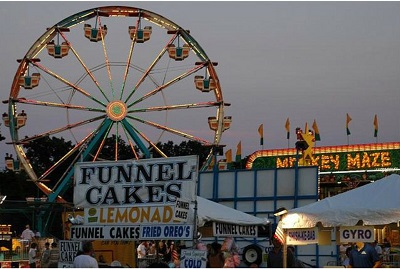 The Italian American Association of Ocean Township Annual Italian Festival
August 10th – 14th, 2022
Joe Palaia Park
corner of Deal and Whalepond Road
Ocean Township, NJ
[email protected]
908-902-8512
Website
Free admission
This four day Italian Festival annually attracts over 80,000 people with a taste for our traditional foods and wholesome family fun. Celebrating Italian heritage and culture!
There's something for everyone! From sampling the great taste of Italy's delicious food, rides, games, music, and more!