Top Ten Things to Do in New Jersey in August

8You'll find lots of interesting things to do in New Jersey in August 2018. This is a great time of the year with warm summer weather still in effect and the end of the peak vacation season nearing the end.

It's also a great time to of the year to visit many of the cultural festivals.
---
1- Plan a weekend getaway or vacation to Ocean City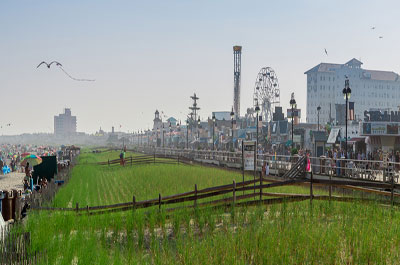 Ocean City is a Jersey Shore beach resort that sets itself apart from other beach front towns in going all out to insure that its reputation as " America's Greatest Family Resort" is true to its motto. This family resort destination has many attractions and accommodations that are family oriented and reasonably priced. Lodging including motels, bed and breakfasts, hotels, and vacation home rentals; family oriented restaurants, both sit in and take-out; shopping, including clothing, T-shirts, souvenirs, and antiques; and of course its beautiful beach and fun filled boardwalk.

2 - Get out an enjoy the outdoors and some exercise with a scenic bike trip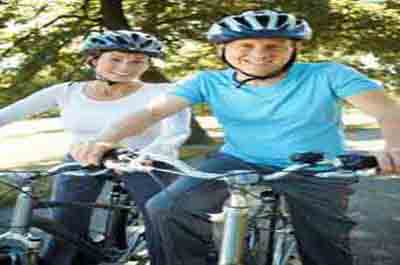 Best Bike Trips -
New Jersey has great terrain and scenery and offers a wide variety of trails for a wonderful cycling adventure for beginners to advanced cyclists.
Some favorites include:
Island Beach State Park - Ride adjacent the sea shore, dunes and wildlife sanctuary - 16 miles round trip - Easy
The Pine Barrens - Traverse pristine pine & oak forests, blueberry fields and cranberry bogs and 3 major rivers. - 43 miles - Easy

3 - Take a day trip to a Jersey Shore Beach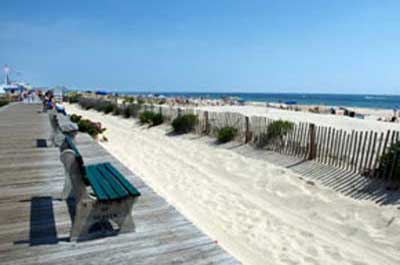 New Jersey Beach Information - fees, facilities, and more
With 127 miles of beaches, the Jersey shore are a natural landscape of beauty, clean ocean water, refreshing breezes and beautiful, white sandy beaches, making the Jersey Shore one of the most desired vacation destinations on the east coast. The beaches in Cape May County are especially known for their wide, fine, powdery sand, and are considered to be among the best beaches on the Atlantic coast.


4 - Take in the Asbury Park Surf Music Festival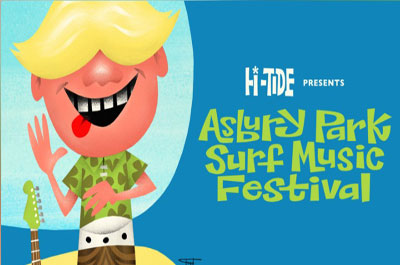 Asbury Park Surf Music Festival

Saturday, August 18, 2018, @ 12:00pm ( Rain or Shine, moves inside of Convention Hall in the event of inclement weather)
The Anchor's Bend & Grand Arcade at Convention Hall
Asbury Park, NJ
Website (Line-up & tickets)
Attendees get to enjoy live surf music, Tiki drinks, classic cars, and food vendors with ocean views.
5 - Visit the New Jersey State Fair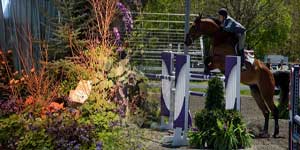 New Jersey State Fair
Sussex County Farm & Horse Show
August 4th - 13th, 2017
Sussex County Fairgrounds
37 Plains Road
Augusta, NJ
Website
The New Jersey State Fair offers agricultural competitions and education, horse shows, 4-H, livestock and animals, rides and attractions, free entertainment, vendors, foods and much more. Animals, competitions and exhibits bring public attention to agriculture, education, youth advancement and the great things that Sussex County and New Jersey Have to offer.

6 - Take the Family Peach Picking at a "Pick Your Own Farm"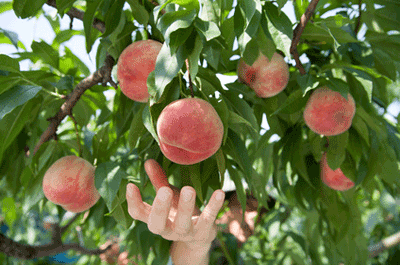 Best "Pick Your Own" Peach Farms
Peach picking is a popular New Jersey family activity. If you love peaches and enjoy getting out with the family for a fun activity, head on out to a pick your own peach farm and take home fresh, fully ripened, and flavorful peaches --- peaches that you aren't able to get at the local supermarket.

Peach picking season begins in early July and runs to the middle of September, depending on varieties and weather conditions.

 7- Take the Family For a mini-vacation to Atlantic City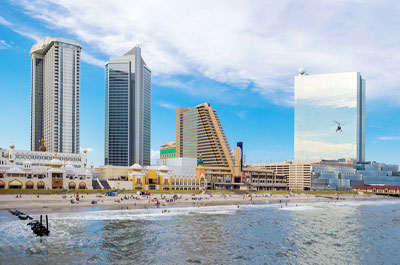 Atlantic City Visitors Guide
AC provides lots of entertainment beyond the casinos. Stroll the famous Boardwalk, six miles long and 60 feet wide, paralleling the ocean, it is the largest of New Jersey's boardwalks. It's free!

Check out the Atlantic City Aquarium located in the Historic Gardner's Basin. It offers a fun and educational look into more than 100 varieties of fish and marine animals.

Enjoy a day at the beaches or on the water with a dolphin/whale-watching cruise, para sailing, or a fishing expedition.

8- Visit The Battleship new Jersey and take in the Annual  Craft Beer Festival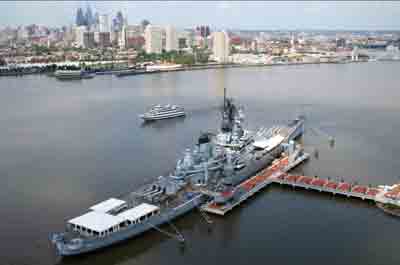 Battleship New Jersey Craft Beer Festival
Saturday, June 23, 2018; 12:30 PM - 4:30 PM
100 Clinton St
Camden, NJ
Website
This event features beer tasting, live entertainment, and a free self-guided tour of the nation's most decorated ship.
Sample over 30 NJ Breweries while being entertained by the Cabin Dogs. Food available for purchase. Ticket includes a collectible sample glass and 15 4 oz. samples with the option to purchase more. VIP tickets get in one hour early and allow you to try a range of special beers that may run out before main session starts.
9- Visit Point Pleasant Beach A favorite for People of all ages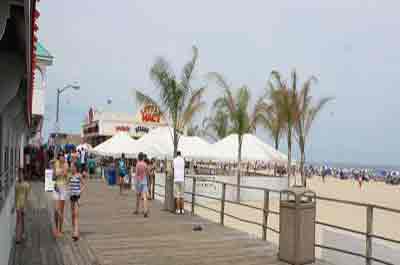 Point Pleasant Visitors Guide - The ultimate Jersey Shore destination, offering exciting activities for a day trip, a week end, or as a summer vacation destination.
Things to do include it's fabulous beaches, The Boardwalk with a first class aquarium, family amusements, rides, games of chance, arcades, food, live entertainment, Jenk's Nightclub, Martell's Tiki Bar, Uncle Vinnie's Comedy Club, and a large variety of excellent restaurants.

10 - Visit Spring Lake - A Charming, Non-Commercial Jersey Shore Destination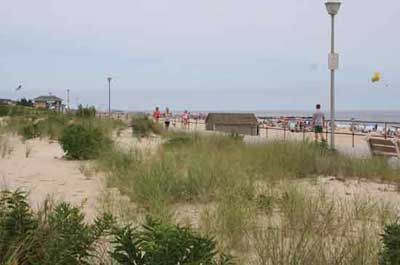 Spring Lake Visitors Guide
Affectionately referred to as the "Irish Riviera", Spring Lake is a small beach resort town with huge Victorian houses, charming, low key Bed and Breakfast Inns, flower filled parks, and a well managed beach that's never been corrupted by honky tonk.
It is possible to wander around this beach front community, even in peak summer season, and see very few people and almost no traffic


---