Asbury Park, New Jersey:
A visitors guide to what's happening now

Discover Asbury Park, NJ: A Jersey Shore destination with great entertainment events, restaurants, and beach activities

Asbury Park, once a world class beach resort, is back with renewed energy and has now become a must visit destination for Jersey Shore fans.

Once the regarded as the "Queen of the Jersey Shore", or the "City by the Sea" during its heyday in the early half of the 20th century.

This resurgence can be largely credited with the gay community discovering all the potential, glamour, and excitement that this city has to offer. They have bought old homes and rebuilt them with charm, opened restaurants, and soon this was immediately noticed by the land and building developers as the newest, fastest growing, and most exciting shore resort in New Jersey

Today, Asbury Park exemplifies the cultural and ethnic diversity, creative energy, and natural beauty that make this Jersey Shore town a popular destination for a day trip, an evening of fun, a weekend getaway, or for an extended vacation.

This is a city that has gotten the attention of Bruce Springsteen followers, indie music, concert goers, restaurant enthusiasts, beach goers, local and national artists, developers, and of course visitors.

The center of activity is downtown along Cookman Avenue with many excellent restaurants, shops and art galleries, and along the boardwalk lined with restaurants and the Paramount Theater - Convention Hall.

Asbury Park is also regarded as the birthplace of Jersey shore music with performers like Bruce Springsteen, Southside Johnny & the Asbury Jukes and many more making their appearances at the famed Stone Pony.

By the time Bruce Springsteen became an international rock n' roll star in the late 1970's, Asbury Park was considered a rock mecca along with Memphis, Detroit, and Liverpool.

Home to the one-time Palace Amusement Center and Tillie the Clown, the city's pop-culture icon that will soon resurface and the city's ambitious redevelopment effort comes to completion.

With it's resurgence and diversity, Asbury Park has gained the reputation of being the Jersey Shore's "hottest dining destination" with over 65 restaurants --- many of them being hip restaurants specializing in innovative cooking with chefs with formal culinary training who honed their skills at notable NYC kitchens.
Check out the Asbury Park live Surf Cam and Beach Cast

Attractions and Things To Do

Asbury Park Beach

Beautiful clean and safe, wide, fine sandy beach. Public access with daily and seasonal badges. Cedar Avenue offers public rest rooms and outdoor showers. Parking for all access points is metered on nearby streets
Beach Information & Fees
Asbury Park Boardwalk
A great place for warmer weather strolls, people watching, visiting shops, and for eating outdoors overlooking the ocean.



Paramount Theater and Convention Hall

Tickets
Convention Hall, along with the adjacent Paramount Theatre and the Grand Arcade connecting the two, is one of the most majestic landmarks on the Jersey Shore. Over the years, this historic entertainment venue has hosted legendary performances by Rolling Stones, the Dave Clark Five, Jefferson Airplane, The Who, the Doors, and of course Bruce Springsteen, who still performs there and sometimes shows up at performances unannounced. The Convention Hall extends over the beach and boasts a state-of-the-art stage area, spacious arena floor and a capacity of up to 3,600 guests.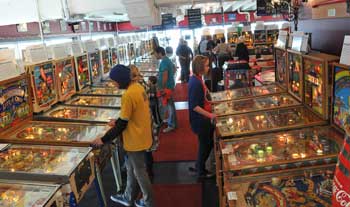 Silverball Museum Arcade
Website
Across from The Stone Pony, they have over 200 pinball machines from the 1930's to the 1980's on display and playable.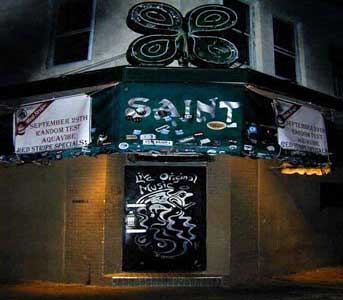 The Saint
Website
A small live music venue. New Jersey and National acts have performed here including: Creed, Jewel, Joey Ramone, Cake, Incubus, Deftones, Everlast, Moe, Kenny Wayne Shepherd, Cannibal Corpse, Hoobastank, String Cheese Incident, Matthew Good Band, Cowboy Mouth, and the Stereophonics.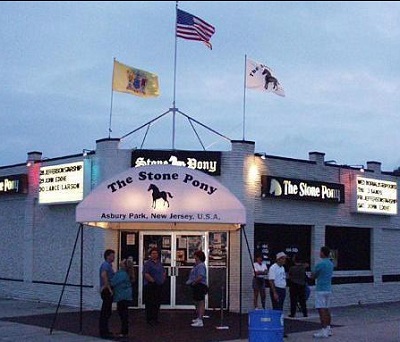 The Stone Pony
Website
The Stone Pony has been the anchor of the Asbury Park music scene since they opened their doors back in 1974. .Achieved fame from appearances by Bruce Springsteen & E Street Band, Southside Johnny & the Asbury Jukes, Bon Jovi, Frankie Valli, jazz great Tal Farlow, Willie Nelson, and more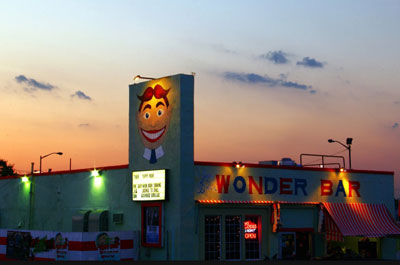 The Wonder Bar
Website
Has a musical history similar to the Stone Pony, with many local legends perform there including Bruce Springsteen, Bon Jovi, Clarence Clemmons, Lance Larson and many others. Known for great live music, tasty food and the world famous Yappy Hour where dogs run the show.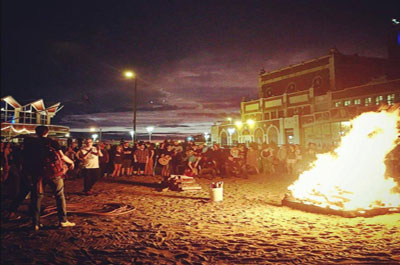 Beach Bonfires
Schedule of Events
Bonfires are on Fridays at 7 PM in May and June, Wednesdays at 8 PM in July and August and Fridays at 7 PM in September.
Each week the bonfire shifts locations throughout the Asbury Park boardwalk/waterfront. Keep in mind that the below schedule is subject to change and bonfires are weather dependent,
Restaurants and Places to Stay