Asbury Park, New Jersey:
A visitors guide to what's happening now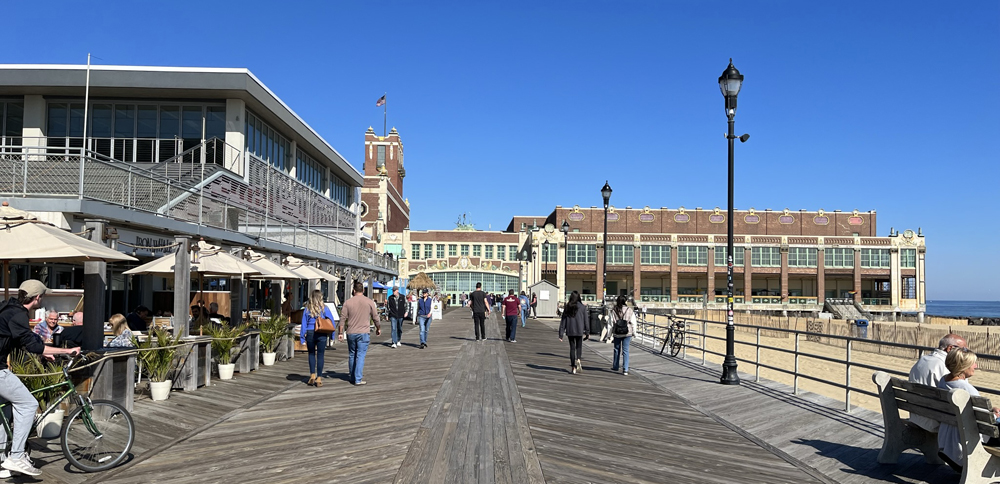 Discover Asbury Park, NJ: A Jersey Shore destination with great entertainment events, restaurants, and beach activities

Asbury Park, New Jersey, is a vibrant and exciting destination that offers something for everyone. Whether you're a beach lover, a music enthusiast, or a foodie, Asbury Park has it all. This visitors guide will provide you with all the essential tourism information you need to make the most of your trip.
One of the main attractions in Asbury Park is its beautiful beach. With its pristine sand and clear waters, it's the perfect place to relax and soak up the sun. Whether you're looking to swim, surf, or simply enjoy a leisurely stroll along the shoreline, Asbury Park Beach has it all.
Asbury Park is also known for its vibrant music scene. The city has a rich musical history and is home to the famous Bruce Springsteen, Southside Johnny & the Asbury Jukes and many more making their appearances at the famed Stone Pony.
By the time Bruce Springsteen became an international rock n' roll star in the late 1970's, Asbury Park was considered a rock mecca along with Memphis, Detroit, and Liverpool.
From live concerts to local gigs, there's always something happening in Asbury Park for music lovers.
Food enthusiasts will also find plenty to indulge in while visiting Asbury Park. The city is home to a diverse culinary scene, offering everything from fresh seafood to international cuisine. Whether you're in the mood for a casual beachside snack or a fine dining experience, Asbury Park has a wide range of options to satisfy your taste buds.
The center of activity is downtown along Cookman Avenue with many excellent restaurants, shops and art galleries, and along the boardwalk lined with restaurants and the Paramount Theater - Convention Hall.
Asbury Park, New Jersey, is a must-visit destination. There's something for everyone to enjoy in this charming city. So pack your bags and get ready to experience all that Asbury Park has to offer.
Attractions and Things To Do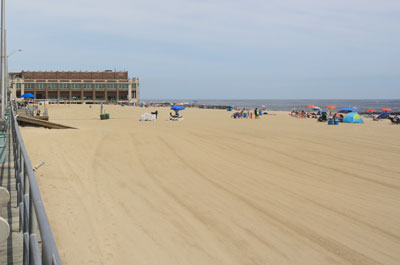 Asbury Park Beach

Beautiful clean and safe, wide, fine sandy beach. Public access with daily and seasonal badges. Cedar Avenue offers public rest rooms and outdoor showers. Parking for all access points is metered on nearby streets
Beach Information & Fees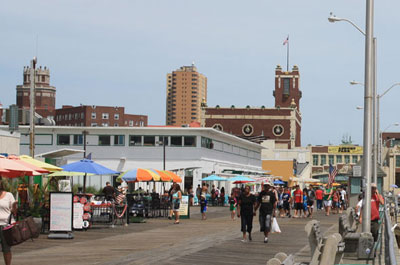 Asbury Park Boardwalk
A great place for warmer weather strolls, people watching, visiting shops, and for eating outdoors overlooking the ocean.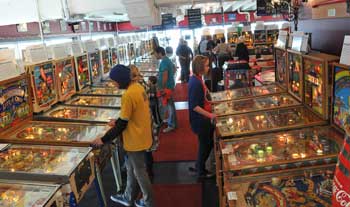 Silverball Museum Arcade
Website
Across from The Stone Pony, they have over 200 pinball machines from the 1930's to the 1980's on display and playable.
Also, with it's private party area, Silverball Retro Arcade is a fun venue in Asbury Park for any event from birthdays, to weddings, and corporate events.
Venues for Concerts, Music, & Movies

Check out the Asbury Park live Surf Cam and Beach Cast.
Here is a live look at the Asbury Park beach and boardwalk, plus a detailed surf report and wavecast.
Asbury Park Restaurants, Places to Stay, & Events