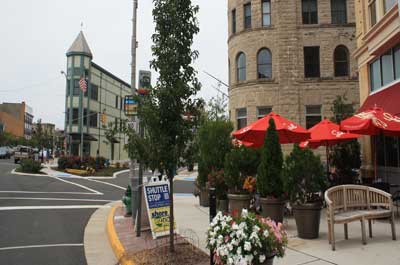 Asbury Park is undergoing a revitalization that ranks as one of the top in the state in recent years.
 Led by the gay community and live-music venues, the revitalization took off by building on it's foundation with a beautiful beach, boardwalk, and it's famed musical heritage.
 This Jersey shore community has now become a top year-round destination for music, entertainment, and eclectic restaurants.
 The Asbury Park hotels and lodging options consists of a few high end, luxury boutique hotels with attractive amenities such as bars, restaurants, Spas, and fitness centers, complemented by a nice variety of lower priced Victorian style Bed and Breakfasts in nearby by Ocean Grove, a short walk to the restaurants, shops, and cafes of Asbury Park.