New Jersey 55plus Adult Living Communities
Tips on buying into a retirement community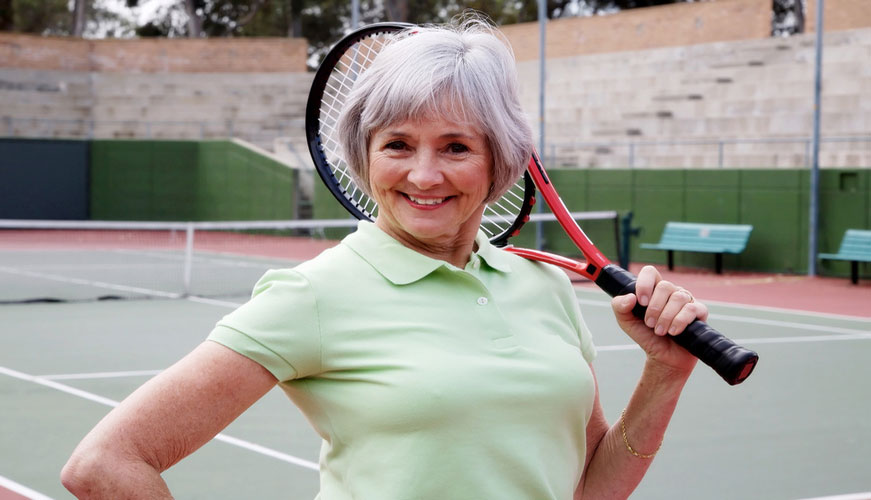 into. New Jersey has over 250 adult living communities with apartments, condominiums, town houses, cluster homes, and one & two story homes. Most of the adult living communities are located in Middlesex, Monmouth and Ocean Counties.
What does a 55plus, adult living community offer?

A full range of activities, sports and game facilities, socialization opportunities, security, and the freedom from lawn, snow removal, and home maintenance, are the major benefits that top the list.

Depending on the size and type of community, they usually have a large clubhouse with a banquet room for parties and concerts, billiards, a fitness center, game rooms, meeting rooms, and an indoor pool, spas, computer labs, and a restaurant. Outdoor facitlies can include an outdoor pool, tennis courts, bocce courts, pickleball courts, a community garden, bicycle and walking paths, and a golf course for residents to use. Tour packages and transportation may be available to take residents to special events, theatre, casinos, medical facilities, and shopping areas, Because many of these communities are gated and provide on-site security, residents feel safe. Most over-55 communities provide residences with single-floor living, making it easy and safe for residents to get around their homes even if they have mobility issues.

Communities are generally managed by resident volunteer Board of Trustees overseeing a paid property management company.

These communities are typically Age-Restricted Communities that are aimed at persons age 55 and older, though accept residents under 55. Under rules set down by the U.S. Department of Housing & Urban Development (HUD) in the Fair Housing Act, the housing must include at least one person who is age 55 or older in at least 80 percent of the occupied units. Anyone under the age of 19 is restricted from being a permanent resident.

What should the potential buyer know before
purchasing a home is a 55plus, adult living community

Prospective residents of a retirement community should prepare a list of needs and wants before buying. Equally important, is creating a list of questions that will enable the the potential buyer to fully understand the community's offerings. While most look similar on the surface, there are important differences between similiar communities.

Location
Is the community conveniently located near a major highway, hospitals, shopping, restaurants and other important entertainment, education, attractions, and relatives and non resident friends.

New Construction (under development) vs Established Adult Living Community
Do you prefer a new 55 + community under construction, or an established 55 + community?

A new adult community under construction offers the benefit of choosing your model, lot options, and upgrades.
However, it comes with risks, growing pains, and uncertainties.
Costly home and lot upgrades make it typically priced higher than similar size resale homes.
Bare landscaping, construction noise, and start up issues.
Years of wait to achieve minimum levels of resident density to support entertainment and club activities.
Not yet known issues with transfer of community management from developer to home owner association.
Not yet known property management and volunteer governing board staffing
Not yet known or finalized monthly association fees.

Community Size
What size community do you prefer? From standalone apartment buildings with a dozen or so units to sprawling communities with thousands of single-family homes, active adult communities come in every shape and size. What size community would be a suitable fit for you.
Community size or the number of resident homes is a big factor in supporting events, trips, and activities.
Communities of less than 400 homes will have difficulty in attracting enough people to support quality clubhouse entertainment, bus trips, and club activities.
Communities with over 1500 homes are likely to be able support a golf course and an on-site restaurant.
Communities raging between 700 and 1000 homes are likely to support quality clubhouse entertainment, bus trips, and club activities, while still being able to sustain that "friendly home town atmosphere"

Financial Strength
It is important to make sure that the community is in good financial standing. Questions to ask;
What has the monthly fee increase been over the past 5 years?  Is there is plenty of money in the reserve budget for future maintenance and for repairs of community grounds and buildings. Have their been any special one-time assessments over the past 5 years?

Cost of Real Estate Taxes and Association Fees
For other nearby towns, or regions, are the real estate taxes approximately the same or less than neighboring towns. Are the monthly community association fees approxomately the same or less than other nearby adult communities.

Security
A Gated Community or a Guarded Gated Community?
While most adult living communities have as a minimum, a gated entrance,  larger communities typically have a 24/7, guarded gate. With a guarded gated community, the comings and goings are closely watched and controlled. Members have a greater awareness of who belongs and who is a stranger, resulting in greater freedom to trust and enjoy familiarity with fellow residents.

---
A 55+ Active Adult Living Community with 778 luxury single family one and two-story homes offering the active adult a variety of leisure activities centered around a 28,000 sq-ft modern clubhouse