Atlantic Highlands Restaurants With Ratings and Reviews
Our listing of Atlantic Highlands restaurants (includings the Highlands) comes with ratings and reviews.
Atlantic Highlands is a Jersey shore town with boutique shops, Bed and Breakfasts, and a variety of casual and fine dining restaurants. With steep hills adding to the scenic views, it's the only town on the Jersey shore where you can get a decent view of the waterfront, New York Harbor, and the New York Skyline.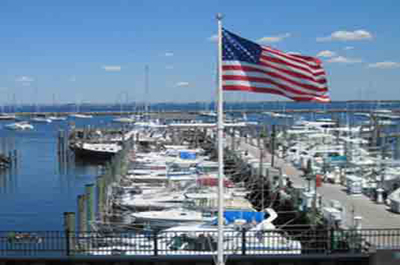 A stroll along the downtown area will take you within walking distance to the large marina, restaurants, live stage theater, B & B's, boutique shops, and the Seastreak Ferry Commuter Service to NYC

Here you will find reviews of some of Atlantic highlands most popular restaurants including: Copper Canyon, Gianna's, the Inlet Cafe and the The Wine Bar.
Restaurant Rating Legend
Fine Dining

No Stars
Below average
One star
Average
Two stars
Above Average
Three stars
Excellent
Four stars
Best in Class

Casual Dining

N/A= A casual dining eatery, not rated as a fine dining restaurant
---
Red Bank Restaurants

Find the top Red Bank Restaurants with ratings and reviews. [
Read More
]
Atlantic Highlands Restaurants with Reviews
Copper Canyon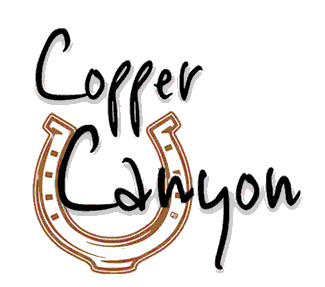 This Southwestern restaurant, located in the attractive Blue Bay Inn boutique hotel in Atlantic Highlands, has food that is hard to beat!
Fare:
Southwestern
Price: Moderate Expensive
Rating: 3.0 stars [
Read More
]
Inlet Cafe

The restaurant is best enjoyed during the warmer summer months when you dine on the outdoor deck taking in the waterfront ambience for an authentic Jersey Shore experience. This is especially a good place for meeting up with friends to relax with steamers and a beer.
Fare: Seafood
Price: Moderate - Expensive
Rating: n/a [
Read More
]
The Wine Bar
an upscale, casual restaurant and wine bar frequented by 30+ aged, affluent diners looking for an attractive setting for good food and wine to enjoy with friends and on special occasions
Fare: Mediterranean
Price: Expensive
Rating: 2.5 stars[
Read More
]
---
Best Breakfast/Brunch

Discover the best breakfast and Sunday brunch restaurants in New jersey. These restaurants are popular with families who are celebrating a special occasion or for an Easter or Mother's Day holiday dining experience.
[ Read More ]
NJ Restaurant Reviews
Find New Jersey restaurants with comprehensive ratings and reviews.
[
Read More
]
Best Trendy Restaurants
Learn about what the restaurant trends are and where you can find the best trendy restaurants. These are the restaurants that are drawing younger diners who seek out a restaurant that satisfies their needs for a healthy, energetic, casually elegant dining experience.
[
Read More
]
.
Copyright © 2007 - 2016. All rights reserved. www.new-jersey-leisure-guide.com