The Best South Jersey Music Festivals
2017 Blue Grass, Country, Rock, Jazz, and Folk Festivals
The 2017 South Jersey music festivals typically appear at large, destination venues, mostly outdoors. Music enthusiasts of all ages and interests can enjoy outdoor music festivals including blue grass, country, rock, jazz, folk, contemporary, and many other types of music.

The festivals range from jam sessions to multi-stage performances and can feature any where from up-coming, new breed artists to established, well known performers.
Note: This information is provided by event sponsors as a free service to our viewers. Sometimes conditions require cancellations or changes of dates, times and location which are not reflected in the original schedule. Before planning a trip to visit one of the listed events, it is suggested that you call the event sponsor to confirm the event schedule or for additional information on the event.


Multi-Date 2017 South Jersey Music Festivals & Events
On The Rocks Cape May Outdoor Entertainment
June 19 - September 9, 2017
Cape May Ferry Terminal
1200 Lincoln Blvd.
Cape May, Nj 08204
Web Site
Free Admission
This summer concert series features live outdoor entertainment complemented by scenic dock side views, refreshing breezes, and beautiful sunsets.
Weekly live entertainment schedule!
Mondays: 5-8 pm , Wesley Ochs
Tuesdays: 5-9 pm , Keith Hickman
Thursdays: 6-10 pm , One Hot Mess
Fridays: 6-9 pm, Nancy Malcun or Ken Shile & Ci Bon
Saturdays:1-5 pm , Jim Fisher & No Shower Happy Hour
6-10 pm , Amy Faden
Sundays: 5-8 pm, Jim Doran
June 2017 South Jersey Music Festivals & Events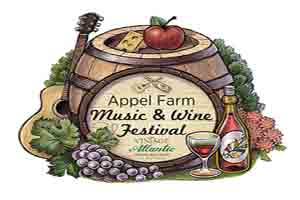 Appel Farm Music & Wine Festival
June 3, 4, 2017; Saturday 3:00 - 8:00 PM & Sunday 12:00 - 5:00 PM
Appel Farm Arts & Music Center
457 Shirley Road,
Elmer, NJ
Website & Tickets
856-358-2472
This event features live music, wine samplings, craft vendors, and an option for an overnight stay. Appel Farm is partnering with the Vintage Atlantic Wine Region to feature 15 wineries from the region's unique wine trails spanning NJ, PA, DE and MD.including Auburn Road, DiMatteo, Monroeville, Paradocx, Penns Woods, Plagido's, Southwine, Villari, Wagonhouse and White Horse. Not a wine drinker? Not a problem! Enjoy delicious craft beer from local South Jersey favorite, Flying Fish Brewery. This years performers will include:
David Uosikkinen's In The Pocket, Hotsy Totsy, Christopher Davis-Shannon, JUTUAN, Swing that Cat, Deidre Finnegan and Dave Cohen, Joe Crookston and more.
---
Mummers Brigade Weekend
June 9, 10, 2017; (Rain date is Sunday).
Olde New Jersey Avenue
North Wildwood, NJ
609.374.0562
Website
Admission is FREE
Both the top Mummers Brigades and top Mummers String Bands from the New Year's Day Parade in Philadelphia will entertain crowds in the pub district of North Wildwood. The excitement kicks off Friday night with the Fancy Brigade Pub Crawl through local drinking establishments in the North Wildwood Entertainment District. A colorful Mummers parade will begin at 3 p.m. on Saturday along Olde New Jersey Avenue where you can get up-close views of the beautiful costumes and intricate dance steps. (Fancy Brigades begin at 3 p.m. and the String Band Grand Finale begins at 4:30 p.m.) Rain date is Sunday.
---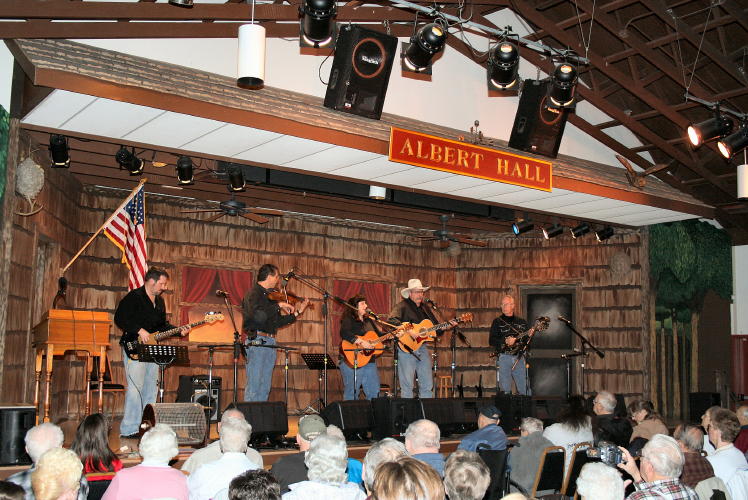 The Ladies of Country & Bluegrass Music

Saturday June 24, 2017; Doors Open at 6:00pm, Live Music 7:30pm to 11:00pm
Albert Music Hall
131 Wells Mill Road (Rt. 532)
Waretown, NJ
Website and Tickets
The Albert Music Hall is one of the best places on the East Coast to hear a live country, bluegrass, & pine lands music concert. This events features live performances by Heidi Olsen, Jeannie O'Neill, Ladies Night Out with Mary Lutton, Denise Miller, and Gail Gilrane, Elaine & the Cimarron Sky Band, Victoria Kushner, and Marie Tro.
---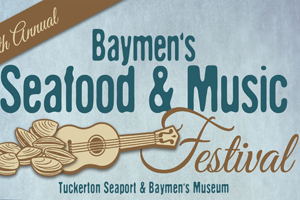 Baymen's Seafood & Music Festival

June 24, 25, 2017 @ 11:00 AM - 5:00 PM
Tuckerton Seaport
120 W. Main Street
Tuckerton, NJ
Website
This festival features live music from local favorites, delicious Jersey fresh clams, crabs, scallops and shrimp from the finest local seafood purveyors. Micro brew court. Crafters, vendors, food, refreshments, family activities, demonstrations, boat rides, boat builders and decoy carvers. Speak with commercial fishermen to learn about occupations on the bay or take a clam shucking class.
July 2017 South Jersey Music Festivals & Events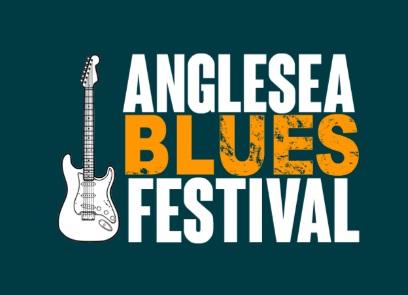 Anglesea Blues Festival™
July 7th, 8th and 9th, 2017 
201 New Jersey Ave
North Wildwood, NJ
Website
The Anglesea Blues Festival™ features both national and regional blues musicians and is held in conjunction with the New Jersey State Barbecue Championship™. Top Blues acts are featured on the FREE outdoor main stage, as well as in neighboring clubs and pubs. Main stage entertainment to be announced
---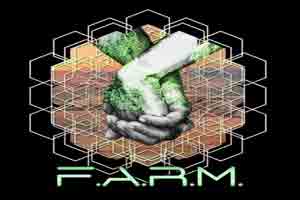 F.A.R.M. Fest
July 21 - 23, 2017
Paradise Lake Campground
500 Paradise Dr
Hammonton, New Jersey
Website & Tickets
FARM Fest brings the psychedelic to Hammonton
This weekend overnight camping event featuring more than live music performances, conventional, organic and vegetarian food Vendors.
Music ranges from the fully electronic, such as Soohan and The Widdler, to the fully live, like Savoy and The Floozies. Easels were set up through the campgrounds with artists painting as the music played in the background. The camping festival even contained an element of circus, with fire performers spinning poi and performing tricks at a pit near the main stage.
---

Xponential Music Fest
ival
July 28, 29, 30, 2017
Camden Watrefrot
Camden, NJ
Website
A 3-Day family music festival with top artists and lots of family fun.. Regularly features an eclectic lineup of established stars and emerging artists on two stages over three days. This years line-up includes: Wilco​, Spoon, Amos Lee​ and many more.
Note: There are evening shows on Friday, July 28 and Saturday, July 29 at BB&T Pavilion as part of the XPoNential Music Festival. There will not be a festival show at BB&T Pavilion on Sunday, July 30. All festival performances on Sunday, July 30 will take place at Wiggins Park.
---

Soulsational Music & Wellness Festival
Saturdaym July 29, 2017, 11am - 7pm
Veterans Park
Bayville, NJ

Website
A Free summer concert
Billed as an event and an experience, this family festival features music and wellness based on peace and love and happiness! The event is aimed at building green, holistic, organic, healthy, and healing awareness in our community.

September 2017 South Jersey Music Festivals & Events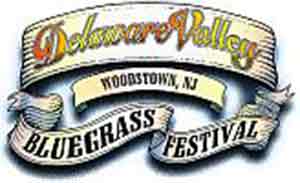 The 46th Annual Delaware Valley Bluegrass Festival
September 1- 3, 2017; noon to 11pm
Salem County Fairgrounds
725 Route 40
Pilesgrove Township, NJ
Website (Line-up, schedule, and Tickets)
This family music festival features southern Appalachian old-time and bluegrass and related music styles. For kids, there is also a Children's Stage.
The festival site has plenty of room for camping for tenters as well as RVers, and unlike many other festivals, they do not charge extra for camping. Weekend ticket holders may camp on the grounds at no charge, but camping is available only to weekend ticket holders - daily ticket holders may not bring vehicles or camping gear into the campground.
---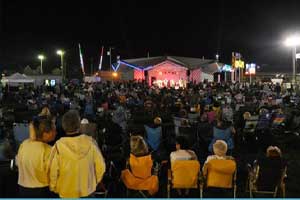 Annual Wildwood Block Party and Music Festival
Sunday, September 3, 2017, noon - midnight
Fox Park
(across from the Wildwoods Convention Center on Ocean Avenue between Burk and Montgomery Avenues)
Wildwood, NJ
609.522.2444
Beginning at noon, the family festival event will feature free live entertainment, craft and food vendors and many entertainers. Admission to the block party and concert is FREE.
---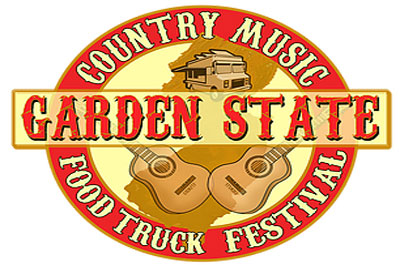 Garden State Country Music and Food Truck Festival
September 30th, and October 1st, 2017
Bader Airfield
Atlantic City, NJ
Website
The Garden State Country Music and Food Truck Festival is the only multi-day country music and culinary arts festival in the Tri-state area. This year we will host 2 stages with 20 artists and 40 food trucks over the two days.
Covering over 47 acres of Bader Airfield in the heart of Atlantic City just minutes away from the world famous hotel casino boardwalk. Garden State Festival will have three distinct area; Live Entertainment, Food Truck Midway and the MarketPlace. Each area designed to create a memorable experience for every attendee as they explore the festival.
October 2017 South Jersey Music Festivals & Events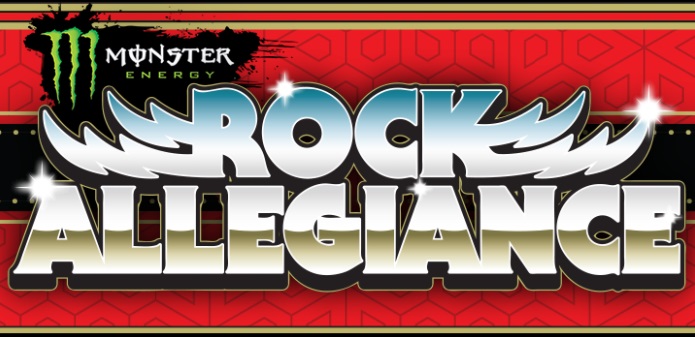 Rock Allegiance 2017
October 7, 2017
BB&T Pavilion & Wiggins Waterfront
Park One Harbour Blvd
Camden, NJ
Tickets
Features, Rob Zombie, Marilyn Manson, Five Finger Death Punch. and more
---
More 2017 New Jersey Music Festivals

---