Charity, Non-Profit Events in New Jersey
Fund Raisers for Recognized Charities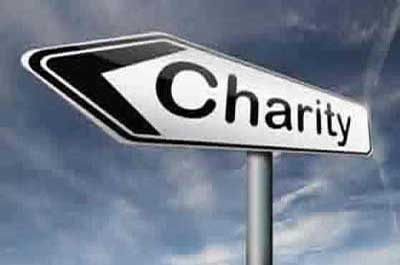 New Jersey scheduled fund raising charity non-profit events

These events include exhibits, walks, performances, gala's, shows, and other charity activities.


---
Note: This information is provided by event sponsors as a free service to our viewers. Sometimes conditions require cancellations or changes of dates, times and location which are not reflected in the original schedule. Before planning a trip to visit one of the listed events, it is suggested that you call the event sponsor to confirm the event schedule or for additional information on the event.
Scheduled NJ Charity, Non-Profit Events

December Charity Events

Cook's Christmas Lights
Now running nightly, Sunday - Thursday, 6pm-10pm; and Friday - Saturday, 6pm-11pm, until January1, 2017
1 Carlson Ct.
Jackson, NJ
Facebook page
14,000 lights plus a 1008 bulb RGB pixel matrix synchronized to music. Please turn your radio to 100.1 FM to hear the music.
Donations are accepted to benefit The National Multiple Sclerosis Society.
MS is a disease that is very near to to the Cook's family, having affected one of their children.


Historic Holmdel Christmas House Tour
Saturday, December 3, 2016; 10 am to 4 pm 
Holmdel Community UCC Church
40 Main Street
Holmdel, NJ
For information, call Sylvia @ 734-946-2711 or 732-241-1144
Website
(Tickets)
 Visit seven beautifully restored historic Holmdel properties, from the early 1600's to late 1800's including a church from 1704, a doctor's office from 1804, a pre-revolutionary home from 1740 and a traditional Dutch home from 1699.
Cars will be parked at the Holmdel Community UCC Church at 40 Main Street and buses can be boarded there as well as purchasing tickets the day of the event.  Tour the church, enjoy the magnificent organ, visit the past.
Tickets are $35 pre-purchase and $45 on the day of the event. 
Net proceeds benefit Sylvia's Children, a non-profit that supports 1200 children in Uganda, 25% of whom are orphans as a result of aids.
Fire & Ice Benefit
December 10th, 2016; 6:30 PM - 10:30 PM 
Windows on the Water
931 Ocean Ave.
Sea Bright, NJ
Website - Purchase Tickets
This benefit event for Clean Ocean Action features over 300 ocean advocates coming out to enjoy an exciting night with live music, a beach bonfire, ice sculptures, gourmet food and more
January Charity Events

Annual Sons of Ireland Polar Bear Plunge
January 1, 2017
Convention Hall
1300 Ocean Avenue
Asbury Park, NJ 07712
732.897.881
Website
Looking for an unusual way to begin the New Year with a splash? Event features the plunge into the ocean, a Bagpipe March to Beach, Food and Entertainment. Proceeds from this event support local charities. Every year, 2 Local charities are chosen to be the sole beneficiaries of every penny raised.
---
---