Charity, Non-Profit Events in New Jersey
Fund Raisers for Recognized Charities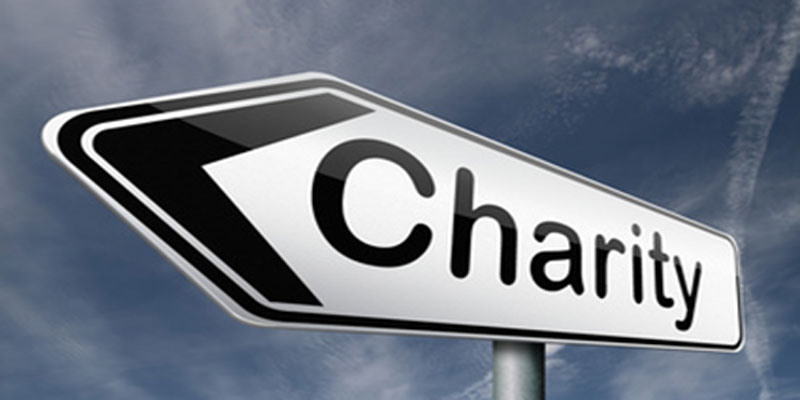 These events include exhibits, walks, performances, gala's, shows, and other charity activities.
---
Note: This information is provided by event sponsors as a free service to our viewers. Sometimes conditions require cancellations or changes of dates, times and location which are not reflected in the original schedule. Before planning a trip to visit one of the listed events, it is suggested that you call the event sponsor to confirm the event schedule or for additional information on the event.
Scheduled NJ Charity, Non-Profit Events

June 2017 NJ Charity Non-Profit Events

Oradell Reservoir Challenge
June 3, 2017 8:00 am - 5:00 PM (Rain or Shine)
Oradell Reservoir
440 Lake Shore Dr
Haworth, NJ 07641
Web Site
Event Contact: Caitlin, 201-968-0808, Email: Outreach@hackensackriverkeeper.org
Event Cost: 25 dollars to enter the race
Reservoir Challenge, presented by Hackensack Riverkeeper and SUEZ Make a splash on beautiful Oradell Reservoir! Presented in partnership with SUEZ, Reservoir Challenge is a day of races and paddling on the Oradell Reservoir, in Haworth, New Jersey. The event is a fundraiser for Hackensack Riverkeeper, a clean-water advocacy organization. All proceeds help support our mission to protect, preserve and restore the Hackensack River Watershed.
Schedule 7:45am- Check-in begins 8:45am- All racers must be on the water. 5K and 10K separate lineup areas. 8:55am- 5 minute warning for 10K Race 9:00am- 10K Race begins, 5 minute warning for 5K Race 9:05am- 5K Race begins 10:00am- Check-in for Corporate Cup Teams, Children's Activities with SUEZ, live music, and food. 11:00am- Live Music by Fishcakes and the Fried Daddies 11:00am- Corporate Cup Challenge begins 12:00pm- Mayor's Cup Race begins 12:15pm- Lunch 12:30pm- Check-in for Open Paddle begins 1:00pm- Awards Presentations 1:30pm- Open Paddle begins - rented boats 2:00pm- Open Paddle begins - own boats 4:00pm- All rented boats off reservoir 4:30pm- All own boats off reservoir
Photowalk and Parkinson's fundraiser aims to set world record at Liberty State Park
June 11, 2017: 06:00 PM - 8:00 PM
Liberty State Park
1 Audrey Zapp Drive
Jersey City, NJ 07305
Web Site
:
Event Contact: 973-377-2007 - customer-service@uniquephoto.com
Event Cost*: $10-$15
Grab your cameras and set out to make history as Unique Photo celebrates its 70th anniversary with a photowalk at Liberty State Park in Jersey City.
To celebrate in grand style, photographers of all skill levels are invited to help set a world record for the largest single photowalk event as they explore this location that USA Today named among "the 20 stunning state parks across the USA." The walk is set during the golden hour when the sun reflects off Manhattan. Maps will be provided, and a Unique Photo instructor will lead a tour at 6 p.m. Participants are encouraged to share their photographs on social media, using the hashtag #njphotowalk. A wide variety of entertainers will be on hand to photograph and create a party atmosphere, while top manufacturers — such as Canon, Nikon, Olympus, Panasonic, Sony and Sigma — will be present to answer questions and loan lenses. Guests can enjoy also a celebratory cake commemorating the company's landmark anniversary. Unique Photo will provide bus transportation from its Fairfield location to the park on a first-come, first-serve basis. As photographers explore, make friends and share pictures, they will also be supporting a good cause: Unique Photo will donate half of the registration proceeds to The Michael J. Fox Foundation for Parkinson's Research to aid in the foundation's efforts toward clinical testing and improving the research of symptoms and their treatment.
$10 Pre-registration $15 Day of registration from 5 p.m. – 5:45 p.m. (Cash or check only) *$10 registration fee includes a free $10 token for use toward any product or class at Unique Photo. *Unique Photo will send $5 for every registration to the Michael J. Fox Foundation for Parkinson's Research.
3-Days, 225 Mile Bike Ride to Benefit Ocean's Harbor House Homeless Youth
June 23 - 25, 2017
808 Conifer Street Toms River, NJ US 08753
Toms River, Princeton, Sour Mountains Area
Website To Register
Departing from Toms River, NJ on Day 1 and ending in Princeton; Day 2 the bike tour takes you through the Sourlands Mountain Area; and Day 3 starting in Princeton and ending back at Harbor House in Toms River, NJ. (There's also a 2-day or 1-day Bike Ride Option).
Come out and enjoy a 3-day bike tour of New Jersey, while supporting Harbor House's mission, which is to keep at-risk safe and off the streets. Join us on this ride!>
Why Ride? Ocean's Harbor House is the ONLY shelter of its kind serving homeless, abused and neglected youth, ages 10-21, in all of Ocean and Monmouth Counties in New Jersey. This annual Ride has enabled Harbor House to expand its facilities and enhance its programs.
If you're riding on the 3-day or 2-day ride, your hotel accomodations are included. Rooming will be provided at Nassau Inn, 10 Palmer Square in Princeton (Tel# 609- 921-7500).
"Nothing Is Impossible" Wine and Food Pairing Benefit Evening

Saturday, June 24, 2017; 6:00PM - 9:00PM
Brook Hollow Winery
594 State Route 94
Columbia, NJ
Information & Tickets
Contact: Jennifer Gavenas at 973-845-1213
Cost is $50.00 per person
This fundraiser event features a night of sipping, savoring, and Supporting and includes a five course wine and food pairing, live music, and raffle/auction items. Proceeds from this event will benefit "Nothing Is Impossible" a 501(c)3 non profit that provides temporary financial assistance to individuals and families following a catastrophic event, so that they may be able to maintain their independence in the community.
43rd Annual Wiegand Farm Golf Classic
June 26, 2017
Wild Turkey and Crystal Springs Golf Courses
Crystal Springs Resort
1 Wild Turkey Way
Hamburg, NJ
Website - Registration
The Wiegand Farm Golf Classic is one of the largest golf outings in New Jersey. Not a golfer? Come for the dinner, stay overnight or enjoy a spa experience and/or by sponsoring, fundraising, participating in the silent auction or MEGA 50/50!
Proceeds from this event will benefit The Department for Persons with Disabilities (DPD), committed to helping individuals with intellectual and developmental disabilities over 50 years ago.
August 2017 Charity Events
Assumption Festival

August 12, 2017: 6:00 PM - 11:30 PM
Arbolino Park
Allen St
Netcong, New Jersey 07857
Contact Name: Joe Amendola
Phone: 917-612-4808, Email: brojoeis@gmail.com
Event Cost: $4 Children under 12 FREE
This family festival features a night filled of fun with food, drinks, live music, fireworks, kids activities, a 50/50 and more.
While you're enjoying all the fabulous food, beverages, playing games, and socializing, you will be enjoying the music of "Tropical Storm" playing classic & alternative rock with a mix of R&B. A highlight of the evening is the awesome fireworks display at dusk.
Group discounts available for summer camps, schools or other organizations.
The Assumption Society is a non-profit organization. Proceeds from this event will help support many local community programs.
JDRF/FAAN Crab Race
August 26, 2017; 5 : 00 PM - 6 : 00: PM (rain date August 27th)
Infomation & Registration
or call 32-793-6488, ext. 8211
Come root your plastic crabs onآ as they race around the Krazy Krick.
This event features the release artificial plastic crabs into the Revolutionary River at Breakwater Beach in a race.
All proceeds support the Juvenile Diabetes Research Foundation (JDRF) and the Food Allergy and Anaphylaxis Network (FAAN)
You can purchase your "crab" for only $5. Each donation receives a Twilight Admission for the day of the crab race if purchased one week in advance of the race. If you purchase your crab within a week of the race, you will be entered to win prizes but will not receive admission to watch the race. Winning crab gets $100 and a 10 All-Day Passes to Breakwater Beach for the 2018 season.
November 2017 NJ Charity Non-Profit Events
4th Annual Handmade in America Professional Craft Show
Saturday, November 18, 2017; 9 am to 3:30 pm.
Upper Township Community Center
1790 Route 50
Tuckahoe, NJ 08270
Website
Contact: TuckahoeMerchants@gmail.com
Free Admission, though donations are always welcome.
This craft show showcases many of New Jersey's top skilled crafismen --- vendors for this show are chosen by invitation only, and almost every vendor is from New Jersey. Every item in the show is made by skilled craftsmen, so everything is literally "handmade in America."
This annual fund raising event is driven by a small, hard-working local group that has awarded more than $180,000 in Scholarships to local students since 1998. The Greater Tuckahoe Area Merchants' Association is hosting the show as one of several annual fund-raising events to help raise money for their Scholarship Funds. Among the scholarships are: the James & Martha Owens Scholarship which goes to graduating local high school students, the Doris Stowell Scholarship, which is a $5,000 annual scholarship for high school Seniors, the $1,000 Alex and Virginia May Scholarship, which is awarded to a high school Senior who plans to attend a community college, the B&G Scholarship (new this year), and the GTAMA Scholarships which go to students who are already enrolled in college.
---
---