Charity, Non-Profit Events in New Jersey
Fund Raisers for Recognized Charities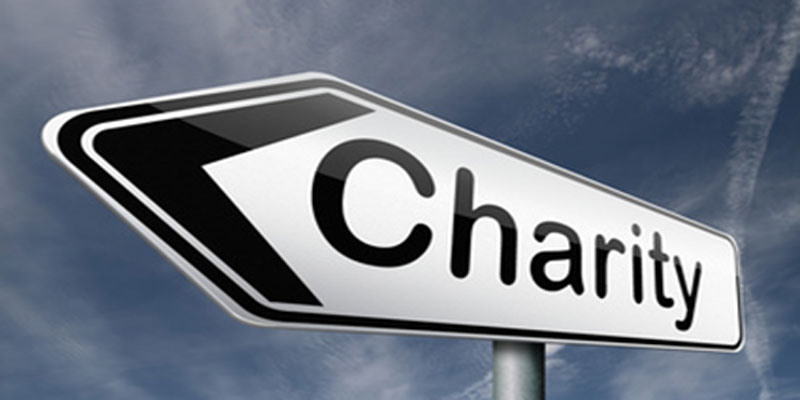 These events include exhibits, walks, performances, gala's, shows, and other charity activities.
---
Note: This information is provided by event sponsors as a free service to our viewers. Sometimes conditions require cancellations or changes of dates, times and location which are not reflected in the original schedule. Before planning a trip to visit one of the listed events, it is suggested that you call the event sponsor to confirm the event schedule or for additional information on the event.
Scheduled NJ Charity, Non-Profit Events

March 2017 Charity Events
Annual Dinner and Comedy Show to Benefit the New Egypt Fire Company
March 11, 2017; Doors open 6:30pm
New Egypt Firehouse
59 Main St.
New Egypt, NJ
Tickets are $30 for dinner and the show. Tickets are available at the firehouse every Thursday night at 7PM, or you can call Don Kernan at 609-234-0608 for tickets/info.
The night kicks off with a full roast beef dinner (including beer and wine!), followed by a two-hour professional comedy show. Headlining this show is Rich Carucci, who has been featured on MLB.com and the New York Post! Also appearing on the show are Buda, who has performed at the Taj Mahal - Atlantic City and appeared on Sirius/XM Radio, and host Scott Brennan, host of the Verbal Shenanigans podcast!
Stick around after the show, too - in case you feel like dancing, there will be a DJ to follow!
All proceeds go to benefit the New Egypt Fire Company.

Cabaret 4 A Cure
March 26, 2017; 1pm to 5Pm
Carriage House
754 Totowa Road
Totowa, NJ
Website
Ticket in advance are $50.00 at the door $55.00.
For more information or tickets, Email Cabaret4acure@gmail.com or call 973-580-8555.
This is a fundraiser for a 13 year old girl that is suffering from brain tumors.
Attendees will get to enjoy a cabaret style show with a four course meal. There will be a tricky tray and 50/50 raffle. Raffle prizes include, Yankee tickets, Luggage, Coach handbags, Jewelry, 40"Smart TV, Autograph Memorabilia, Apple Watch, Smart Watch, Drone, Mens Izod Leather Jacket, Theater Tickets and Overnight Stay at the Edison Hotel Times Square, NYC, Four Cases of Custom Brewed Beer From River Horse Brewery, Swarovski Jewelry, Jet's Signed Football by #24 Darrell Revis, Cosmetics, Fragrances, Vera Bradley Set, Ladies Leather Jacket, Gift Certificates, Cotton Candy Making Machine, Keurig Coffee Machine, Childs Battery Operated Mercedes SUV, Over Night Stay At Caesar Casino Atlantic City, Childs Battery Operated Motorcycle, Lenox, Waterford, and so much more.
All donations will go to Cabret 4 A Cure, a 501c non-profit organization, dedicated to fundraiseing for local beneficiaries to offset the high medical bills that accompany a cancer diagnosis, and help improve their spirits with an outpouring of support from the community.
April 2017 NJ Charity Non-Profit Events
Salt Creek Grille's Annual Wine & Martini Tasting
Thursday, April 6, 2017; from 7 to 10 pm.
4 Bingham Ave
Rumson, NJ
Information & Tickets
This event features premium wines, specialty martinis, delectable hors d'oeuvres, pasta, carving stations and desserts graciously provided by Salt Creek Grille, Rumson. Artisinal cheese table compliments of Sickles Market, Little Silver. Raw Bar compliments of Lusty Lobster, Highlands. A Live auction will be held by Big Joe Henry, New Jersey 101.5 FM Radio along with live entertainment by the Bobby Boyd Trio
Proceeds from this event will benefit 180 Turning Lives Around, Inc., a not-for-profit organization providing services to individuals and their families affected by domestic violence.
Victorious Foundation Wine & Food Tasting

April 7, 2017; 6pm - 9:30pm
Virtua's Barry D. Brown Health & Education Center
106 Carnie Blvd
Voorhees, NJ 08043
Website
Admission: $50 per person, on-line, $60 per person* at the door
This event bfeatures a night of enjoying fine wines, craft beers, premium spirits, and delicious food! Proceeds to benefit hospitalized children with cancer and other life-threatening illnesses
Camp Quality New Jersey 3rd Annual Gala to Benefit Kids With Cancer
April 21, 2017: 6:30 - 11:00 p.m.
The Imperia
1714 Easton Ave.
Somerset, NJ
Website
Purchase tickets
Contact: Audra Carletta at
audra.carletta@campqualityusa.org
This event is an enjoyable night of mixing with dedicated, caring people while taking in lots of amenities including an open bar, cocktail hour, 4-Course Dinner, Basket Raffle, Silent & Live Auction & Entertainment.
Procceeds from this event will benefit Camp Quality New Jersey, a 501c non-profit, all volunteer driven organization, providing year round programs for kids with cancer. Their focus is on improving the quality of life of kids with cancer with programs designed to foster the building of new friendships, emotional strength, and life skills in a stress free environment. These programs are offered at no cost to the families of kids with cancer.
Party For The Paws
Tuesday April 25, 2017; 7PM till 9PM
Adelphia Restaurant
1750 Clements Bridge Road
Deptford Township, NJ
Tickets are $36.00 per person
Website
(To Register)
Contact: Elizabeth Alexandria 862-345-0610  
elizabethalexandria.njevents@mail.com
This event features an hors d'oeuvres buffet, house beer and wine and dessert. There will be a Petsmart $25 gift card and champagne gift basket giveaway.
Proceeds from this event will benefit Jersey State Animal Rescue, a 501c3 non profit organization that provides life-saving resources and care to homeless and neglected animals. 
19th Annual Building Tomorrows 5k Run, Family Walk, and Fun Fest
Saturday April 29, 2017; 9:00am to 1:00pm
The Clipper Pavilion at South Mountain Recreation Complex
5 Cherry Lane
West Orange, NJ, 07052
Contact: Heather Comstock hcomstock@arcessex.org
973-535-1181 x1224
Website
(Details & Registration)
This event features a 5k Run, Family Walk, and Fun Fest. The event will once again feature games and activities, live music, character meet and greets, food trucks, and fun for the whole family. This is The Arc's largest grassroots event and funds raised will fuel vital services for The Arc of Essex County impacting children and adults with intellectual and developmental disabilities. So come spend the day with us, and let's make a difference together!
Red Bank International Beer, Wine, and Food Fest
April 30, 2017; noon - 7pm (rain date May 7, 2017)
White Street Parking Lot
Red Bank, NJ
Website
This family friendly event features twenty-five of Red Banks finest restaurants will be selling International favorites at the event including Korean, Thai, Italian, Chinese, All American, Mexican, Irish and More! International wine & beer!
There will be Live Music on Two Stages!
This event is a fundraiser...the proceeds will benefit Red Bank Education Foundation & Red Bank RiverCenter
August 2017 Charity Events
JDRF/FAAN Crab Race
August 26, 2017; 5 : 00 PM - 6 : 00: PM (rain date August 27th)
Infomation & Registration
or call 32-793-6488, ext. 8211
Come root your plastic crabs on as they race around the Krazy Krick.
This event features the release artificial plastic crabs into the Revolutionary River at Breakwater Beach in a race.
All proceeds support the Juvenile Diabetes Research Foundation (JDRF) and the Food Allergy and Anaphylaxis Network (FAAN)
You can purchase your "crab" for only $5. Each donation receives a Twilight Admission for the day of the crab race if purchased one week in advance of the race. If you purchase your crab within a week of the race, you will be entered to win prizes but will not receive admission to watch the race. Winning crab gets $100 and a 10 All-Day Passes to Breakwater Beach for the 2018 season.
---
---