Best New Jersey Family Festivals And Events

Music, Food, Entertainment and Fun Activities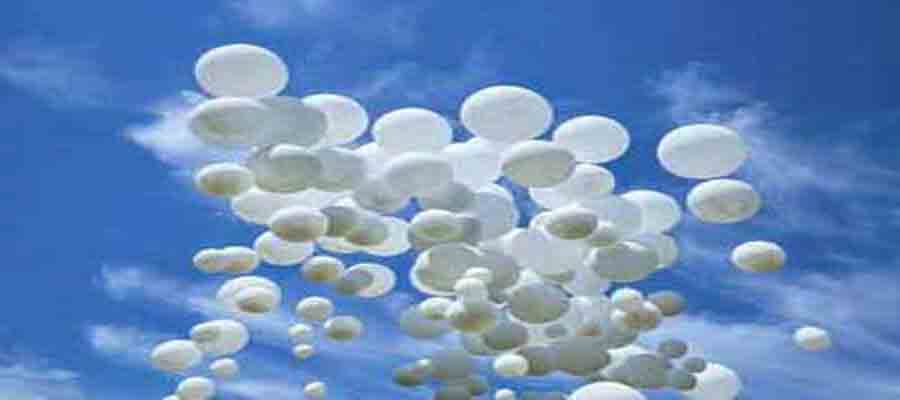 These popular festivals occur at venues in all corners of NJ and have wide appeal with families with kids.

They feature events with special themes and are known for having good music, food, entertainment, skilled artisans and performers, fun activities, crafts, and more!
Note: This information is provided by event sponsors as a free service to our viewers. Sometimes conditions require cancellations or changes of dates, times and location which are not reflected in the original schedule. Before planning a trip to visit one of the listed events, it is suggested that you call the event sponsor to confirm the event schedule or for additional information on the event.

June 2017 Northern NJ Family Festivals and Events

Tri-County Fair
June 15-18, 2017
Christ Church
140 Green Pond Road
Rockaway, NJ
Exit 37 off of RT-80
Website
- Discount tickets are availble when you purchase advance sale ride vouchers online at a 33% off discount!
This family event event features carnival attractions, rides, games, music, and more.Come out and enjoy spectacular rides such as Delusion or the Zipper, classics rides like the Ferris Wheel, kiddie rides, games of chance, gourmet waffles, handmade zeppoles, fried Oreo's, po'boy sandwiches, delicious homemade lemonade and much more! The Tri-County Fair will also feature free family entertainment such as; family friendly music, a spectacular fireworks show on Friday @ 9:30pm, a complimentary musical showcase where local bands will display their talents and entertain fair-goers an old time car show complete with 50's music and all new for 2016 a BMX Super Stunt Show and much more!
Open Cockpit Weekend
June 17 & 18, 2017 (Father's Day Weekend)
Aviation Hall of Fame of New Jersey
400 Fred Wehran Drive
Teterboro , New Jersey 07608
Website
A family event featuring WW II Airplanes, Helicopters, historic and modern Military Airplanes, Military Vehicles, vintage and contemporary Show Cars and Live Entertainment. Guests of Honor: "The Tuskegee Airmen."
State Fair Meadowlands
Thursday, June 22 until Sunday, July 9. 2017
102 NJ State Highway 120
East Rutherford NJ
Next to MetLife Stadium

Website
(Check Schedule)
This very popular family event features quality rides, plenty of free entertainment, games and prizes, and a variety foods. There are a variety of activities to interest all ages. All Tickets Include Free Live shows and concerts. Free Live concerts. Fireworks shows take place on the evenings of Monday, July 3 & Tuesday, July 4th.
Randolph Freedom Festival
Thursday, Friday, Saturday, June 29, 30, July 1, 2017 ; 2 pm to 11 pm (Rain date july, 2nd)
County College of Morris
214 Center Grove Road
Randolph, NJ
Website
The Township of Randolph's annual Independence Day celebration is one of the area's most popular summer festivals. This family event features a fair with many carnival rides, games, crafts, food and entertainment. Thursday is, Country night,, Friday Rockin Randolph night, and Saturday is fireworks night with show taking place at 9:45pm.

Juy 2017 Northern NJ Family Festivals and Events
Leonia Sports Boosters Carnival
June 29 through July 9, 2017; 5:00 PM - 11:00 PM
Overpeck County Park
50 Fort Lee Road
Leonia, New Jersey 07605
Web Site
Event Contact Phone: 866-666-3247, Email: caronconway@comcast.net
Event Cost: Free parking and admission.
This family-friendly annual event sponsored by Leonia Sports Boosters features favorite fair food, midway games and rides for all ages, from whimsical kiddie rides to state-of-the-art thrill rides. Celebrate the 4th of July with a special fireworks show at 9:30 pm. There is no charge for admission and parking. Unlimited ride wristbands are $30. Ride tickets are also available onsite for $1.50 each, $25 for 20 tickets, or $50 for 50 tickets plus 1 free ride. Rides take 3 or more tickets each. Visit the website for coupon savings on rides and food. Carnival hours are 5 to 11 pm Monday, Wednesday, Thursday and Friday; noon to 11 pm Saturday and Sunday; and 2 to 11 pm on July 4th.

Califon Fire Company 97th annual Carnival
July 3rd- July 8th, 2017
39 Academy Street (Behind the Municipal Bldg)
Califon, NJ
Website
The family event features Rides, games, food. Fireworks July 5th & 7th One price ride all night July 3rd & 6th

Mount Olive Carnival
July 12 - 16, 2017; (Rain Date: July 16th)
Turkey Brook Park
Flanders, New Jersey
Website
Thus very popular carnival draws over 20,000 visitors. Find a spot on the Great lawn while viewing an awesome aerial display of Fireworks on Saturday, July 8th @ Dusk

Warren County Farmers Fair & Balloon Fest
July 29th - August 5th, 2017
Warren County Fairgrounds
1350 Stryker Rd.,
Phillipsburg, NJ 08865
908-859-6563
Website
This family fun event features a Hot Air Balloon Festival with up to 35 balloons. Explore the Traditional Arts Building featuring demonstrations of quilting, lacemaking and more. Other highlights include 4-H and FFA exhibits and contest. Main arena events include demolition derbies, mud bogs and tractor/truck pulls, hare and hound races and the unique Bicycle Balloon Race, where pilots and cyclists pair up in a race of skill and speed. The Kids' Corral is a fun and magical place where children can play, learn and even enter some contests. Best of all, activities at the Kids' Corral are free of charge to fairgoers.

The Hermitage Food Truck Festival
July 22, 2017: 11:00 AM -- 6:00 PM
The Hermitage Museum
335 North Franklin Tpk
Ho-Ho-Kus, New Jersey 07423
Web Site
Event Cost $5; Free for children under 5
The Hermitage Museum is holding a Food Truck Festival on July 22, 2017 from 11am - 6pm. Admission is $5. Children under 5 are free.
No pets please.There will be a large variety of delicious foods available from over 12 trucks. Explore different cuisines or just keep it simple. It's your choice! Craft beer, live bands and fun activities for the kids will also be part of the day's offerings.
Bring a blanket or a chair and picnic the day away on our beautiful property while listening to live performances by local bands.Come join us for great food and drink, terrific music, and a spectacular day at The Hermitage.This fundraiser will benefit the Hermitage Museum. The Hermitage is a National Historic Landmark. The historic house incorporates a stone structure that was visited during the Revolutionary War by George Washington and Alexander Hamilton. The site is also where Aaron Burr met and married Theodosia Prevost.




August 2017 Northern NJ Family Festivals

New Jersey State Fair
August 4th - 13th, 2017
Sussex County Fairgrounds
37 Plains Rd.
Augusta, NJ 07822
973-948-5500
Website
This family event features a variety of live entertainment performers, equestrian shows, demolition derby, oxen pulls, Motocross Shows, Tractor & Truck Pulls, childrens activities, and more.

Somerset County NJ 4-H Fair
August 9th - 11th, 2017
North Branch Park
Milltown Rd.
Bridgewater, NJ 08807
908-526-6644
Website
No admission or parking fees, no midway or carnival rides
This family event features dog, horse, and livestock shows, twirling, go karts, rockets, magic, model airplanes, R.C. cars, model trains, and other 4-H clubs compete and perform. The Arts Tent, Science Tent, and Prep Tent (for the youngest 4-H'ers) are packed with exhibits, activities for visitors, demonstrations, and performances. Ten other 4-H tents house a variety of animals including dairy cows, beef, alpaca, horses, dogs, herpetology, sheep, goats, poultry, rabbits, and small animals.

Canal Day Festival
August 19, 2017 (Rain or Shine)
Hugh Force Canal Park
170 West Central Ave.
Wharton, NJ
Website
An old time country fair that celebrates the Morris Canal and its contributions to the development of the communities along its banks. Come to a day of free family fun featuring a craft show, great food, educational events and enjoy a day of listening to a wide variety of musical entertainers. Musical performances from New Jersey's best artists will feature Rock, Blues, Country, Classical as well as traditional and contemporary Irish Folk Music. performing on two stages. Fireworks festivities & display at Robert Street Park beginning at 7:00 PM. Admission is Free

Maywood Summertime Street fair
August 20th, 2017
W. Pleasant Ave.
Maywood, NJ 07607
201-998-1144
Website
This family-oriented festival will feature the participation of local merchants, civic organizations, and restaurants along the festival route providing an outdoor cafe style service. Maywood's main thoroughfare will be transformed into a pedestrian marketplace. Non-stop music and entertainment along with family fun attractions. Over 150 exhibitors, kiddie rides& climbing wall , a special section with craft exhibitors, games, face painters, activities and delicious food.


---
More New Jersey Family Festivals

---