Halloween in New Jersey
Choose your scary and not so scary 2017 Halloween Event

Halloween in New Jersey has many "scary" and "not so scary"  frightful shows, events, attractions, and parades that can be enjoyed by the whole family.

We have put on our costumes and headed into the dark of night with a full moon to search haunted houses, cemeteries, and pumpkin patches for ghosts, goblins, and skeletons to come up with the best Halloween events for families with kids. Caution: many of these events are Soooo scary that they are not recommended for children under 8. Suggest you call ahead to confirm age appropriateness.
Note: This information is provided by event sponsors as a free service to our viewers. Sometimes conditions require cancellations or changes of dates, times and location which are not reflected in the original schedule. Before planning a trip to visit one of the listed events, it is suggested that you call the event sponsor to confirm the event schedule or for additional information on the event.

Stay tuned --- we will be updating this list as the event sponsors confirm this year's events.

North Jersey 2017 Halloween Events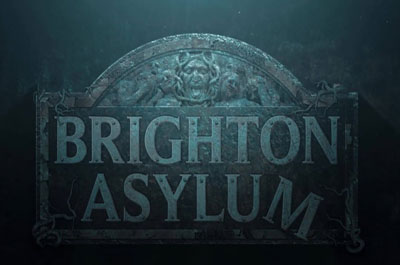 Brighton Asylum
Friday, Saturday & Sunday beginning September 29 and ending on Tuesday, October 31, 2017
2 Brighton Ave
Passaic, NJ
Website
This horror show takes place in a 4,000 sq.ft complex that housed the sick and mentally disabled back in the mid 1940's. After years of harsh living conditions and grotesque medical experiments, the patients eventually over-ran the facility. Closed in 1952, there are reports that on foggy nights, patients and staff can still be seen wandering in and out of the complex. This event is 100% on foot through an interactive indoor haunted house designed to put you into another world. You will experience phobias, fears, humor, and gross outs! All that fun stuff! Those brave enough to enter the abandoned asylum are never seen nor heard from again. You will enter the holding center where you are free to enjoy refreshments, tour "The Horror Museum", and interact with the Brighton Asylum minimum security patients before you are called to enter the maximum security asylum.
Tickets can be purchased online
---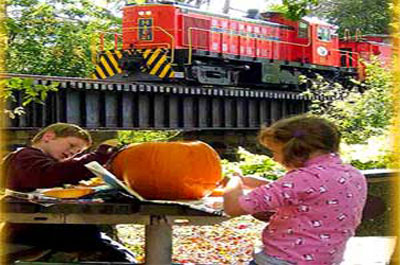 17th Annual Pumpkin Festival
Sunday, October 1, 2017; Trains depart 12:00, 1:00, 2:00, 3:00, and 4:00PM. Rain or Shine
Whippany Railway Museum
1 Railroad Plaza
Whippany, NJ
Website
Special "Pumpkinliner" caboose trains make frequent departures from the Museum site throughout the day. Take a nostalgic 30-minute trip into the past on board the "Pumpkinliner". The enjoyable excursion follows the route of the Historic "Whippanong Trail", and will feature ANTIQUE CABOOSES you can ride in. Walk among the Pumpkins, Corn Shocks, and Grinning Scarecrows as you enjoy the wares of local crafts merchants and railroad memorabilia dealers at our popular pumpkin crafts fair
---
Brite Nites Haunted House
October 13, 14, 20, 21, 27, 28, 29, 2017. Entry times are from 6:30 PM to 8:00 PM.
Wagner Farm Arboretum
197 Mountain Ave.
Warren Twp, NJ 07059.
Britenites@wfafnj.org
908-656-1402.
Website
This annual Halloween-themed family event brings a spectacular display of intricately and creatively hand-carved and lighted pumpkins. As you walk the path that winds around the Arboretum gardens you will come across large and impressive sculptures as well as fun and surprising images. The pumpkin carvings tell many stories, bring you back in time, or show a recognizable face's€" it's€™s all amazing. Mt Rushmore is so realistic, itق€™s like youق€™re there. The Garden scene is a place of beauty with a life-sized peacock intricately carved from pumpkins. Sit on a bench with famous people €" at least their carved images! There are lots of pumpkin carvings to see. Then at the end of the Path, go through the arbor to the Haunted Garden, if you dare. In the darkness, behind the shrubs and trees lurks a scary surprise or two. Youق€™ve never seen the Arboretum garden this way before. If you donق€™t like the scary, pop over to the Black Hat Cafأe for seasonal refreshments like cider, hot cocoa, fabulous cupcakes or cookies. Wandering entertainers like a magician, musicians, or dancers will keep you entertained on this night the whole family will remember.
More New Jersey Halloween Events

---
---