Best New Jersey Wine Bars with Reviews
Discover the top wine bars. Learn about and experience some of the best wines in a relaxing, sophisticated, upscale setting. Many of them are also great places to meet singles, a group of friends, or for a romantic date.
Most are part restaurant, part winery, and part after-hours nightspot, making the wine tasting experience enjoyable and informative.
A good wine bar will have knowledgeable wine servers that will introduce both novices and aficionados to wines from the world's greatest wine regions.

Wine bars are noted for attracting upscale, young professionals and will feature a Tapas (small plate sharing) menu with limited dinner entrees, as well as arrangements for private parties.



---
The Best NJ Wine Bars With Reviews
Annata Wine Bar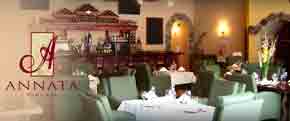 Annata Wine Bar in Hammonton, is a Tuscan styled wine bar offering 163 wines by the glass, bottle, and case --- designed to be paired with a selections from their Italian influenced tapas (plate sharing) menu. The ambiance is cozy, chic, and trendy, and is the most sophisticated and elegant restaurant in Hammonton.
[ Read review ]
Bin 14 Trattoria Wine Bar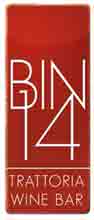 Bin 14 Trattoria Wine Bar in Hoboken is a small, attractive, 42-seat bar/dining area with a a long narrow layout. It was built with recycled items from other Hoboken buildings and landmarks. The interior has an elegant, chic, industrial, communal ambiance, with exposed brick walls, weathered wood, floor-to-ceiling windows, dark wood flooring, tin molded ceilings, and a marble top bar. Unlike, other typical wine bars, they do not have a lounge area with comfortable seating. [ Read review ]
Grand Cru Wine Bar

Located next door to the Bergen PAC Theatre, The Grand Cru Wine Bar is a joint venture between Englewood Wine Merchants and Food For Thought Catered Events. The ambiance and decor is chic, trendy, and friendly, with a NYC vibe. Atmosphere is party-like with entertainment. A great place for gathering with friends. The menu is American bistro style with many tapas selections prepared for sharing, though a limited selection of larger plate entrees are available. [ Read review ]
Mompou Tapas Bar and Lounge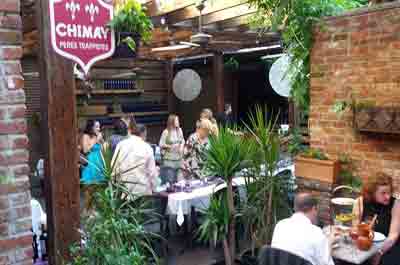 This tapas Wine Bar and Lounge in Newark's Ironbound District is a change of pace from many of the other old world Ironbound Spanish-Portuguese restaurants. This is a vibrant place for Spanish tapas and wine in an upscale, New York Style attractive lounge atmosphere with exposed brick walls, and hammered-copper ceilings, all at very reasonable prices.
[ Read review ]
The Wine Bar

The Wine Bar in Atlantic Highlands is an upscale, casual restaurant and wine bar frequented by 30+ aged, affluent diners looking for an attractive setting for good food and wine to enjoy with friends and on special occasions. The centerpiece is an attractive open lounge with soft couches, armchairs, and bar stools, complemented by the elegantly done up main dining area with more than 100 wines racked in a handsome wine closet running along the back wall in view of 60 seats and well-spaced tables. The setting makes for good conversation and a low noise level.
[ Read review ]
The Wine Loft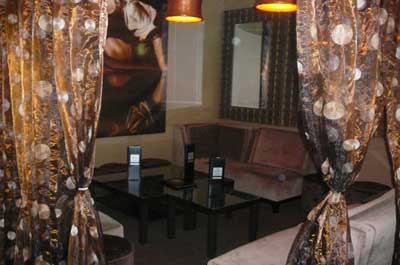 The Wine Loft in Long Branch is part restaurant, part winery, and part after-hours nightspot. It is a chic, trendy wine bar that features a large variety of wine selections --- by the glass or bottle --- and a menu of mostly tapas (for plate sharing), music, entertainment, and an active social scene.The ambiance is elegant, with soft lighting, high ceilings, comfortable couches, subtle background music, and a vibrant bar buzzing with conversation and flirtations.
[ Read review ]
---
---
Best NJ Bars
Step out for the time of your life by visiting one or more NJ Bars and clubs. The night life in New Jersey must be experienced and I have found the best watering holes in the state. The range of bars includes sports bars, singles bars, Irish Pubs, Country Bars,German Beer gardens, and neighborhood bars. [ Read more ]
New Jersey Wine Festivals
Discover where the wine festivals, wine tasting events, and Vineyard Tours in New Jersey are.
[
Read More
]
Best Irish Pubs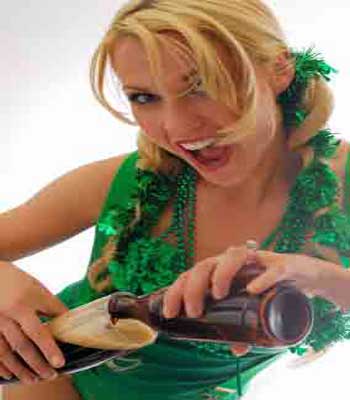 Here you can learn where to go to meet up with friends for a good Irish brew with some Irish music, song and dance, and some Irish fare and corn beef sandwiches.
[ Read more ]
---
---
How Do We Rate and Review Restaurants?
New Jersey Leisure Guide contains the largest source of extensive and unbiased New Jersey restaurant reviews. Learn more about the process we use to rate New Jersey restaurants.
Copyright © 2007 - 2016. All rights reserved. www.new-jersey-leisure-guide.com